El Camino: A Breaking Bad Movie Review – Closure for Jesse Pinkman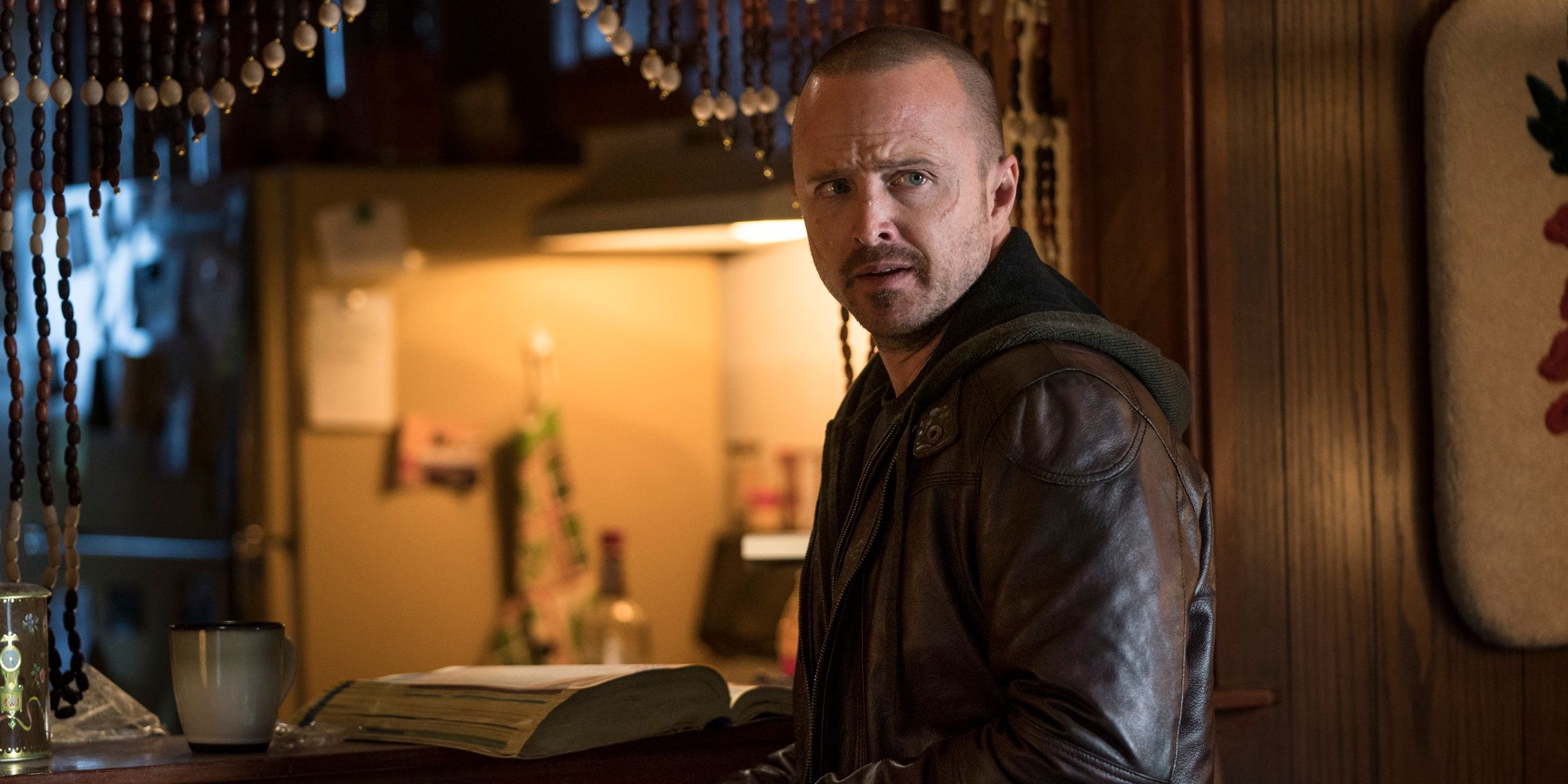 Breaking Bad is the rare pop culture phenomenon that many consider to have a perfect ending, capping off its run of five critically acclaimed seasons back in 2013. That is why there was always an inherent risk with returning to the well and adding another final chapter to the story, even though fans were always onboard with Aaron Paul reprising his iconic role of Jesse Pinkman in some capacity. However, through spinoff series Better Call Saul (headed towards its fifth season), creator Vince Gilligan has proven time and time again there's plenty of ground left to cover in his Albuquerque underworld, and does so again here. El Camino: A Breaking Bad Movie is a satisfying and emotional epilogue to the TV drama, featuring another standout performance by Paul.
El Camino picks up mere moments after Breaking Bad finale "Felina", with Jesse speeding away from Uncle Jack's compound. Unfortunately for him, authorities are investigating the bloody shootout that took place there, and have named Jesse a person of interest. Attempting to keep a low profile and evade the police, Jesse enlists the aid of his close friends Skinny Pete (Charles Baker) and Badger (Matt Jones), as he looks to carve out a new future for himself and (hopefully) find the peace he yearns for.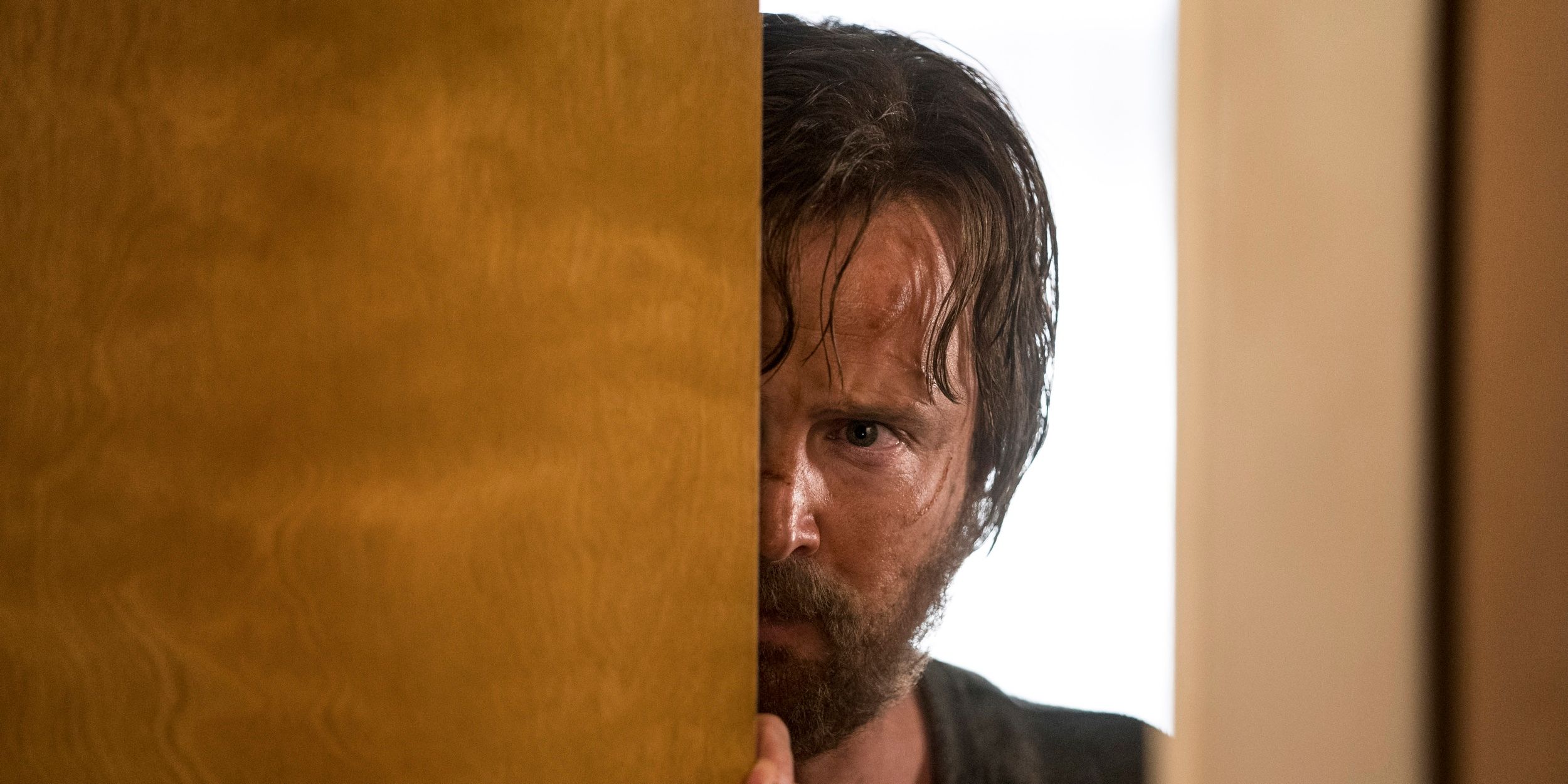 Written and directed by Gilligan, El Camino is successful in being an essential installment in this saga, never feeling superfluous or tacked on. In many respects, this is Jesse's personal "Felina", exploring the character and his trauma in ways the original show (understandably) couldn't as it built up to its conclusion. The end result is a gripping story of a man trying to escape his tortured past, with Paul sliding seamlessly back into the part after all these years. Paul, who won three Emmys during his time on Breaking Bad, does some of his finest work here, with a compelling turn that demonstrates how far Jesse's come as a character and conveys Pinkman's desperation in a grounded and organic fashion. Once again, Jesse is the heart and soul of a Breaking Bad story, and Paul is more than up for the challenge of carrying the film on his shoulders.
Breaking Bad was always a very cinematic show, so it's no surprise its trademark aesthetic lends itself well to the feature film medium. Though El Camino's budget is considerably smaller when compared to most movies, Gilligan stretches those resources as far as they'll go, ensuring the film's production values meet the high standard of what fans expect. Bolstered by Marshall Adams' cinematography and Judy Rhee's production design, El Camino doesn't look like a typical TV movie and would be worth seeing on the big screen if possible. Gilligan further hones his craft as a helmsman by staging multiple tense and nerve-racking sequences. El Camino isn't exactly "action-packed", but it's still a stressful journey for Jesse as he faces numerous obstacles along the way.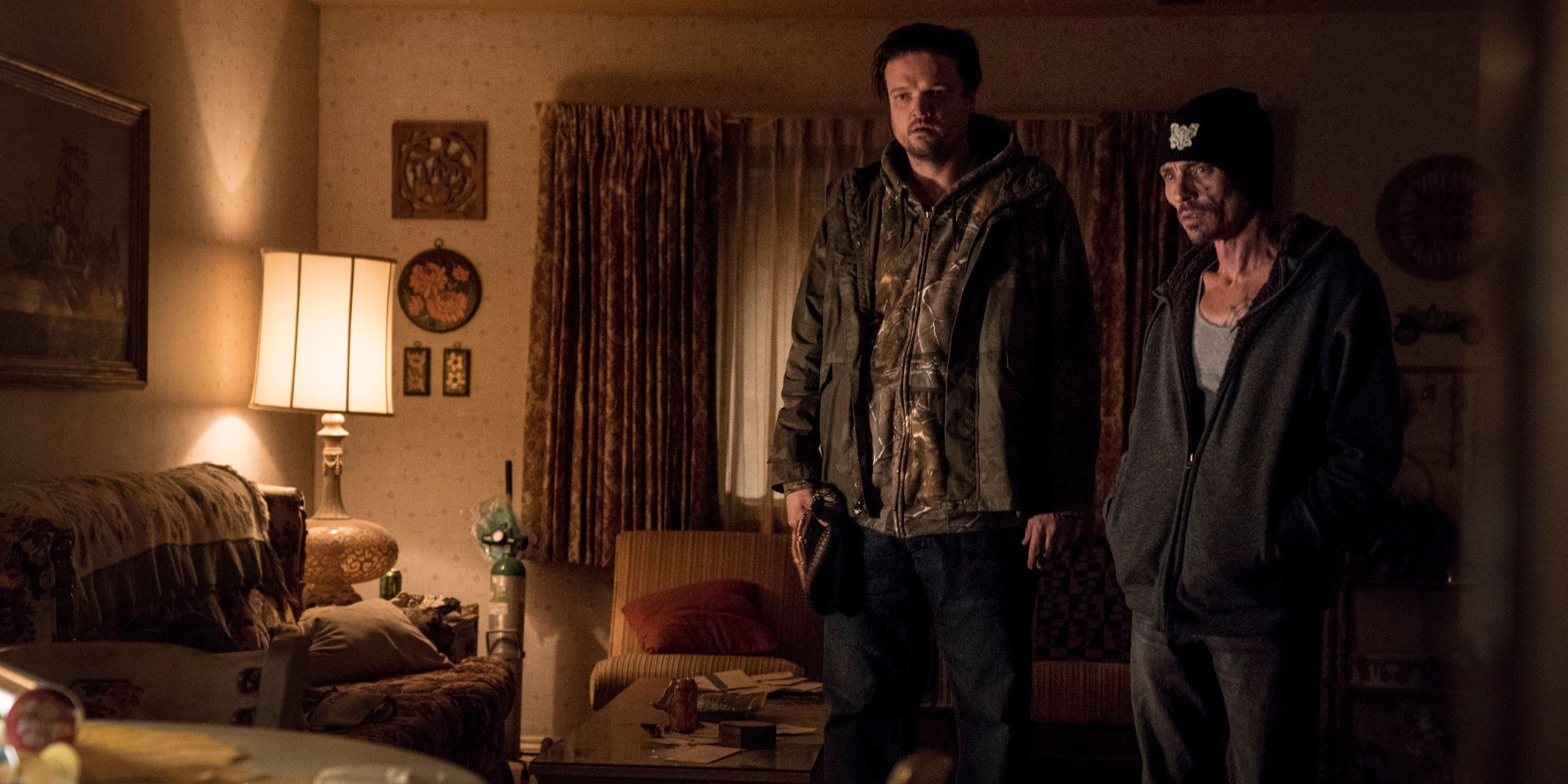 One of the strengths of Better Call Saul is its Breaking Bad references are organic, and that's more or less the same approach Gilligan takes here. It goes without saying El Camino is extremely indebted to its predecessor, but everything there isn't anything that plays as empty fan service. In some places, Gilligan fleshes out and enhances elements of Breaking Bad, giving already strong aspects one last layer of poignancy. Although, it must be said El Camino makes little attempt to make itself accessible to newcomers, which means it doesn't really work as a standalone film anyone with a Netflix subscription can turn on and enjoy. Some level of familiarity with Breaking Bad is almost a requirement to fully appreciate what Gilligan's doing, but that's not a real slight against El Camino. This is, after all, a sequel to five seasons of TV and it knows what its target audience is.
El Camino is a great treat for Breaking Bad fans; it's like a lost episode from 2013 that was only discovered in the vault now. Some may question if the film is truly "needed" in the grander scope of the franchise, but when the credits roll, it's hard to think about Jesse's story without this chapter. Jesse was always a co-lead on Breaking Bad, and if Walter White was able to receive closure to his arc, it's only fitting Jesse gets the same. Breaking Bad viewers were all but guaranteed to watch El Camino as soon as possible, but they'll be happy to know the film doesn't do anything to sully the property's sterling reputation. If anything, it adds to the Breaking Bad legacy and shows Gilligan is still at the top of his game.
El Camino: A Breaking Bad Movie is now streaming on Netflix. It runs 122 minutes and is rated TV-MA.
This entry was posted by Screen Rant on October 12, 2019 at 8:10 am, and is filed under TV News. Follow any responses to this post through RSS 2.0. You can skip to the end and leave a response. Pinging is currently not allowed.