El Camino Soundtrack: Every Song In The Breaking Bad Movie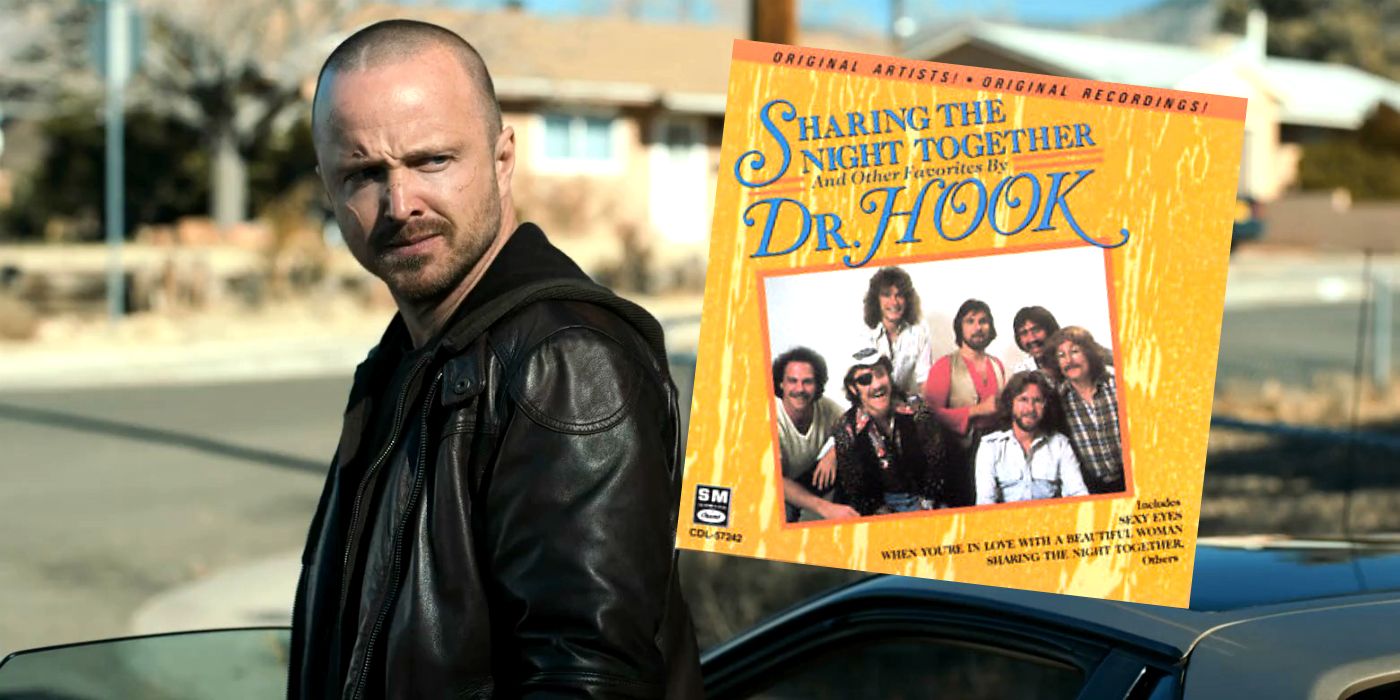 WARNING: Spoilers for El Camino: A Breaking Bad Movie.
The El Camino: A Breaking Bad Movie soundtrack balances heavy drama with soft rock songs. Directed by Vince Gilligan, Breaking Bad's Netflix continuation follows Jesse Pinkman's attempts to stay one step ahead of enemies and authorities.
El Camino: A Breaking Bad Movie picks up immediately after Gilligan's AMC series ends. Jesse (Aaron Paul) escapes from a white supremacist compound as Walter White (Bryan Cranston) bleeds to death in a nearby meth lab. El Camino shows the immediate aftermath, and features original Breaking Bad characters that appear in flashback sequences. 
Related: El Camino: Every Breaking Bad Character In The Movie
Breaking Bad featured distinctive songs that underscored some of the most memorable moments in the show, like TV on the Radio's "DLZ" playing as Walt warns other drug dealers to stay out of his territory, or Tommy John and the Shandells' "Crystal Blue Persuasion" playing over a montage of Walt and Todd cooking meth. As an epilogue to that story, El Camino keeps with the tradition of balancing disturbing storylines with upbeat tracks. Here are the main songs featured in El Camino: A Breaking Bad Movie. 
"I'd Really Love to See You Tonight" - England Dan & John Ford Coley
"Sharing the Night Together" - Dr. Hook
"Spikey" - Red Snapper
"Curzon" - Demdike Stare
"Kountry Gentleman" - Family Force 5
"Call Me the Breeze" - Lynyrd Skynyrd
"To Sir with Love" - Lulu
"A Little Bit of Soap" - The Jarmels
"If I Didn't Have a Dime" - Ron Moody and the Centaurs
"Static on the Radio" - Jim White feat. Aimee Mann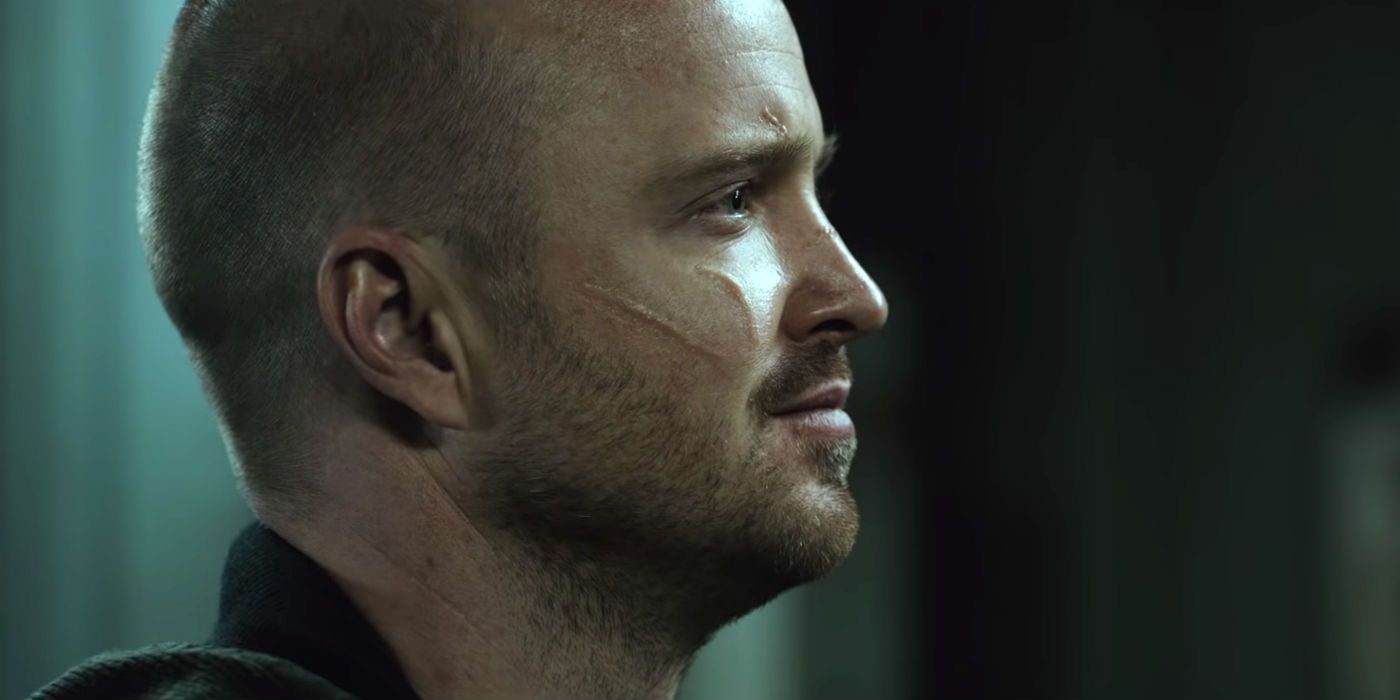 During a flashback, "I'd Really Love to See You Tonight" plays over a sequence in which Jesse assists one of his captors, Todd Alquist (Jesse Plemons). The cue precedes a radio report, in the present, about Walter White's death. During another flashback sequence, Todd creepily sings to "Sharing the Night Together," with Jesse tucked away in the back of the vehicle along with the dead body of Todd's housekeeper. Given that Jesse fully submits to Todd's authority soon thereafter, the song underlines their strange relationship dynamic.
As El Camino: A Breaking Bad Movie reaches its climax, "Kountry Gentleman" kicks in to fuel a party scene at Kandy Welding. Outside the building, Jesse prepares to confront Neil and company, and the song's title plays into Jesse's careful approach, as he first makes a kind request for cash, in order to pay Ed Galbraith (Robert Forster) for getaway assistance. When the drama escalates, "Call Me the Breeze" scores the scene. El Camino: A Breaking Bad Movie concludes with "Static on the Road," as Jesse Pinkman prepares to start his new life, with a new identity, in Alaska.
More: El Camino: A Breaking Bad Movie Ending Explained (In Detail)
This entry was posted by Screen Rant on October 12, 2019 at 8:10 am, and is filed under TV News. Follow any responses to this post through RSS 2.0. You can skip to the end and leave a response. Pinging is currently not allowed.