Everything We Know About HBO's Watchmen (So Far) | ScreenRant
It's safe to say that HBO's Watchmen is one of the most highly anticipated TV series in recent memory. After all, it's been a full decade since fans of the comic were given a visual adaptation of any kind. The question is, can the show eclipse the movie version?
RELATED: Watchmen: 10 Biggest Changes Zack Snyder Made To The Comics
As we look forward to the series premiere on October 20th, we still have several questions. Will the show vastly differ from the film version? Will it adhere more to the comics this time around? Will the show ultimately satisfy hardcore fans? Here's what we know so far about HBO's Watchmen.
10

Showrunner History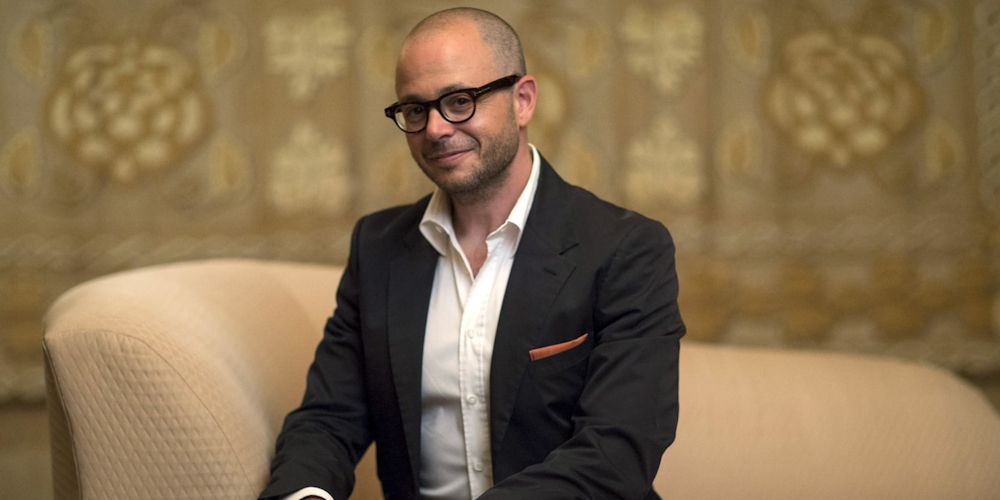 Despite Alan Moore's aversion to having his comics adapted, Zack Snyder (director of the film version) was in talks to helm the TV series as well. When negotiations fizzled, Lost's Damon Lindelof stepped in to oversee the project. But how many of you knew HBO almost adapted Watchmen in the 1990s?
In the early 1990s, director Terry Gilliam tried to adapt Watchmen to the small screen. He even attracted such talent as Robin Williams, Jamie Lee Curtis, Gary Busey, and Kevin Costner to star. However, the budget was too large and the project fell through.
9

Music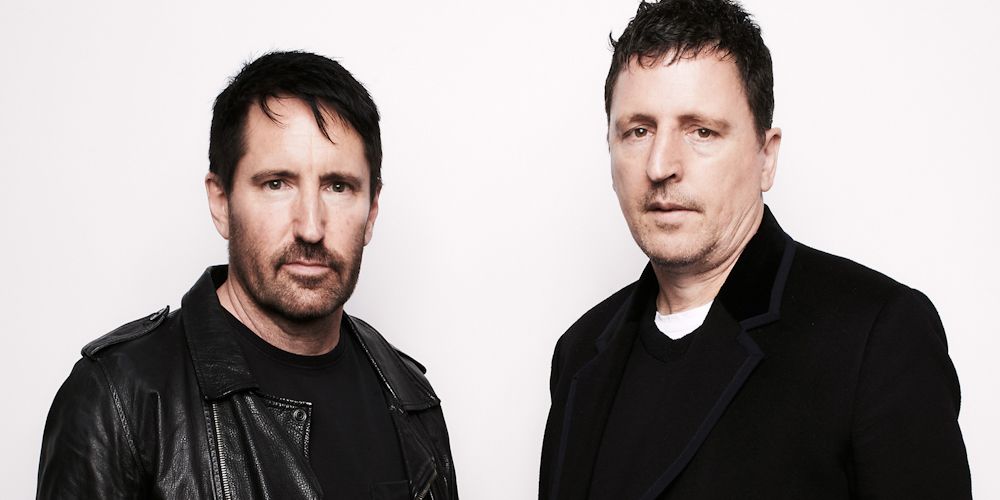 HBO has announced that Oscar-winning composers Trent Reznor and Atticus Ross will oversee the score for Watchmen. Talk about music to our ears!
RELATED: 10 Things We Learned From HBO's Watchmen Trailer
Reznor, the former Nine Inch Nails frontman, won an Oscar with composing partner Atticus Ross in 2011 for scoring The Social Network. Since then, they have become two of the most sought-after composers currently working in film and television. Watchmen marks a busy year for Reznor and Ross, who also provided original music for the upcoming films Soul and The Woman in the Window.
8

Setting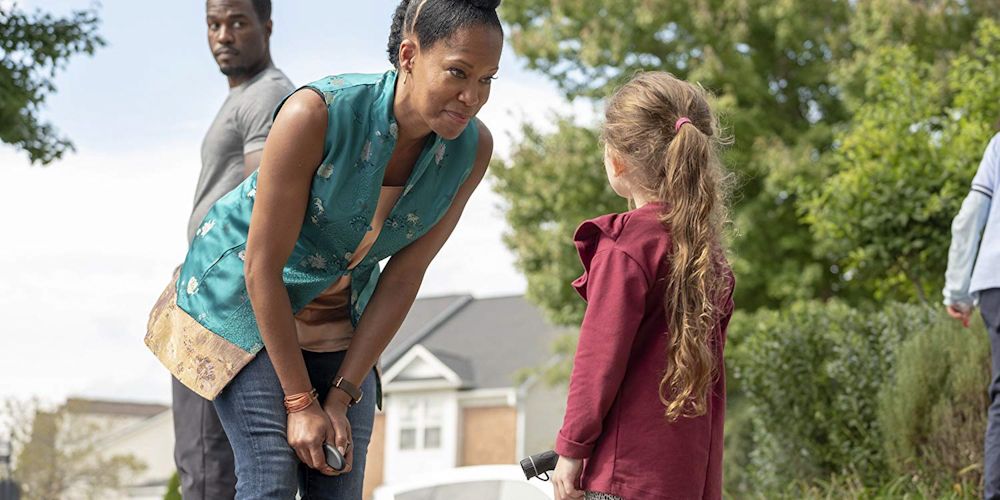 So far we know that the show will take place in Tulsa, Oklahoma. This is significant because it drastically departs from the comics, which take place around the globe "in an alternate reality" set in 1985.
While the show will continue to be set in an alternate reality, the timeframe will be updated to contemporary 2019. The story will begin 34 years after the comics ended. The action will transpire in an alternate modern-day Tulsa, where cellphones and the internet do not exist. Talk about an oppressive regime.
7

Cast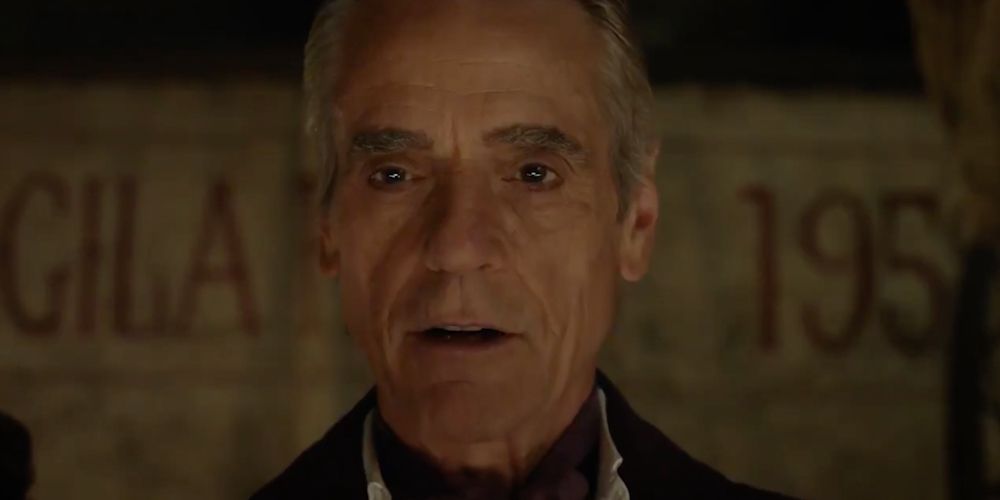 HBO has assembled a stellar ensemble cast for Watchmen. Yet one of the only recurring characters from the comics we know of so far is Adrian Veidt, aka Ozymandias. Guess who'll play him?
RELATED: 10 Questions We Have After Seeing The HBO Watchmen Trailer
Oscar-winner Jeremy Irons will star as Ozymandias. He will be joined in the series by fellow Oscar-winner Regina King as Angela Abar and Yahya Abdul-Mateen II as Cal Abar. While details are scant regarding the Abars, other cast members include Tim Blake Nelson, Don Johnson, Lou Gossett Jr., Hong Chau, Frances Fisher, Jean Smart, Adelaide Clemens, Robert Redford, and many more.
6

New Characters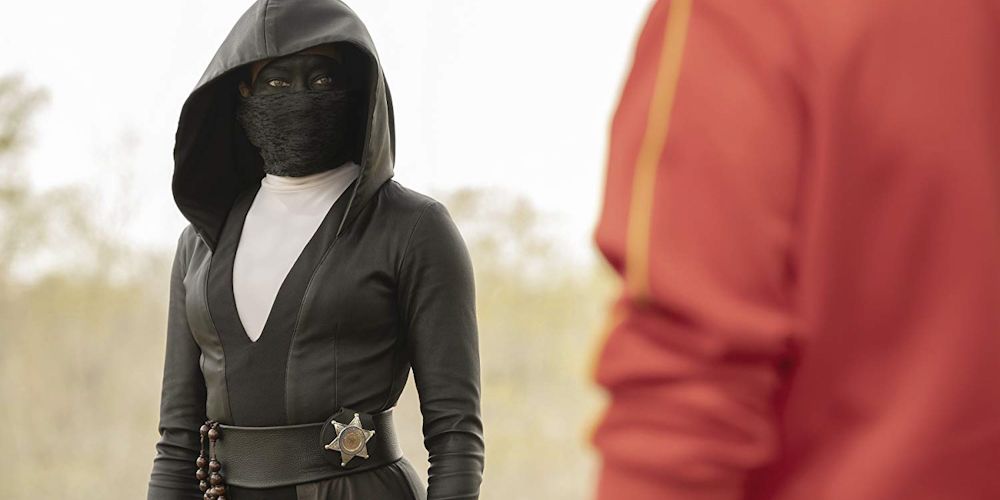 With the fresh cast comes a slew of new Watchmen characters. For instance, Robert Redford will appear as himself in the series, although in this alternate reality, he's been serving as U.S. President Robert Redford since 1992.
Other new characters include Looking Glass, played by Tim Blake Nelson. Looking Glass is described as a high-ranking interrogator with sociopathic tendencies. Don Johnson will play Chief Judd Crawford, the Tulsa police captain. Frances Fisher will play Judd's wife, Jane Crawford. Lou Gossett Jr. will play an old townie named Will Reeves.
5

John Cena as Doctor Manhattan?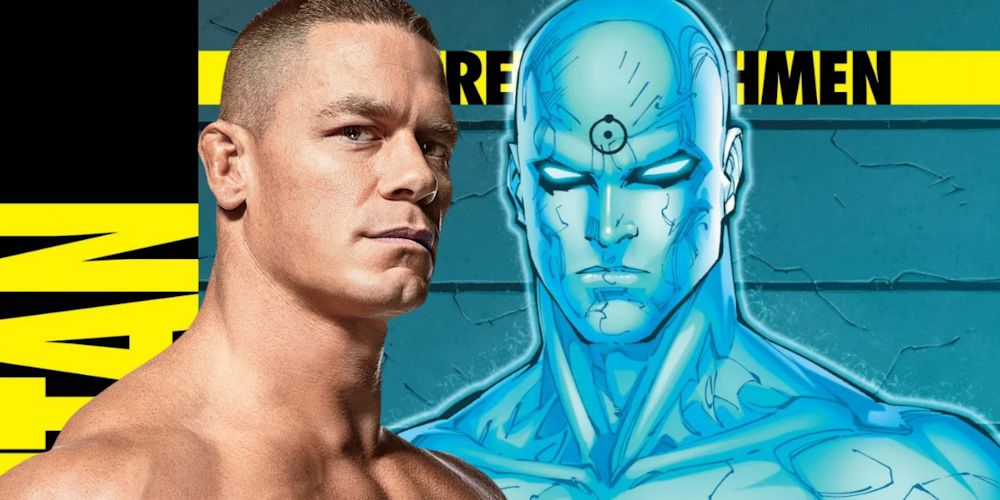 Back in 2017, wrestler-turned-actor John Cena expressed his interest in playing the infamous Doctor Manhattan in the upcoming Watchmen series. So, what happened?
Cena publicly demonstrated his enthusiasm for playing Doctor Manhattan on Twitter. He even went so far as posing with the iconic Watchmen logo at the time. Then he posted a fan-art image of Doctor Manhattan. Yet, so far we know that Doctor Manhattan may or may not appear in the new adaptation. Was Cena simply trolling to audition for the part, or will he end up in the show after all?
4

Seasons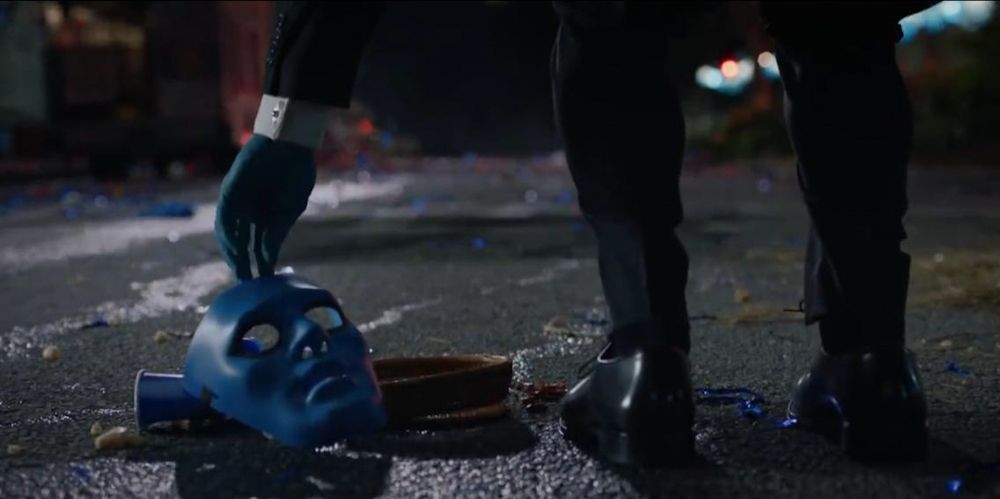 In somewhat surprising news, Watchmen showrunner Damon Lindelof recently explained that the show was conceived as a limited series. But fans may not like the number of seasons the show was designed for.
RELATED: 10 Upcoming TV Series That Could Replace Game Of Thrones As Everyone's Favorite Show
According to a recent interview with Deadline Hollywood, Lindelof expressed that Watchmen was always meant to last one season long. While he made no promises about his involvement beyond one season, the new adaptation was meant to "be as self-contained as the original 12 issues. We wanted to feel like there was a sense of completeness, to resolve the essential mystery at hand."
3

Episodes/Director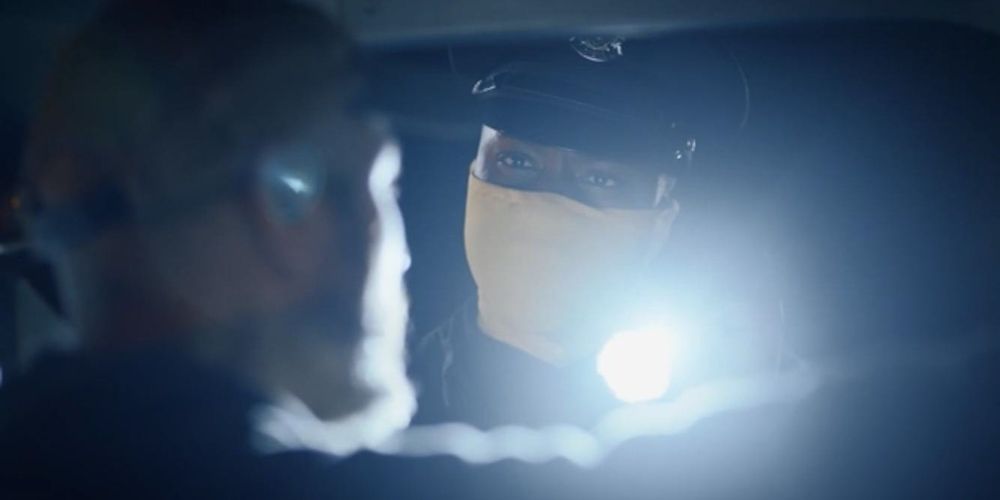 So far we know the sole season of Watchmen will be comprised of nine episodes, which will run from October 20-December 15. Below are the titles for the first six episodes. Let's see if you can glean any clues from them.
The first episode is titled "It's Summer and We're Running Out of Ice," which is directed by Nicole Kassell (The Woodsman). The next five episodes are named "Martial Feats of Comanche Horsemanship," "She Was Killed By Space Junk," "If You Don't Like My Story, Write Your Own," "Little Fear of Lightning," and "This Extraordinary Being."
2

Political Plot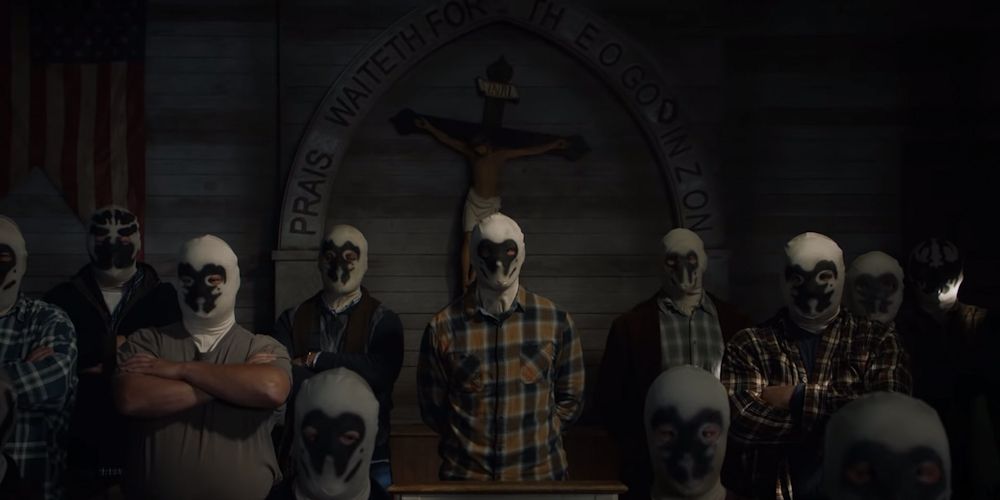 Fans of Alan Moore's Watchmen comics know the plot revolved around such key political figures as Richard Nixon, Ronald Reagan, Mikhail Gorbachev, and others. Well, get ready for a political update.
RELATED: 5 Characters Guaranteed To Be Featured In HBO's Watchmen (& 5 We Hope To See)
According to showrunner Damon Lindelof, the overarching plot of the show will be modernized to reflect today's political climate. While perhaps only hinted at, policies under Donald Trump, Theresa May, Vladimir Putin, and other world leaders are expected to backdrop the central themes of the show. This includes the rise of a group of Rorschach followers called "The Seventh Cavalry."
1

New Masks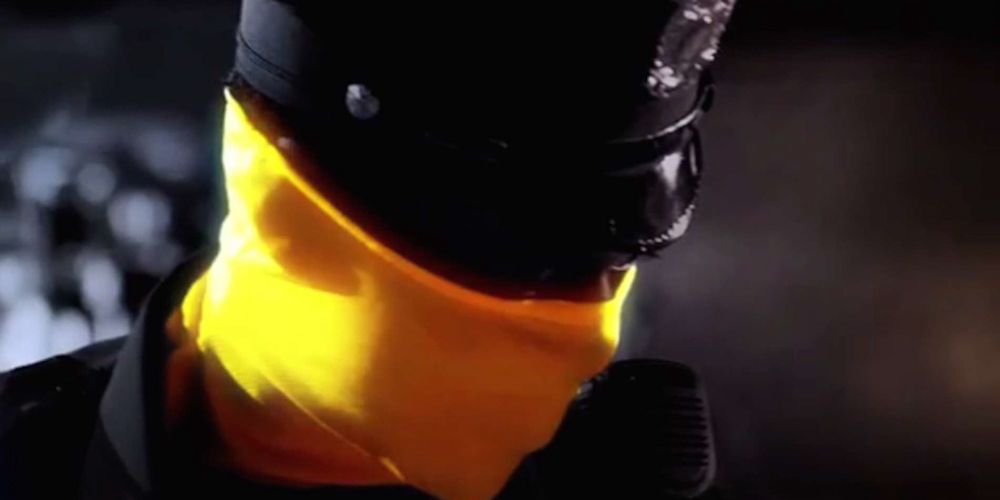 Speaking of "The Seventh Cavalry," a white-supremacist group out to attack the police force in Watchmen, look out for their menacing new masks.
One of the most iconic aspects of Watchmen is the distinctive masks worn by the vigilantes. As seen in the teaser trailer, "The Seventh Cavalry" will introduce new homemade Rorschach masks. Additionally, a police force comprised of yellow-masked officers can also be spotted in the teaser. There is also the appearance of a shiny gold-masked mystery man who consorts with a red ski-masked vigilante.
This entry was posted by Screen Rant on October 12, 2019 at 9:10 am, and is filed under TV News. Follow any responses to this post through RSS 2.0. You can skip to the end and leave a response. Pinging is currently not allowed.