The Challenge: Paulie & Cara's Fake Breakup | Screen Rant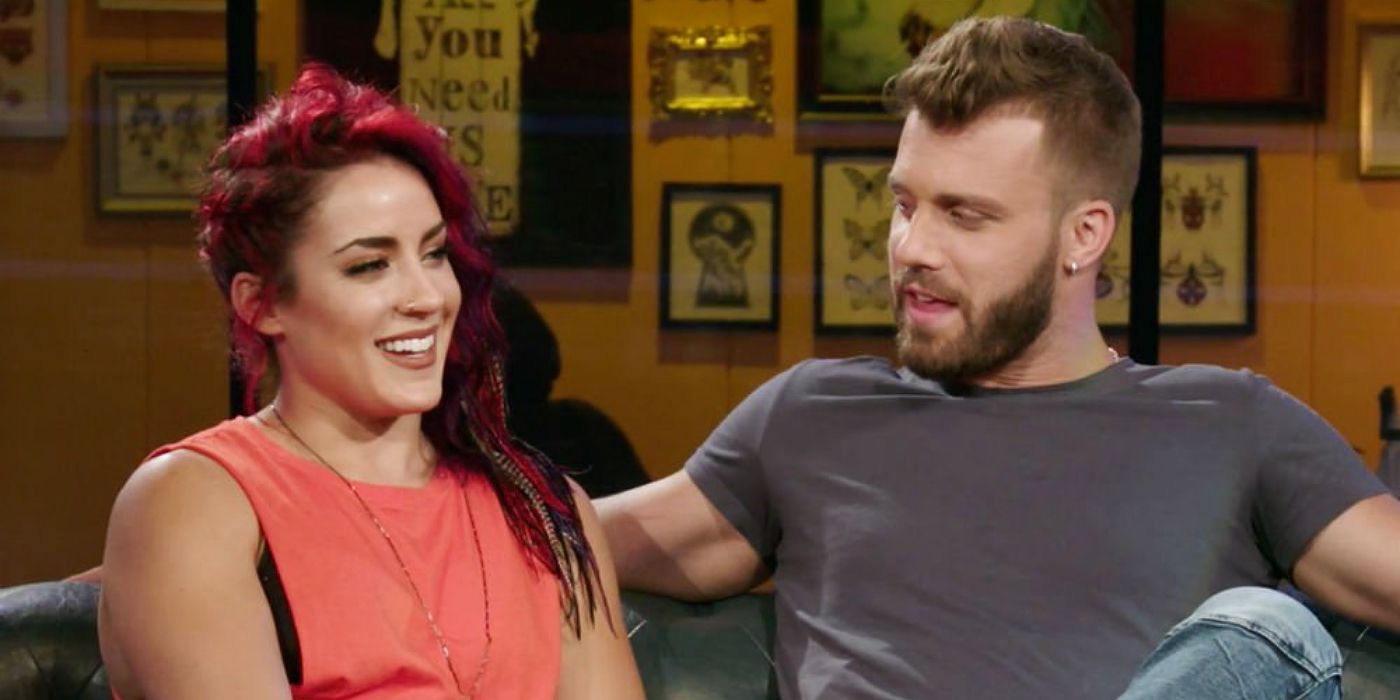 The Challenge's Paulie Calafiore and Cara Maria Sorbello took a moment to troll the very people who have been trolling their relationship online throughout its entirety by announcing a breakup that turned out to be fake news of their own making. While the recent break-up may have been fake the reality TV couple has had their share of very public relationship drama in the past.
The couple is not new to reality TV relationships or the public scrutiny that comes along with them. Calafiore, who came to national attention when he was a contestant on Big Brother season 18, was in a showmance with fellow contestant Zakiyah Everett that lasted a short while after filming wrapped. Several years later, the now 30-year-old New Jersey native appeared on the inaugural season of Ex on the Beach with his on again off again girlfriend Lexi Marsella. It is also not Sorbello's first time to the rodeo as she was in a long term relationship with her Challenge costar Abram Boise that received its fair amount of public commentary.
Related: The Challenge's Jordan Wiseley Says Wedding with Tori Deal Won't Be Televised
The Challenge power couple's attempts to maintain their relationship have been plagued with constant feedback and often trolling on the internet. On Monday, Calafiore posted a video on Instagram live that announced their split even saying it was a "long time coming". The internet and media coverage of the video was still ongoing when, Wednesday, just days after the split video was posted,  the two posted another Instagram live video together via Sorbello's account where they explained the fake announcement was a "social experiment" and was meant to "troll the trolls". Screen Rant spoke to the MTV star couple about the videos and they said:
We wanted to send a bigger message and bring light to the fact that nobody fact checks anymore. They just throw information out there as fast as possible whether it's true or not. Cancel culture has become a social norm and it's scary to know that lies can become the new truth. People tend to run with things that fit their own narrative which is exactly what we exposed. Given the fact that major news outlets ran with the story just goes to show we didn't just troll the trolls. We exposed the "professionals" as well.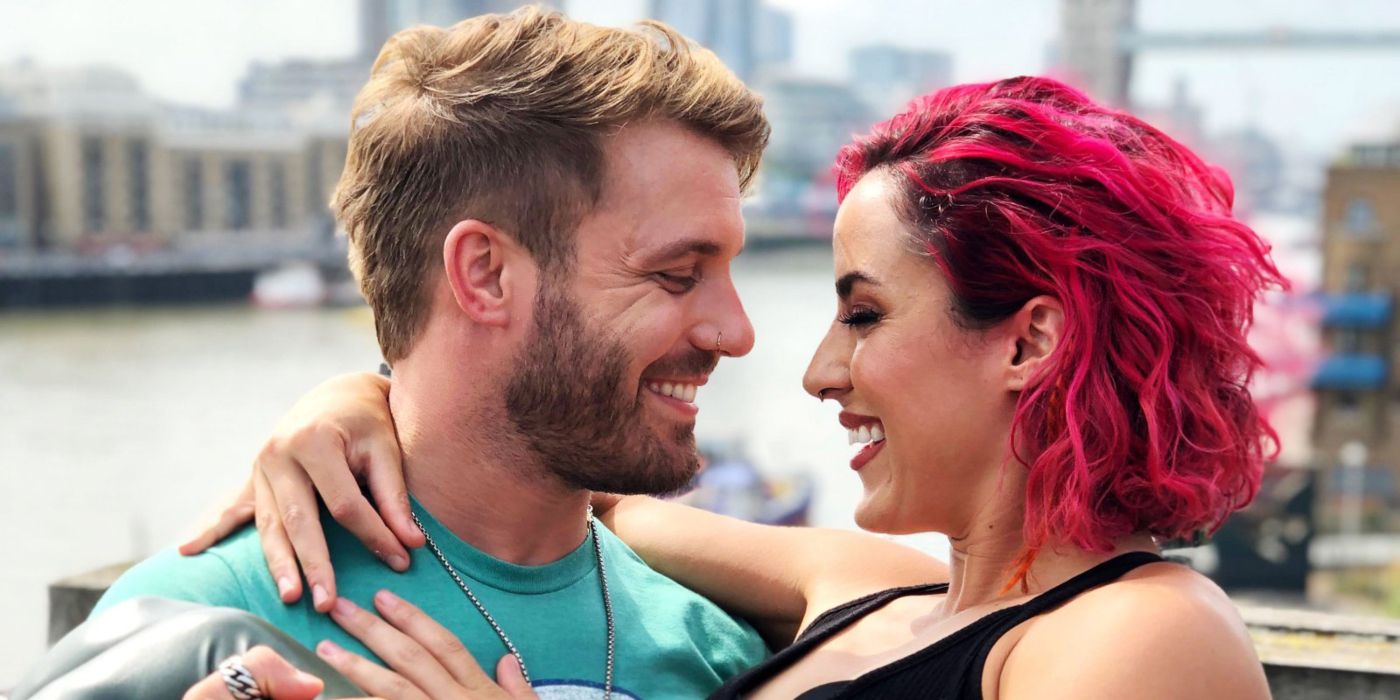 Their relationship has been plagued with intense social media attention from the start. Soon after joining The Challenge Calafiore who was dating 33 yr old Danielle Maltby, a former contestant on The Bachelor and Bachelor in Paradise was linked romantically to Sorbello. When that relationship ended, his new relationship with his The Challenge costar led to a messy public love triangle played out online and in the media involving breakups, accusations of cheating, open relationships and a lot of public opinions. When the dust settled Sorbello and Calafiore had reconciled and have remained together.
Calafiore and Sorbello have expressed that moving forward they plan to try to keep the details of their relationship to themselves stating in the second video that "Nobody will know except us." It is hard to imagine that with today's social media coverage and the sheer nature of reality TV giving people a glimpse into people's real lives leaving them hungry for more, that this can be done. This couple, however, is making it clear they are taking control of the narrative of their personal relationship in any way they can, a strategy we're likely to see a lot more of in the future from other reality tv couples.
Next: The Bachelorette's Chase McNary Regrets Leaving Bachelor Nation for The Challenge
The Challenge: War of the Worlds 2 airs Wednesdays at 9 pm EST on MTV.
Source: Paulie Calafiore, Cara Maria Sorbello
This entry was posted by Screen Rant on October 12, 2019 at 9:10 am, and is filed under TV News. Follow any responses to this post through RSS 2.0. You can skip to the end and leave a response. Pinging is currently not allowed.