Titans: 10 More Villains We Need To See On The Show | ScreenRant
The second season of DC Universe's Titans is digging deeper into the Teen Titans mythology, both with new heroes and villains. Season two has introduced a good handful of characters from the comics that relate to the Titans, and who knows what else is coming in the future. The ongoing season is currently showcasing Slade Wilson a.k.a. Deathstroke (Esai Morales) as the prime antagonist. With Dick Grayson (Brenton Thwaites) reviving the next generation of the iconic group, old foes are coming out of the woodwork to clash with the heroes once again. That is exactly the case with Deathstroke.
RELATED: 10 Things We Want To See In Teen Titans Go VS Teen Titans
While DC Universe has yet to reveal whether or not the show is returning for a third season, signs are pointing towards another year. As the series continues to flesh out the mythology, there are still several big villains from the Teen Titans lore that we hope to see appear in some capacity. These are the ten enemies that should appear on Titans in the future.
10

Grant Wilson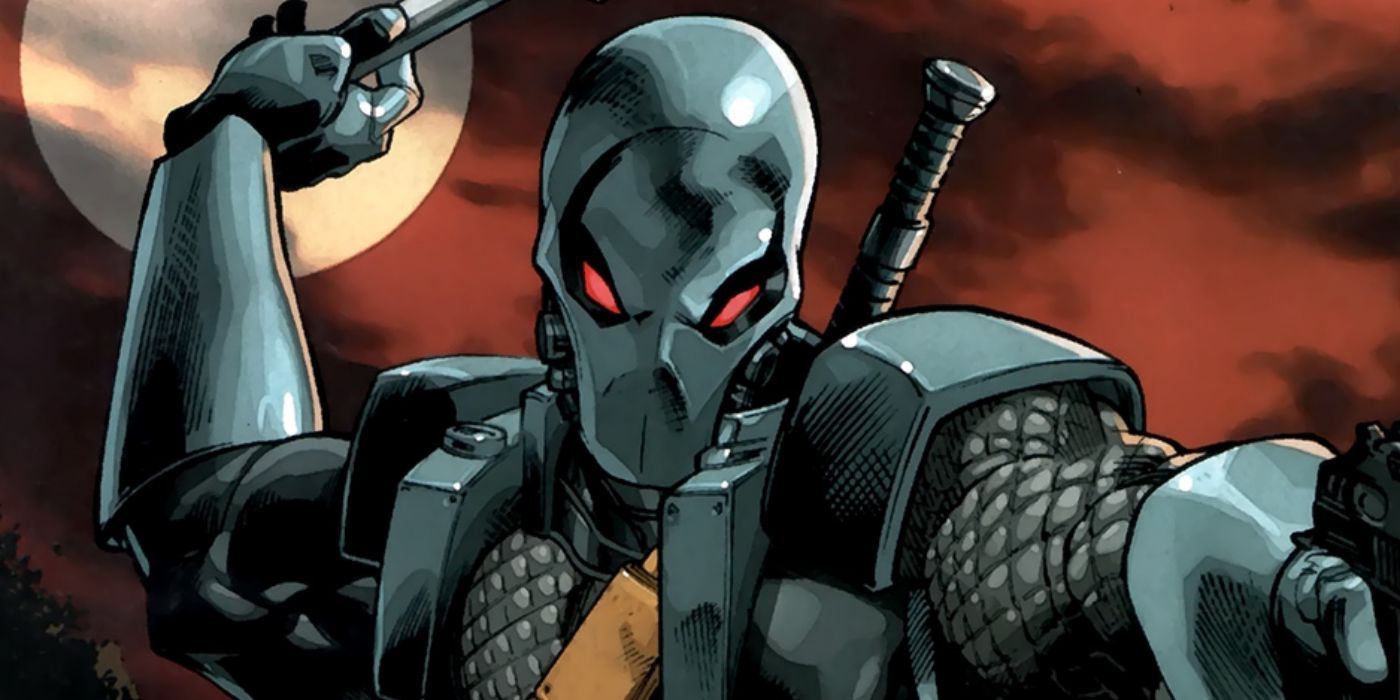 We have already met two of Slade's children this season with Rose Wilson (Chelsea Zhang) and Jericho (Chella Man), but did you know the iconic foe had another child? In the mythology, Grant Wilson is another member of the family who has gone with the Ravager title just like Rose. Arrowverse fans might recognize this name as the character appeared in a season one episode of Legends of Tomorrow in a potential future for Star City. On Arrow, Manu Bennett's version of Slade learns in season seven about Grant's existence. There's no reason why Grant shouldn't appear in some capacity, even if it's just to get quickly killed off while going up against the heroes.
9

The Clock King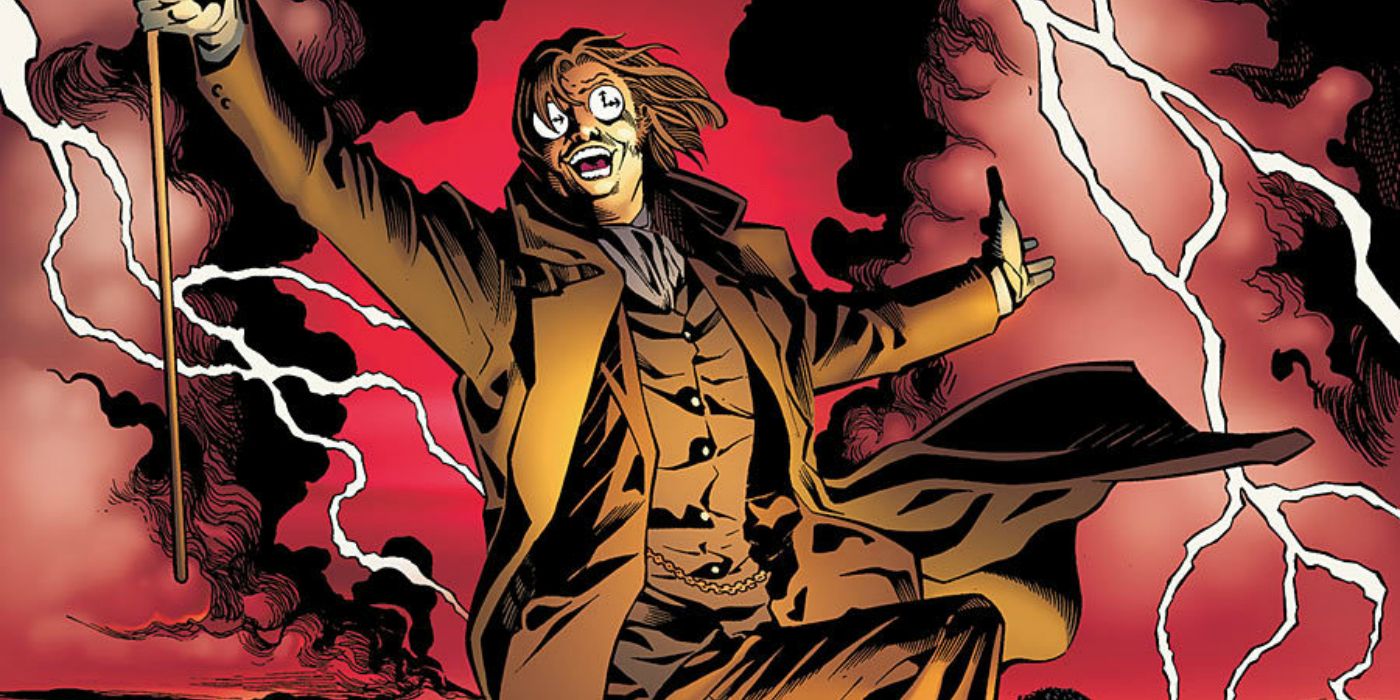 Arrow and The Flash have used the Clock King (Robert Knepper) for a few episodes, but not in the capacity that the Teen Titans have in the comics. This would be another character that would fit in perfectly with the tone that the show has set for itself.
RELATED: 10 Teen Titans Plotlines We Want To See In Titans
We do get plenty of super-powered action. However, someone like Clock King would be a grounded villain where the story could be more psychological driven.
8

Psimon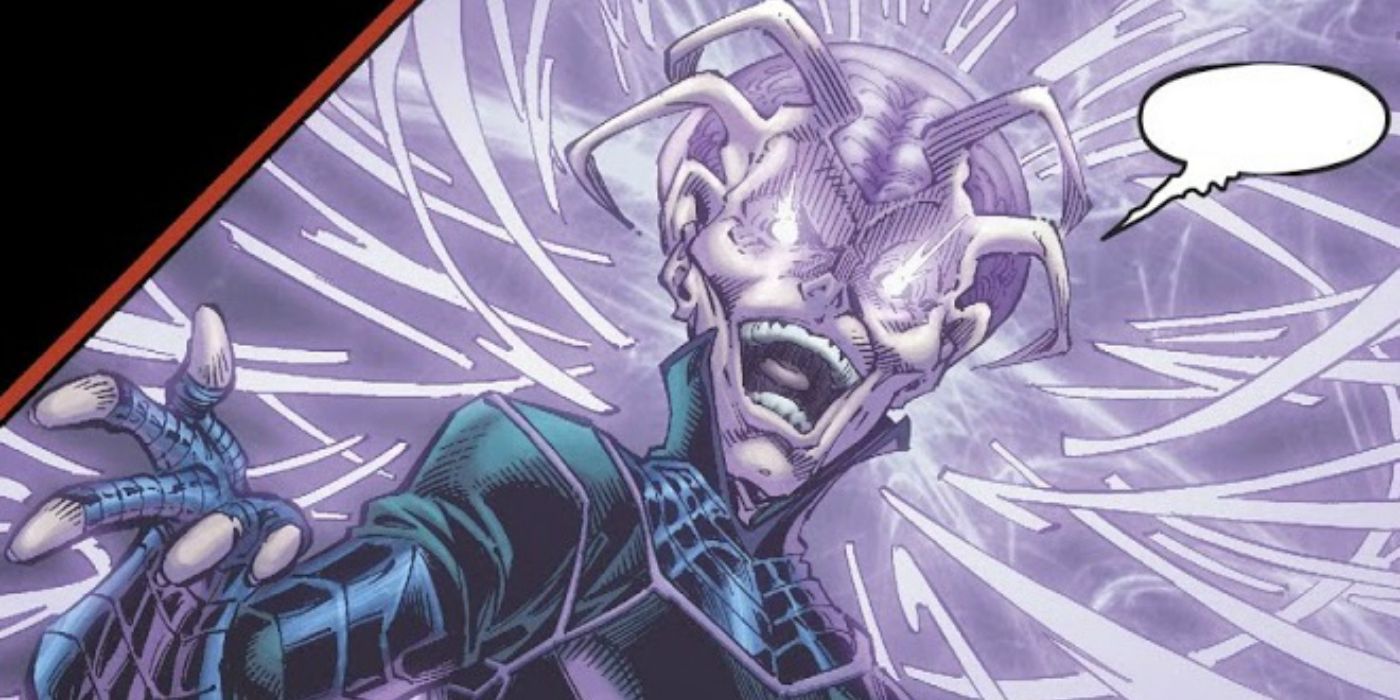 One of the more powerful super-villains that the group has gone up against is Psimon. This is one villain who is disturbing both from a visual perspective as well as super-powered wise. Someone like Psimon could really challenge the group both in action as well as clashing with their minds. It would also be really neat to see how they would bring Psimon's look to life to really capture the unsettling feeling that you get from him.
7

The Calculator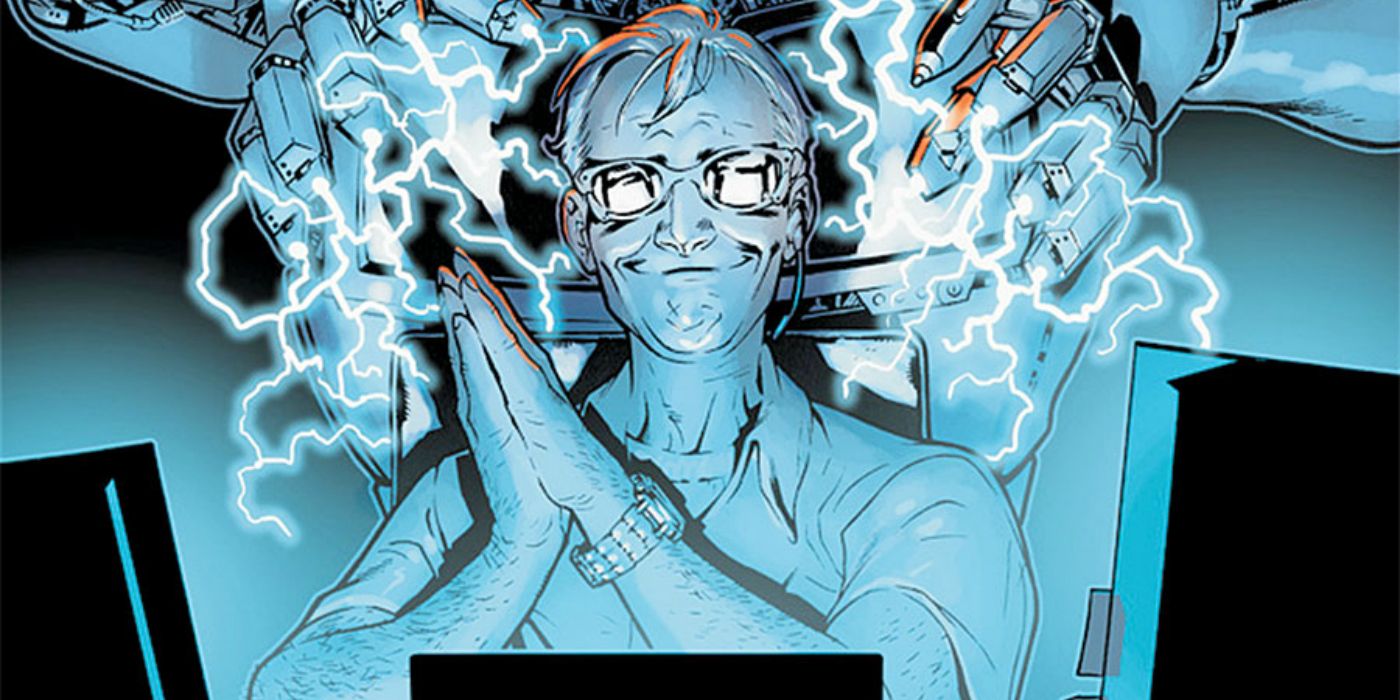 Arrow introduced Noah Kuttler a.k.a. the Calculator (Tom Amandes) as the father of Felicity Smoak (Emily Bett Rickards.) However, the Calculator has clashed with several heroes in the DC Universe including the Teen Titans. While we have yet to see them in live-action anywhere, Wendy and Marvin are the Calculator's children who have ties to the group.
RELATED: Teen Titans Go! 10 Powerful Character Cosplays
Should they ever appear on the show; that would be a way to also introduce Noah, especially if something bad happens to them while working with the team. Even if they don't show up, a villain like Calculator would mesh well with the tone of the show.
6

H.I.V.E.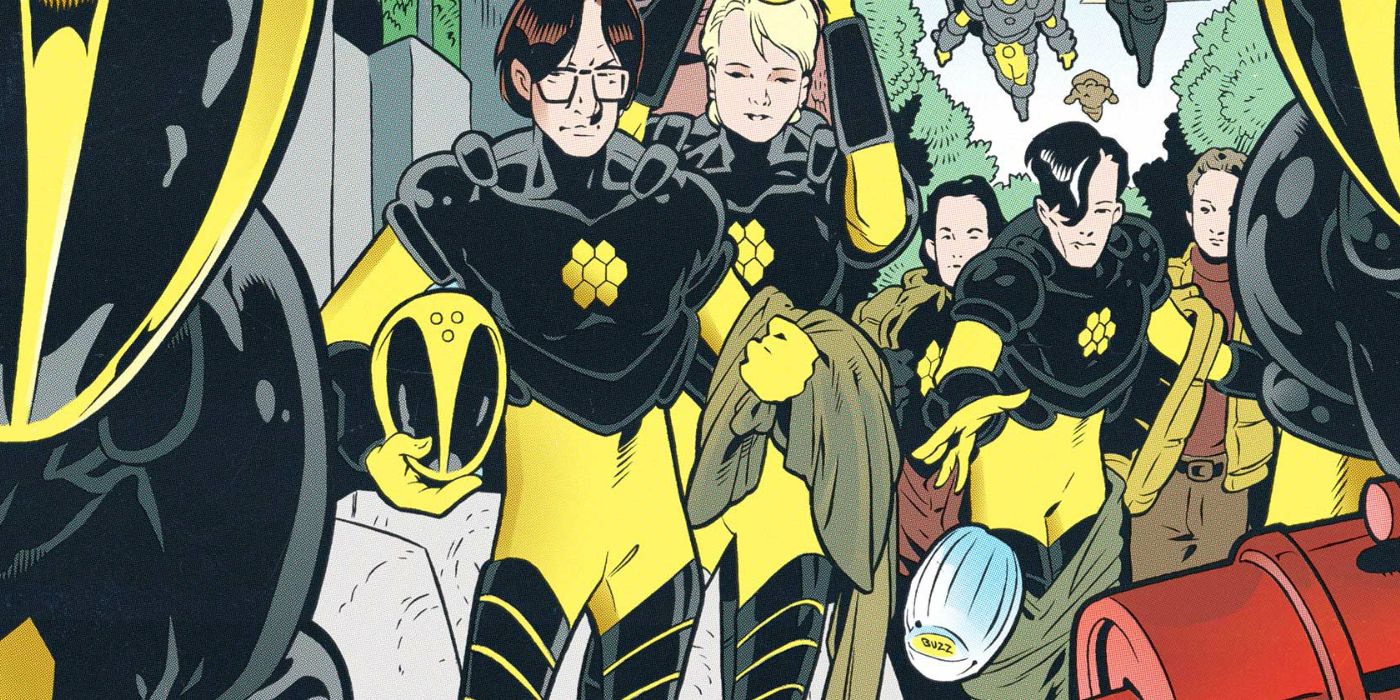 While Arrow gave fans a pretty watered-down version of this group, there's a lot of meat to the H.I.V.E. A good number of Teen Titans stories have featured this group clashing with the young heroes. Something like H.I.V.E. would probably be more suited as a big bad for a fourth season once Titans 2.0 has really gotten them settled in. Through this organization, it would also allow for someone like Queen Bee to enter the series.
5

Titans of Tomorrow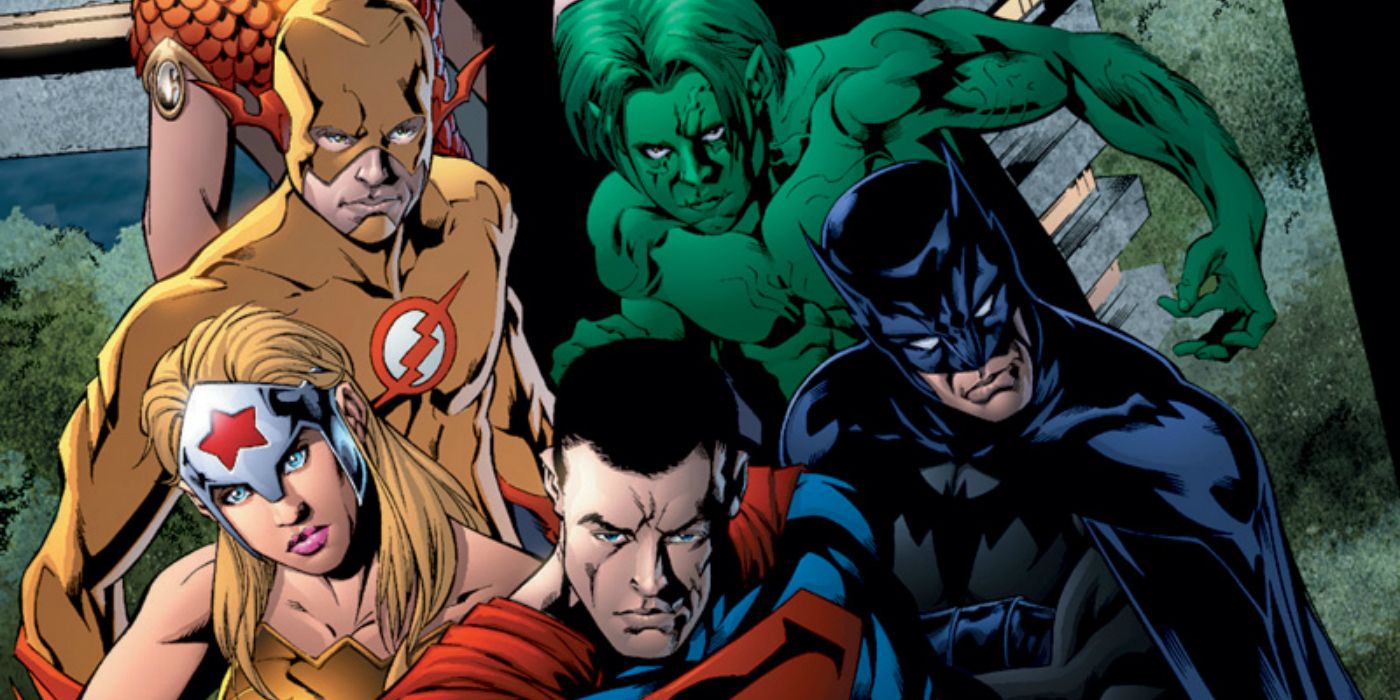 Titans have yet to play around with time travel or alternative universes, given how fresh the series is at this point. However, if the show were to go on for a couple of seasons, it would be intriguing to see them introduce the Titans of Tomorrow. In Geoff Johns' Teen Titans during the third volume called "The Future is Now", an alternate future version of the group shows up.
RELATED: Titans Season 1: Ranking The Episodes
In this story, we see some of these heroes in a different light as they're portrayed as being more violent. If that story were to ever be adapted into the series, it would probably have to change a few things. Regardless of how they'd do it, it would be a powerful story to see these Titans face messed up versions of them from a possible future.
4

Sons of Trigon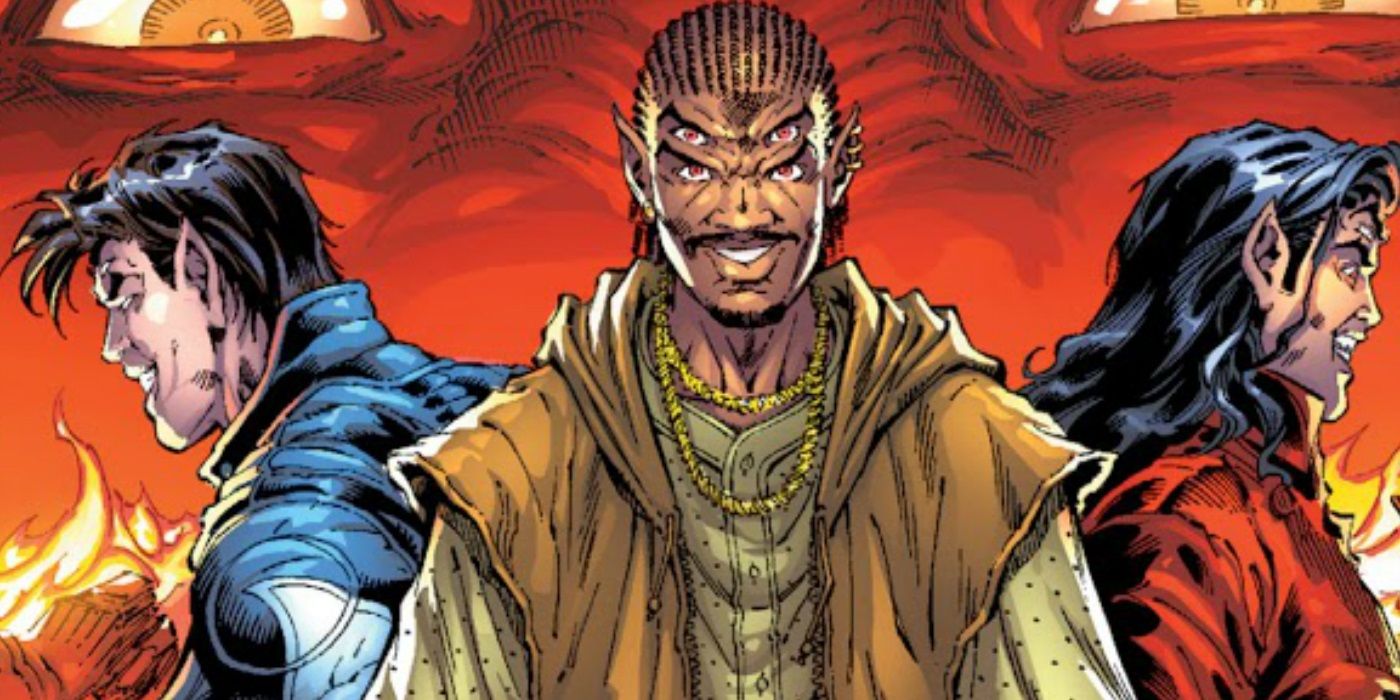 While Trigon (Seamus Dever) may be gone, for now, it's only a matter of time before Raven's (Teagan Croft) villainous father reemerges. One way that the show could still have Trigon be present without having to see him is through the Sons of Trigon. With each member representing one of the deadly sins, it would make for a really dark story for Raven as well as the other Titans. If we ever see the Sons of Trigon in one form or another, it would let the show flesh out Trigon's mythology as the first season didn't do enough of it.
3

Brother Blood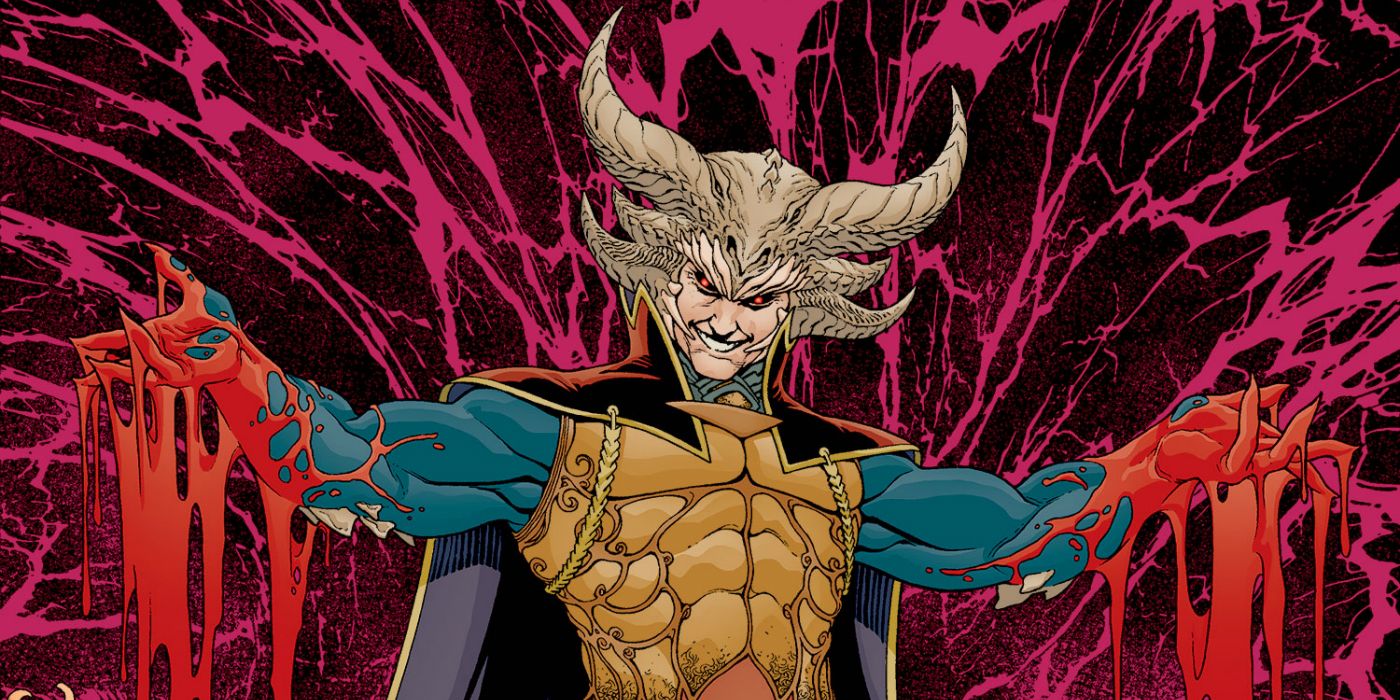 One of the darkest villains in the Teen Titans mythology is, and always has been, Brother Blood. While we saw a grounded version of Sebastian Blood in Arrow's second season, played by Kevin Alejandro, Titans could dig deeper into that villain. With the gruesome existence of the Church of Blood and the legacy mythology of Brother Blood, the show has the potential to do so much with this particular foe.
2

Terra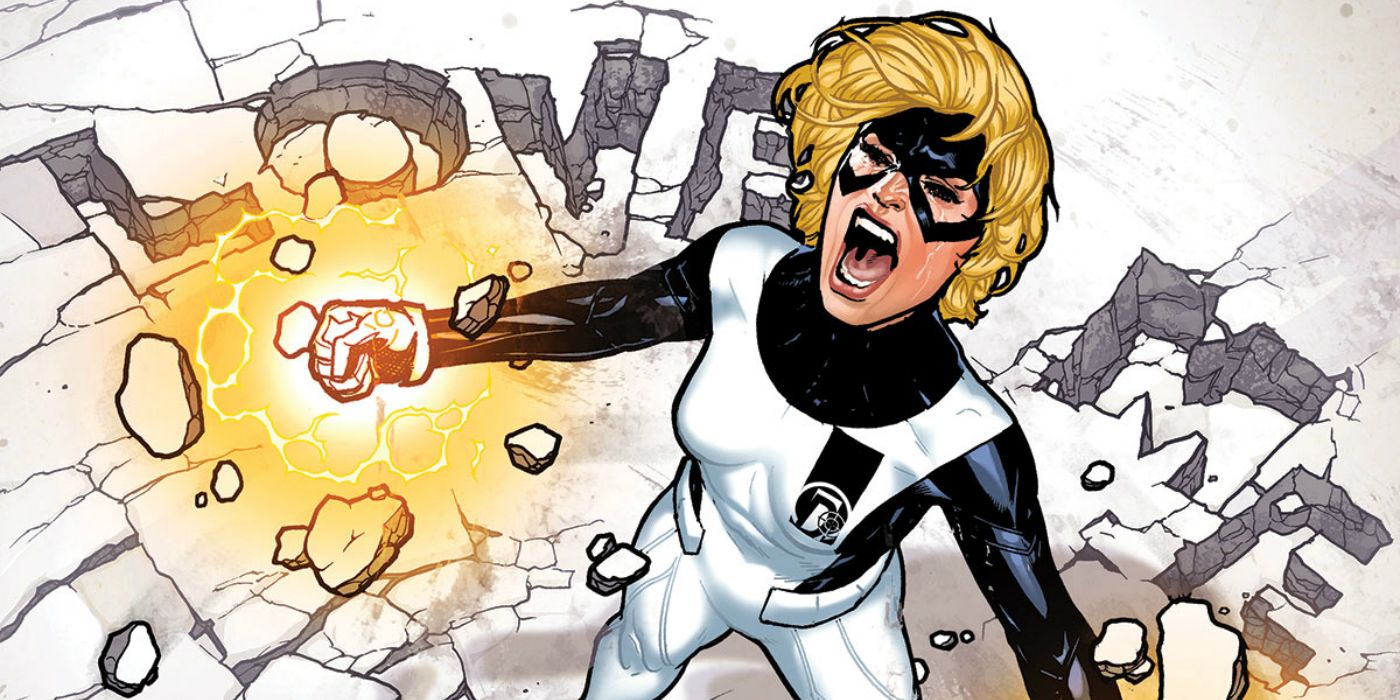 It remains to be seen whether or not the iconic Judas Contract storyline ever gets adapted by the show. Chances are that down the line, we'll see a version of that story come to fruition that fits into the mythology of the series. One of the core characters in that book is Tara Markov a.k.a. Terra who, together with Slade, truly challenges the group in one big bad way. Starting out as a new member of the team, we learn that she is actually a spy for Deathstroke. Even if they don't do the Judas Contract, Terra would still serve as a formidable baddie for the group to take on.
1

Fearsome Five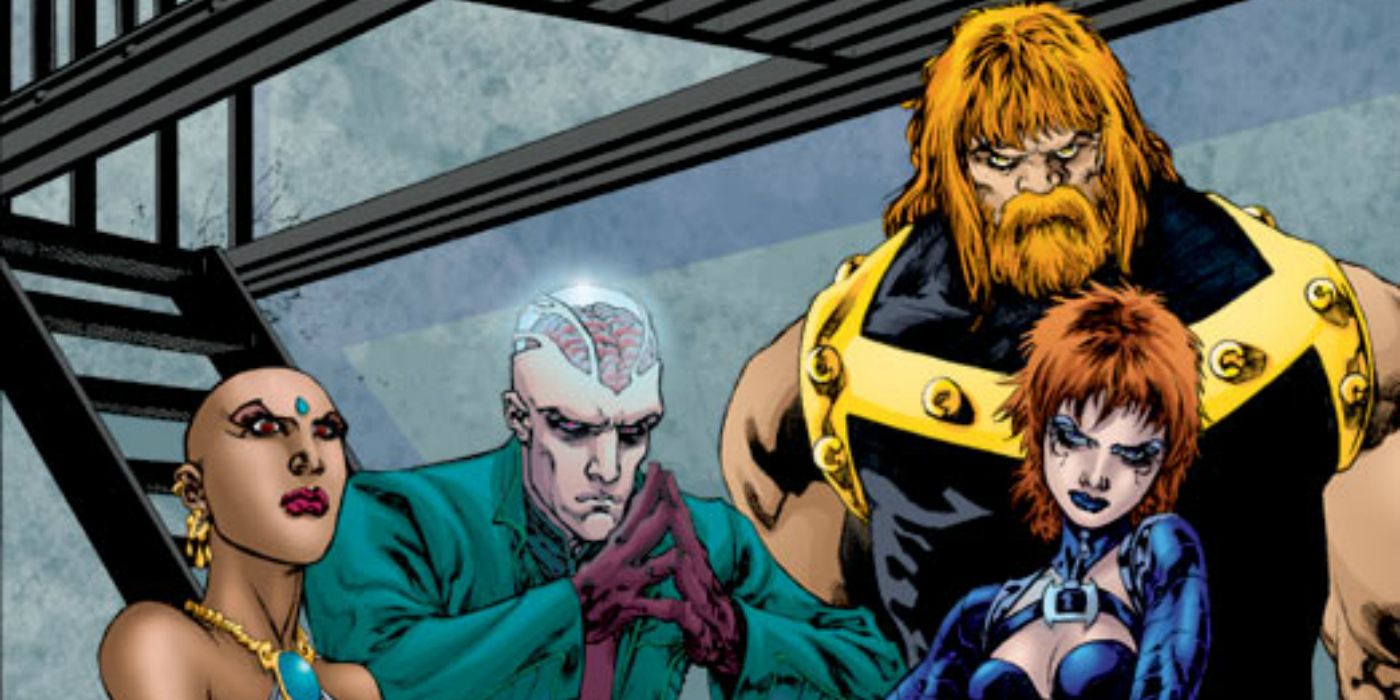 Another villainous group that has been slightly teased this season is the Fearsome Five. Even though Doctor Light (Michael Mosley) was killed by Deathstroke, we have already seen another FF member this season with Shimmer (Hanneke Talbot.) While this season having Slade being the only big bad, the Fearsome Five should still be a group to bring in later. Characters like Jinx, Mammoth, Psimon, Neutron, and Gizmo would be compelling to see in terms of how this show would tackle them.
This entry was posted by Screen Rant on October 12, 2019 at 3:10 am, and is filed under TV News. Follow any responses to this post through RSS 2.0. You can skip to the end and leave a response. Pinging is currently not allowed.