WWE 2019 Draft Kicks Off, Bray Wyatt & Sasha Banks Switch Brands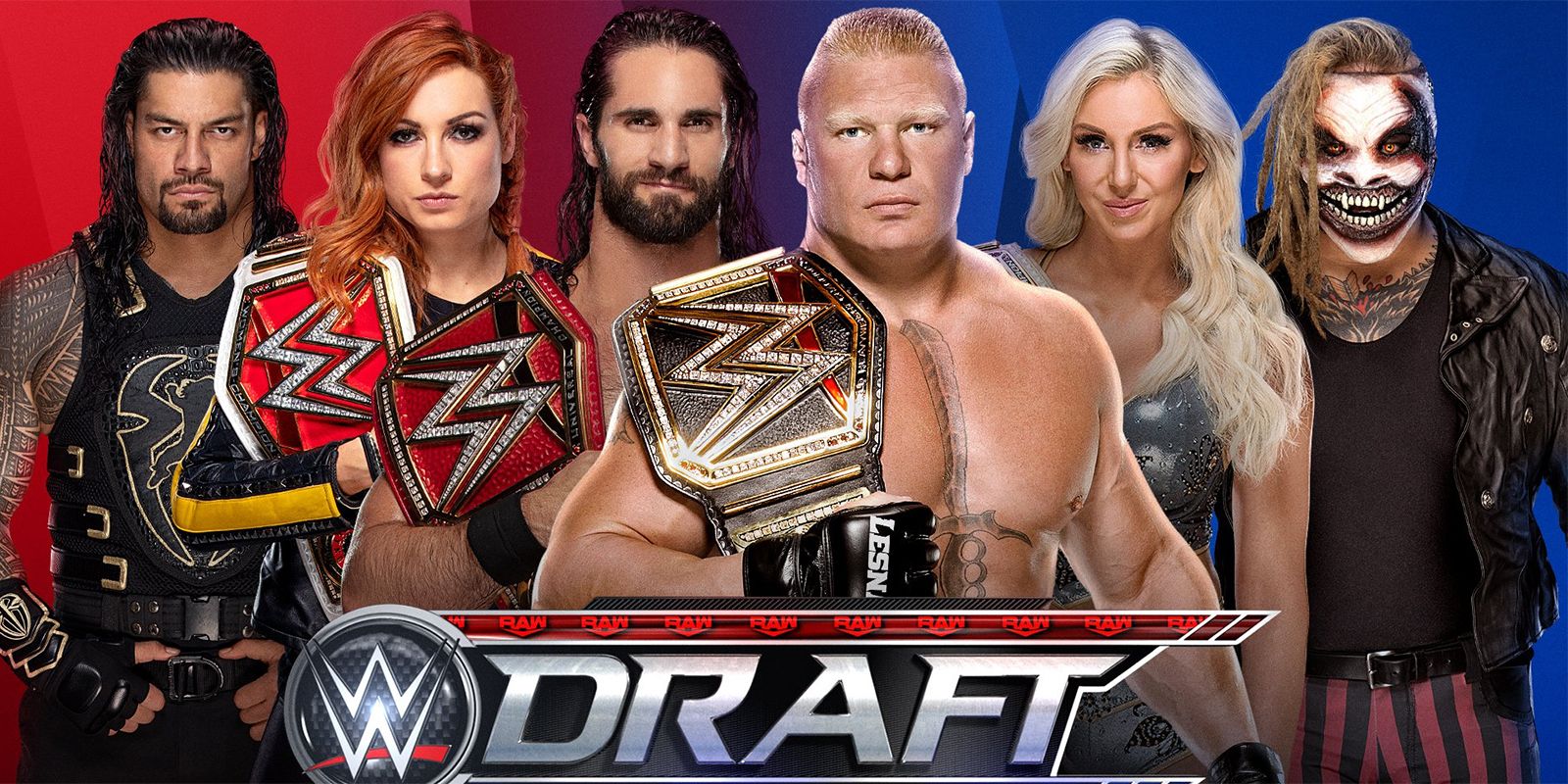 The WWE Draft began on Friday's episode of Smackdown and will conclude on Raw, this coming Monday. A long-standing tradition in WWE, which has occasionally been referred to as the Superstar Shakeup, WWE's version of the draft involves superstars moving between the company's two top brands. Wrestlers that perform on Raw are eligible to be moved to Smackdown and vice versa. The tradition hasn't always been followed, and the competition between the two brand isn't always enforced. But, given Smackdown's high-profile arrival to Fox, and how Raw airs on a different network, the draft was brought back as a way to further differentiate WWE's programs.
While it would be easy to dismiss WWE's draft as a superficial shift, it has led to significant change. At its best, it offers each show a distinct identity and an exclusive pool of talent to work with. Some of WWE's most consistently entertaining stretches has occurred when the results of a draft are strictly adhered to. In 2016, when WWE reintroduced a split between their shows after abandoning the concept for several years, the decision led to positive reactions from fans. It also led to the emergence of Smackdown as the better show, in the eyes of many, given that it allowed for favorites like AJ Styles, Dean Ambrose, and The Miz to be showcased in storylines which unfolded over weeks and months. In 2018, the blue brand saw a similar resurgence. It led to Becky Lynch and Kofi Kingston rising to the main event, as well as Daniel Bryan's unexpectant and triumphant return to the ring.
Related: Seth Rollins & Bray Wyatt Hell in a Cell Match Ends in DQ, WWE Fans Revolt
In the first round of the draft, following an opening match between Roman Reigns and Seth Rollins, Becky Lynch was selected as the first overall pick to remain on Monday nights. Reigns was the first pick for Smackdown. Other notable moves, which are recapped in full below, include Sasha Banks and Bray Wyatt moving to Smackdown and Kevin Owens returning to Raw. But WWE already spoiled the results of the draft well before Friday's episode.
As reported by Fightful, WWE had revealed the names of the superstars eligible to be drafted on their website. The list was not organized alphabetically, and it quickly became clear to viewers that the draft selection, unfolding live, would simply follow the order of the WWE.com list which was posted a day in advance. Late in Friday's episode, the draft picks deviated slightly from the list. Still, by that point, the show was almost over.
Since then, the list has been edited and the names have been reorganized alphabetically. The two-night event will conclude on Monday's edition of Raw, with cameos from Colin Jost and Michael Che, among others, so there is a chance for some shocking changes. But thanks to WWE's very visible mistake, fans already have a reference point for what the second half of the draft might end up looking like.
More: Randy Orton Challenges The Rock for WrestleMania, Rock Responds
Source: WWE, Fightful
This entry was posted by Screen Rant on October 12, 2019 at 7:10 am, and is filed under TV News. Follow any responses to this post through RSS 2.0. You can skip to the end and leave a response. Pinging is currently not allowed.