Jurassic World 3 Is Bringing Back Another Two Characters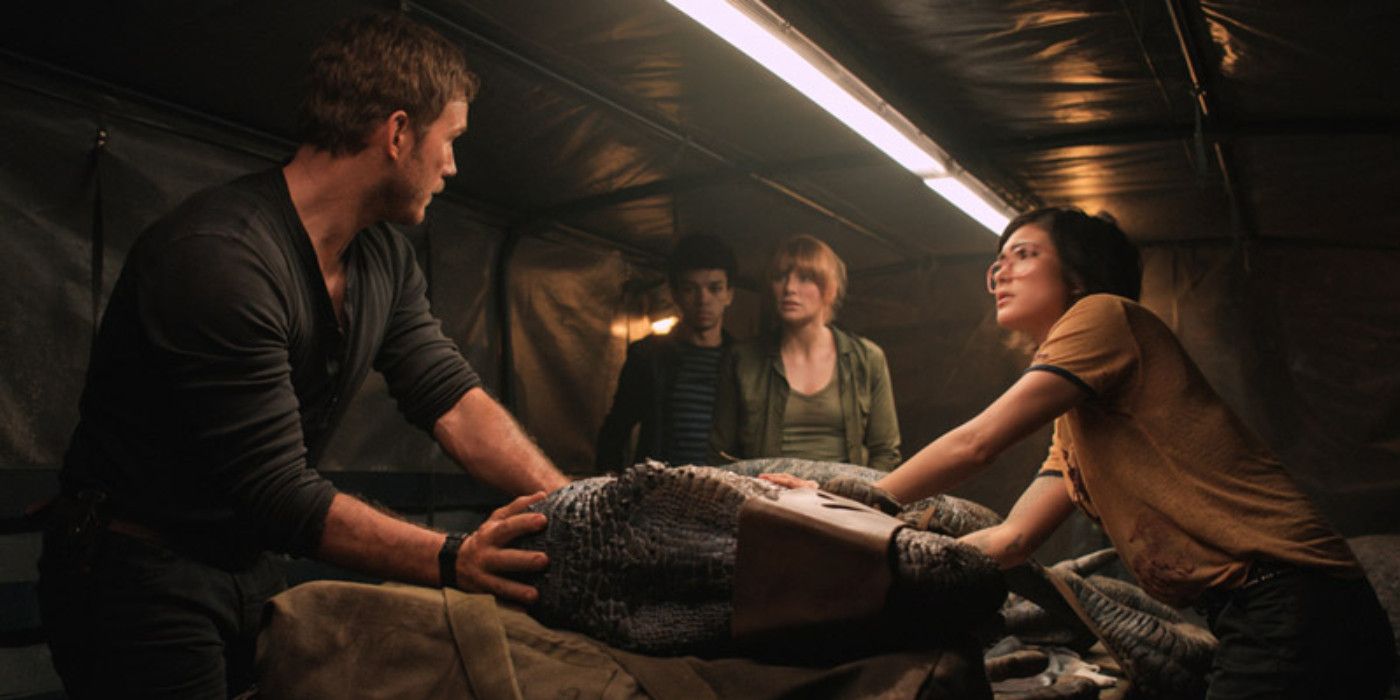 Universal's Jurassic World 3 will see the return of two more stars from previous installments, with Justice Smith and Daniella Pineda signing on. The dino-themed adventure franchise kicked off with 1993's Jurassic Park, directed by Steven Spielberg and based on the novel of the same name by Michael Crichton. A huge hit critically and commercially, Jurassic Park would go on to spawn a host of less well-received sequels centered on alternate characters from the beloved original. The saga was later rebooted/continued by Colin Trevorrow with Jurassic World. Though it failed to match the level of acclaim enjoyed by Jurassic Park, it nonetheless was met with praise and a healthy box office - most notably for its somewhat self-referential tone and commitment to nostalgia.
Having starred Chris Pratt and Bryce Dallas Howard, a sequel titled Jurassic World: Fallen Kingdom followed in 2015. Directed now by J. A. Bayona, Fallen Kingdom followed Owen Grady (Pratt) and Claire Dearing (Howard) as they returned to the twice doomed park. Now part of the Dinosaur Protection Group, the pair attempted to rescue the surviving dinosaurs before the island was destroyed by a volcanic eruption. Jurassic World: Fallen Kingdom received mixed reviews - with some praising it for some surprisingly dark visuals and others criticizing the predictability of the story and lamenting whether the franchise had run its course. Ever the stalwart, however, Fallen Kingdom earned over a billion dollars at the box office and Jurassic World 3 was rapidly greenlit. Trevorrow was later confirmed to be returning to the director's chair.
Related: Jurassic World 3 Theory: InGen Will Create Sabertooth Tigers Next
The film will see both Pratt and Howard return to their previously established roles. According to Collider, they won't be the only members of the Dinosaur Protection Group to make a return. Pineda has also signed on for Jurassic World 3. Pineda played Zia Rodriguez in Fallen Kingdom, a former marine-turned-paleoveterinarian. Likewise, Smith will also return - reprising his role of Franklin Webb, who originally served as an IT support for the Jurassic World park before becoming the systems analyst and resident hacker for the conservation group.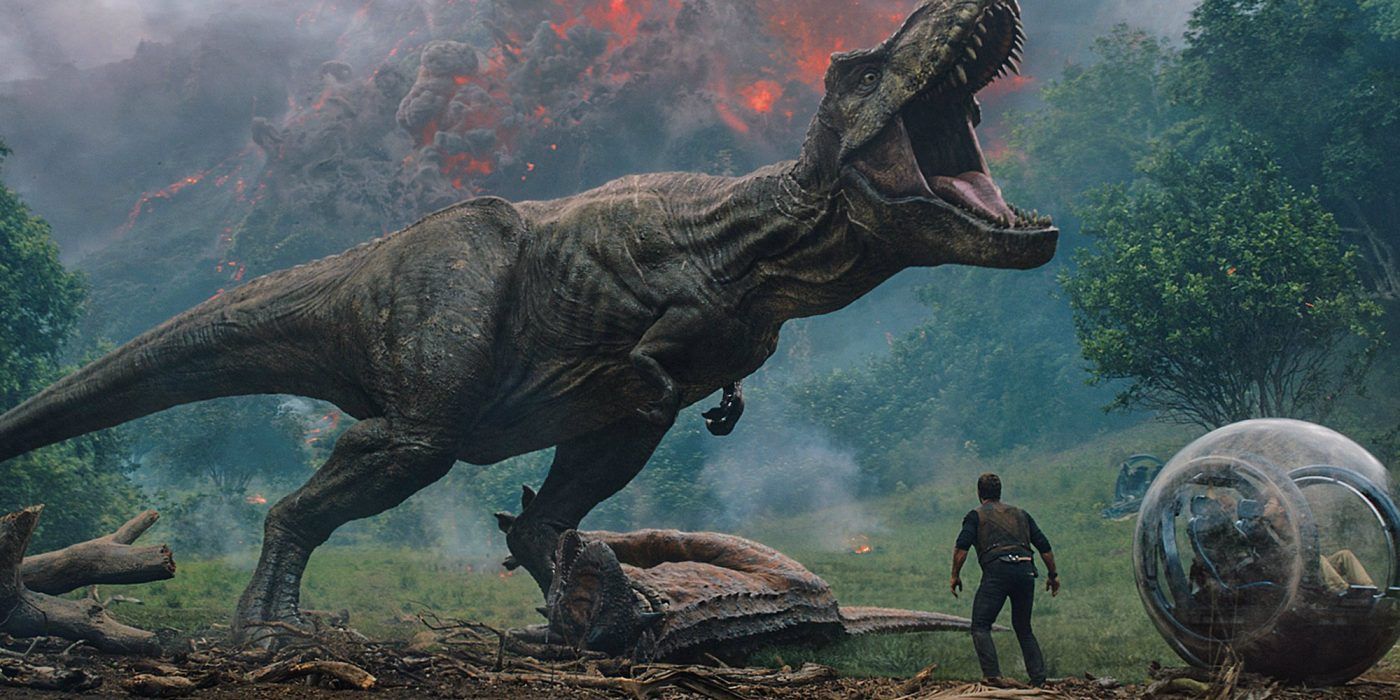 They won't be alone in returning with legacy characters from the original trilogy also poised to return. Laura Dern and Sam Neill will reprise their Jurassic Park roles as Dr. Ellie Sattler and Dr. Alan Grant, respectively. The characters were last seen in 2001's Jurassic Park 3. Another original hero, Ian Malcolm, played by Jeff Goldblum, has also signed on. Goldblum was last seen in Jurassic World: Fallen Kingdom. The return of Ian Malcolm was heavily teased in the trailers but was ultimately little more than a cameo in the finished film. As such, fans were immensely disappointed. Dern, Neill, and Goldblum's roles in Jurassic World 3, however, are said to be much more prominent.
Both Smith and Pineda have emerged as stars in their own right in recent years. Smith recently served as the human lead in the well-received Detective Pikachu film. Whereas Pineda followed up her Fallen Kingdom turn by landing a role in the Netflix adaptation of Cowboy Bebop. Though Cowboy BeBop has been delayed due to John Cho's injury, the series remains highly anticipated. As such, the return of Smith and Pineda will garner its own share of joy from fans. And while excitement for future installments had become fairly muted, things were somewhat changed on that front - with the release of the Jurassic World short called "Battle at Big Rock," which followed up on the cliffhangers of Jurassic World: Fallen Kingdom and served to renew interest in Jurassic World 3's release.
More: Jurassic World 3: Everything We Know About It So Far
Source: Collider
This entry was posted by Screen Rant on November 8, 2019 at 9:11 am, and is filed under TV News. Follow any responses to this post through RSS 2.0. You can skip to the end and leave a response. Pinging is currently not allowed.