Upgrade Your Entertainment Center With These 6 Amazon Picks
As 4K media becomes the norm, our entertainment centers of old feel more and more dated. Long gone are the days of DVDs. So if you're feeling that itch to upgrade, now is a perfect time. Amazon has pre-Black Friday deals on a variety of 4K TVs and entertainment accessories.
The heavy hitter of this set is the illustrious Sony Bravia 55-inch OLED 4K Smart TV. We know that's a lot of words, so let's break it down. This 55-inch TV is in the Bravia series, Sony's top-line TVs. OLED is the best of the best when it comes to 4K, providing organic pixels that bring the blackest of blacks and the most vibrant of colors. The price point of this TV is perfect for those wanting to revamp their entertainment centers with style.
Similar in size, the Samsung 55-inch QLED 4K Q60 Series TV is a small step down but a big contender for best quality. QLED is not OLED, but it is one of the best types of TVs out there. With a wide array of colors and hues to work with, this Samsung TV will wow you.
RELATED: The 10 Best Routers For Streaming 4K Movies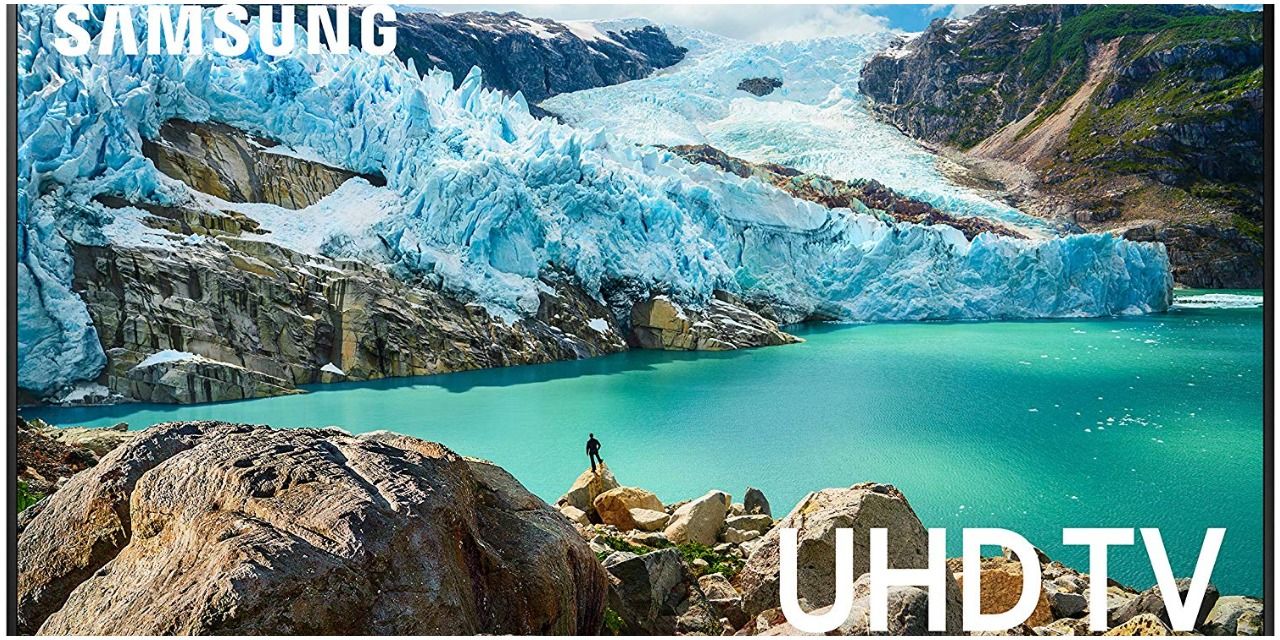 For those hoping to upgrade to a 4K smart tv without breaking the bank, Amazon has you covered. Samsung's 50-Inch 4K UHD 7 Series Ultra HD Smart TV is the perfect entry point into 4K with a remarkable $347.99 price tag. That's cheaper than some 1080p TVs! Samsung made the smart business decision to provide multiple tiers of 4K televisions - but make no mistake - this TV is still 4K UHD and a beauty to look at.
Don't forget, these 4K TVs are unable to watch 4K Blu-rays unless you get a 4K Blu-ray player! Think of it as the same set up as how normal Blu-ray was. You could get a nice 1080p TV, but without a Blu-ray player, you can't take full advantage of your pretty new TV! The Sony UBP-X700 4K Ultra HD Blu-ray Player is a smart grab, with the ability to upscale your 1080p Blu-rays to 4K! And if you're into BIG sound, these soundbars are a definite fit. Our top two choices are the TCL Alto 7+ 2.1 and the Sony HT-S350 2.1CH Soundbar. Both are steals at less than $150.
As always, these prices are not guaranteed to last past midnight tonight EST. Forget the past of entertainment, 4K is an affordable future! Don't forget to stop by tomorrow for more deals on merch tailored for you.
NEXT: Black Friday Comes Early Thanks To Best Buy
We hope you like the items we recommend! Screen Rant has affiliate partnerships, so we receive a share of the revenue from your purchase. This won't affect the price you pay and helps us offer the best product recommendations.
This entry was posted by Screen Rant on November 8, 2019 at 9:11 am, and is filed under TV News. Follow any responses to this post through RSS 2.0. You can skip to the end and leave a response. Pinging is currently not allowed.