Togo Trailer: Willem Dafoe Stars in Disney+ Dog Sled Movie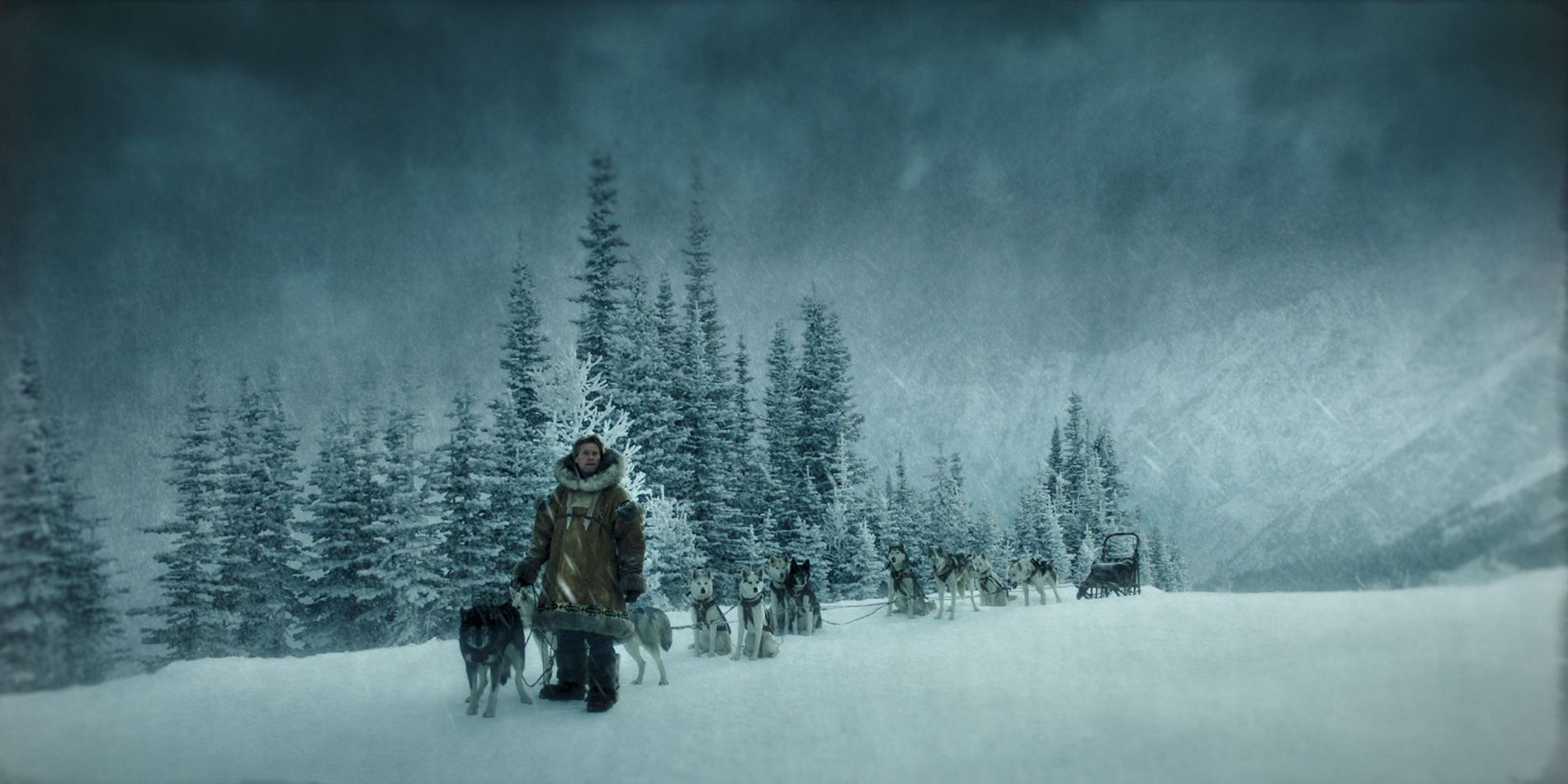 Willem Dafoe and his loyal sled dog race to save an Alaskan town from an epidemic in the trailer for the true story-based Disney+ drama, Togo. With Disney's streaming service now up and running, the company is keeping busy churning out fresh content in the form of exclusive movies and TV shows. They've already unveiled a pair of original films in the forms of the live-action Lady and the Tramp and the Anna Kendrick Christmas comedy Noelle. Up next, the studio will release a fact-based feature in the form of Togo.
Written by Tom Flynn (Gifted), Togo is based on the 1925 serum run to Nome aka. the Great Race of Mercy, a real-life event that previously inspired the 1995 animated movie Balto. Dafoe stars in the film as Leonhard Seppala, a champion dogsled trainer from Nome, Alaska who discovers an unexpected companion in Togo, an undersized and mischievous Siberian husky with the determination and grit to lead his dogsled team. When a deadly epidemic strikes Nome, it falls to Leonhard and the aging Togo to risk death and make the run to retrieve the cure, 600 miles away.
Related: Disney Theatrical Movies We Think Could Move to Disney+
An official trailer and poster for Togo are now online, ahead of the movie's streaming launch later this month on December 20. You can check them out in the space below.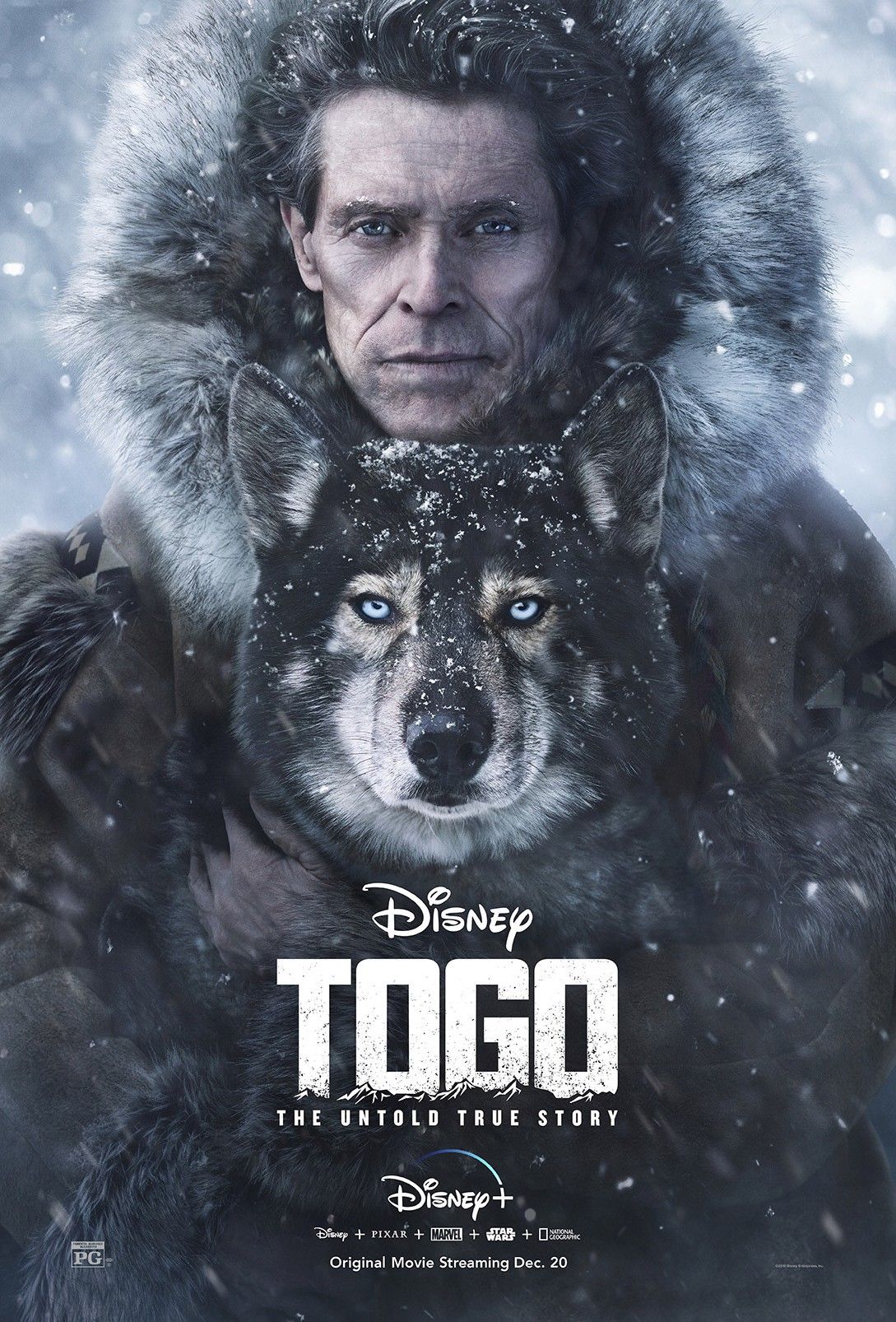 The thing that stands out about the Togo trailer is just how cinematic the footage looks. Togo was directed by cinematographer-turned director Ericson Core (Invincible, Point Break 2015), and it clearly benefited from having his eye for striking visuals. Where Lady and the Tramp and Noelle were criticized for resembling glorified Disney Channel movies, Togo feels like a sweeping adventure, from its gorgeous winter landscape shots (it was filmed in Canada) to the action scenes featured here (in particularly, a treacherous race across a rapidly cracking frozen body of water). Combine that with what seems like an inspiring high-stakes tale about a man and his sled dog and an unsurprisingly compelling performance from Dafoe, and Togo has the makings of much more than simply more content for the Disney+ machine.
Togo begins streaming the same day Star Wars: The Rise of Skywalker arrives in U.S. theaters, but that shouldn't actually be a problem for the former. The movie would've been in danger of falling under the radar had it released in theaters, but has a much better shot at finding a sizable audience on Disney's streaming platform. Films like Togo aren't really been made for the big screen nowadays anyway (with rare exceptions, like next year's The Call of the Wild), so it's nice to know they still have a place they can call home thanks to the rise of streaming services. Hopefully, Togo will live up to its trailer and give families something poignant and enjoyable to watch at home over the winter holidays.
NEXT: Best Animated Movies on Disney+
Source: Disney
This entry was posted by Screen Rant on December 4, 2019 at 7:12 am, and is filed under TV News. Follow any responses to this post through RSS 2.0. You can skip to the end and leave a response. Pinging is currently not allowed.