Marvel's Avengers Game Delayed Until September 4, 2020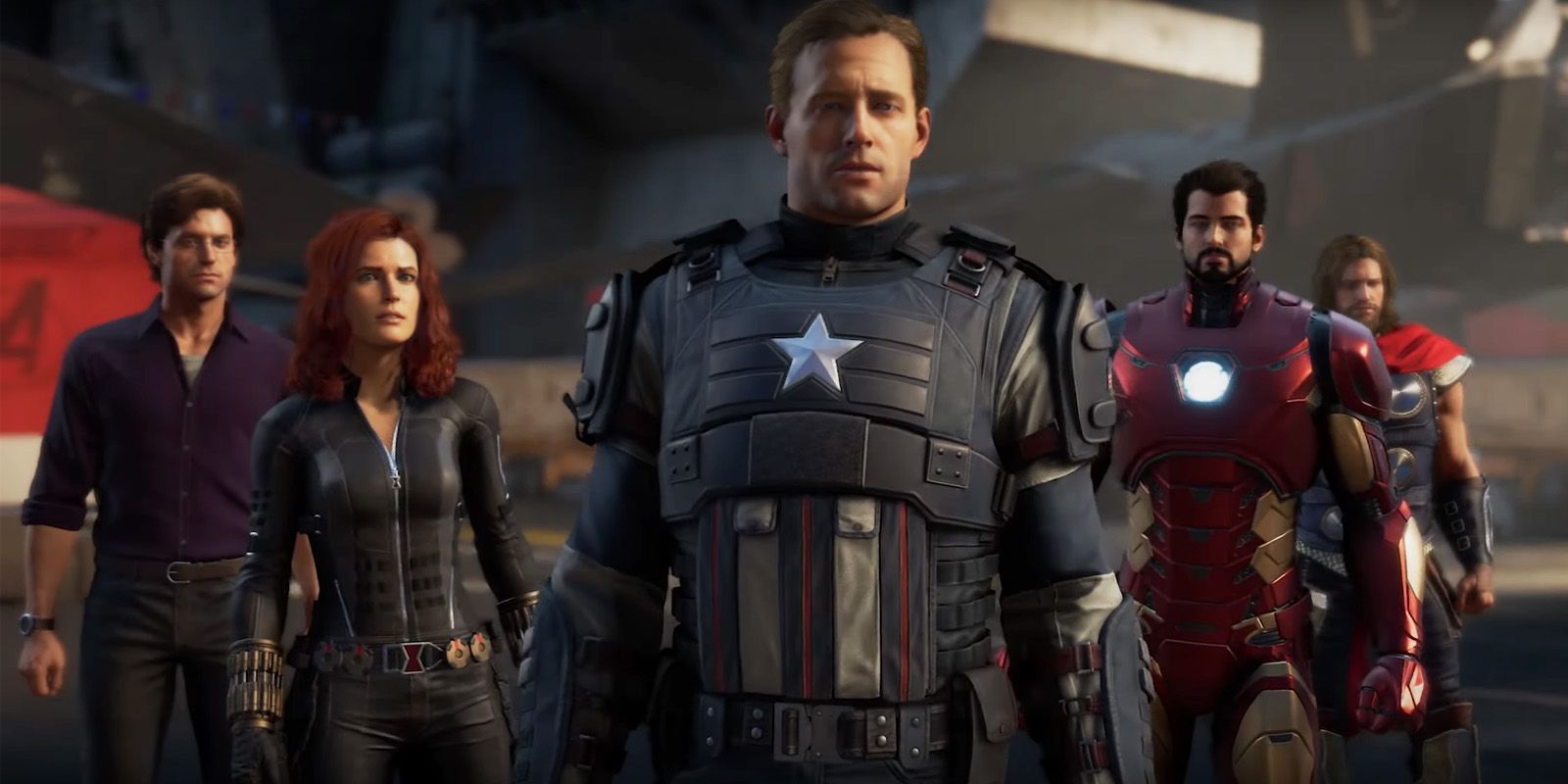 The heavily-anticipated Marvel's Avengers game is getting delayed until September 4, 2020, a significant delay that will see the title release nearly four months after its targeted launch date. Marvel's Avengers game was first unveiled as the collaborative effort between Crystal Dynamics, Square Enix, and Marvel, a game that will blend RPG elements of character building with action-packed, comic-inspired combat that will play to the strengths of each Avenger.
In fact, one of the biggest draws to the game thus far is that it's essentially a reboot on the popular representation of Avengers, with some of Marvel's Avengers game's character designs receiving high praise from fans - while others, like Thor, required some significant re-working before consumers became comfortable with them. The game showcased a lengthy gameplay demo as part of its summer trade show rounds and has managed to entice plenty with its demonstrations of character-focused environmental design. Levels featuring The Hulk, for instance, offer the superhero a lot of movement options and debris, while the Black Widow fight that was featured in earlier demonstrations helps players really get a feel for the character's agility and assassin-inspired offense.
Related: Square Enix's Avengers Needs to Start a Marvel Games Universe
With only months away from the game's original release date, however, Crystal Dynamics took to Twitter today to announce that Marvel's Avengers game would be delayed for close to four months. The studio has pushed back its original May 15, 2020 release back to September 4, 2020, giving the development team a significant amount of breathing room to hammer out details and ensure the game quality meets the standards of both its creators and fans worldwide who want it to be great. The Twitter post also featured a message from the co-heads of studio at Crystal Dynamics, Scot Amos and Ron Rosenberg, who stated that the time will be used to focus on "fine tuning and polishing the game to the high standards our fans expect and deserve...we're confident it will be worth the wait."
For Square Enix, this marks the second high profile game the developer and publisher has had delayed in one day. Final Fantasy 7 Remake also announced a delay earlier this morning, though that development extension will only last just over a month. Fans responding to both delays have been near-universally positive about them, however, with consumers more interested in getting a game they will enjoy once development is done rather than one that meets previous launch goals while sacrificing quality.
While the Marvel's Avengers game delay is another blow to Square Enix, it's also a remarkable testament to the company's desire to produce quality games. Fan response has also been encouraging, suggesting that, as the video game industry grows older and those within it better understand what causes developmental delays, it will be less problematic for companies to take the time they need to produce the games they want to. If two AAA titles in one day can delay their release and be met with positivity, then there's no reason to rush development.
Next: Black Widow is Superhuman in Marvel's Avengers Game
Marvel's Avengers game will now release on September 4, 2020, for PC, PlayStation 4, Xbox One, and Google Stadia.
Source: PlayAvengers/Twitter
This entry was posted by Screen Rant on January 14, 2020 at 7:01 am, and is filed under TV News. Follow any responses to this post through RSS 2.0. You can skip to the end and leave a response. Pinging is currently not allowed.