10 CGI Characters You Never Knew Were Voiced By Famous Actors
In the last few decades, as technology has improved, we have moved into a new generation of CGI. VFX artists can now make animals look completely real without ever having an animal on set. The future is now with movie-making and it is insane.
RELATED: 10 Of The Most Expensive Movies With CGI Effects
While they can make a CGI model with just computers, they still need a voice to carry out the dialogue. Sometimes, when the audience sees an animal or monster on screen, they have trouble pinpointing the voice actor because it doesn't match with what they are seeing. Here are 10 CGI characters you never knew were voiced by famous actors.
10

Simon- Matthew Gray Gubler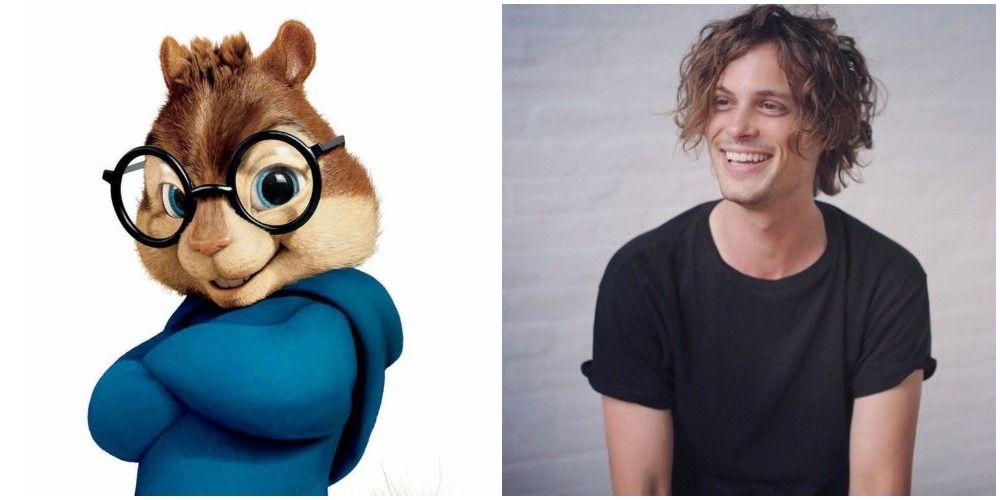 The first person on this list is Matthew Gray Gubler who is not only an actor, but also a model, author, director, and painter. He is most known for the role in TV show Criminal Minds where he plays Dr. Spencer Reid and the movie 500 Days of Summer playing Paul.
Some fans of Matthew might be surprised that he was the voice behind the smartest brother of the chipmunk-trio, Simon, for all four of the live action Alvin and the Chipmunks movies. Matthew Gray Gubler obviously likes playing the smart character in a lot of his roles.
9

Steppenwolf- Ciarán Hinds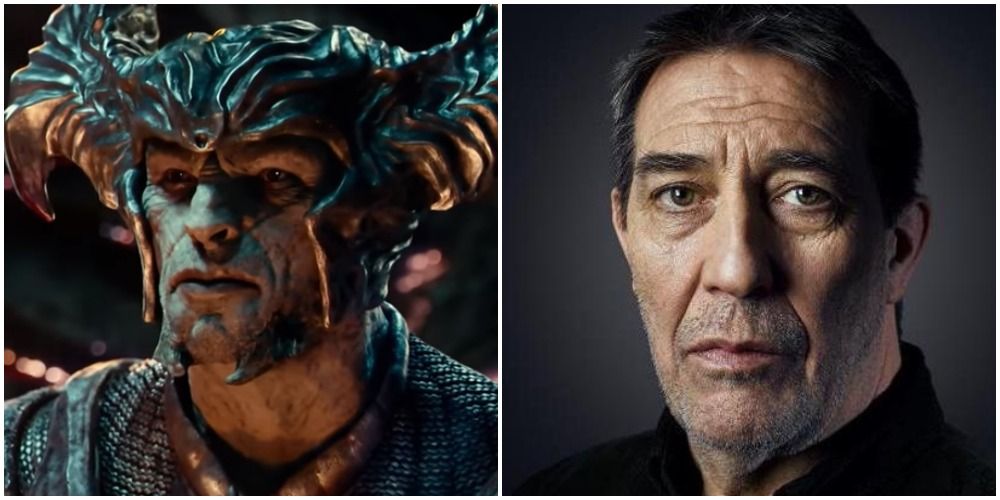 The next actor on the list is Ciarán Hinds. He is an Irish actor who has played Mance Rayder in Game of Thrones, Richard Firmin in Phantom of the Opera, and Grand Pabbie in Frozen and Frozen II. Ciarán Hinds is no stranger to voice acting work as there is a lot on his resume.
While watching Justice League in 2017, the audience was probably more focused on things other than CGI characters' voice actors. That said, Hinds acted and was the voice and motion capture performer behind Steppenwolf. To be fair, Steppenwolf was not the main villain of the Justice League movie, but the performance was still excellent.
8

Groot- Vin Diesel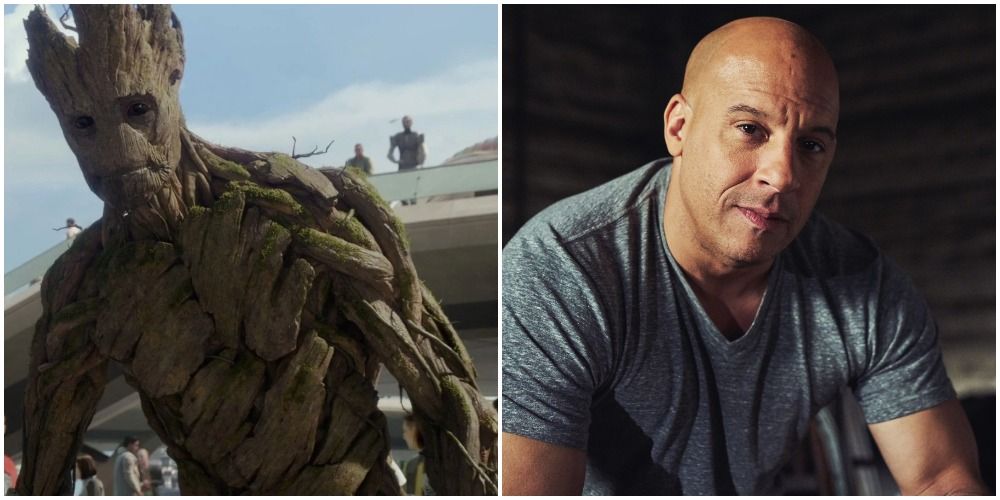 Another person on the list that is familiar with voice acting is Vin Diesel. Vin Diesel's first big movie was Saving Private Ryan and his first voice acting gig was the Iron Giant as the Iron Giant himself. And of course, the thing everyone knows him from, is the Fast and Furious series.
RELATED: 10 Things In MCU Movies You Didn't Know Were CGI
Vin Diesel entered the Marvel Cinematic Universe playing the loving sentient tree man himself Groot. From there, he has been baby and teenage Groot throughout the movies. Who would of thought that the cutest little tree in the galaxy would be played by one of the most manly men in Hollywood?
7

Garfield- Bill Murray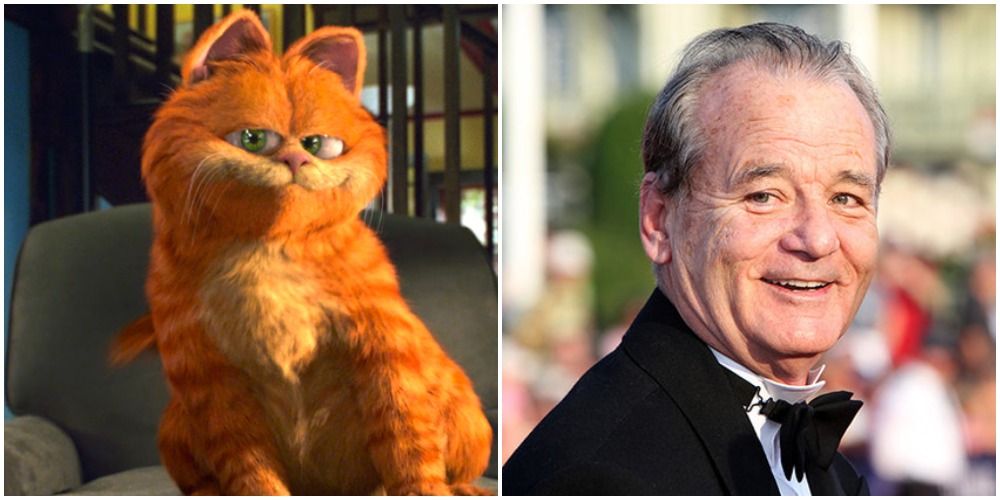 The lazy orange lasagna-loving cat is next on this list. Bill Murray, who is known for playing Dr. Peter Venkman in Ghostbusters, Phil Conners in Groundhog Day, and for playing himself in more than one movie, acted as Garfield's voice.
Yes, Bill Murray is the cat's voice in this live action adaptation of the Sunday paper's comic strip. Fun fact: when Bill Murray signed on for the movie, he did not read the whole script because he saw it was written by Joel Coen. When he was in the studio recording lines for the movie, it was finally revealed to him it was not written by that Joel Coen.
6

Kibosh- James Earl Jones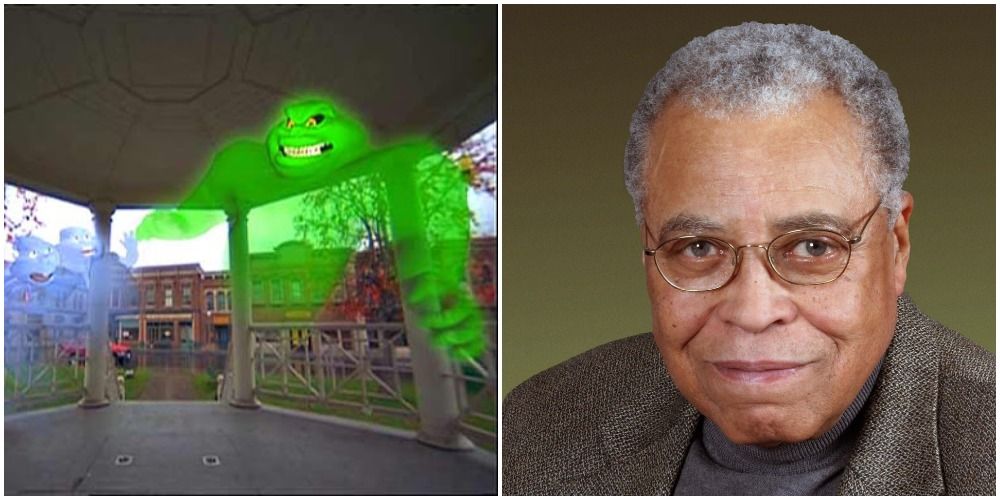 James Earl Jones' voice is probably most recognizable as one of the most evil villains of all time, Darth Vader. This man is a Legend in the movie industry with not only being the voice of Mufasa in the Lion King, but also for his role in Field of Dreams.
This movie is definitely a throwback. Casper: A Spirited Beginning came out in 1997 with James Earl Jones playing Kibosh, Godfather of Ghouls. He is mean, manipulative towards ghosts, and is always going after poor Casper.
5

Juggernaut- Ryan Reynolds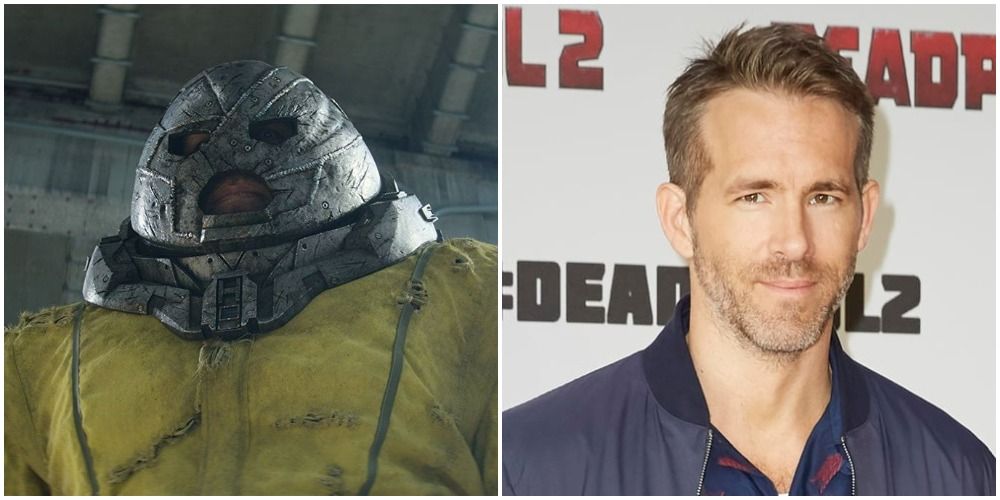 Ryan Reynolds brought a comic book character to life on screen that not many people thought could work. Deadpool did a lot to change the comic movie industry. Most famously, it did good in theaters while also retaining its R rating.
RELATED: 10 Times CGI Was Amazingly Used On Characters, Other Than Gemini Man
Ryan Reynolds not only played Deadpool, but also Juggernaut in Deadpool 2. The funny thing is that nobody, not even the cast of the movie, knew that Ryan Reynolds was doing Juggernaut's voice. Deadpool 2 was a movie packed full of surprises that was fun for the audience to pick out in the theaters.
4

Korg- Taika Waititi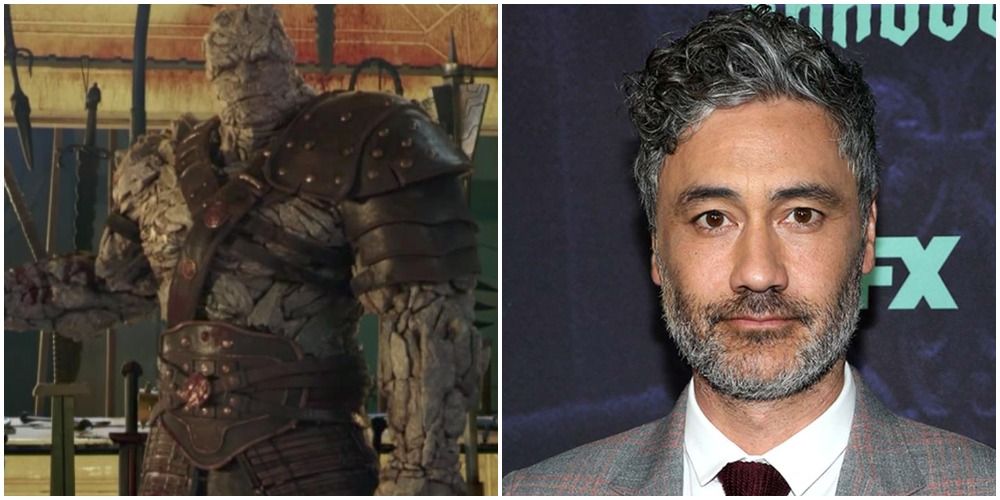 Not only was Taika Waititi the Director of Thor: Ragnarok, but he was also the voice for Korg, who would later show up for a small roll in Avengers: Endgame. Before he became a well known director and screenwriter, he was an actor.
He has also been in the film What We Do In The Shadows in which he played Viago. He went on to direct, write, produce, and reprise his role in the tv seires What We Do In The Shadows. In 2019, Taika Waititi went on to write, direct, produce, and play Adolf Hitler in the award winning movie Jojo Rabbit. With an IMDb list like his, it's clear his work will always be original and refreshing.
3

Maz- Lupita Nyong'o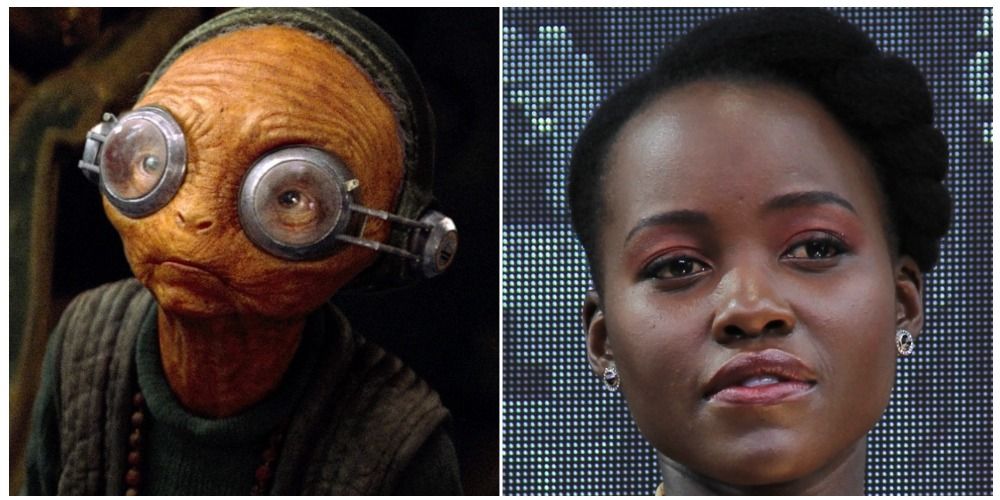 The award winning actress Lupita Nyong'o is the next person on this list. Her breakthrough film was 12 Years A Slave in which she played Patsey. After that, she went on to play Nakia in Black Panther and Adelaide Wilson in Us. She also is no stranger to playing CGI characters, as she she played Raksha in the 2016 live-action Jungle Book.
Surprisingly enough, behind the voice of a former smuggler and pirate, Maz Kanata, is Lupita Nyong'o. She also did the motion capture for Maz in the movie. Fun Fact: while Maz was CGI in both The Force Awakens and The Last Jedi, she was replaced with an animation in The Rise of Skywalker
2

Aslan- Liam Neeson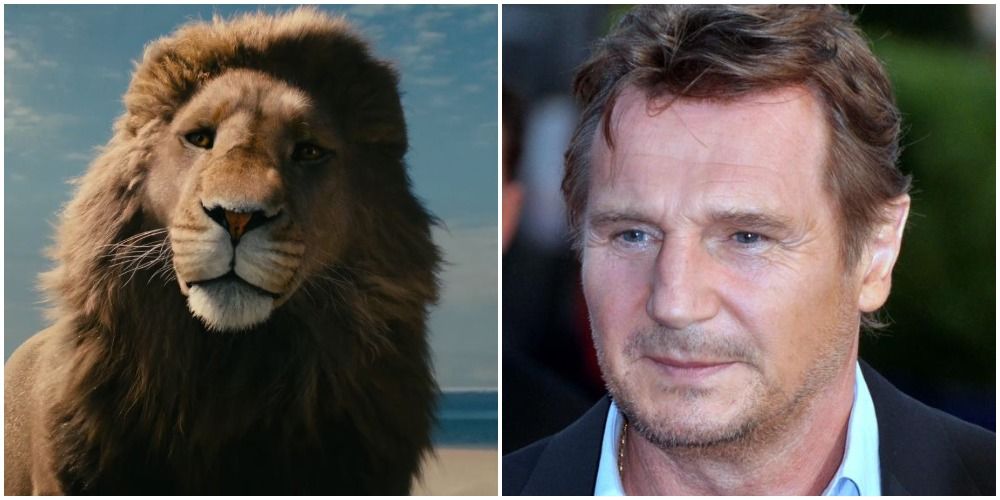 The most surprising role he has done though is being the voice of Aslan from the Narnia movies. Aslan is a talking Lion that helps the Pevensie kids in their journey through the wardrobe (And the other weird ways the kids get to Narnia).
1

Lady- Tessa Thompson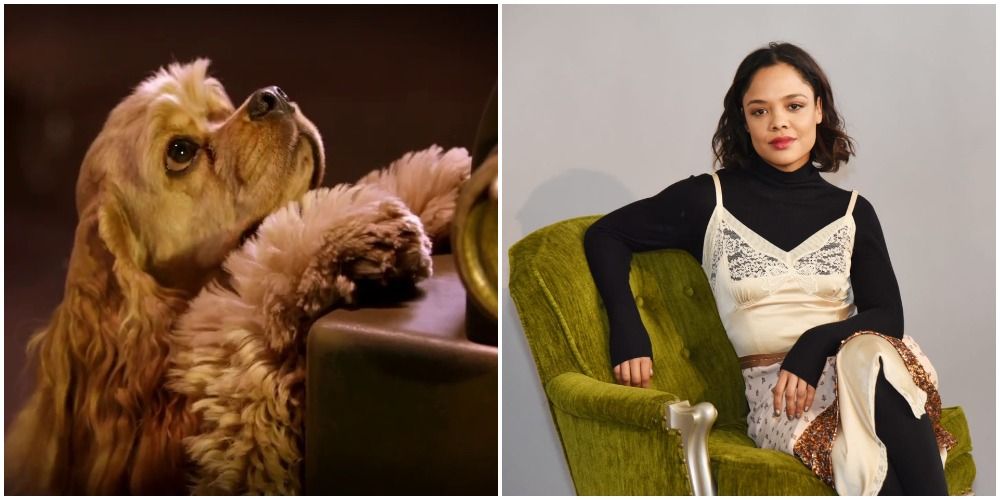 The last person on this list is Tessa Thompson. Tessa Thompson has played Bianca Taylor in the Creed movies, Valkyrie in Thor: Ragnarok and Avengers: Endgame, and most recently Agent M in Men in Black: International.
The Lady and the Tramp live action movie is the first live action Disney remake to not have a theatrical release and be among the first Disney+ originals on the app. Tessa Thompson plays the cute little Cocker-Spaniel Lady in the movie. When the first trailer was released in August 2019, it came out of left field for a lot of people. It was even more surprising to learn months after the release that Tessa Thompson was even in the movie, let alone as the main character.
NEXT: 10 Effects From Christopher Nolan Movies You Won't Believe Weren't CGI
This entry was posted by Screen Rant on February 14, 2020 at 11:02 am, and is filed under TV News. Follow any responses to this post through RSS 2.0. You can skip to the end and leave a response. Pinging is currently not allowed.