Final Fantasy 7 Remake's Opening Movie Released | Screen Rant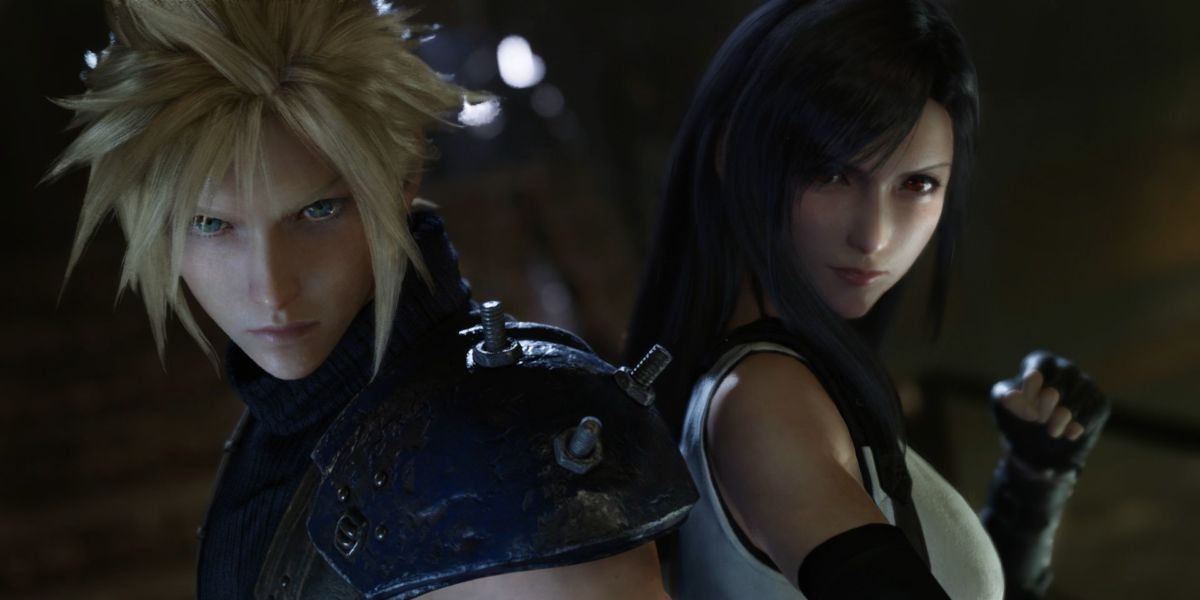 The opening cinematic for the hotly anticipated Final Fantasy 7 Remake has arrived, courtesy of Square Enix, and it's equal parts nostalgic and impressive for longtime fans of the franchise. This from-the-ground-up remake of the classic PlayStation title is one that fans have been waiting a very long time to see realized after the game was first announced during PlayStation's E3 2015 press conference. It may have taken almost five years since being announced, but the project is now in its final stages of development – seemingly ready to arrive as a timed PS4 exclusive on April 10, 2020.
Indeed, Square Enix has proceeded on towards the game's release with a 'full steam ahead' attitude, recently showing off a trailer that re-introduced Red 13 with his new and improved look. Fans have also been treated to a piece of art that recreated an iconic scene from the original Final Fantasy 7, so the trend of bombarding fans with something new to look at was bound to continue; cue the aforementioned opening cinematic for Final Fantasy 7 Remake.
Related: New Final Fantasy 7 Remake Summons Screenshots Show Off Adorable Creatures
The trailer was published on the official Final Fantasy YouTube page, where it showcases the familiar setting of Midgar and several of the main heroes that the game's story follows. In truth, the opening movie is a great showcase of how far technology has come since the original Final Fantasy 7 arrived on PS1 in 1997. Plus, it's hard not to be absolutely floored by Cloud Strife's appearance at the end of the cinematic.
While Final Fantasy 7 Remake will remain a PlayStation 4 exclusive at launch, fans on other consoles needn't worry too much – as the exclusivity period will officially expire on April 10, 2021. This presumably sets it up nicely to re-debut on next-gen consoles (like Microsoft's Xbox Series X) and places FF7R into a similar deal as Crash Bandicoot N-Sane Trilogy, which arrived on both Nintendo Switch and Xbox One roughly a year after its PS4 release.
Given that this is the first entry in a presumed trilogy of FF7 games, however, it's hard to say just how many more times Xbox and Nintendo players will be left waiting – and that's assuming Square can even port Final Fantasy 7 Remake to Switch. For now, though, fans are understandably focused on getting their hands on the PS4 version of the game in just over a month's time and it's hard to blame them.
Next: Final Fantasy 7 Remake Cast: Who Voices the Main Characters
Final Fantasy 7 Remake arrives for PlayStation 4 on April 10, 2020.
Source: YouTube - Square Enix
This entry was posted by Screen Rant on February 14, 2020 at 9:02 am, and is filed under TV News. Follow any responses to this post through RSS 2.0. You can skip to the end and leave a response. Pinging is currently not allowed.