Half-Life: Alyx Launch Date Revealed | Screen Rant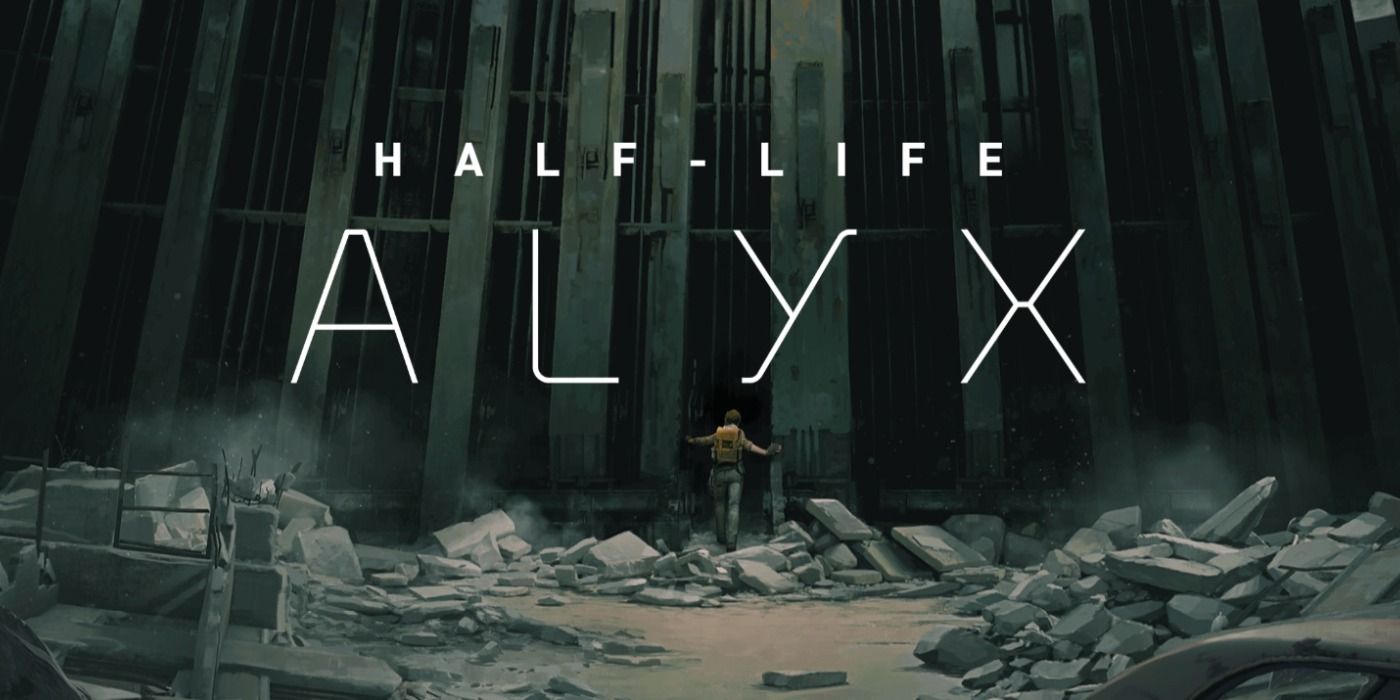 The release date for Half-Life: Alyx has been revealed and it's coming soon, as it will be released this March. Valve announced Half-Life: Alyx back in November, where it was revealed that it would be a VR game starring Alyx Vance from Half-Life 2. 
Valve is promoting Half-Life: Alyx as a landmark VR experience, which is something that has been desperately needed to help promote the medium. It has been confirmed that Half-Life: Alyx will be as long as Half-Life 2 and that it will be set between the events of the first two games, as Alyx has to save her father from the clutches of the Combine.
Related: Half-Life Games Go Free to Play on Steam Through March
We now know the official release date for Half-Life: Alyx. The official Valve Twitter page has announced that the game will be released on March 23, 2020. This means that it will be released in close proximity to Animal Crossing: New Horizons and Doom Eternal, which are both set to be released on March 20.
Half-Life: Alyx has had a lot of luck in terms of other games being delayed. March 2020 was shaping up to be a killer month for releases, but games like Final Fantasy VII Remake, Vampire: The Masquerade - Bloodlines 2, and Cyberpunk 2077 were all delayed, which has left Half-Life: Alyx with a lot less competition during its release window. As it stands, its main competition is a game filled with cuddly animals on the Nintendo Switch and another first-person shooter that will not be compatible with full VR at launch.
Valve recently announced that Half-Life: Alyx is finished, so the chances of it succumbing to a last-minute delay seem slim. Virtual reality gaming was once touted as being the future of the industry, but the expensive cost of the hardware and the differing reactions to the technology have meant that it has had a slow start at the marketplace. VR gaming has needed a killer hit to get people to sit up and take notice, and Valve has the capabilities to make a game that can do just that. The Half-Life series has laid dormant for over a decade and Valve has never seemed interested in reviving it, but the push for a landmark VR has been strong enough to bring the company back to the series that made them famous in the first place.
Next: Valve's Index VR Headset Sold Out After Half-Life: Alyx Announcement (In Some Regions)
Half-Life: Alyx will be released for Steam VR on March 23, 2020.
Source: Valve/Twitter
This entry was posted by Screen Rant on February 14, 2020 at 9:02 am, and is filed under TV News. Follow any responses to this post through RSS 2.0. You can skip to the end and leave a response. Pinging is currently not allowed.