Maggie Q's 10 Best Movies According To Rotten Tomatoes
Although Maggie Q found tremendous success on the small screen as the titular femme-fatale Nikita, the gorgeous Hawaiian-born actress hasn't been so lucky on the big screen. Here's hoping all that changes with the release of Blumhouse's Fantasy Island this Valentine's Day!
RELATED: 10 Best Blumhouse Horror Movies (According To IMDB)
After all, only three of Q's movies rated on Rotten Tomatoes currently rank as 50% fresh or better. At least two movies she's been in received a 0% rotten rating. Not good. But let's not dwell on the negativity so much, and instead celebrate the unique qualities Maggie brings to the movies. Here is Maggie Q's 10 Best Movies According to Rotten Tomatoes!
10

The Crash (17%)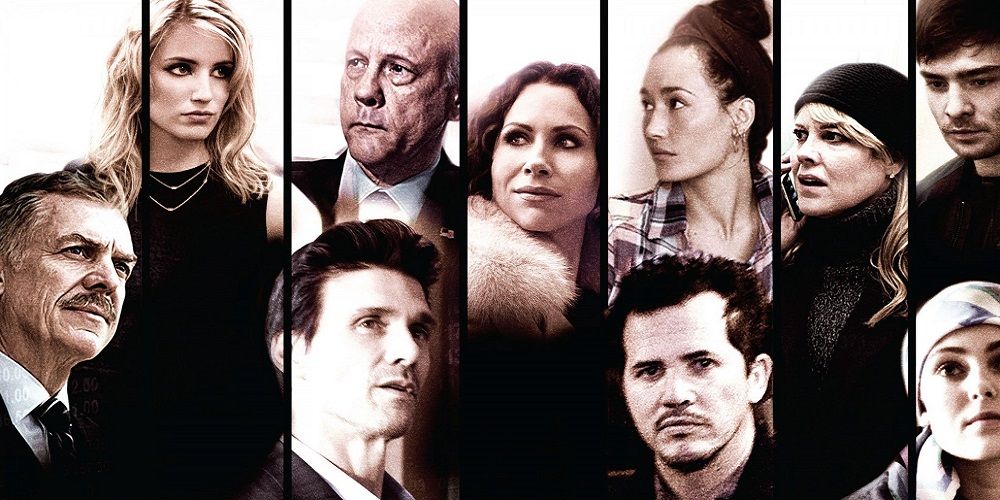 Aram Rapaport's futuristic hacker movie The Crash failed to strike a chord with fans and critics alike, tallying a paltry 17% approval rating from Rotten Tomatoes. Sadly, it still makes the top 10 in Q's checkered filmography.
The film imagines a scenario where the U.S. stock market is in danger of being compromised by ruthless hackers. To combat such, the government enlists a white-collar criminal to conduct a fraud stock market to present to the public in case the real one becomes hacked. Q is down the pecking order as Nurse Hilary in a very small role.
9

Balls Of Fury (21%)
Of all her roles, one could argue Q most closely played a version of herself in the oft-panned sports comedy Balls of Fury. Insert a joke of your own below!
First off, Q's character in the film is named Maggie. Secondly, Maggie oozes raw sex appeal as the ultra-competitive ping-pong trainer who helps the disgraced Randy Daytona (Dan Fogleman) return to prominence. Even still, critics weren't too fond of a broad unfunny comedy reliant on testicular puns to sell tickets. Can you blame them?
8

Insurgent (28%)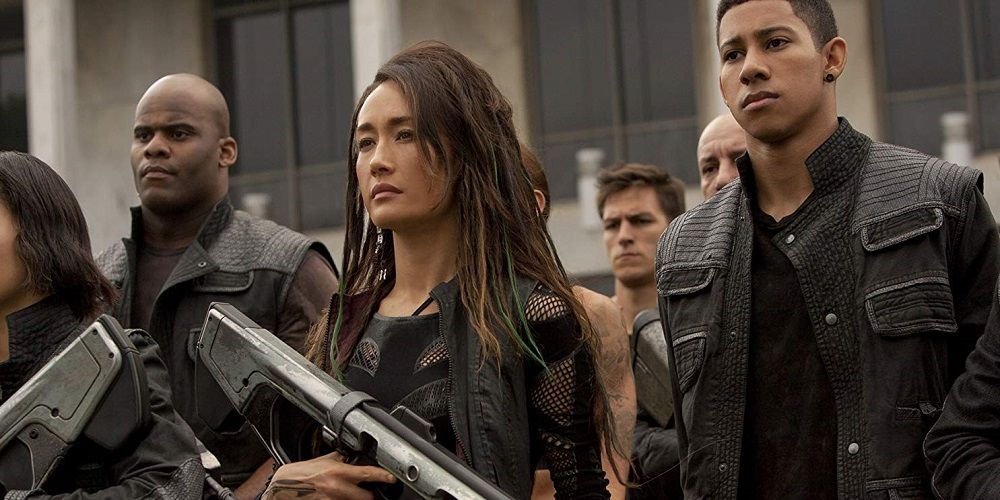 Mathematically speaking, Insurgent is exactly half as good as its series predecessor, Divergent. Hey, you can't argue with numbers!
RELATED: 10  Divergent Stars Who Became A-Listers (& 7 Who Flopped)
Q reprises her role as Tori in the middle leg of the trilogy, one that merely serves as a bridge between the opening and closing films. As a result, little happens when Tris and Four spend the majority of the movie evading Jeannine Matthews and the Erudite faction. Q's role is extended slightly, but not enough to increase the movie's rating.
7

Around The World In 80 Days (32%)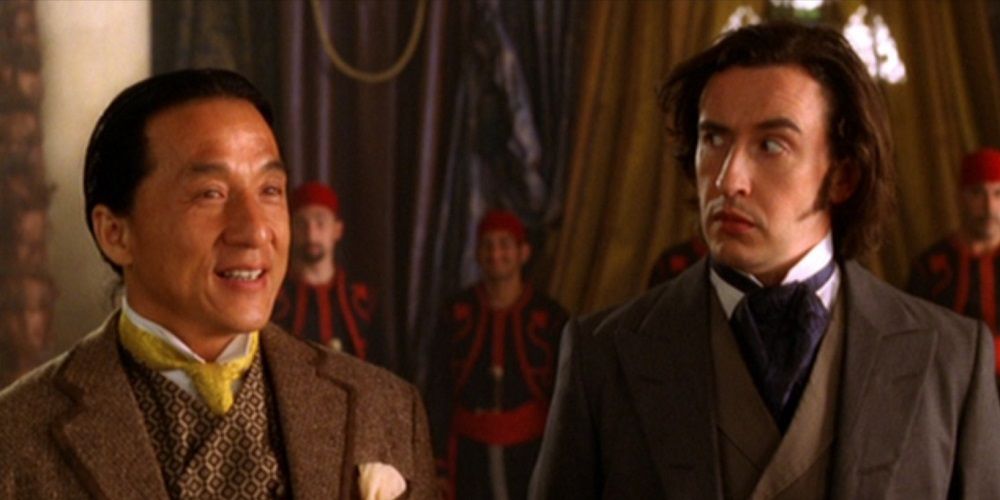 This just in: we now know the Q in Maggie Q stands for the name Quigley! We know this because, prior to taking the cool stage name of Maggie Q, the stunning actress was billed in Around the World in 80 Days as Maggie M. Quigley. Yes, we have detective skills around here!
In just her eighth feature film, Q was credited as Female Agent in the movie about a trio of bumbling adventurists attempting to circle the globe in 80 days. Jackie Chan, Steve Coogan, and Jim Broadbent star as the threesome in question, with Q appearing in little more than an extended cameo.
6

New York, I Love You (37%)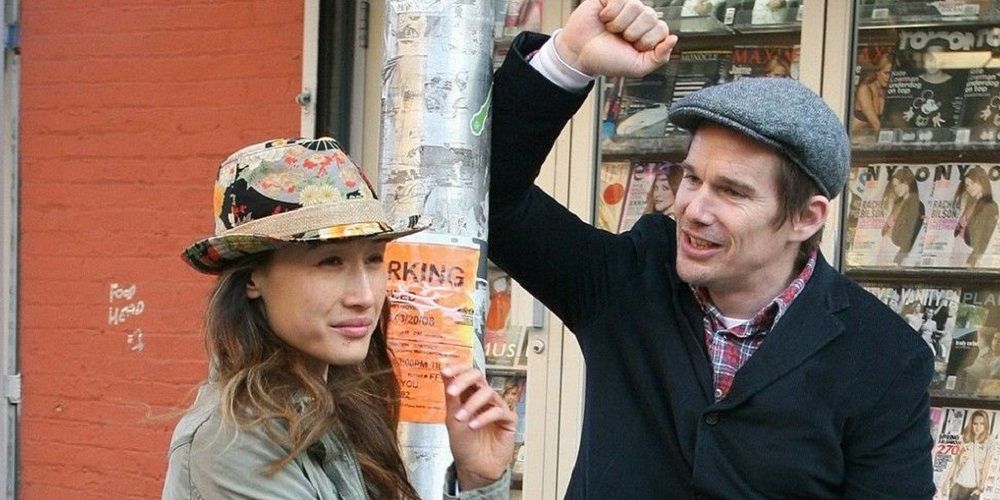 In the follow up to Paris, I Love You, the romantic anthology film New York, I Love You, Q plays a call girl in the chapter entitled Yvan Attal.
Named after its Israeli director, Q stars alongside the A-list likes of Ethan Hawke, Chris Cooper and Robin Wright in the short segment of the film. Q plays Janice Taylor, a high-priced prostitute making her way in NYC. The film didn't resonate as well as its predecessor did, leading to the demise of the I Love You series.
5

Operation: Endgame (40%)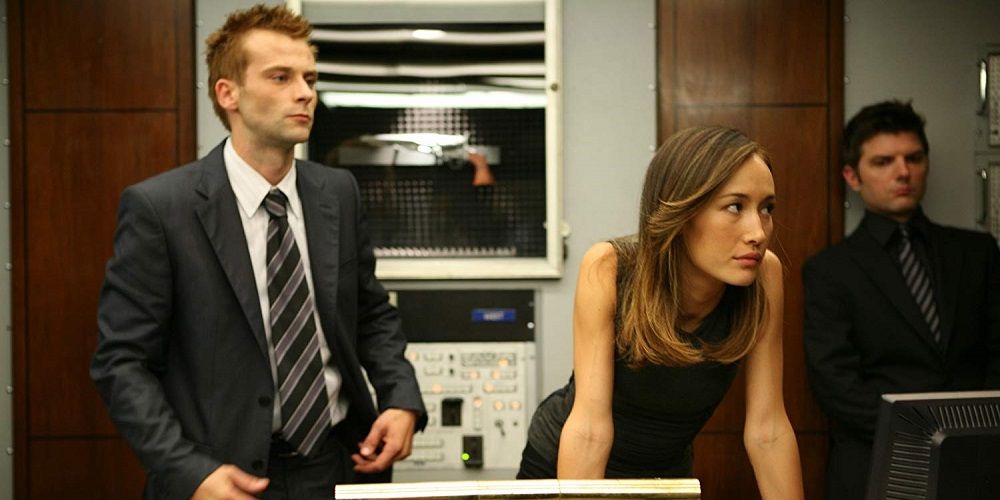 Originally titled Rogues Gallery, Operation: Endgame features a who's who of A-list comedians caught in a web of action-packed insanity. Naturally, Q plays the High Priestess presiding over the affair!
Starring Rob Corddry, Zach Galifianakis, Bob Odenkirk, Adam Scott and more, the cheeky action-satire follows several governmental spy factions who do battle with one another in a subterranean warehouse. The reason? One of the factional leaders has been assassinated.
4

Divergent (42%)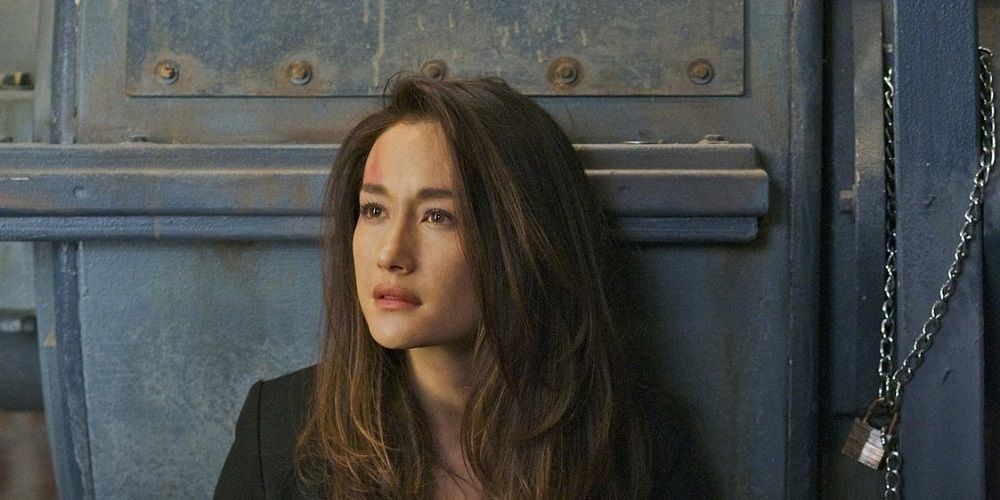 Although it has twice the critical rating of its successor, Divergent still couldn't crack 50% approval. And yet it's still among Q's top 5 movies.
RELATED: 5 Things The Hunger Games Did Better Than Divergent (& 5 Divergent Did Better)
The first leg of the trilogy sets the stage for Tris (Shailene Woodley), a "Divergent" personality without virtue. As a plot persists to destroy all Divergents, Tris must lead a band of counter-insurgents to regain power and remain alive. Q plays Tori, the fearless leader who tests Tris for the divergent gene.
3

Rush Hour 2 (52%)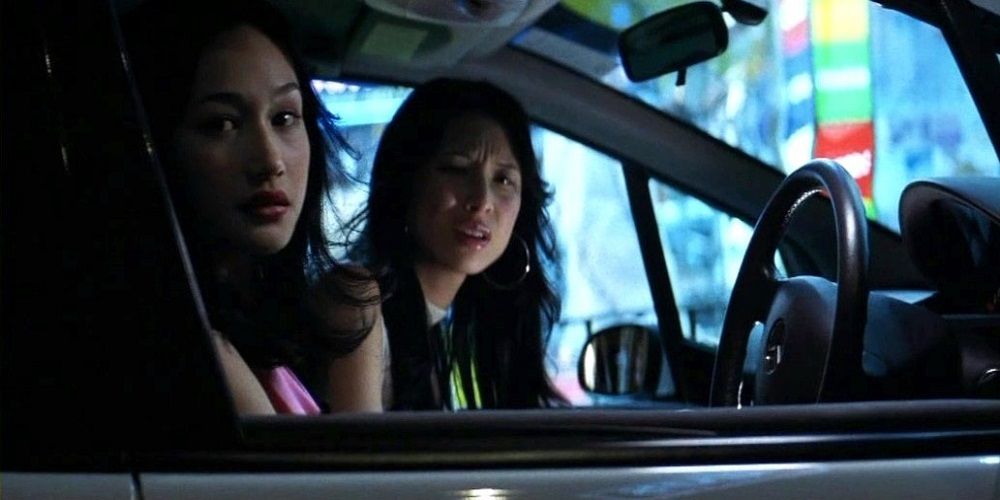 Despite earning the thankless role of "girl in car" in Rush Hour 2, the movie still ranks as the third-highest among Q's filmography, per RT.
The action-comedy reteams the odd couple, Jackie Chan and Chris Tucker, who find themselves involved in a money-laundering scheme following a trip to Hong Kong. Q merely appears in passing, but her face is too memorable to forget. Director Brett Ratner on the other hand? Long forgotten after a string of accusations for misconduct.
2

Mission: Impossible III (70%)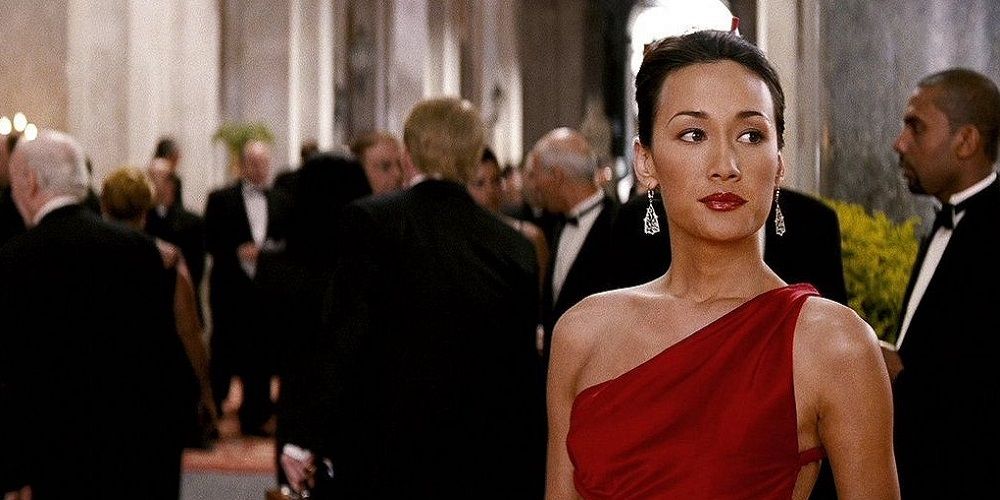 Q got to chop it up with Tom Cruise and director J.J. Abrams for the 2006 release of Mission: Impossible III, an action extravaganza that allowed her to show off her peak physicality!
This time out, super-agent Ethan Hunt is forced to clash with a harrowing arms dealer named Owen Davian (the late great Philip Seymour Hoffman). Q plays Zhen, a Chinese national who may or may not have vital intel for Hunt to work from. With the heat rising, Hunt must save his love, Julia (Michelle Monahan), from imminent danger.
1

Live Free Or Die Hard (82%)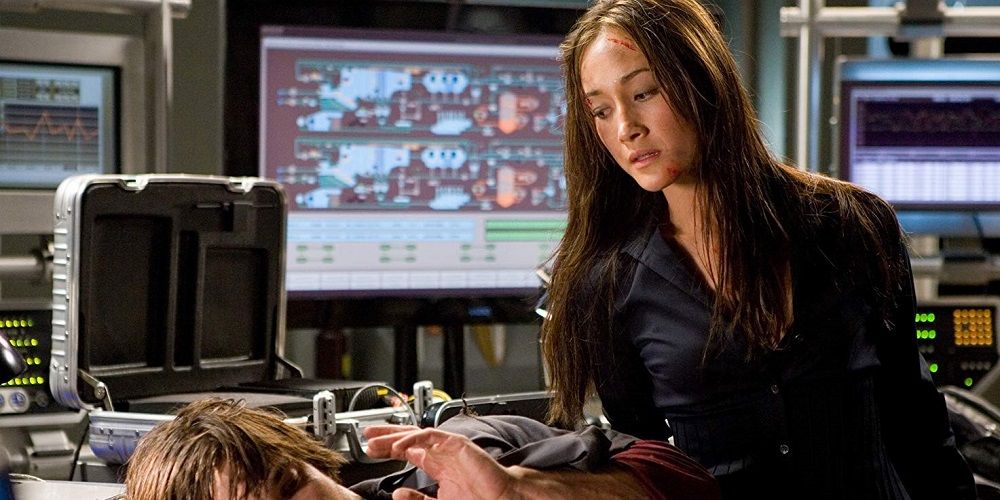 Head and shoulders above the rest of her work is Live Free or Die Hard, Q's top-rated movie according to RT. This just in: John McClane can even save actress' careers!
Well, almost. The fourth Die Hard picture concerns an international web of hackers who undermine the FBI computer system. McClane is recruited to find the culprit and bring them to justice before being shot to death by an unknown assailant. Q plays Mai Linh in the film, a perfect femme-fatale type that surely led to her role as Nikita.
This entry was posted by Screen Rant on February 14, 2020 at 11:02 am, and is filed under TV News. Follow any responses to this post through RSS 2.0. You can skip to the end and leave a response. Pinging is currently not allowed.