Stranger Things Season 4 Trailer Shows Game of Thrones Actor
The recently released teaser for Stranger Things season 4 featured a brief shot of Game of Thrones actor Tom Wlaschiha. Netflix surprised fans by dropping a teaser for the highly-anticipated fourth season of their hit series, that answered one of the biggest questions leftover at the end of the previous season: What happened to Chief Hopper?
David Harbour's Jim Hopper was last seen sacrificing his life to shut down the entrance to the Upside-Down. It seemed like the character was dead and gone, but the final moments of Stranger Things season 3 teased a creepy Russian prison, where an "American" was being held under the watchful eyes of some soldier-types. The mid-credits scene made it fairly obvious that Hooper had somehow transported from Hawkins, Indiana to Russia. Well, the teaser trailer revealed what many suspected, that Hooper was alive and now a prisoner of Russia.
Related: Stranger Things Season 1 Might Have A Clue That Hopper Survived
That's not the only reveal buried within the 50-second teaser, as keen-eyed viewers have noticed Game of Thrones actor Tom Wlaschiha at the 0:27 mark, which you can view on YouTube. Wlaschiha's appearance was confirmed by the shows writers' room official Twitter account, who welcomed the actor to the "Stranger Things family."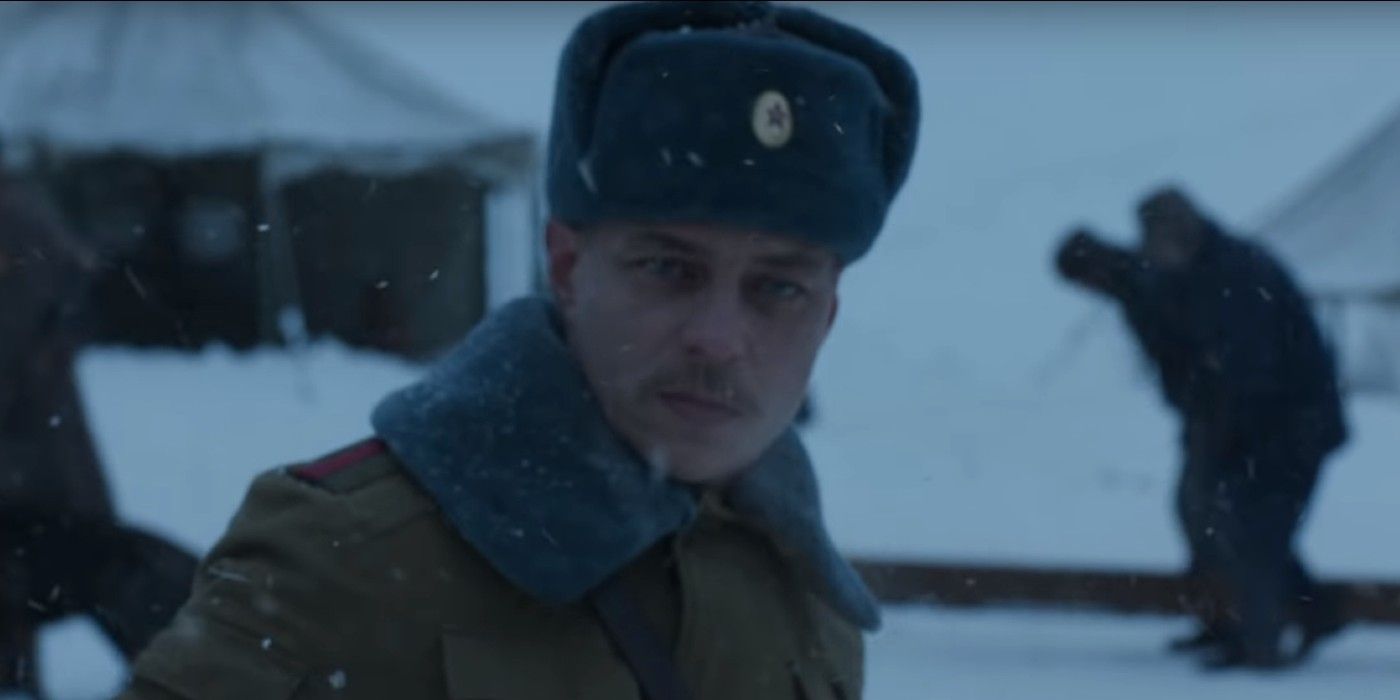 While not much else is known about Wlaschiha's role on the show - including everything from his character's name to how many episodes he appears in - his appearance in the teaser seems to indicate he's playing a Russian soldier, or maybe a prison guard. Wlaschiha is a German actor, best known for his role as Jaqen H'ghar on Game of Thrones, it's easy to imagine him affecting a German accent in Stranger Things. Jaqen was part of a group of religious assassins called The Faceless Men in GoT, so he's no stranger to playing tough characters.
Stranger Things was initially pitched as a 5-season anthology, however, plans quickly changed once the show became a cultural touchstone. The show's creators, The Duffer Brothers, decided to tell an ongoing story with the same characters, instead of replacing the cast from season to season. As the series has grown so has the cast, and now that the show's reached its fourth season it seems it's time for the Duffer Brothers to expand the setting far beyond the confines of Hawkins. Thus allowing new actors, like Wlaschiha, to join the fray.
More: Stranger Things Season 4 Should Make Hopper The Villain
Source: Netflix via YouTube, StrangerWriters via Twitter
This entry was posted by Screen Rant on February 14, 2020 at 10:02 am, and is filed under TV News. Follow any responses to this post through RSS 2.0. You can skip to the end and leave a response. Pinging is currently not allowed.