Super Mario Run: How to Unlock The Secret Characters & Levels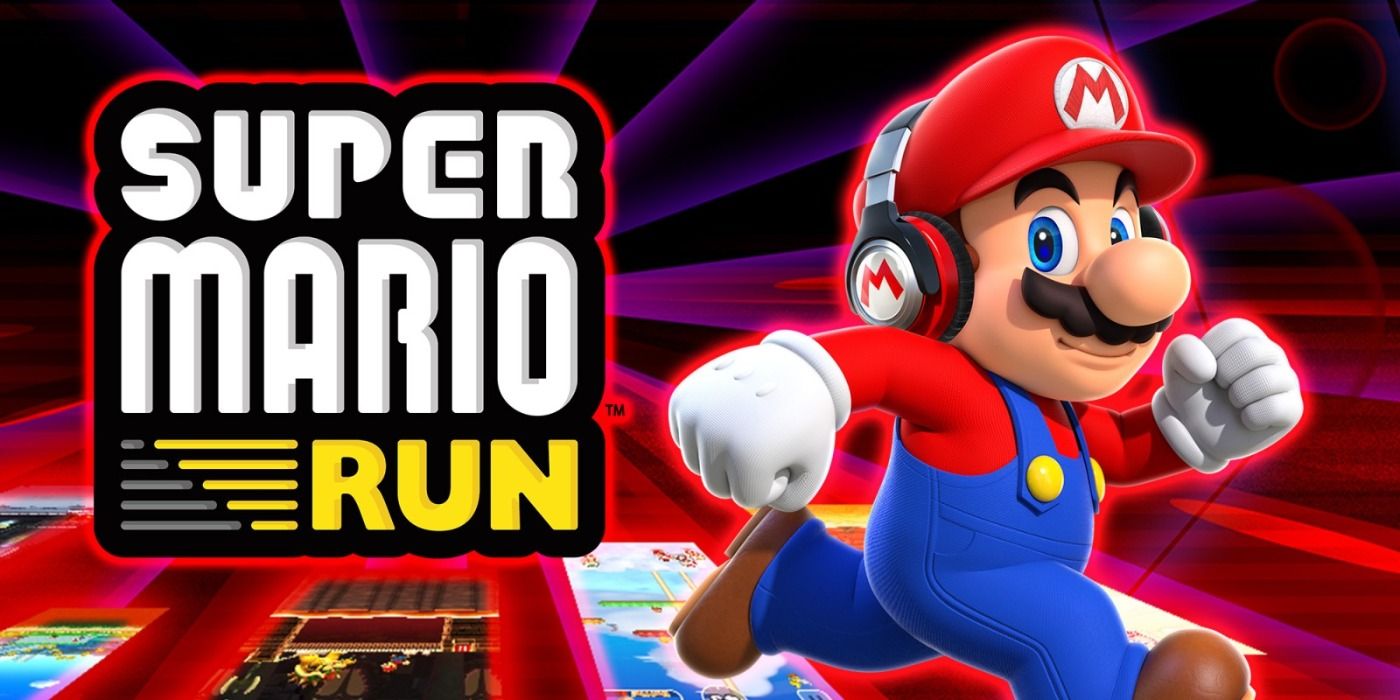 Nintendo has had a good run of mobile games, including Animal Crossing: Pocket Camp, Pokemon Go!, and most recently, Super Mario Run. The game has been wildly successful in the time it has been out, garnering somewhere around 200 million users having download the game. The popularity of the game outpaced Pokemon Go!, having reached 25 million downloads seven days faster than the Pokemon game.
Super Mario Run is mostly a paid game. Although it is free to download and parts of the game are free to play, there is a one time purchase of $9.99 to get the full Super Mario Run experience. However, compared to Pokemon Go!'s microtransactions for in-game equipment or Animal Crossing: Pocket Camp's monthly fee for additional animal help or storage space, Super Mario Run only has the one-time payment for access to the complete game. And a lot of the hidden items in the game's levels make the purchase worthwhile.
Related: Super Mario Sunshine Recreated Within Super Mario 64
This game provides players with the option of finding secret levels and unlocking characters throughout the gameplay. It is the perfect opportunity for players to try out different characters with different skills. This experimenting gives players a better chance at collecting coins and moving on to new levels at a faster rate. This quality alone makes the game worth the purchase because it provides a wide variety of ways to play the game.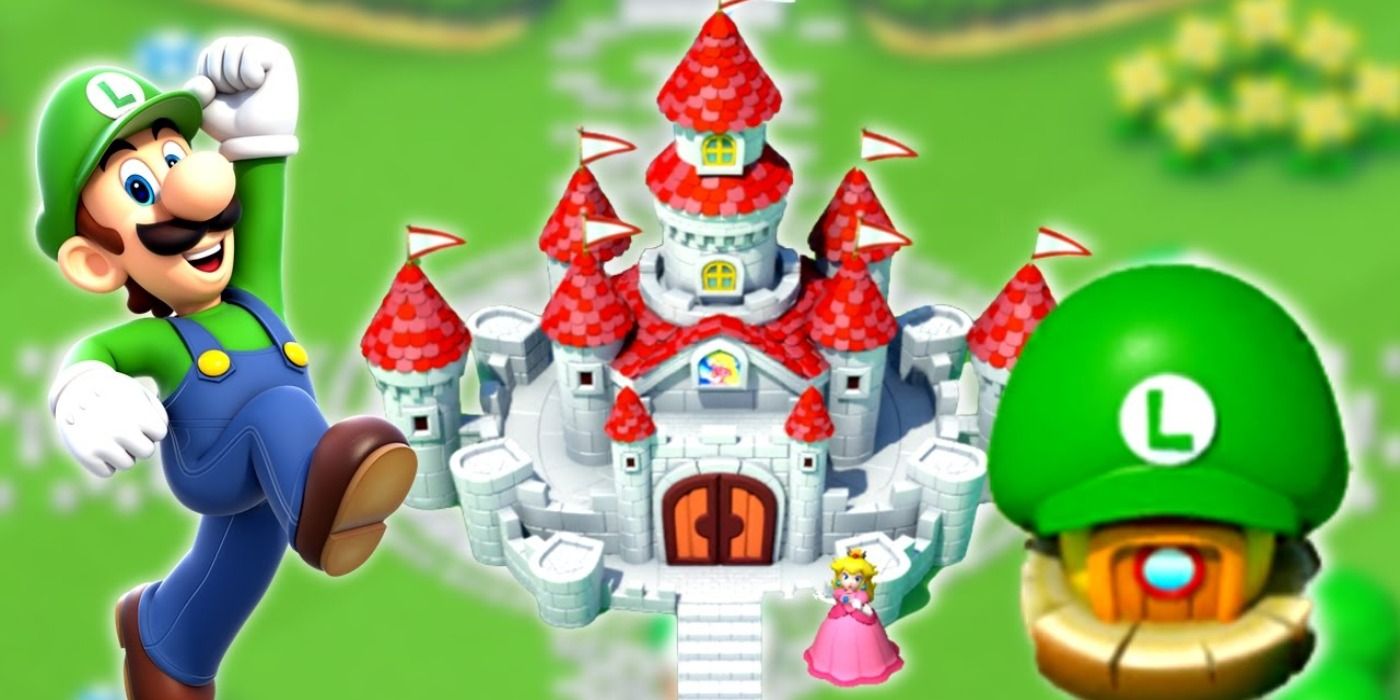 The unlockable playable characters can be obtained in different ways. Some of the characters are extremely simple to get while others may be a little more tricky. To unlock the whole roster of characters, details, and guide to finding and unlocking every character in Super Mario Run. The unlockable characters for Super Mario Run are Yoshi, Peach, Luigi, Toad, and Toadette.
Yoshi will more than likely be the first character that players unlock, The requirement for Yoshi is that players need to collect 30 red toads and 30 yellow toads. That makes Yoshi the easiest character to unlock, bar none. Yoshi's arrival is extremely handy for players because he offers his trademark flutter jump. This will give players a chance to collect those hard to reach coins that are just out of reach.
The easiest character to unlock would have to be Peach. Unlocking Peach requires no real work on the part of the player. Once players defeat Bowser in World 6-4 in World Tour mode, she'll automatically become a playable character. Peach offers her classic floaty jump, making further jumps more possible for players.
Luigi is also easy to unlock but requires a good amount of work from players. In order to get Luigi to become playable, players must collect 150 green toads and 150 purple toads. Luigi gives players a chance to jump higher and for longer, making his older brother seem like the weaker jumper of the pair.
Unlocking Toad is a little more tricky than previous characters. Players will have to link their Super Mario Run account with their My Nintendo membership. To do this in-game, simply go to the Kingdom Builder icon. On the top right should be a My Nintendo option. Once the screen loads, double-check to ensure that the Rewards tab at the top is highlighted. When it is, players will see a big image of Toad. Simply tap on it and then wait until the page finishes loading. Scroll through the page until a red Redeem button shows up. Tap it and a pop-up will ask if you'd like to confirm spending zero points for Toad. Select yes, then return to the Kingdom Builder screen. A gift box should be bouncing up and down in the upper right-hand corner. The box will be next to the castle. Tap the gift box and Toad should be a receivable option. Toad is a benefit from his counterparts because he's faster than other characters. This will give players an edge on time-based levels.
Toadette has a tough requirement compared to the other characters on the list. In order to get Toadette, players must collect 200 of all five colored toad fans. This can prove to be a difficult task, considering there are blue, yellow, red, green, and purple toads populating the game. Players will have to collect around 1000 toads in total in order to get Toadette. Her playstyle is similar to Toad, in that she's faster than other characters. The real benefit of playing as Toadette is that, well, she's not Toad.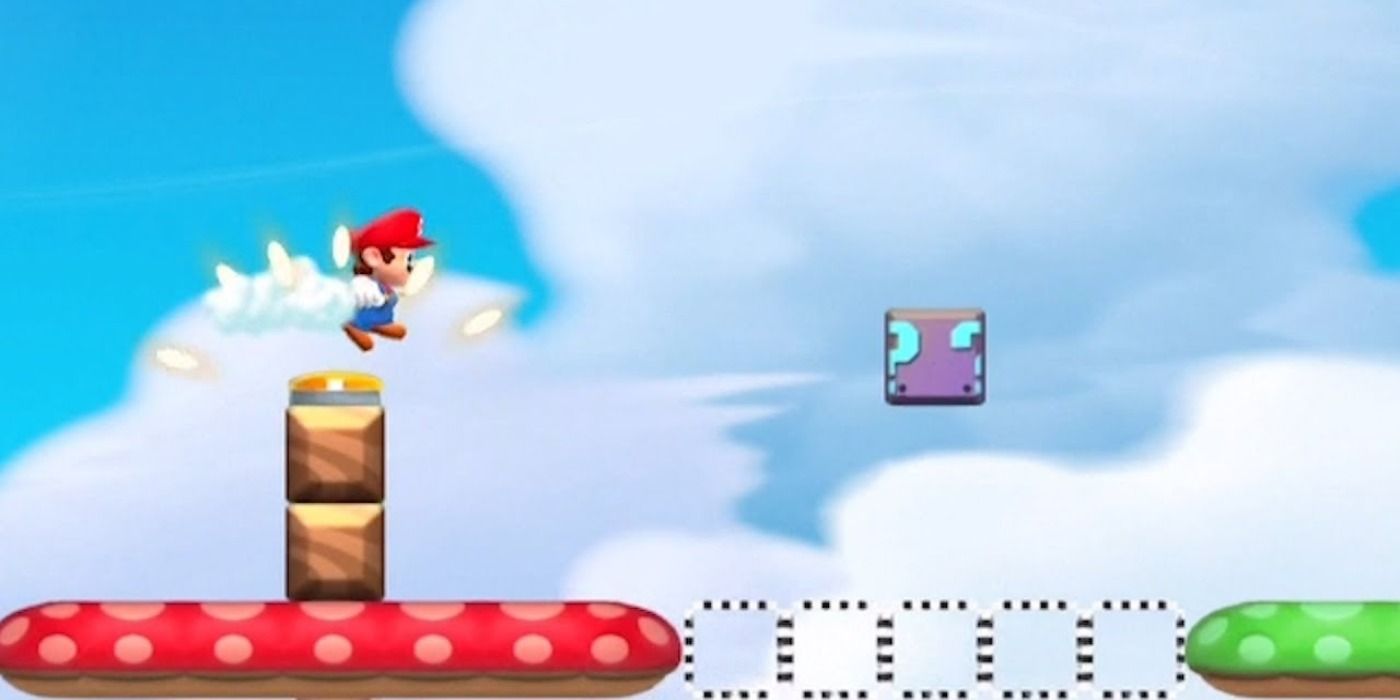 The secret levels are the hardest unlockable content in the mobile game. In order to unlock the levels, coins of certain colors have to all be collected on levels. For example, in order to get the pink secret level, players have to collect all five pink coins on every single level. This creates a total of 120 pink coins per level that must be collected in order to unlock the pink secret level. Once players have all the pink coins, head back to the Kingdom Builder mode. Having this many coins will give players a chance to purchase a Pink Pipe, which will open the secret level for players.
The same idea can be applied to the black and purple coins that show up after the pink. Players should collect all the purple and black coins, each totaling 120 apiece, and turn in the colored coins for new colored pipes. Although initially, the pink coins are tough to get comparatively to the traditionally gold coins, the purple and black are more difficult than the pink. Players will need to ensure their wall jumps, double jumps, and rolling jumps are all in tip-top shape in order to collect this massive amount of coins.
The great part about Super Mario Run is that it is ever-changing. Players may get access to more unlockable content as time goes. Nintendo has finally seen the light and added their amazing characters and stories to mobile devices. There is a chance that more updates and unlockable content will be available at a later time.
More: Super Mario Odyssey: Tips & Tricks to Hat Handling
Super Mario Run is available on Android and IOS devices.
This entry was posted by Screen Rant on February 26, 2020 at 12:02 pm, and is filed under TV News. Follow any responses to this post through RSS 2.0. You can skip to the end and leave a response. Pinging is currently not allowed.