Supergirl 100th Episode First Look Photos Reveal Mon-El's Return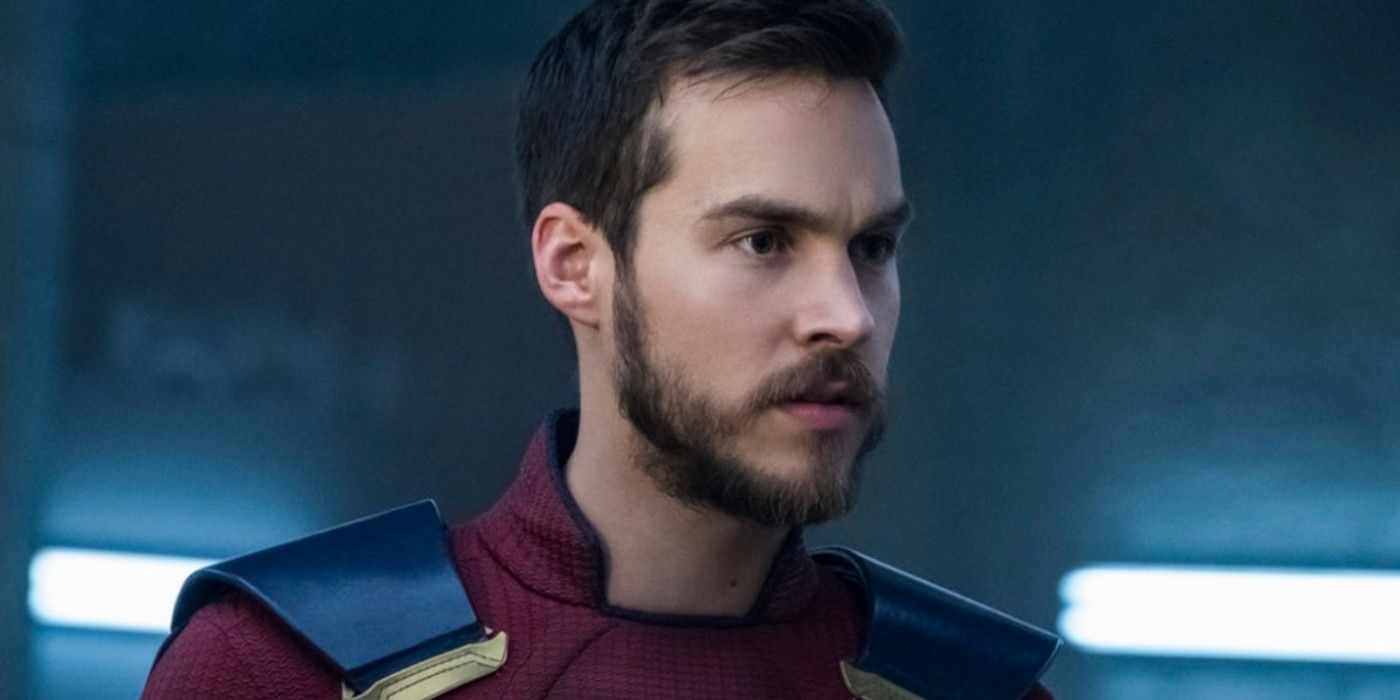 Fans of Supergirl have another reason to be excited about the show's 100th episode: it will feature the return of Chris Wood's Mon-El. Wood joined the cast in season 2 and eventually became a love interest for Kara Danvers/Supergirl. However, as Mon-El is the former Prince of Daxam, the two clashed over the way Mon-El and his family treated their people. After a series of challenges throughout season 3, Mon-El left with Winn Schott to travel to the future and join the Legion of Super-Heroes. The character hasn't been seen since the season 3 finale, though Winn recently returned alone.
Outside of Supergirl, Wood has enjoyed a prolific career on The CW. He starred in short-lived series Containment, which ran for 13 episodes back in 2016. He also played a big role in season 6 of The Vampire Diaries as Kai Parker. Widely considered one of the show's strongest villains, he shocked fans by murdering his sister Jo during her wedding to Alaric Saltzman. Luckily, Jo and Alaric's twins survived, going onto star in the current CW series Legacies, where Wood recently guest-starred.
Related: Crisis On Infinite Earths Is Giving Supergirl The Spotlight
The new photos of Mon-El in Supergirl's 100th episode come courtesy of The CW (via TVLine) and show him talking with several members of the team, including Winn. Mon-El won't be the only familiar face in the episode, either: TVLine confirms that Ben Lockwood/Agent Liberty (Sam Witwer) and Sam Arias/Reign (Odette Annable) will be back as well. Additionally, Thomas Lennon will debut as Mr. Mxyzptlk, who was played by a different actor during his last appearance. The 100th episode's synopsis states how these returns will be possible:
Mxyzptlk returns with a proposition for Kara: What if she could go back in time and tell Lena her secret before Lex did? Would things turn out different? Looking back over key moments throughout the series, Kara must decide if she wants to change history to become friends with Lena again.
Check out the phots of Mon-El's return to National City below: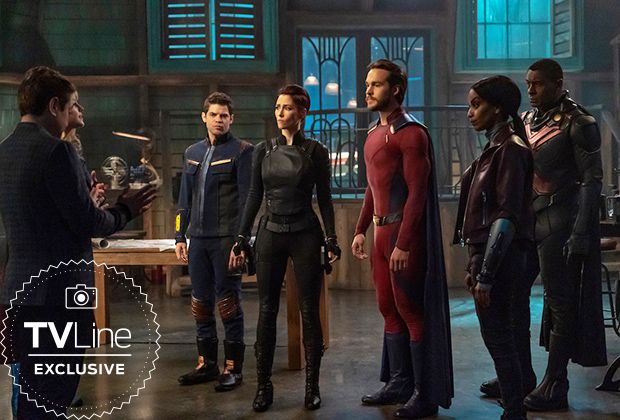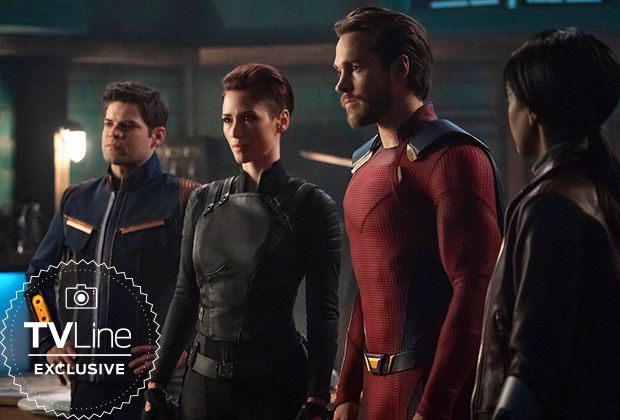 The episode's premise explains a Supergirl set photo from back in December, which appeared to spoil a key scene. The synopsis also means the potential end of one of season 5's biggest storylines: the fallout from Lex Luthor telling his sister, Lena, about Supergirl's identity. The relationship between Lena and Kara is a fan favorite, and many are hoping the two are able to patch things up soon. Whether that actually happens in the 100th episode remains to be seen.
From the looks of things, Supergirl is following a familiar but solid approach to its 100th episode. Shows often use milestone episodes as a reason to bring back beloved characters from throughout the show's history. Superhero and other fantasy shows like Supergirl have an easier time doing that than others, as they can bring back deceased characters or ones from a different time period, like Mon-El. The 100th episode of Supergirl, titled "It's a Super Life," airs February 23.
More: Batwoman Sets Up Arrowverse World's Finest Crossover With Supergirl
Source: The CW, TVLine
This entry was posted by Screen Rant on February 14, 2020 at 11:02 am, and is filed under TV News. Follow any responses to this post through RSS 2.0. You can skip to the end and leave a response. Pinging is currently not allowed.