The Fabulous Disney Jewelry Gift Guide | ScreenRant
One of the most magical and popular brands in the world and of all time is Disney. From movies and theme parks to gifts and memorabilia, there are so many ways to enjoy the stories and characters for which Disney is known.
One of the best ways is with jewelry, and there are 10 of these pieces listed out down below. Each one is special in its own unique way. Every one of them would make an awesome present to give. And all of them are as inspiring and as beautiful as anything from this brand, if not more so!
10

Rose Gold Bangle Bracelet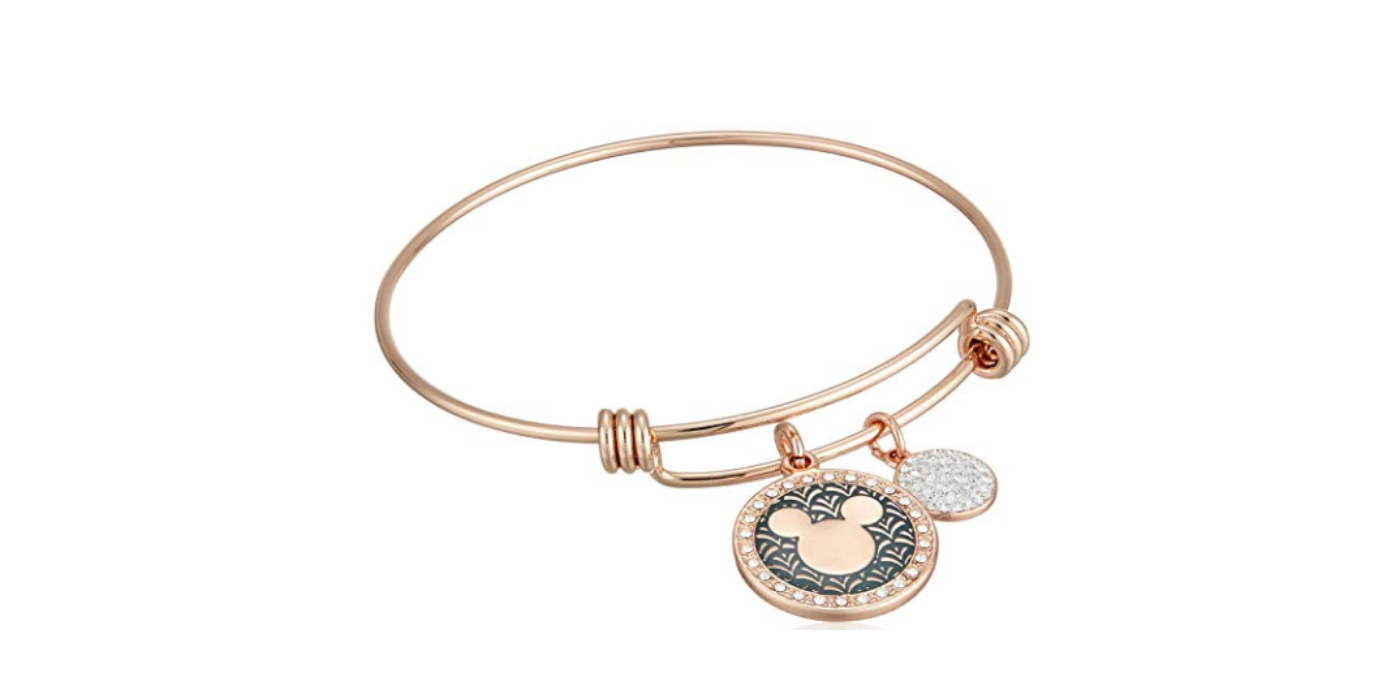 The most iconic Disney character and the star of it all is Mickey Mouse; his ears are seen everywhere, including on this gorgeous rose gold bangle bracelet. It is a timeless piece that would look good on any fan of any age, especially since it is adjustable.
It features a charm with Mickey's logo and some bling around it, as well as a smaller charm full of glitz and glitter. On the back of the larger one is a cute and inspiring little quote, too: "Laughter is Timeless, Dreams are Forever".
9

Disney Villains Charm Bracelet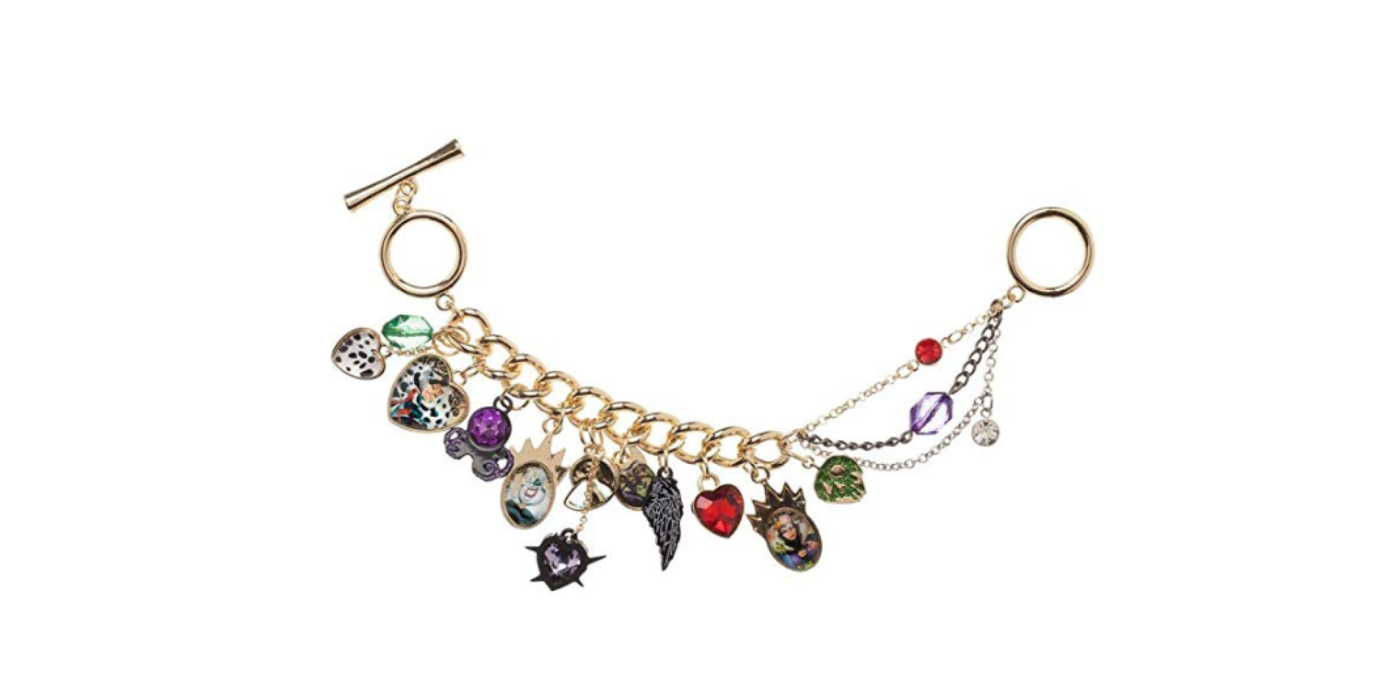 Some people are not into princess tales and prefer the villains of this brand, and this charm bracelet is perfect for them! It is an officially licensed product and a wonderful collector's item; while it would look fabulous with any outfit, it could also be put on display with other pieces of memorabilia.
It features the faces of some of the most infamous baddies from these films, as well as colors, prints and emblems that are associated with them. Plus, there are colored glass stones that add a real elegance to this fun and funky accessory.
8

Mickey Mouse Charm Bracelet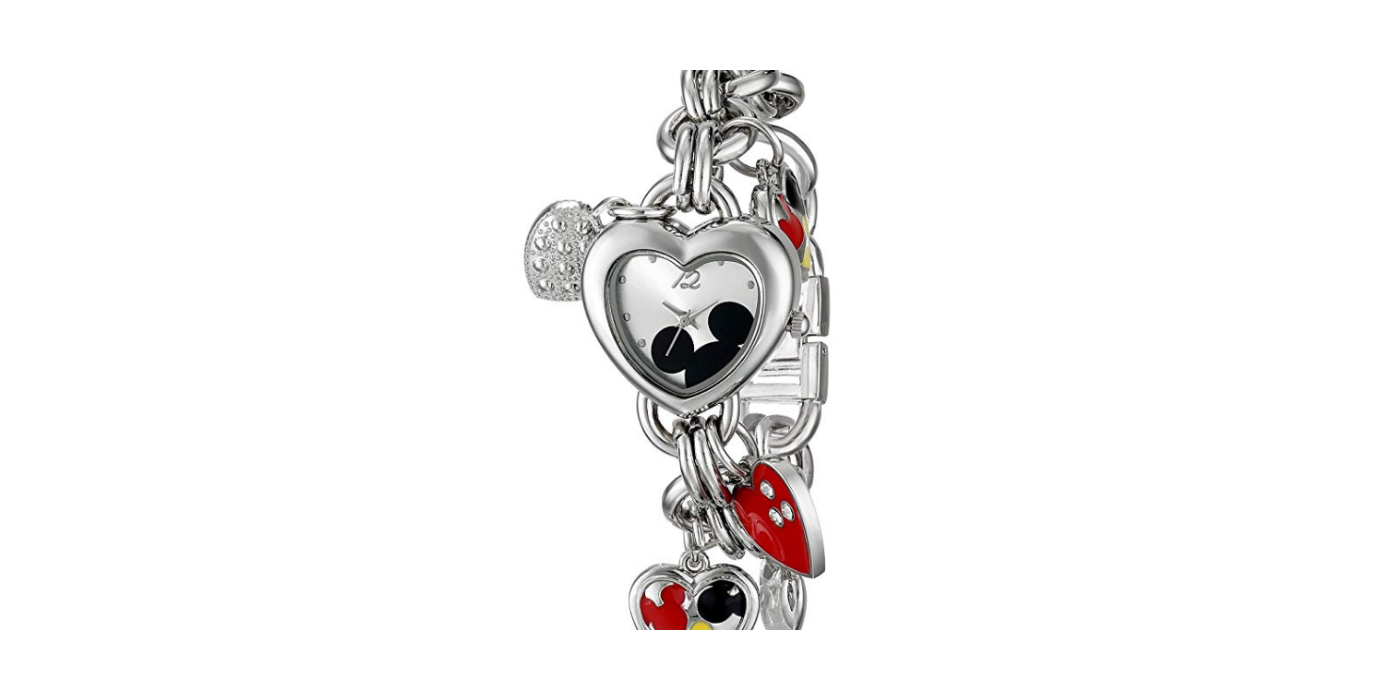 This heart-shaped watch features Mickey Mouse's ears on its face, while the charm bracelet part of it shows off more of his logo and colors, alongside sparkly hearts. This item is made out of sterling silver, making it a quality gift idea.
It acts as a way to tell time, a way to accessorize a look and a way to tell the world about one's passion for Disney! Yes, this is a truly functional and beautiful piece of jewelry to keep in mind and consider for birthdays, holidays, celebrations, milestones and just because, too. 
7

Beauty And The Beast Bracelet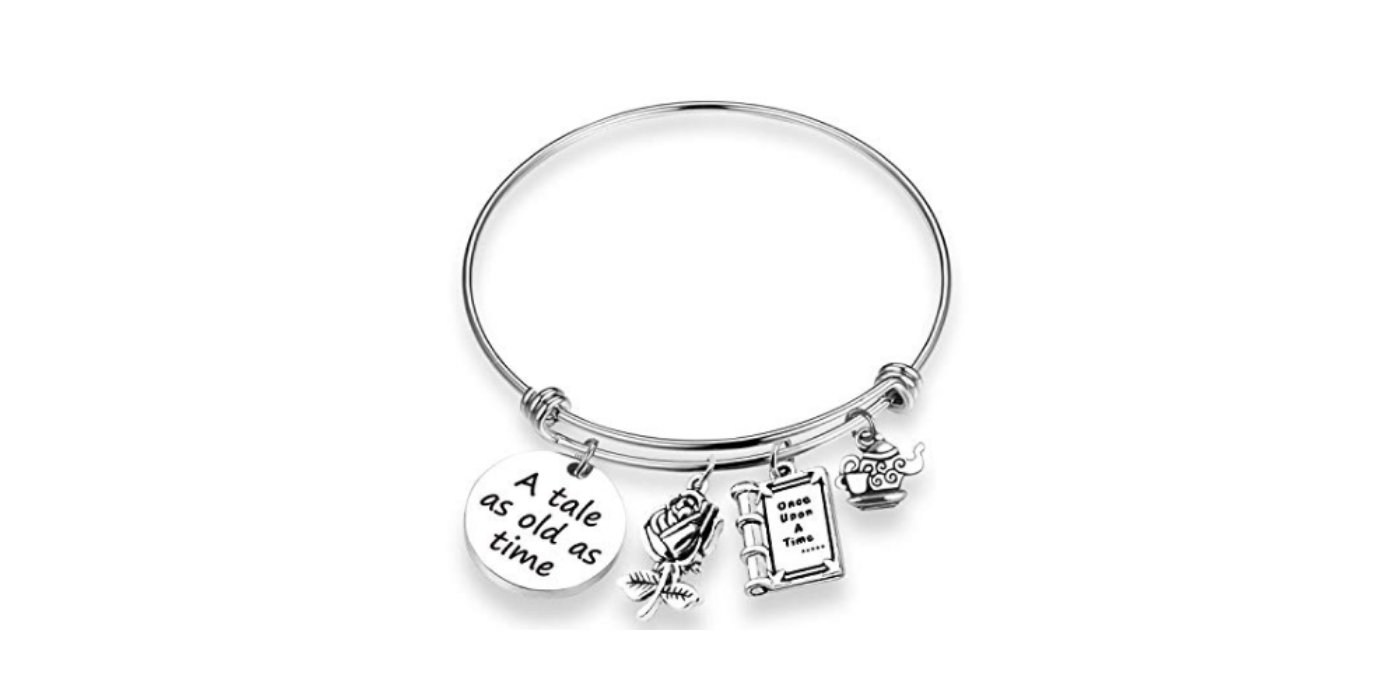 A very popular Disney film is Beauty and The Beast, which is the focus of this next item. It is made of stainless steel, so it is free of nickel and lead, making it good for sensitive skin, as well as durable.
It even comes ready to be gifted, in a velvet jewelry pouch! On this silver bracelet, there is a teapot and a teacup, a book that says "once upon a time", a rose and a charm that says "a tale as old as time". All of these are symbols inspired by and based on this story, making this perfect for fans of Belle. 
6

Minnie Mouse Crystal Stud Earrings 
Minnie Mouse is also a star from this brand, so up next are earrings that focus on her. These are officially licensed, and they serve as a great way to add some sparkle to any outfit; these would look amazing with a dressed-up look, as well as with jeans and a tee.
These are made out of silver-plated brass and clear crystals, and Minnie's signature accessory, her bow, is done in a pretty pink color. Yes, this is a stylish and sweet jewelry item that would please any Disney fan!
5

Frozen Charm Bracelet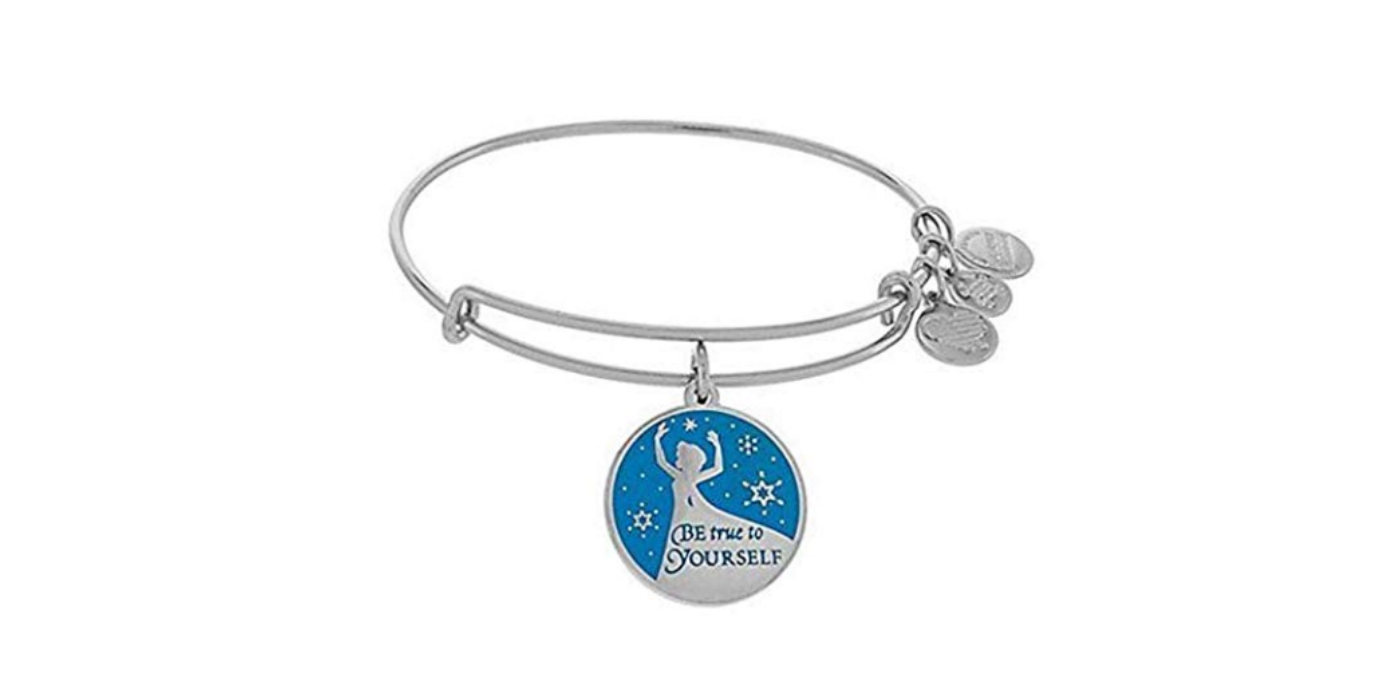 A fan-favorite flick from Disney is Frozen, and the star of that story is Elsa. She is seen on this charm bracelet, along with a very positive message: "Be true to yourself". Besides this enamel charm, with its blue and snowy design, there are some smaller ones that say ''Infused With Positive Energy", ''Made in America With Love" and ''Recycle''.
This piece has an antique silver finish, and it can expand to fit on anyone who is into this film, this character, this accessory and this message. 
4

Castle Pendant Necklace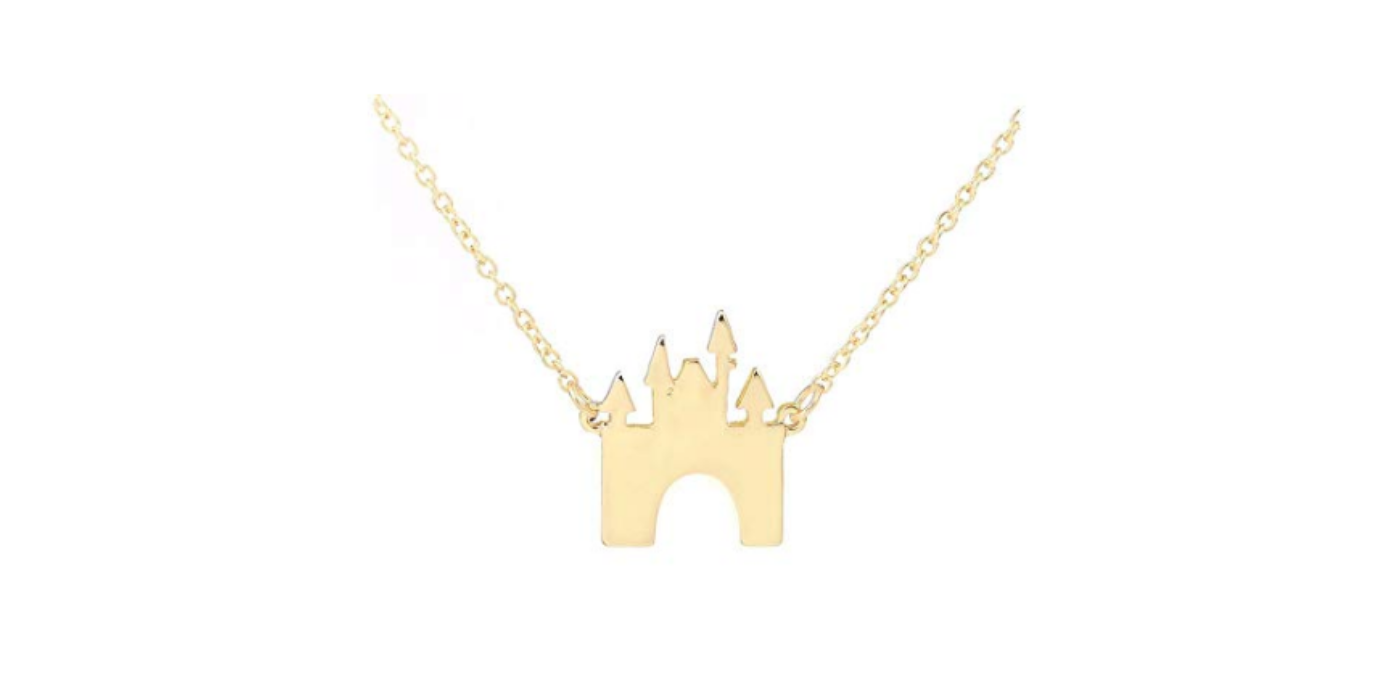 At the beginning of every Disney movie, there is a castle. In the center of every Disney theme park, there is a castle. And in every princess story, there is a castle. That being said, fans can opt for jewelry items that show off castles, such as this one.
It is made out of brass, it has pointy turrets on it, and it is as magical as any of the other ones that are seen from this brand. Yes, people who are into fairytales and happily ever afters can show off their interests with a gorgeous piece like this necklace and its pendant. 
3

Maleficent Stud Earrings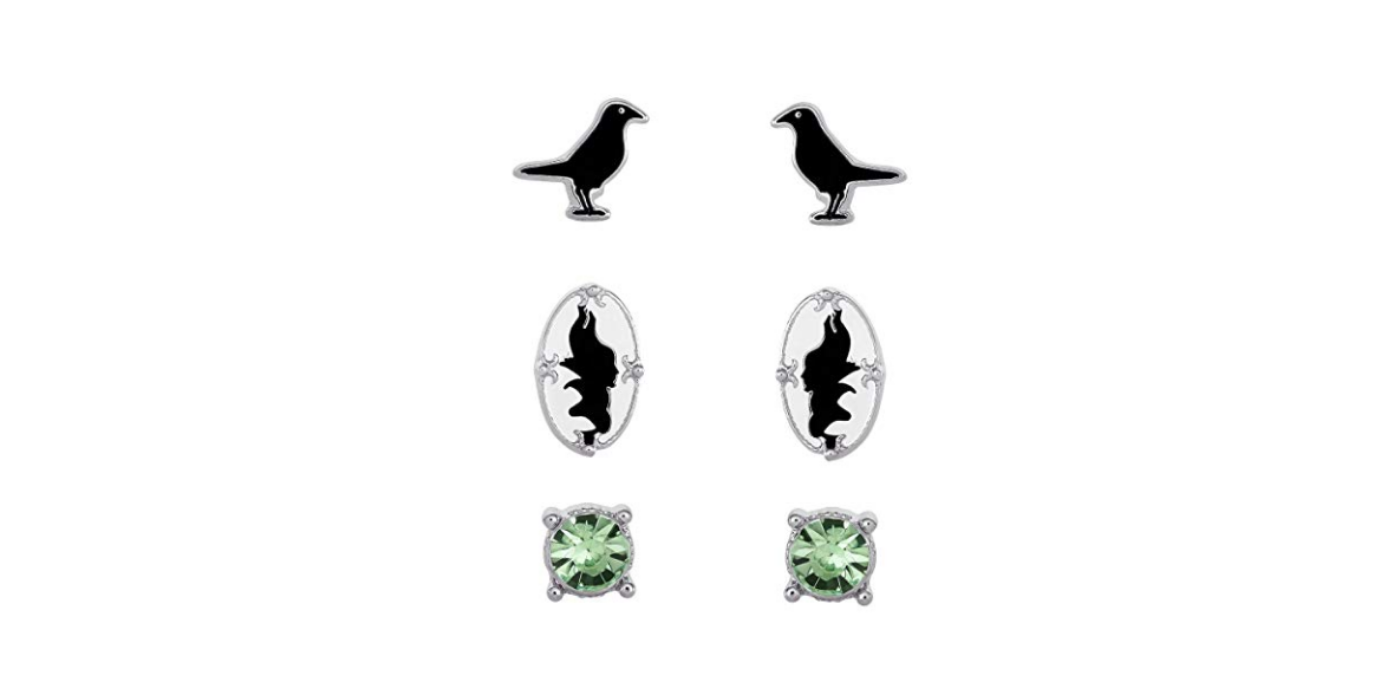 Out of all of the Disney villains that exist, Maleficent is a fave, for sure, so up next are earrings inspired by the Mistress of All Evil herself. These officially licensed earrings have a rhodium base with a reliable closure. One pair shows off a silhouette of Maleficent on an oval background. One pair shows off her pet raven, Diablo, with a silver outline. And one pair shows off the color of her staff with green stones in them.
Plus, all of these come in their own themed gift box, ready to be given to someone interested in this character, in Sleeping Beauty and/or in the brand in general. 
2

Sterling Silver Mouse Ring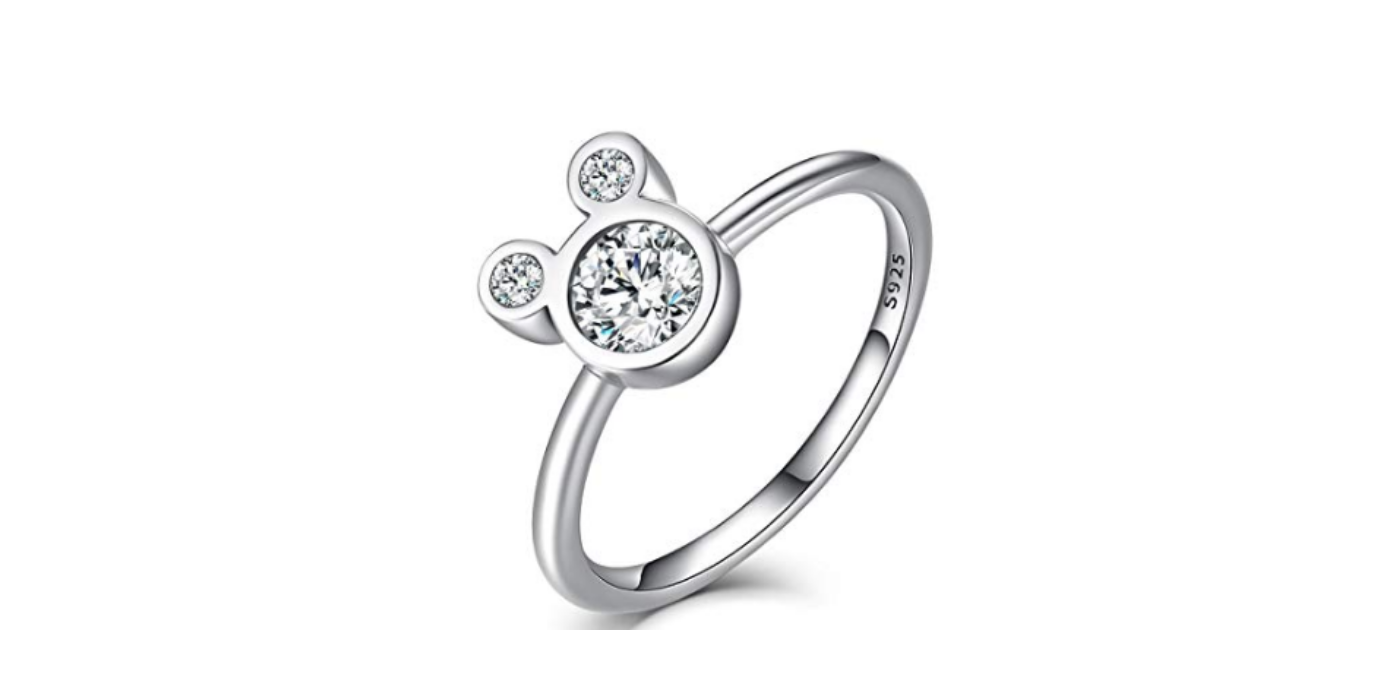 Another Mickey Mouse-based gift idea is this ring. It is made out of sterling silver, so it is resistant to tarnishing and turning fingers green, and the signature ears feature cubic zirconia. This ring also comes in a jewelry box, meaning it is ready to go and ready to surprise a fan, who will open it up and be dazzled by this pretty piece.
With its classic look, this is another accessory that would work well with an elegant evening dress or with a cute and casual everyday ensemble, as well. 
1

Pumpkin Carriage Pendant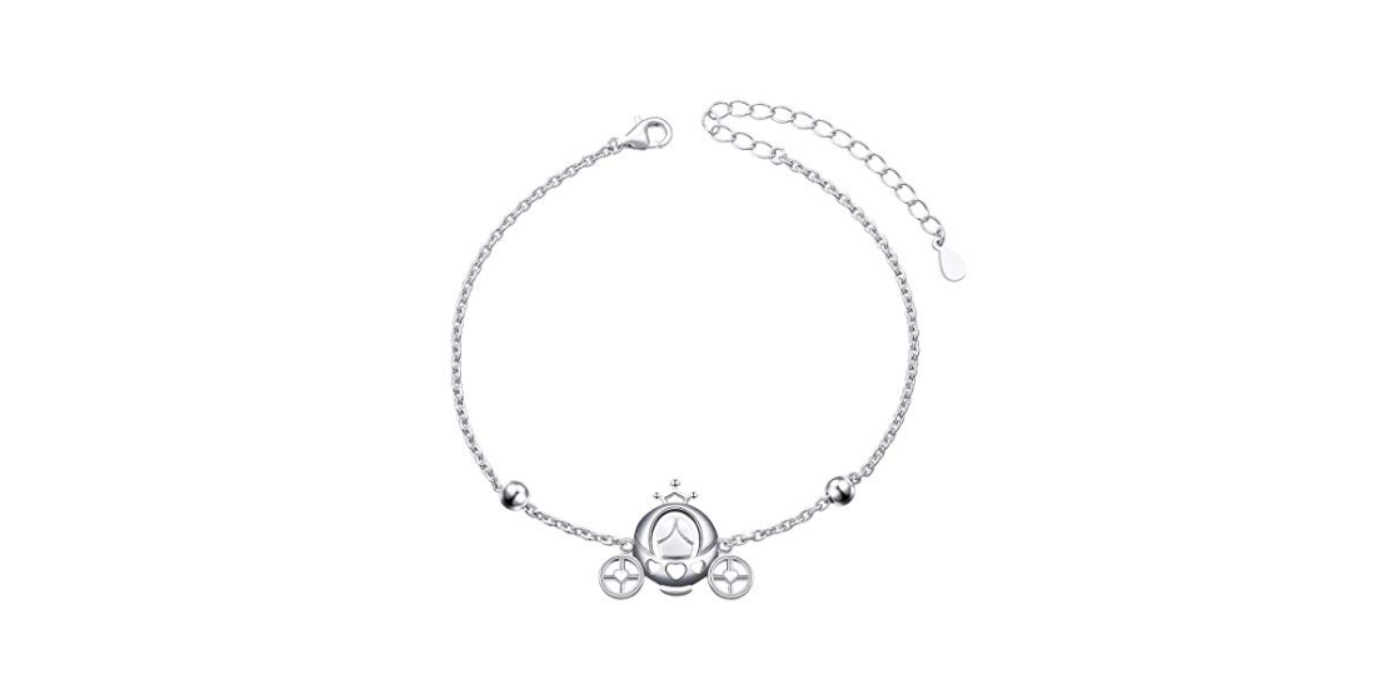 Last but certainly not least is a piece of jewelry that focuses on another legendary princess and movie: Cinderella. Since it is made out of sterling silver, there is no nickel, lead or cadmium, making this accessory hypoallergenic and durable.
The highlight of it is a pumpkin carriage, just like the one Cinderella rides into the ball, where she meets the prince and falls in love. The message and magic from this tale can be enjoyed again and again, by anyone and everyone, with such a sweet gift like this product. 
This entry was posted by Screen Rant on February 14, 2020 at 8:02 am, and is filed under TV News. Follow any responses to this post through RSS 2.0. You can skip to the end and leave a response. Pinging is currently not allowed.