To All The Boys 2 Fails To Resolve A Mystery From The First Movie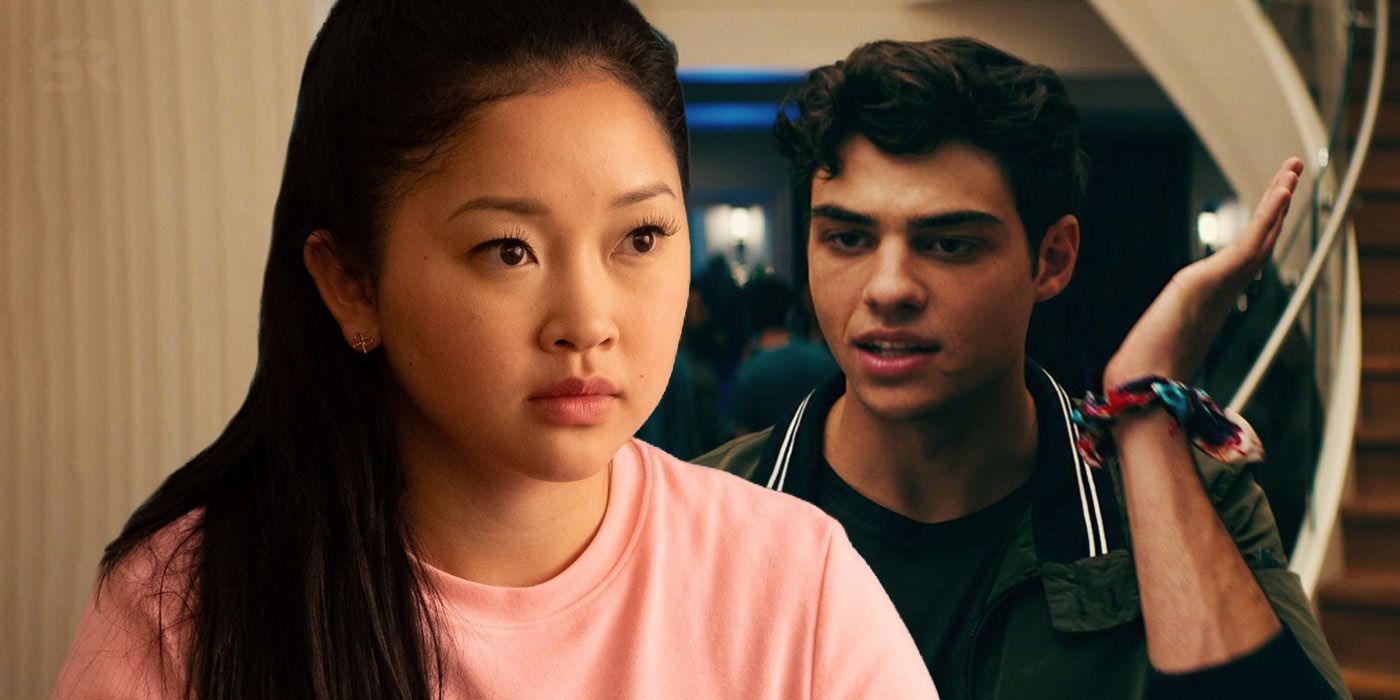 The scrunchie drama from To All the Boys I've Loved Before has still not been resolved by the end of the sequel, To All the Boys: P.S. I Still Love You. Before anybody starts a riot, it's important to assess why the filmmakers have distanced themselves from Lara Jean's multi-colored hair accessory - one that drives the plot forward in the original Netflix film.
In To All the Boys: P.S. I Still Love You, Lara Jean (Lana Condor) and Peter Kavinsky (Noah Centineo) are enjoying the blissful early days of their romance. But when one of Lara Jean's other letter recipients returns (Jordan Fisher as John Ambrose McClaren), life becomes a little more complicated for all parties involved. Peter still appears to be close his to his ex-girlfriend, Gen (Emilija Baranac), which bothers Lara Jean as she attempts to untangle her own feelings. One of the underlying themes in To All the Boys I've Loved Before is Peter's lack of self-awareness, and yet the scrunchie - a major plot device that was used to underline this aspect of his personality - is essentially ignored in To All the Boys: P.S. I Still Love You.
Related: To All The Boys 2 Returning Cast & New Character Guide
During a party scene in To All the Boys I've Loved Before, Lara Jean and Peter are still faking their romantic relationship. But Peter shows a tender side when he takes his faux girlfriend's scrunchie and offers a well-timed compliment about her looks and long hair. Lara Jean tells Peter not to lose her favorite scrunchie, and they proceed to have fun and take selfies together. Crucially, their relationship organically grows by experiencing shared moments amongst their peers. But then Peter has a conversation with Gen, and allows her to wear Lara Jean's favorite hair accessory. After a passionate hot tub moment with Peter late in the film, Lara Jean notices that Gen is wearing her scrunchie, which unsurprisingly put her in a big mood.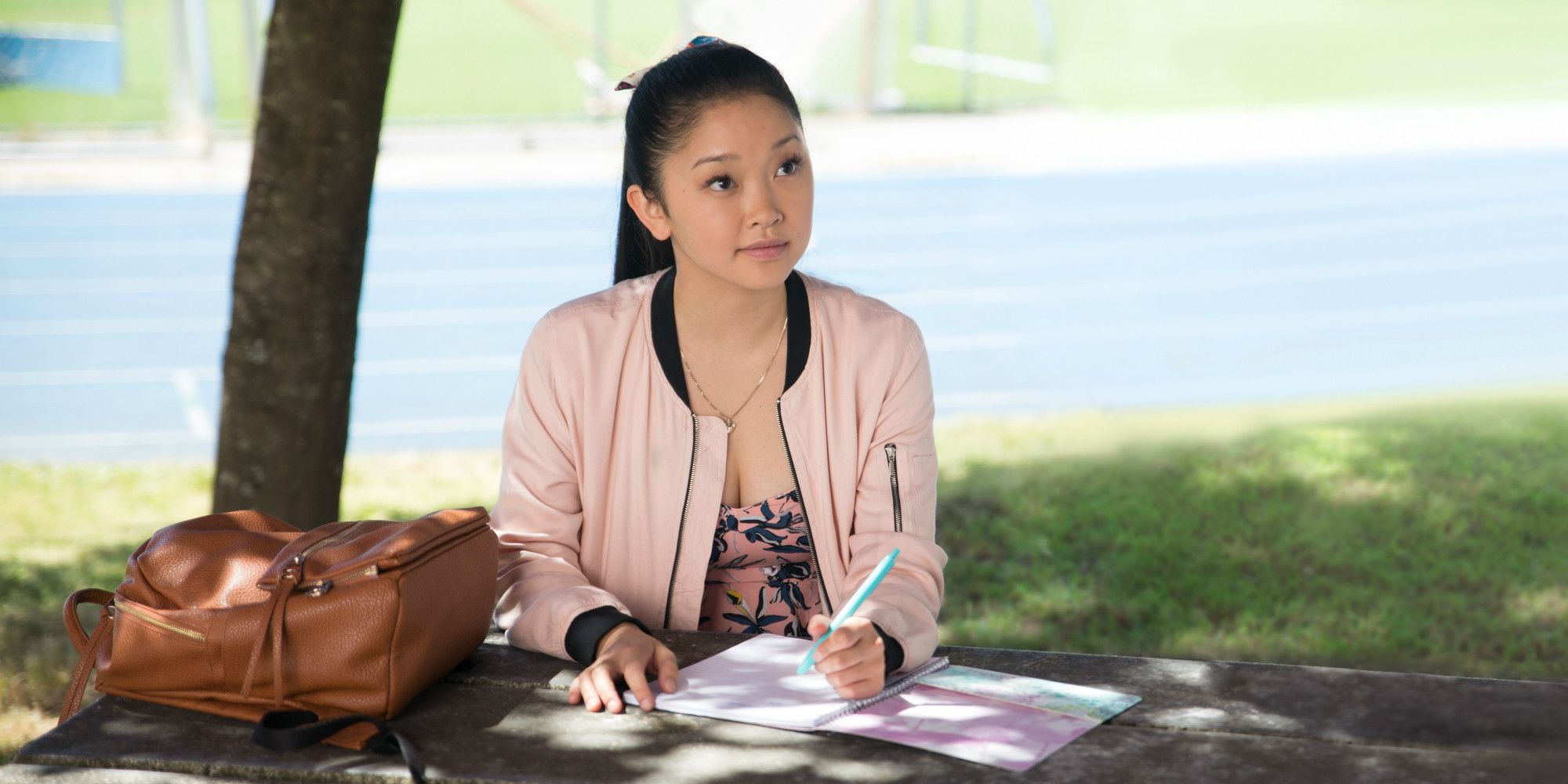 Since that moment, the scrunchie hasn't been a part of the storyline - not in To All the Boys I've Loved Before and definitely not in the sequel. Interestingly, the filmmakers do introduce a bracelet subplot that connects to Lara Jean's childhood friendship with Gen. Beyond that, however, the sequel doesn't address why Peter allowed Gen to take (and keep) the scrunchie in the first place. Naturally, this has been a hot topic amongst fans and also created more buzz for the film. So, why wouldn't the unresolved scrunchie drama continue to be part of the Netflix storyline in some form, if only to provide some extra clarity about Peter's personality? Speaking to Bustle, Centineo offered his own take on Peter's scrunchie betrayal:
"So Peter's dad left two summers earlier than the film takes place. He's looking for love. He's looking for this support and this comfortability, and his ex-girlfriend, to him, was that. It was this safe space, this comfortable space. He can't help but give into her."
The fact that Lara Jean and Peter begin To All the Boys: P.S. I Still Love You as a couple essentially resolves the scrunchie drama. A direct reference would certainly please many fans, but the complete lack of conversation about the item implies that it's been addressed in some way already. Ultimately, Lara Jean and Gen discuss their past and genuine feelings about Peter, which means that the movie franchise's focal couple can hopefully discuss more important things in To All the Boys 3. 
This entry was posted by Screen Rant on February 14, 2020 at 9:02 am, and is filed under TV News. Follow any responses to this post through RSS 2.0. You can skip to the end and leave a response. Pinging is currently not allowed.