Top 10 Horror Films To Watch On Valentine's Day | ScreenRant
Valentine's Day is almost upon us and what better way to celebrate the holiday than with a healthy dose of murder and the macabre? Why waste time on boring romances like The Notebook or Love Story when you can live vicariously through Chucky and Tiffany?
RELATED: The Best Horror Movies on Netflix
So don't bother going to the movie theater to catch the re-release of A Star is Born (author's note: I can't actually confirm that the Lady Gaga tearjerker, or the Barbra Streisand version for that matter, is playing again in theaters). Skip the pricey five-course dinner and two dozen long-stemmed roses. Stay in, order takeout, and enjoy the most romantic scary flicks of all-time. Here are ten of the best horror movies to Netflix (or Shudder) and Chill with this Valentine's Day!
10

Fright Night (1985)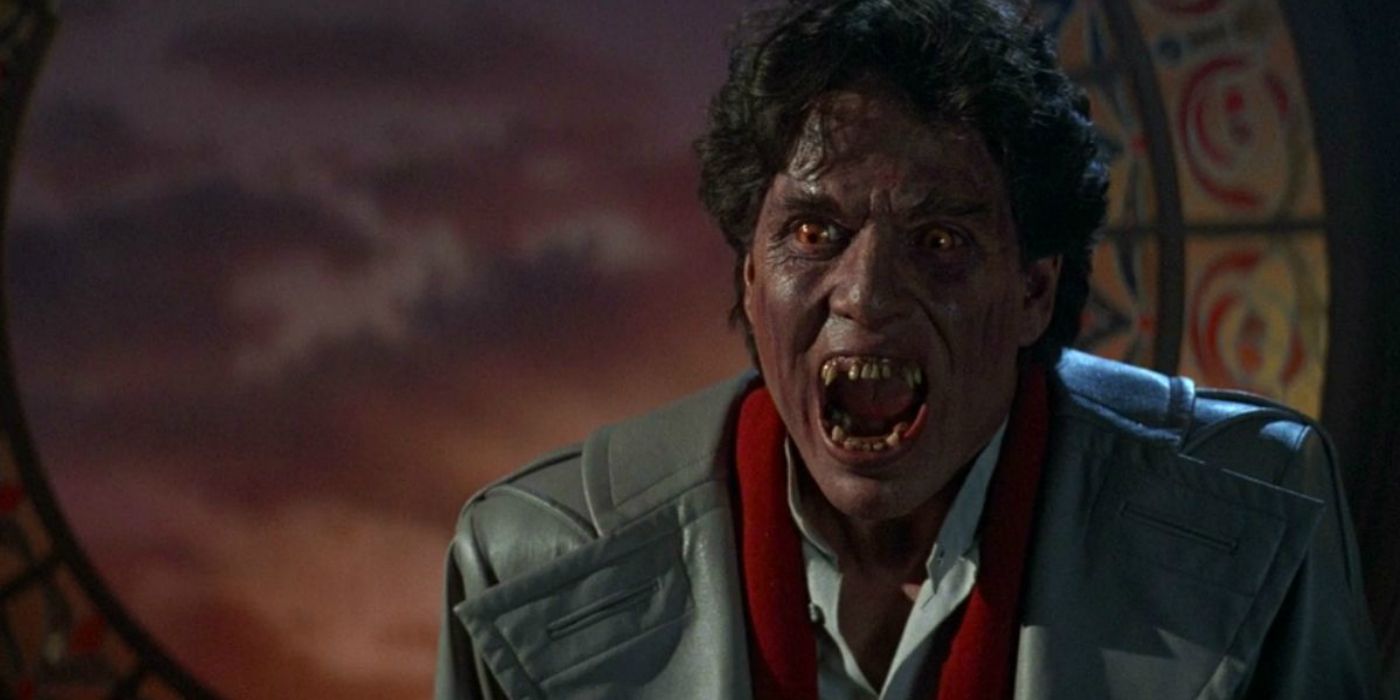 On the surface, Tom Holland's suburban vampire horror-comedy Fright Night is as much about the turbulent relationship between the main character, Charley Brewster (William Ragsdale), and his girlfriend, Amy Peterson (Amanda Bearse), as it is about Charley's attempt to expose his neighbor, Jerry Dandridge (Chris Sarandon), for being a vampire. However, underneath is a homoerotic subtext, specifically the ambiguous domestic partnership between Jerry and his "ghoul" friend Billy Cole (Stephen Geoffreys). Whichever way you want to read the romantic relationships in Fright Night, the film is undoubtedly a classic 80s horror movie and a great choice for couples, both gay and straight, on V-Day.
9

An American Werewolf In London (1981)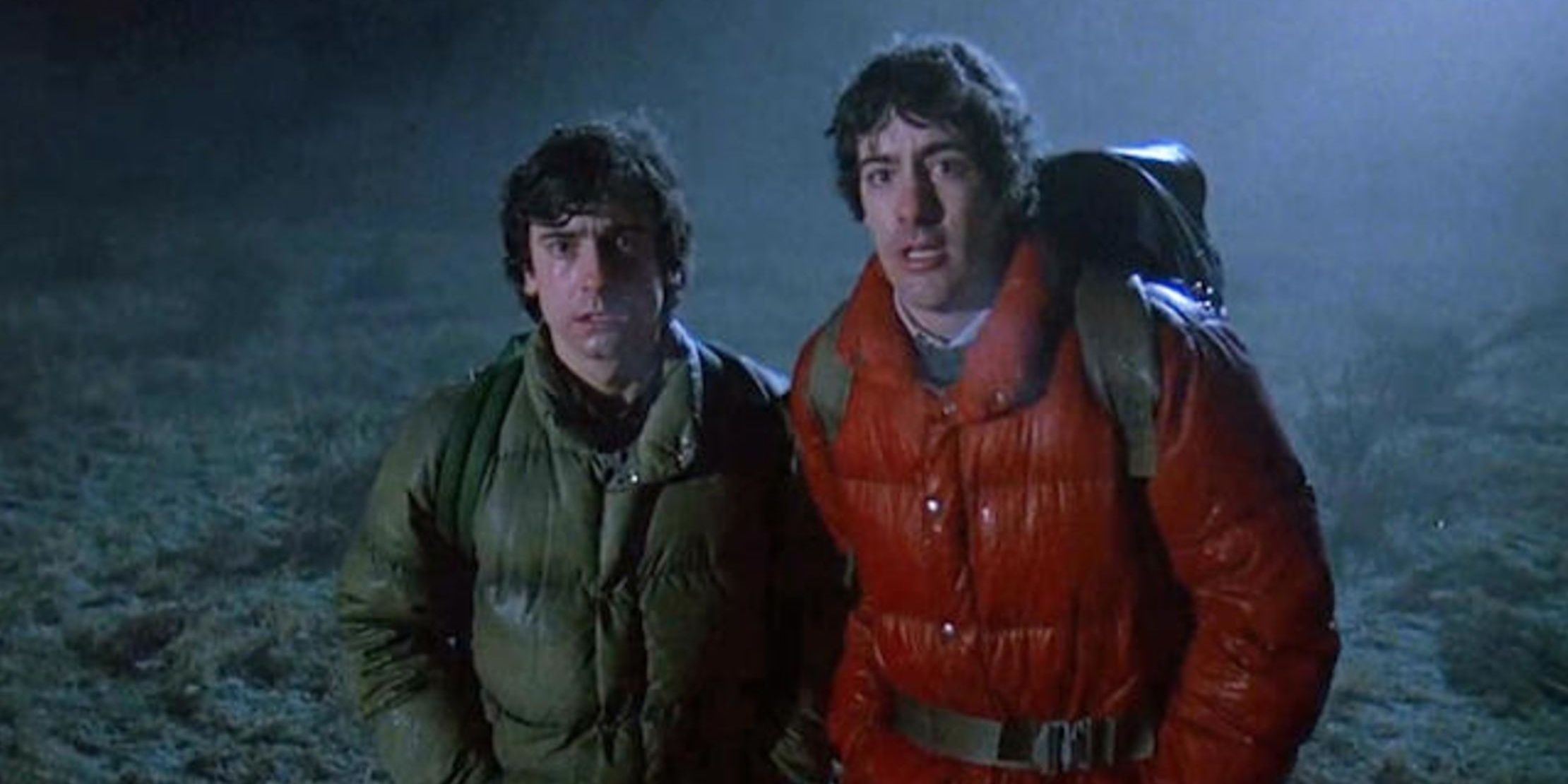 John Landis' iconic werewolf flick An American Werewolf in London is primarily about the experience of being a stranger in a strange land and the isolation and loneliness that can develop as a result. But it also boasts a strong romantic subplot. After his traveling buddy Jack Goodman (Griffin Dunne) is brutally killed by a lycanthrope, David Kessler (David Naughton) awakens in a hospital recovering from his own wounds from the attack. His relationship that develops with his nurse, Alex Price (Jenny Agutter), forms the emotional crux of the film. Her desperate, and ultimately futile, attempt to save David from the werewolf's curse is a heartbreaking testament to the romantic bond the two formed in such a short period of time.
8

Bride of Chucky (1998)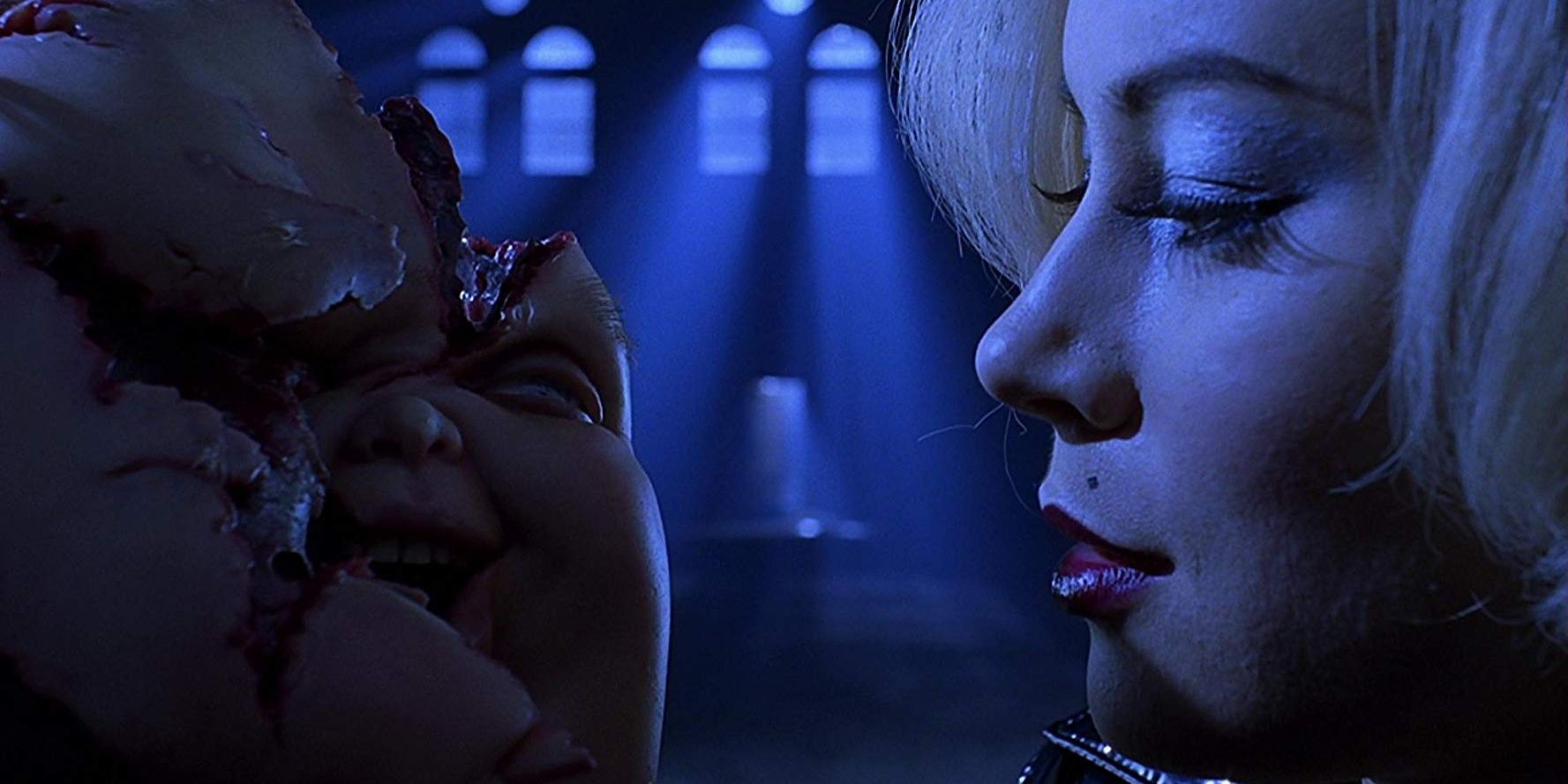 The third sequel to Child's Play, Bride of Chucky, came out 10 years after the release of the original. It was a bit of a reboot for the franchise, which had lost some steam after Child's Play 3. Directed by Hong Kong director Ronny Yu, the film takes a more comedic turn from the previous entries in the franchise and introduces the character of Tiffany Valentine (Jennifer Tilly), the girlfriend of deceased serial killer Charles Lee Ray (Brad Dourif), whose soul, of course, now inhabits the Chucky doll. Tiffany is able to obtain the remains of the destroyed doll and bring Chucky back to life.
RELATED: Ranking All The Child's Play Movies (Based On Their Rotten Tomatoes Scores)
Eventually, Tiffany herself is transported into a female bride doll and the two lovers begin a new killing spree as the sadistic dolls Chucky and Tiffany. Arguably the best (or at least second-best) entry in the franchise, Bride of Chucky shows that love can transcend life and death and even the human form. Perfect for Valentine's Day!
7

The Return of the Living Dead (1985)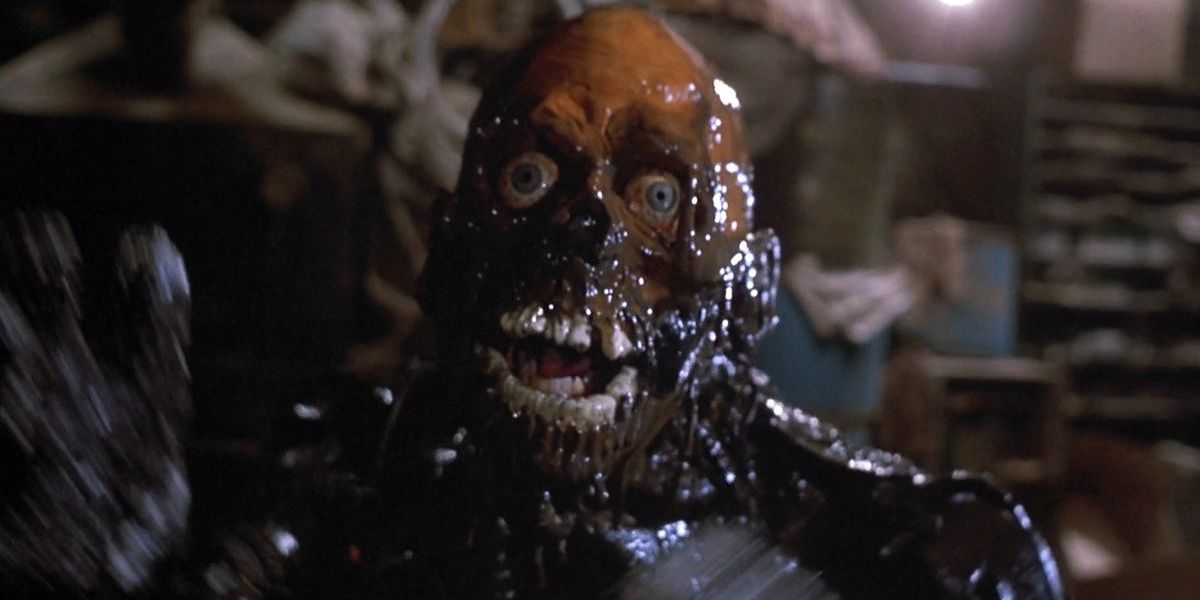 Dan O'Bannon's reinvention of the zombie movie, 1985's The Return of the Living Dead, injected a strong dose of humor into what had previously been a pretty bleak genre. There is still plenty of bleakness (and gore) to go around, but it is the relationships among the characters that really make the film a classic. One of those relationships involves new medical warehouse employee Freddy Hanscom (Thom Matthews) and his girlfriend, Tina (Beverly Randolph). On her way to pick up Freddy after his first day working at the warehouse, Tina is unaware that Freddy and his supervisor Frank (James Karen) have unleashed a toxic gas that reanimates the dead. It also has a lethal effect on Frank and Freddy, turning the two into zombies as well. Fortunately, Tina and Freddy are eventually reunited. Unfortunately, Freddy is only interested in Tina's brains. True love!
6

The Fly (1986)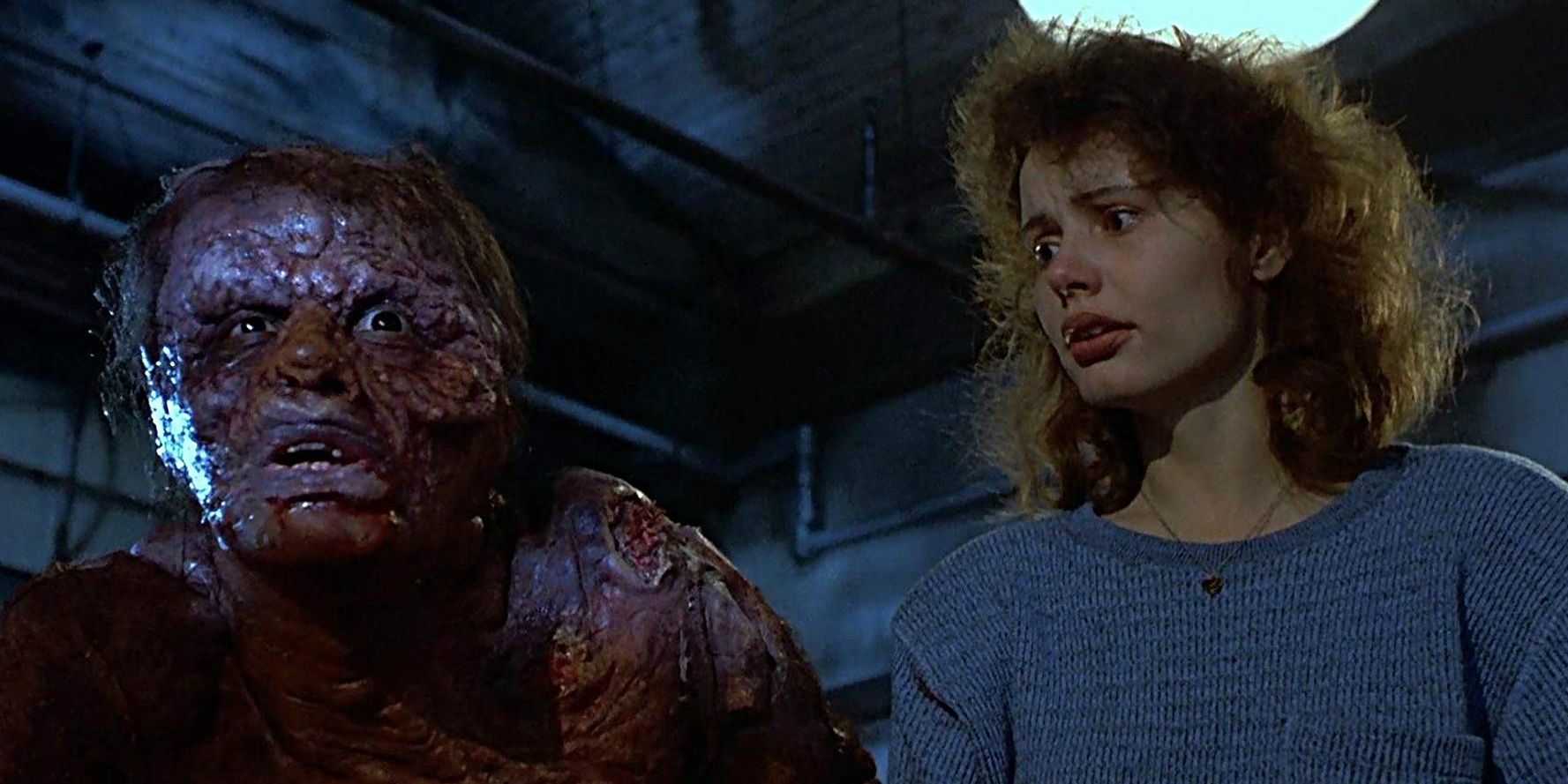 Long before he became one of the most beloved actors in America for his role in movies such as Jurassic Park, Independence Day, and Thor: Ragnarok, Jeff Goldblum starred in this remake of the 1958 sci-fi/horror classic with his future wife Geena Davis. Directed by David Cronenberg and based on George Langelaan's short story, The Fly tells the tale of scientist Seth Brundle (Goldblum) and his groundbreaking invention: a set of pods that make teleportation possible. Brundle befriends journalist Veronica "Ronnie" Quaife (Davis) and begins a romantic relationship with her. While documenting his innovative work, Ronnie learns that Brundle had teleported himself, only to become fused with a fly that had also entered the pod. After Brundle completely deteriorates into a human/fly hybrid, Ronnie, who has learned she is pregnant with Brundle's child, is forced to end his suffering via shotgun. How romantic!
5

Hard Candy (2005)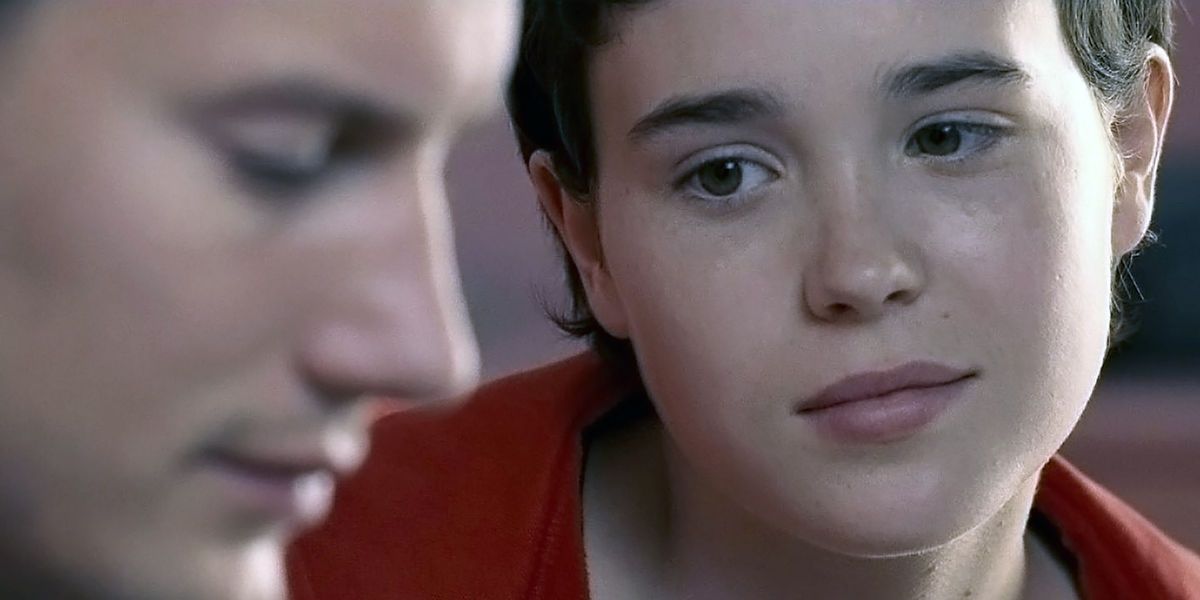 This 2005 horror film takes the classic Little Red Riding Hood story template and flips it on its head, with the girl trapping the "wolf" (although this wasn't necessarily the filmmakers' intentions). Ellen Page stars as Hayley Stark, a 14-year-old girl who has engaged in a sexually explicit online chat with a 32-year-old man named Jeff Kohlver (Patrick Wilson).
RELATED: The 10 Best Horror Movie Remakes According To IMDb
Believing that he is meeting up with Stark for an intimate encounter at his house, Kohlver is instead subjected to a torturous interrogation by Stark, who believes Kohlver to be guilty of pedophilia, rape, and murder. To say much more would be a disservice to the film, but it is suffice to say that this film about female empowerment will warm the hearts of women (and most men) everywhere this Valentine's Day.
4

Hellraiser (1987)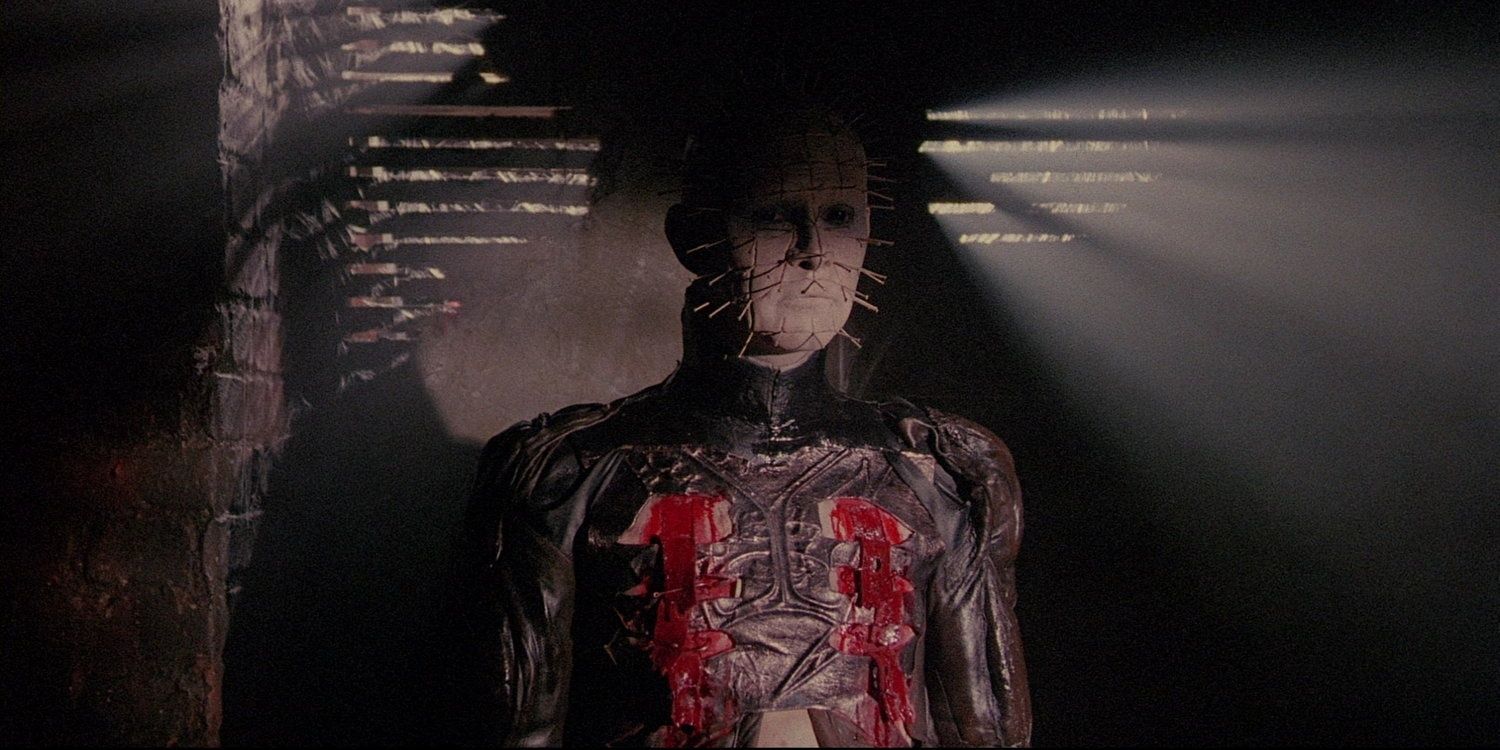 Written and directed by legendary horror novelist Clive Barker and based on one of his stories, Hellraiser is a twisted tale of forbidden love that crosses the boundaries of life and death. Of course, it's also about the sadomasochistic, extra-dimensional creatures known as "The Cenobites" and their search for carnal pleasures. At the heart of Hellraiser is the resurrection of Frank Cotton (Sean Chapman), a man torn apart, quite literally, by the Cenobites (led by the diabolical Pinhead (Doug Bradley)) after solving a box puzzle known as the Lamentation Configuration. Frank is helped on the path to resurrection by Julia Cotton (Clare Higgins), Frank's sister-in-law who had an affair with Frank shortly after her marriage to his brother Larry (Andrew Robinson), by providing Frank with victims to drain of their life. Of course, as you may suspect, this plan doesn't exactly end well for Frank and Julia. Then again, love knows no bounds.
3

Warm Bodies (2013)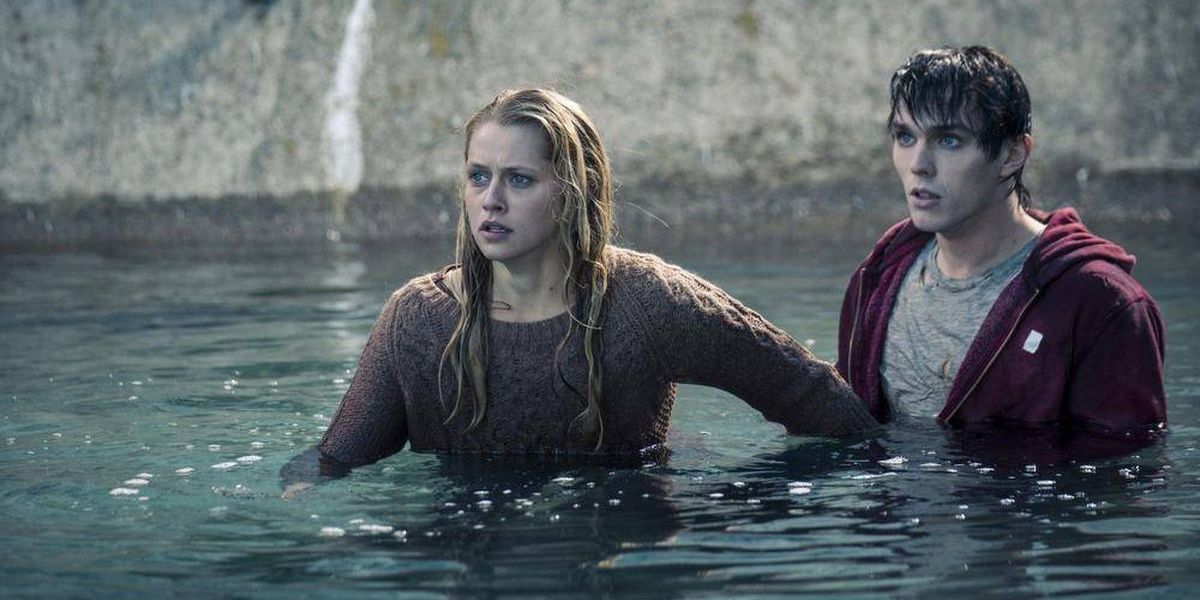 Have you ever wondered if zombies can fall in love and become human again? This is the premise put forth by Warm Bodies, a 2013 zombie apocalypse film directed by Jonathan Levine. The film involves a budding romance between a zombie, R (Nicholas Hoult) and a young woman, Julie Grigio (Teresa Palmer). Drawn to and attracted to Julie, R begins to feel his heart beat once again. As their bond slowly grows, Julie realizes that R is beginning to become human again, signifying that an end to the apocalypse may be possible. It is a fun, quirky love story that proves love can indeed conquer all. Even the living dead. 
2

Candyman (1992)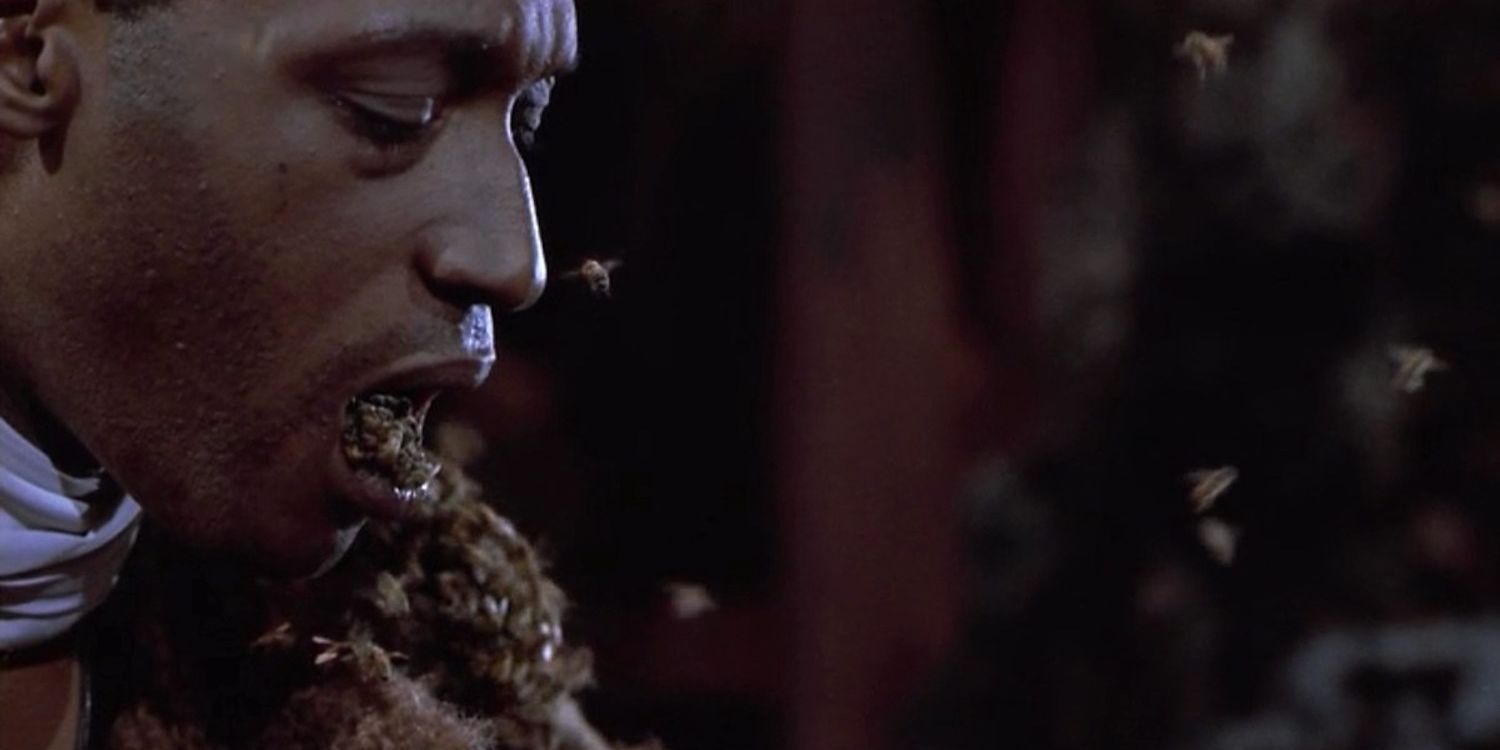 As another unconventional love story from the mind of Clive Barker, Candyman focuses on the urban legend of "The Candyman," an artist and the son of a slave who was lynched for his taboo relationship with a white woman. As the legend goes, when Candyman's name is said five times into a mirror, he appears and kills that person.
RELATED: All The Candyman Movies Ranked, Worst To Best 
Helen Lyle (Virginia Madsen), a graduate student researching the legend, crosses paths with Candyman (Tony Todd), ultimately getting mixed up in Candyman's vengeful murders. As the story unfolds, we learn that Helen is basically the reincarnated embodiment of Candyman's lover, Caroline. In the end, it is Helen who carries on the legend of the Candyman.
1

My Bloody Valentine (1981)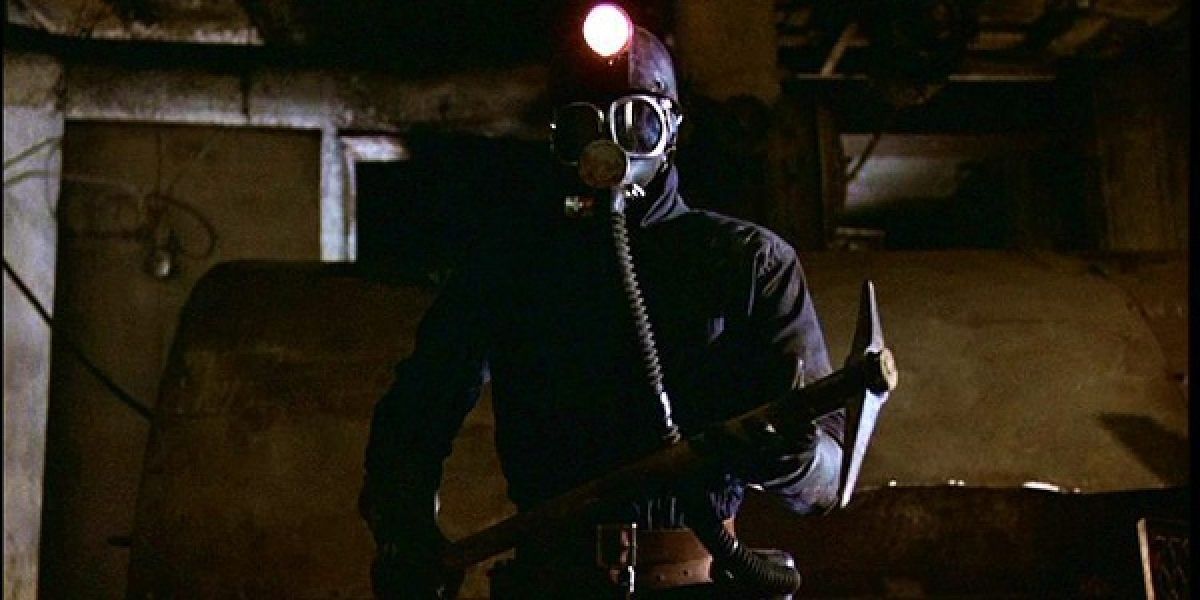 Of course, no list of great Valentine's Day horror films would be complete without the 1981 slasher classic My Bloody Valentine. The film tells the story of Harry Warden, the lone survivor of a mine collapse who survived by turning to cannibalism. Harry escapes and murders the two supervisors who left him and the other miners in the mine to attend the town's annual Valentine's Day Dance. Twenty years later, the dance resumes and the killings begin again. Multiple partygoers are murdered, presumably by mental hospital escapee Harry, with the hearts of many of them removed. But is Harry the real killer? Or is love the true culprit behind the murders? Well, that and a healthy dose of post-traumatic stress disorder.
NEXT: 10 Bizarre Horror Comedies You've Probably Never Heard Of
This entry was posted by Screen Rant on February 14, 2020 at 11:02 am, and is filed under TV News. Follow any responses to this post through RSS 2.0. You can skip to the end and leave a response. Pinging is currently not allowed.