Untitled Goose Game Wins Game of the Year at DICE Awards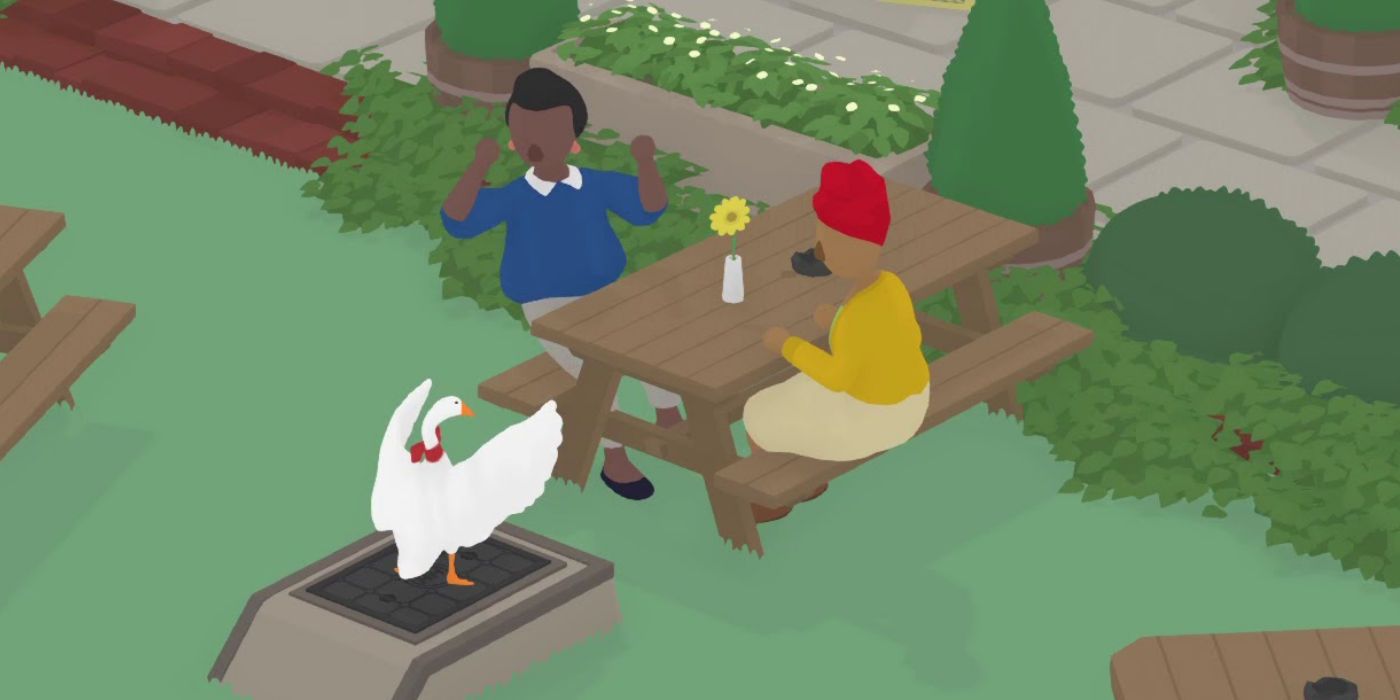 Untitled Goose Game, the second game from indie developer House House, won Game of the Year at the 2019 DICE Awards. The awards were held on February 13, 2020, during the week-long 2019 DICE Summit. In Untitled Goose Game, players take control of a horrible goose with a penchant for mischief. The controls are simple--walk, flap your wings, honk, and grab anything and everything that comes within reach of your beak. There's a set of chaotic goals to accomplish, like stealing a man's slippers and locking a young boy in a telephone booth.
Using quick thinking and puzzle-solving, the player crosses off each goal one by one, thoroughly terrorizing a small town and its inhabitants. A relatively straightforward game, only taking about two to three hours to finish, Untitled Goose Game has received glowing reviews from audiences and critics alike, praising its wackiness and charm.  
Related: The Untitled Goose Has Been Transformed Into A Desktop PC Menace
Venture Beat reports Untitled Goose Game won Game of the Year at the DICE Awards held on February 13, 2020. In addition, House House's game was also nominated for and won Outstanding Achievement for an Independent Game and Outstanding Achievement in Character. Other nominations for Game of the Year included Control and Death Stranding. They both boasted the top number of nominations (with eight noms each) and each took home a number of other wins during the ceremony. Untitled Goose Game is also nominated for the 2020 Independent Game Festival Grand Prize, which will be awarded at the Game Developers Conference (GDC) this March.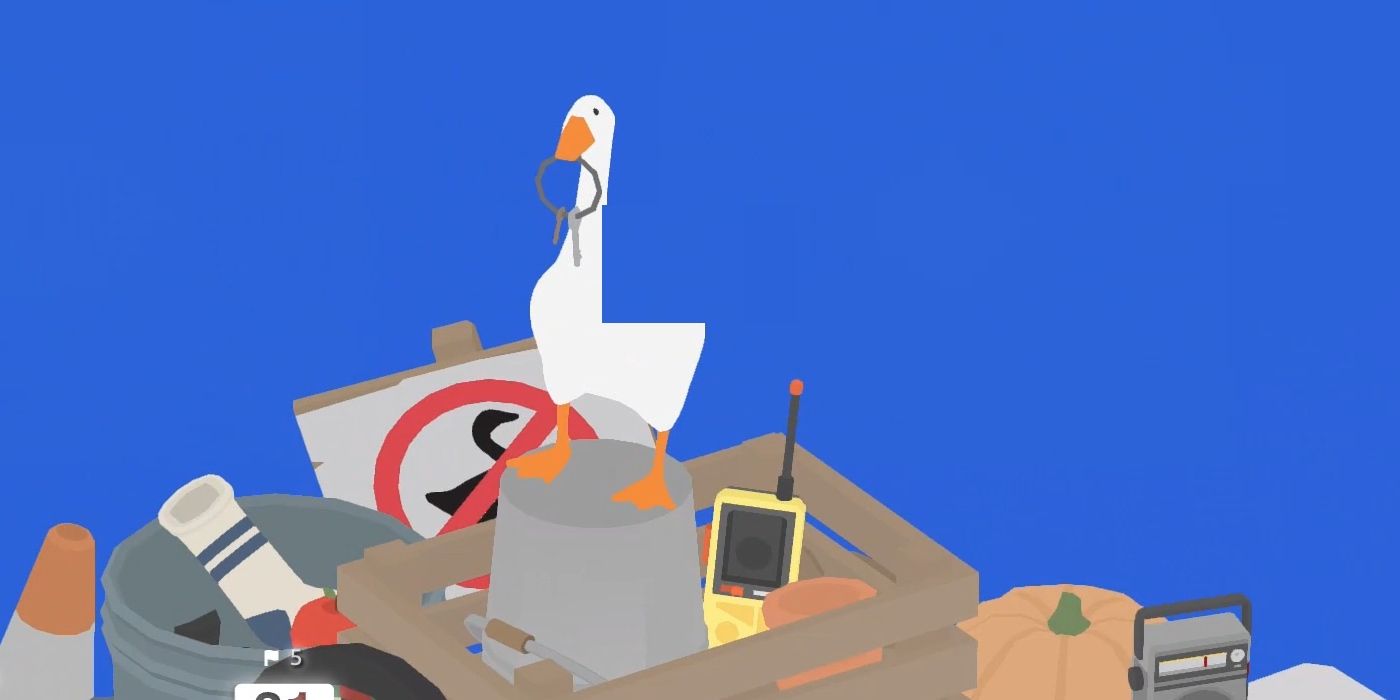 With one million copies sold in just three months since release, Untitled Goose Game is clearly a hit. However, this is only the second game from House House. Its first release, Push Me Pull You, was released in 2016 to glowing reviews, but it never truly caught on the way Untitled Goose Game did. Untitled Goose Game became a phenomenon, and its Game of the Year win at the DICE Awards will no doubt help to continue that growth. This means a lot for House House as an indie developer. An award of this caliber brings the small studio even further into the spotlight. With any future games it releases, the knowledge that it also created DICE Game of the Year 2019 will boost the chances of future recognition as well as boost the team's future sales.
Last year's DICE Game of the Year was God of War, a complex, well-funded beast of a game. This year, the highly anticipated, incredibly designed and animated Death Stranding from Hideo Kojima was also a Game of the Year contender, and yet Untitled Goose Game still came out on top. Despite the fact that it takes, at most, three hours to complete and players don't even have the ability to make the goose jump or fly. Simplicity can work in games, and House House has proven it with Untitled Goose Game.
Next: Death Stranding and Control Gain Most Nominations at 2020 DICE Awards
Untitled Goose Game is available on PC, Playstation 4, Xbox One, and the Nintendo Switch.
Source: VentureBeat
This entry was posted by Screen Rant on February 14, 2020 at 11:02 am, and is filed under TV News. Follow any responses to this post through RSS 2.0. You can skip to the end and leave a response. Pinging is currently not allowed.