Victoria F.'s Hometown Date Crasher Could Peter's Ex Merissa Pence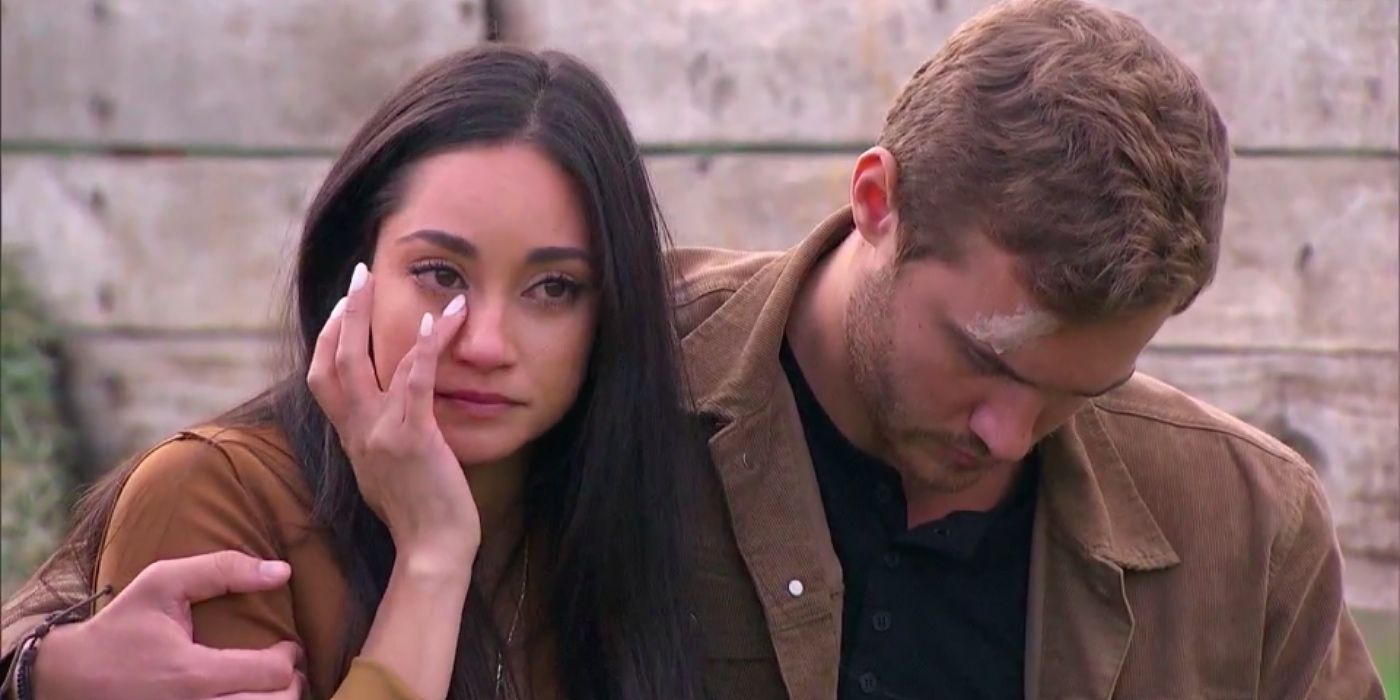 Much like the rest of her onscreen journey, Victoria Fuller isn't going to have an easy hometown date on this season of The Bachelor. A new preview for next week's episode tells fans that a mystery woman will crash Victoria's date and reveal a big secret. What could this contestant be hiding?
Although Peter Weber clearly has strong feelings for Victoria, their relationship hasn't been easy up to this point. On their first one-on-date date, Victoria's ex-boyfriend, Chase Rice, was the musical performer. Naturally, the contestant was a bit shaken up, but when she tried to talk to Peter about it, she ended up walking out of the room in tears. That's been her pattern since the very beginning. When Peter gave her another one-on-one date to make up for their botched first experience, Victoria again freaked out and stormed away, this time crying over the fact that she didn't know if she could continue this journey. Despite her second outburst, Peter still gave her a rose. In the latest episode, Peter tried to check in with Victoria about her earlier breakdown, and she immediately got defensive and accused him of being in a mood when they talk. Though she recognizes that her up-and-down emotions are difficult to deal with, she makes no effort to change her behavior. Even though she had yet another meltdown, Peter still gave her a rose, so he'll be heading to her hometown next week.
Related: Which Bachelor Contestant Is Peter's Mom Begging Him to Bring Home? 
Surprise, surprise - it doesn't look like Victoria F.'s hometown is going to go well. A trailer for next week's episode posted on EW reveals that a mystery woman will crash Victoria's hometown date to reveal a big secret to Peter. Although the woman is blurred out in the video clip, Peter's facial expression suggests that he knows her. Whatever the woman says, it really shakes up the Bachelor. When Peter confronts Victoria about it, she goes right into her default mode of defensiveness, this time worse than it has ever been. When Peter tells Victoria he's just asking for the truth, she responds by saying, "Well, it doesn't matter anymore, Peter." Obviously taken aback by the entirely cavalier attitude of this woman he's falling in love with, Peter's face turns to shock and he croaks out a surprised, "Excuse me?" Not one to back down from a fight, Victoria responds with a nasty, "Excuse you, what?"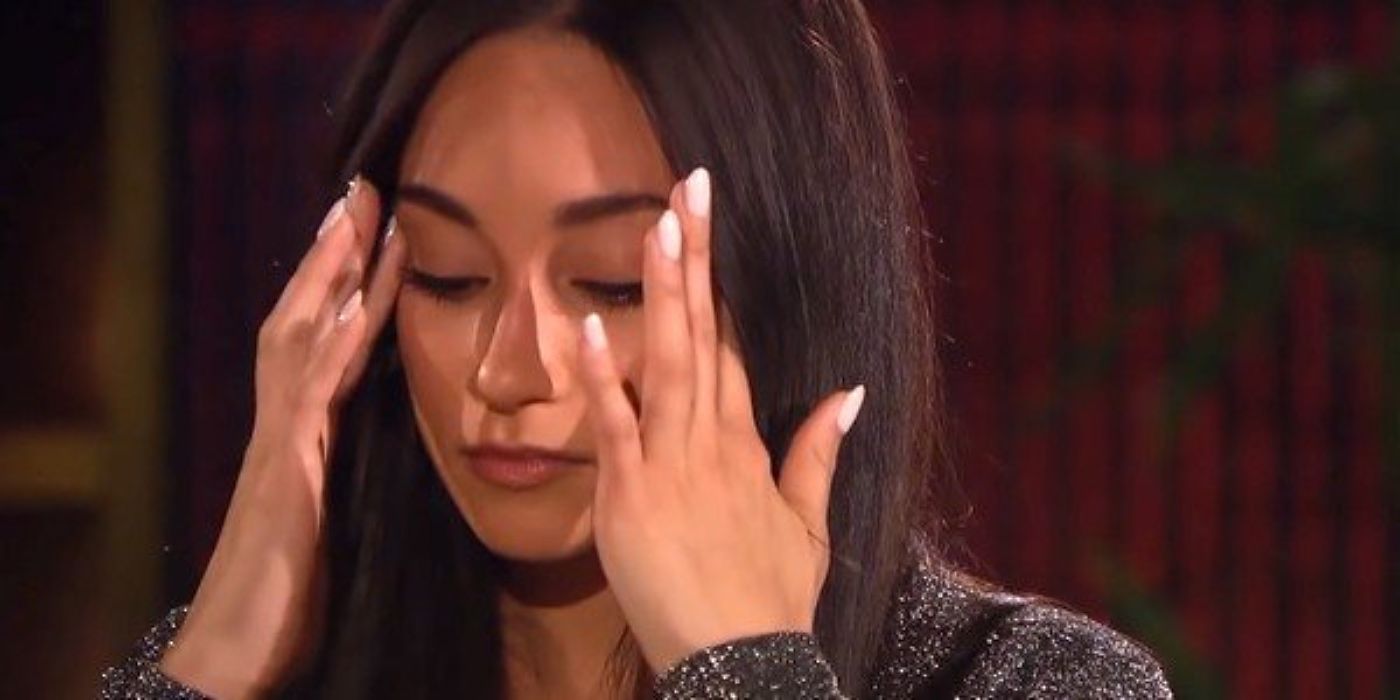 While we're not quite sure what happens on this hometown date, the new trailer surfaced right around the time that one of Peter's ex-girlfriends, Merissa Pence, claimed to have a history with Victoria (via Us Weekly). Although Merissa only dated Peter for five months in 2012, she has known Victoria for about three years. According to Merissa, the persona Victoria's trying to capture on TV isn't who she really is. "She just thinks that the world revolves around her and she's the hottest thing that's ever hit this plane," Merissa said. "And actually the most disturbing thing so far of all of this was the lingerie episode that she just acted like she was this coy person. The people in Virginia Beach are even seeing that that's not you at all. You're always the one in the bar wanting attention."
Could Merissa be the mystery woman on Peter's date? If she is, it would explain why Peter seems to know Victoria's whistle-blower. Whatever the mystery woman reveals, however, Victoria's reaction will likely be the nail in her coffin. Innocent people don't become angry with the person confronting them. Her cruel response and continued unpleasant behavior prove there's a whole other side to this moody woman. Hopefully, Peter will take the mystery woman's comments to heart and bow out of that relationship. But from everything we've seen so far this season regarding Peter's lack of decision-making skills, that probably won't be the case.
Next: Peter Weber Might Be the Worst Bachelor In the History of the Show 
The Bachelor airs Mondays at 8 pm on ABC.
This entry was posted by Screen Rant on February 14, 2020 at 12:02 pm, and is filed under TV News. Follow any responses to this post through RSS 2.0. You can skip to the end and leave a response. Pinging is currently not allowed.