Archive for
March 12, 2020
0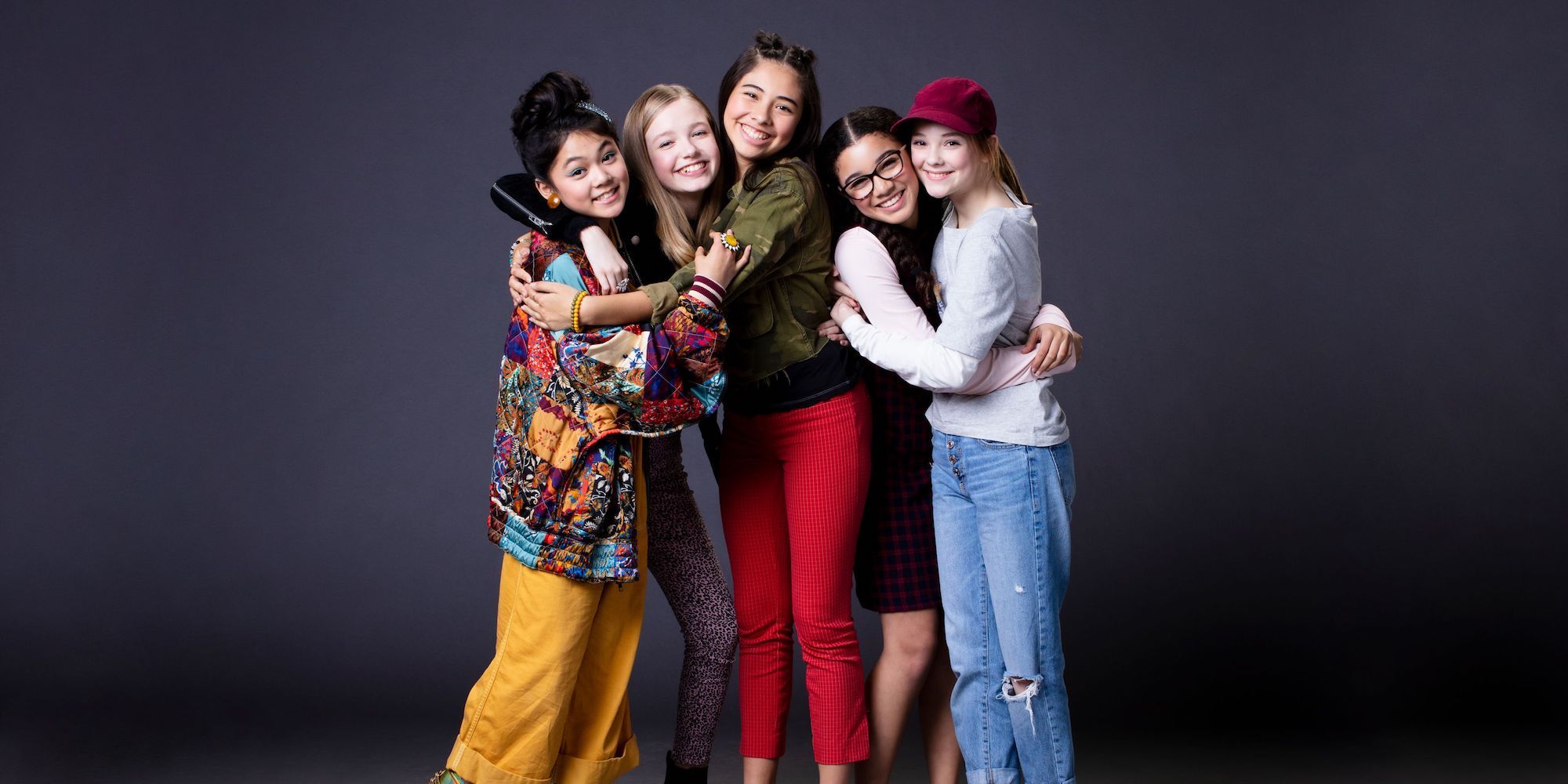 Netflix revealed the first look at their upcoming The Baby-Sitters Club show, based on the popular book series by Ann M. Martin. There are over 130 books in the original series, published by Scholastic between 1986 and 2000. The story follows five best friends in Stoneybrook, Connecticut, who decide to create their own babysitting service for the town. Martin wrote the first 35 books, while the rest were either ghostwritten or penned by Peter Lerangis.
In the new version, actress Sophie Grace plays Kristy Thomas, Malia Baker plays Mary-Anne Spier, Momona Tamada (To All the Boys: P.S. I Still Love You) is Claudia Kishi, Shay Rudolph (Lethal Weapon) plays Stacey McGill, and Xochitl Gomez rounds out the cast as Dawn Schaefer. Also starring are Alicia Silverstone (Clueless) and Mark Feuerstein (Royal Pains). It remains to be seen whether the series will add in other characters like Mallory Pike or Jessi Ramsey.
Related: The 25 Best Films on Netflix Right Now
Taking inspiration from one of the classic book covers, the first poster for the upcoming series has each character matching the pose of their character on the cover. Dawn (Gomez) is added in, as her character wasn't featured on the cover of the first Baby-Sitters Club book. Netflix shared these images side-by-side on their Netflix Family twitter. The Baby-Sitters Club book series was previously adapted into a television series in 1990, as well as a movie version in 1995. Netflix announced that they were adapting the books into a television series last February, but since then, there has been very little new information released. There is still no word on a release date.
Netflix has previously found great success in rebooting popular television series, like Arrested Development and Fuller House. The Baby-Sitters Club will certainly be a nostalgia trip for older fans of the books, but the series is aimed at a younger audience. In order to modernize the story for fans, Graphix, a division of Scholastic, began releasing graphic novel adaptations of the series in 2006. A spin-off series called Baby-Sitters Little Sister released the first of four graphic novels last December. But it's been a very long time since the characters of The Baby-Sitters Club have been on-screen, so we will have to see if there is still an audience for their stories.
More: What To Expect From On My Block Season 4
Source: Seventeen