Archive for
March 19, 2020
0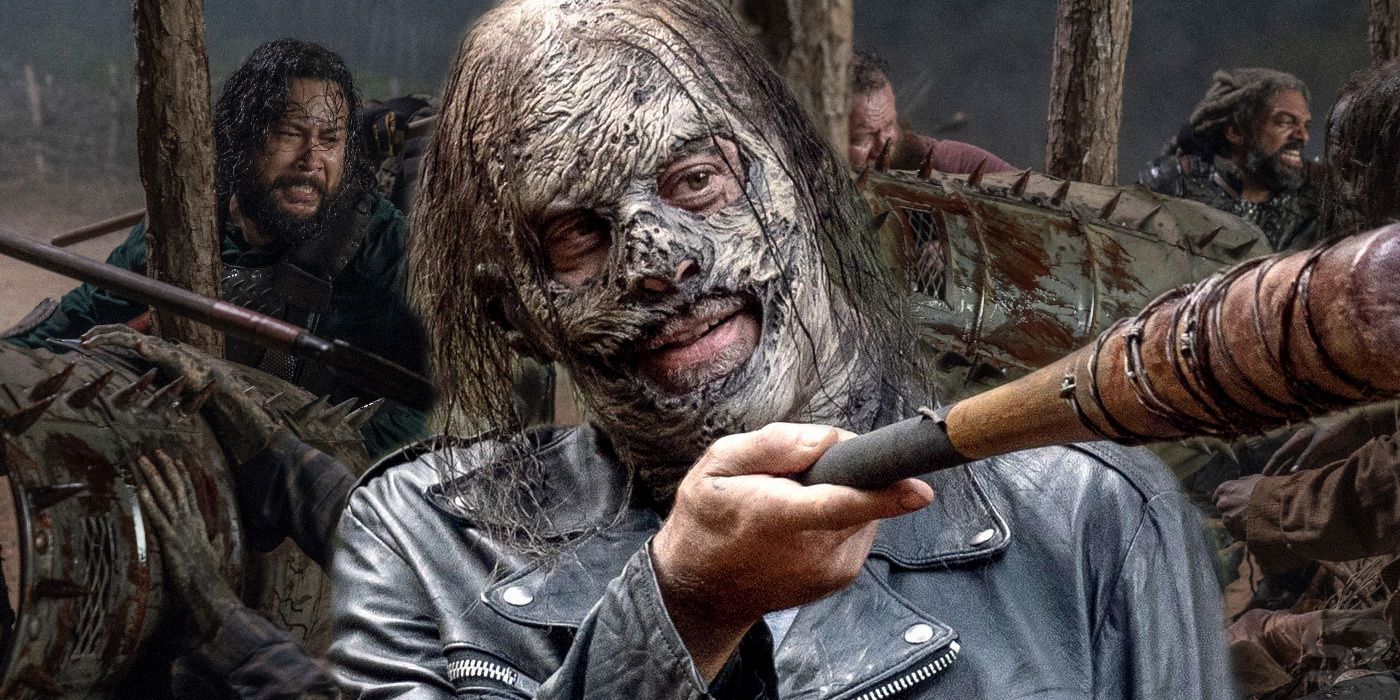 Not everyone made it out alive when Hilltop and the Whisperers clashed in the latest episode of The Walking Dead season 10. The conflict between the various communities and the Whisperers has been building for a while, and it finally led to a large-scale battle when Alpha (Samantha Morton) led her forces (and a horde of zombies) into a fight with the people of Hilltop.
After a brutal and bloody encounter with Daryl (Norman Reedus) and a conversation with Lydia (Cassady McClincy), Alpha decided it was time to take on Hilltop. Upon discovering that a battle was coming, Daryl, Ezekiel (Khary Payton), Rosita (Christian Serratos), and all the others made preparations for the Whisperers. Armed with medieval weapons and shields, the survivors formed a line outside Hilltop and defended their home from the Whisperers. Hilltop was defeated, and the characters were forced to flee and seek refuge elsewhere.
Related: Why Connie Is Still Missing In The Walking Dead: Did She Die?
Of course, with this being The Walking Dead, some characters didn't survive the battle, as there were casualties on both sides. The Walking Dead season 10, episode 12, "Walk With Us" adds to the death count attributed to the conflict with the Whisperers. The series lost several major and supporting characters to the Whisperers in season 9, including Jesus (Tom Payne), Tara (Alanna Masterson), Enid (Katelyn Nacon), and more. This continued in The Walking Dead season 10 with the murder of Siddiq (Avi Nash). The Whisperer War has certainly taken its toll on the characters, and it may get worse. Here's everyone who died after the Whisperers attacked Hilltop.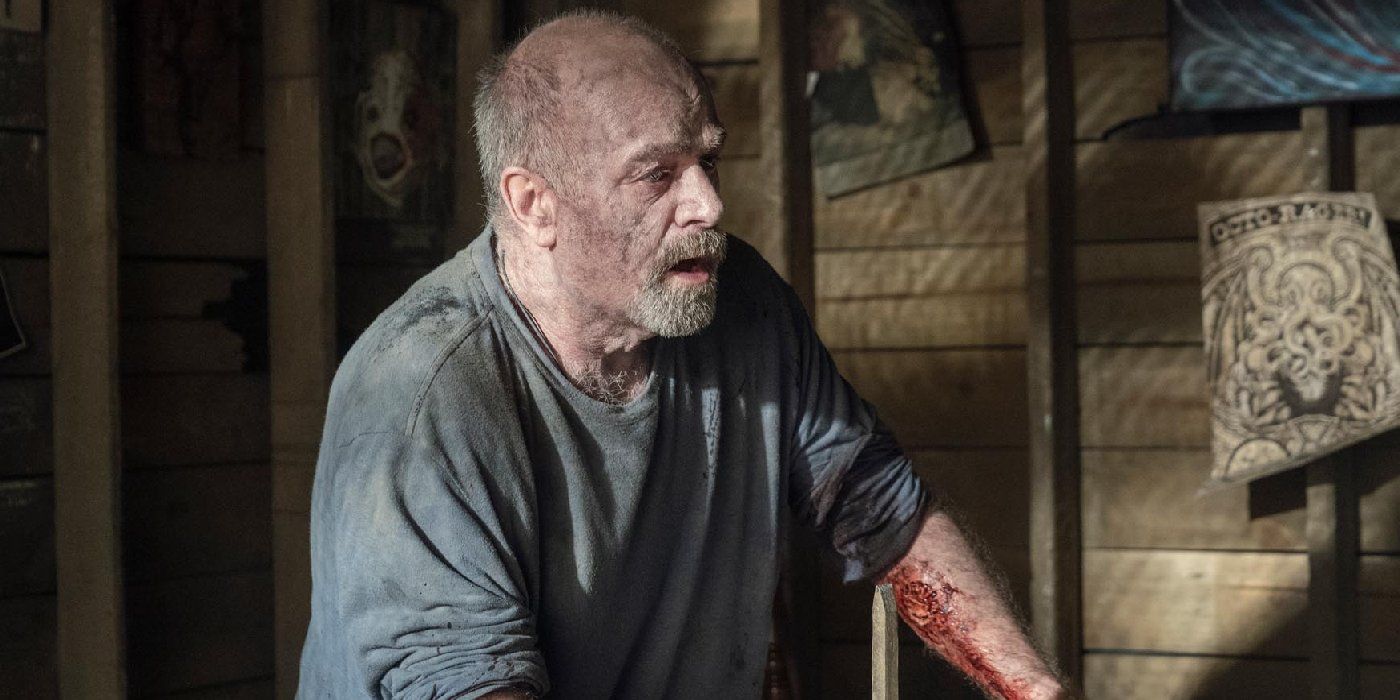 Earl Sutton (John Finn) is Hilltop's blacksmith and someone who's been on the show since the Walking Dead season 9 premiere, but only in a recurring role. While drunk and overcome with grief over the death of his son, Earl was manipulated by Gregory (Xander Berkeley) into making an attempt on Maggie's life. But Maggie (Lauren Cohan), who understood Earl's pain, agreed to spare his life. Since then, Earl has been shown to be an important part of Hilltop's community. Later on, Earl adopted the Whisperer baby that was left behind by Alpha's people, and lost his wife to the Whisperers during the Fair.
Earl died a hero's death in "Walk With Us" when he helped safeguard the children after Hilltop fell. Ezekiel was supposed to get the children to safety, but was waylaid during the attack, forcing Earl to take Judith (Cailey Fleming) and the children into a building. The problem, however, was that Earl was bitten on the arm at some point during the attack. Earl, knowing what was about to happen, spoke a few encouraging words to the children, isolated himself, and took his own life by forcing his own head through a railroad spike. Somehow, he missed the brain and he reanimated anyway. Judith had no choice but to put him down. With both of the Suttons now dead, it's unclear what will become of the Whisperer child, Adam. Unfortunately, the episode's next death prevents the child's next of kin from taking care of him as well.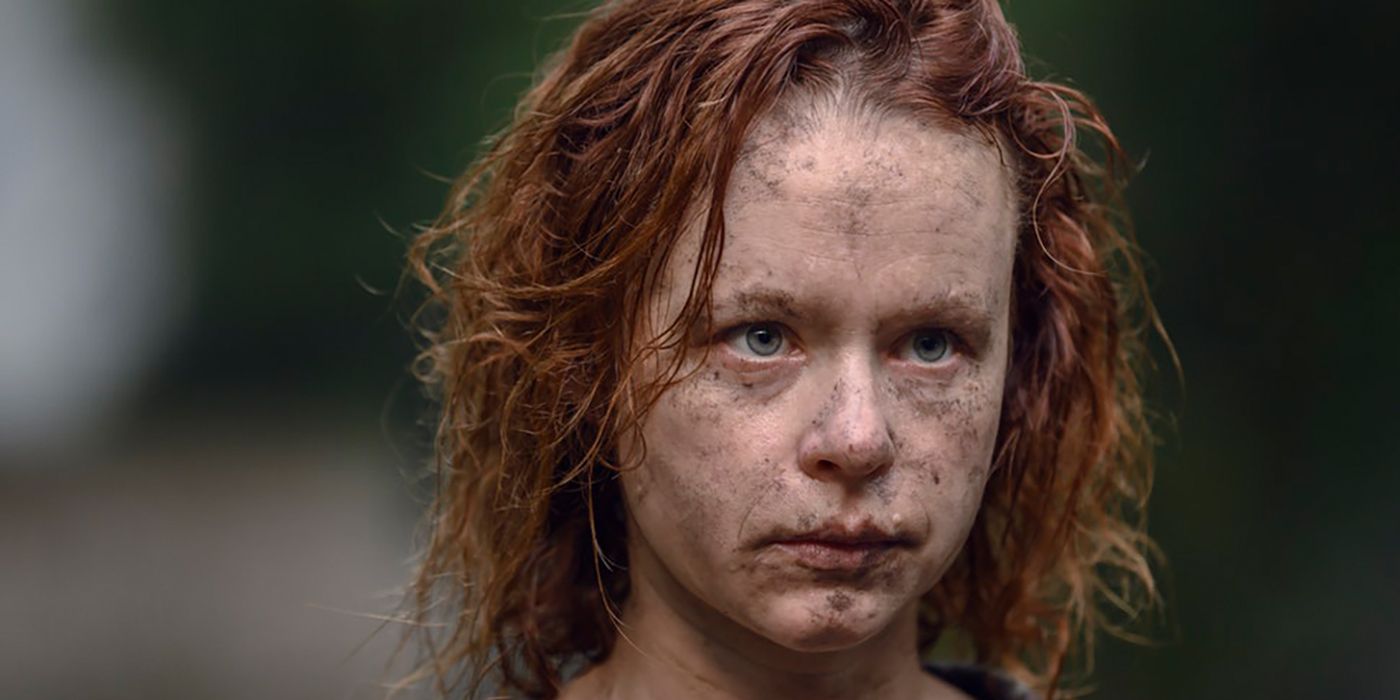 Gamma started out as a loyal member of the Whisperers in season 10, but after a while, cracks began to form. Her loyalty to Alpha was shaken after Gamma killed her sister for the Whisperer leader. After speaking with Aaron (Ross Marquand), the third-in-command of the Whisperers began to doubt her allegiances to the Alpha and slowly developed a rapport of sorts with Aaron. Ultimately, Gamma turned on the Whisperers and gave up valuable information to Aaron about Alpha's horde. When her betrayal was discovered, Alpha demanded that she be punished.
Related: Walking Dead Confirms Beta Identity Theory: Who He Really Is
It all came to a head in "Walk With Us" when Gamma escaped Hilltop alongside Kelly (Angel Theory) Alden (Callan McAuliffe), and Adam. After being chased by zombies, the group tried to hide in a vehicle, but Gamma stayed behind to provide a distraction. Her efforts to save their lives was a huge, redemptive moment. She managed to fight off the zombies, and just when it seemed that she might survive the encounter, Beta (Ryan Hurst) appeared out of nowhere and stabbed her. Beta killed Gamma in retaliation for her betrayal.
Gamma's death is important for the current story, because of what it means for the rest of The Walking Dead season 10. Beta murdering Gamma sets up another major comic book death. In the comics, Aaron is the person who kills Beta, and now he has all the motivation he needs to do just that on the show.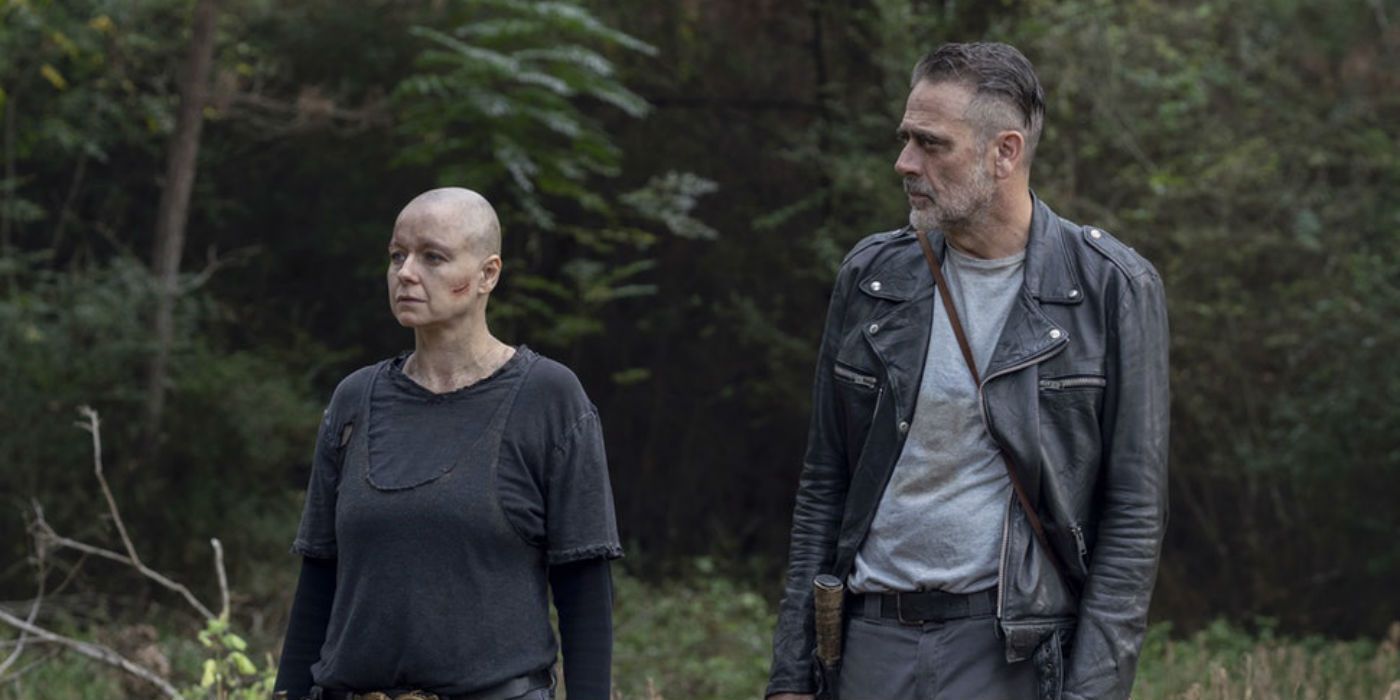 Alpha has been the show's main antagonist since season 9, and the series set the stage for her downfall as soon as she agreed to let Negan (Jeffrey Dean Morgan) join the Whisperers. After all, it was Negan who killed her in the comic book version of the story. Beta has been distrustful of Negan this entire time, and apparently for good reason. Alpha, on the other hand, took a liking to the former Savior and his methods. Alpha even used some of Negan's old tactics in her battle strategy against Hilltop, though she rejected his suggestion about forcing Hilltop into surrendering.
Negan's ulterior motives became increasingly clear when he captured Lydia and promised to bring her to Alpha, who believed that Lydia needed to die at her own hand so that she could become stronger. After stepping into the cabin where Lydia was supposedly being held, Negan abruptly slit Alpha's throat. Negan's decision to infiltrate the Whisperers and kill their leader wasn't a surprise to comic readers, as this is how the character was killed off in the comics.
Related: What Walking Dead's Commonwealth Tease Means For The Rest Of Season 10
At the end of the episode, Negan handed the head over to Carol (Melissa McBride), confirming a major fan theory that Carol is the one who let Negan out of his cell. As it turns out, Negan was Carol's secret weapon all along. Carol has been desperate to avenge her son since he was murdered by Alpha in season 9, and her revenge had been denied to her at every turn, but letting Negan out gave Carol a way to get what she wanted. So even though Carol didn't get to take out Alpha personally, she did successfully mastermind the character's death. The actions of Carol and Negan are sure to light a fire under Beta, who will presumably take over as leader of the Whisperers. As dangerous as Alpha was, Beta has proven himself to be an even bigger threat. The Walking Dead may have lost Alpha, but the Whisperers are in capable hands with Beta.
More: The Walking Dead Proves The Show Can Survive Michonne's Exit