Archive for
March 26, 2020
0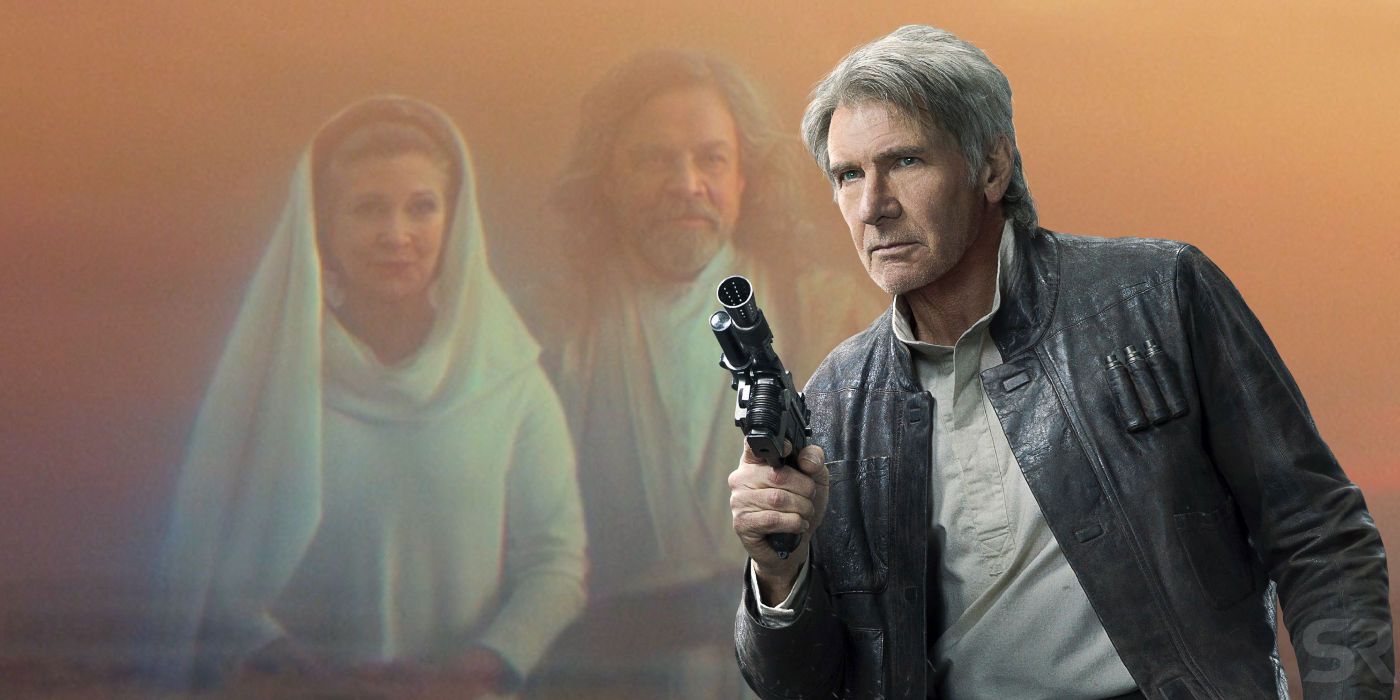 The Star Wars sequel trilogy didn't have a proper reunion for Han Solo, Luke Skywalker, and Leia Organa, but they did have one thing in common: all their final encounters before dying were with Kylo Ren. As Lucasfilm debuted a new trilogy set decades after the original movies, it was a no-brainer that they brought back the franchise's legacy characters. Mixed with new key players from both sides of the Force, including Rey, Finn, Poe, and Kylo Ren, the universe's first leads were very much intertwined with this latest narrative despite having relatively less screentime.
Initially, the idea was to anchor every single film in the new trilogy to one of the older cast members. Han Solo was the central figure in 2015's Star Wars: The Force Awakens, with the Skywalker twins in 2017's Star Wars: The Last Jedi and 2019's Star Wars: The Rise of Skywalker. Sadly, the tragic and untimely death of Carrie Fisher forced Lucasfilm to re-assess their original plan given that the actress passed away before filming on the final installment began. This led to a director switch from Colin Trevorrow to J.J. Abrams, who kicked off the Star Wars renaissance.
Related: Star Wars: Trevorrow Script Reveals One Way to Fix Major Leia Plot Hole
While audiences didn't see Han, Luke, and Leia reunite in the sequel trilogy, their respective deaths still had one thing in common - their final encounters were with Kylo Ren. In The Force Awakens, Han attempted to convince his son to drop his Kylo Ren persona and come home with him as Ben Solo. Personally asked by Leia, the once carefree smuggler earnestly attempted to reach out to Ben, in the hopes that Ben would see his wrongdoings and ultimately decide to drop his unhealthy obsession with Darth Vader. After a few moments of uncertainty, Kylo Ren doubled down on his decision to be an agent of the sark side of the Force by killing Han Solo himself.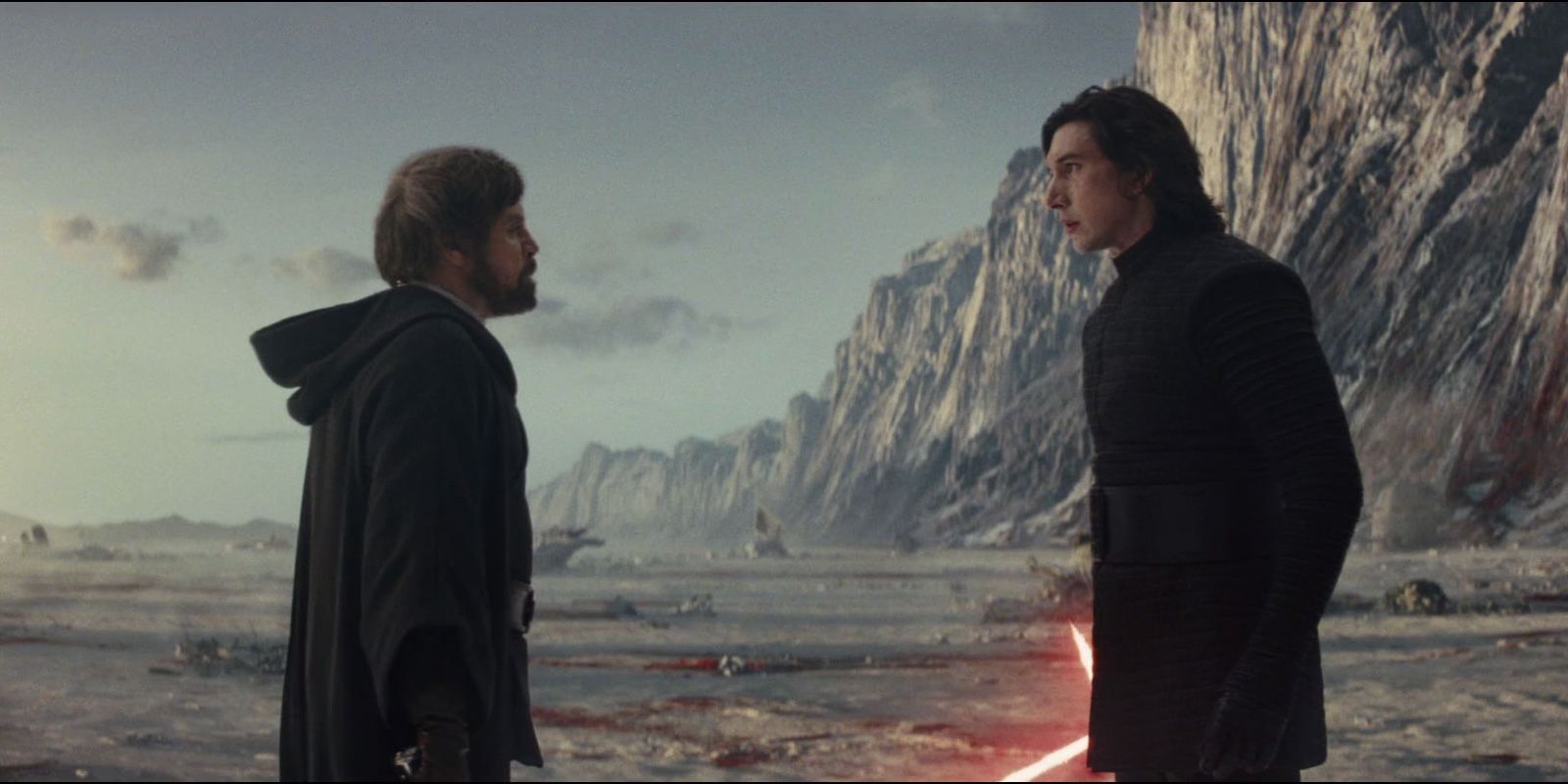 Following his emboldened decision to cross and kill Supreme Leader Snoke, Kylo Ren hit the peak of his evilness in Rian Johnson's The Last Jedi. In the movie, it's revealed Luke drove Ben to the dark side - and that result is what drove Luke to isolation. While audiences never see Luke leave Ahch-To, despite Rey's pleas for him to help Leia and the Resistance against the First Order, the legendary Jedi came through at the last minute - using the Force to project himself on Crait to face his nephew. Throughout their whole encounter, no one knew that his presence was nothing but a projection. So while Kylo Ren was busy confronting his former Jedi Master, it bought the Resistance some time to escape. Luke's final words to Kylo Ren was a promise that it wouldn't be the last time he'd see him (which didn't really mean anything anymore in The Rise of Skywalker); after that, viewers saw him die on Ahch-To.
Abrams had to be crafty in dealing with Leia in The Rise of Skywalker. With very limited footage, they needed to come up with a deserved send-off for the beloved character while also making sure that she was every bit part of the story. So, they came up with the idea that, like Luke, she used all her Force energy to reach out to Kylo Ren in a last ditch effort to bring him back to the light side. She succeeded, but not without any sacrifices, as she died doing this. Interestingly, Fisher and Driver didn't share the screen in the Star Wars sequel trilogy, potentially because Lucasfilm was saving their interactions for the final film. Sadly, they weren't able to push through with that due to the actress' death prior to filming the movie.
More: Star Wars: Every Reveal About Rey & Kylo Ren In The Rise of Skywalker Novel