Animal Crossing Holidays Are Very Different In New Horizons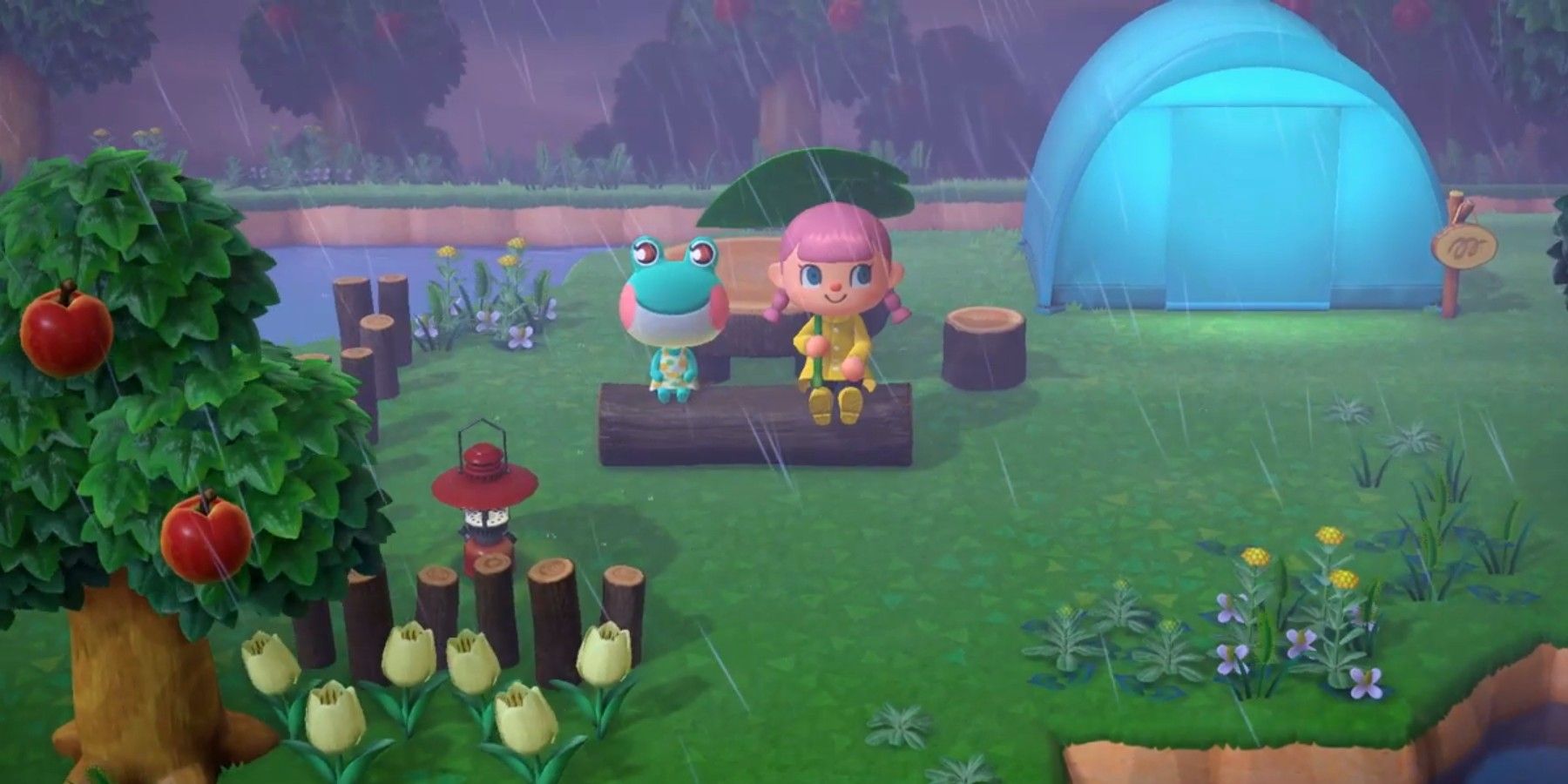 While time travel still exists inside Animal Crossing: New Horizons, the latest installment in Nintendo's long-running town simulator franchise, the ability to travel to different holidays is missing from the game. Animal Crossing New Horizons introduces some pretty drastic changes to the series and adds a lot of new features, as well as making a ton of quality-of-life improvements. A series once set in small towns now takes place on deserted islands which players are tasked with shaping into thriving metropolises. All the while, Animal Crossing: New Horizons players get to experience the changing of the seasons in real-time as the time in game correlates with the time in the real world.
Animal Crossing: New Horizons uses the Nintendo Switch's system date and time settings to tell what time it should be in game. In every other main-line Animal Crossing game players were given the option to to change the date and time in game via the game's main menu. This allowed players to easily change the games date and time to the next day or a specific date without changing their system's clock. This is what players refer to as "time traveling in Animal Crossing" which allowed them to jump forward or backward in time with minor repercussions. It also allowed players to set their time in game to holidays which would allow them access to event-exclusive items that could only be obtained during that holiday.
Related: Animal Crossing: New Horizons Is Revealing Its Players Evil Tendencies
However, Animal Crossing: New Horizon's has restricted what players have access to when they time travel, and a change in format may cause certain events to be delayed. In a recent interview with The Washington Post, the game's director, Aya Kyogoku, and producer, Hisashi Nogami, stated players would no longer be able to time travel to experience in-game holidays. Instead, Kyogoku and Nogamis stated seasonal events would be released for players to experience via Animal Crossing: New Horizons DLC. Their hopes are that making this change will encourage players to stick with the game longer and increase its lifespan. They stated this was not intended to discourage people from time traveling in-game, but would encourage people to play the game as it was originally intended; one day at a time.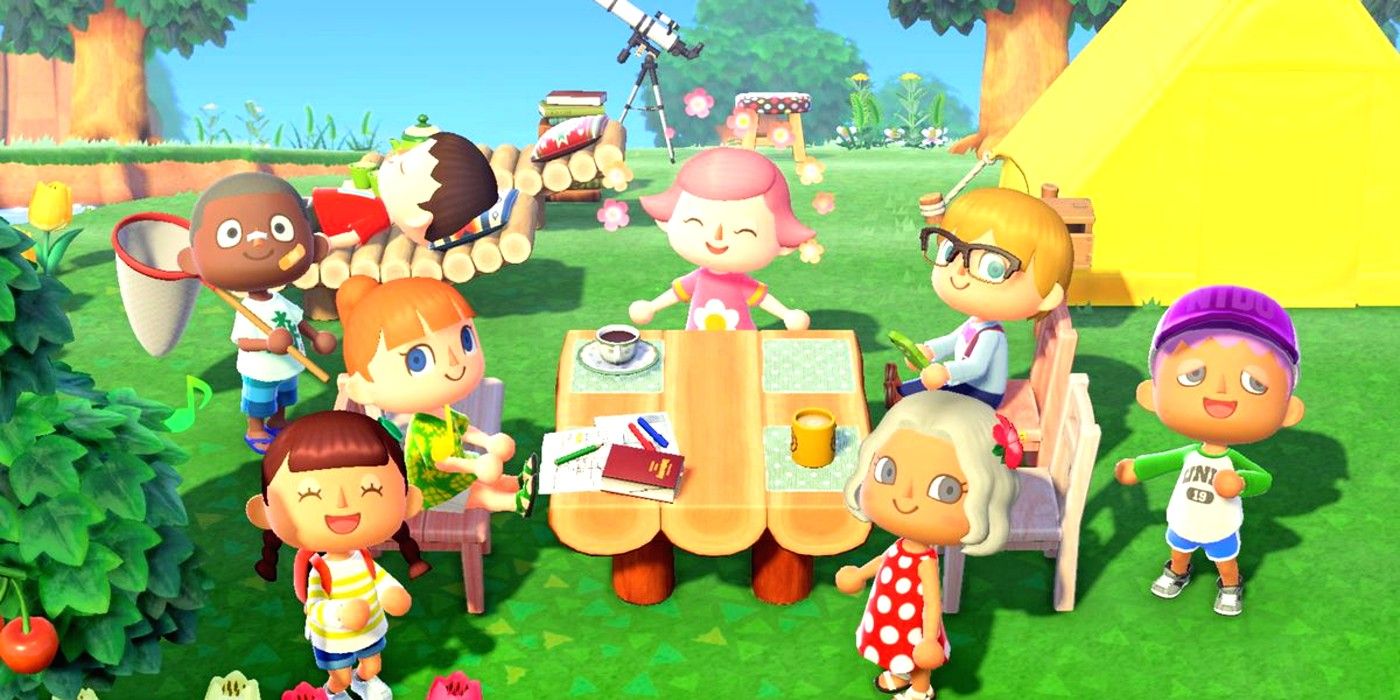 The first seasonal event planned to launch via DLC is slated for sometime around Easter. Previous Animal Crossing titles had events around the time of Easter called Bunny Day. However, during their interview Kyogoku and Nogami stated the first Animal Crossing DLC event could potentially be delayed. Japan is currently facing the global COVID-19 coronavirus pandemic with over 1,000 recorded cases, and as both Kyogoku and Nogami work at Nintendo's Japan location they are monitoring the pandemic and the effect it could have on post-game content's launch closely. They stated the seasonal updates are still in development, but the team may need to adjust their time schedule if Japan's coronavirus status worsens.
While the updates may be delayed for a short period of time, their developmental process for future seasonal events raises some optimistic questions. If Kyogoku and Nogami's team is still working on an Easter themed update, it's safe to assume they will be developing future events closer to the times of their release. In previous iterations of Animal Crossing seasonal events would remain the same regardless of what year they took place in. If the team behind Animal Crossing continues to develop seasonal events over the next year or two, it could be possible Easter in 2020 is a different event than it will be in 2021, or new events could be added in the future such as milestone birthdays for other Nintendo IP's or events that change yearly such as Chinese New Year. Regardless, players will have to wait and see what Animal Crossing: New Horizons has in store during the upcoming seasons.
Next: Animal Crossing: New Horizons Updates May Be Delayed
Source: The Washington Post
This entry was posted by Screen Rant on March 26, 2020 at 4:53 am, and is filed under TV News. Follow any responses to this post through RSS 2.0. You can skip to the end and leave a response. Pinging is currently not allowed.