Archive for
April 5, 2020
0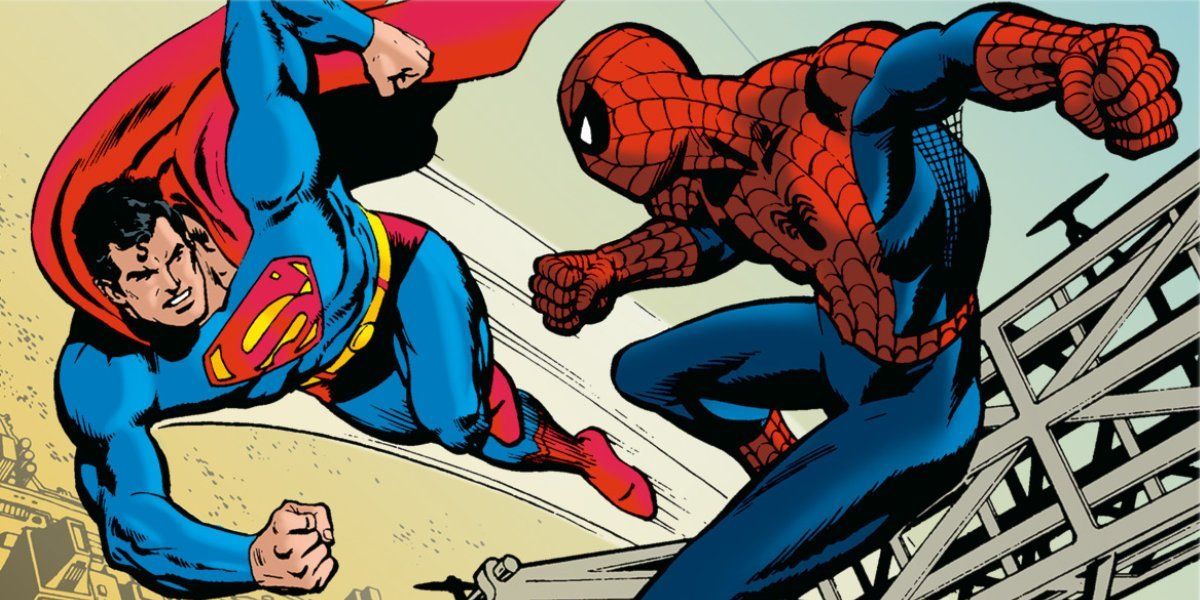 The times when Marvel and DC Comics have come together for big inter-publisher crossovers are rare, with one the biggest ones being DC  vs. Marvel Comics back in 1996. In the crossover, several Marvel heroes are forced to go one-on-one with DC heroes, lest their realities be torn apart and ripped from existence. However, Superman and Spider-Man aren't pitted against each other in this crossover.
Rather, before their respective match-ups with other heroes, the pair team-up in a very unique and entertaining way, with no powers, masks, or capes involved. Instead, this team-up happens with their secret identities at their day jobs. The DC vs. Marvel Comics plot has to do with two cosmic brothers at war with one another, using heroes from two different realities (Marvel and DC) as pawns in a giant cosmic chess match.
Related: Daniel Craig Wanted To Play Superman Or Spider-Man As A Kid, Not James Bond
The heroes are forced to fight with one another, or their respective reality will face the destructive consequences. Batman is summoned to fight Captain America, Aquaman fights Namor, Wonder Woman takes on Storm of the X-Men, and Green Lantern battles it out with the Silver Surfer, to name just a few of the battles that converge in the epic crossover. Furthermore, not only do the heroes find themselves fighting heroes from a different reality, they also find both realities have merged together as one. This merging creates a pretty interesting situation for Superman and Spider-Man, with specific note to both of their civilian lives.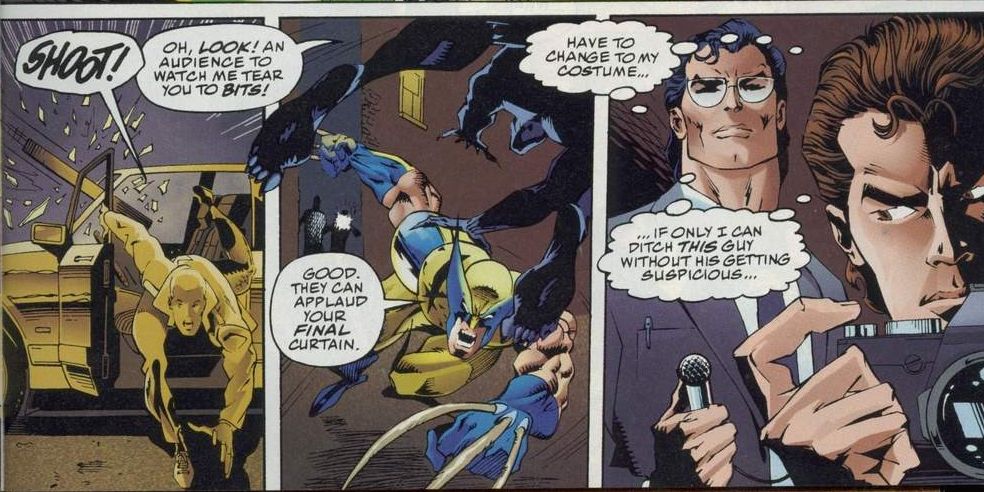 Fans know that Superman's secret identity as Clark Kent has him working as a reporter at Metropolis' Daily Planet newspaper. Likewise, Spider-Man's alter ego Peter Parker works as a photographer for New York's Daily Bugle newspaper. Thanks to DC vs. Marvel Comics, the two cities merge together, as does the newspapers, with Marvel's J. Jonah Jameson serving as the new editor of the Daily Planet, putting Clark Kent and Peter Parker on assignment together during this odd crisis of alternate realities and heroes warring with one another. (As a side note, Spider-Man at this time was actually Ben Reilly, Peter's clone, but was using Peter's name professionally.)
What follows is very entertaining and fun, as neither Clark nor Peter know that the other is in fact, a superhero. While covering a fight between Marvel's Wolverine and DC's Killer Croc, both of them are trying to find a way to ditch the other so that they could change into their respective superhero costumes. It's a pretty humorous dynamic, creating a fun pairing that highlights the similarities of the two heroes. Peter even tries flirting with Lois Lane, before learning the she's engaged to Clark. Despite this, the two arguably biggest and most popular characters from each publisher get along quite well.
Unfortunately, the civilian team-up doesn't last for very long. Superman is summoned to fight the Incredible Hulk, and Spider-Man is called upon to fight Superboy (also a clone!). However, the team-up of Clark Kent and Peter Parker is pretty great nonetheless, and just as entertaining as seeing Superman and Spider-Man join forces. It's certainly one of the best parts of the entire DC vs. Marvel Comics event overall.
More: Marvel/DC Writers Want a Crossover To Boost Comic Sales