Archive for
April 6, 2020
0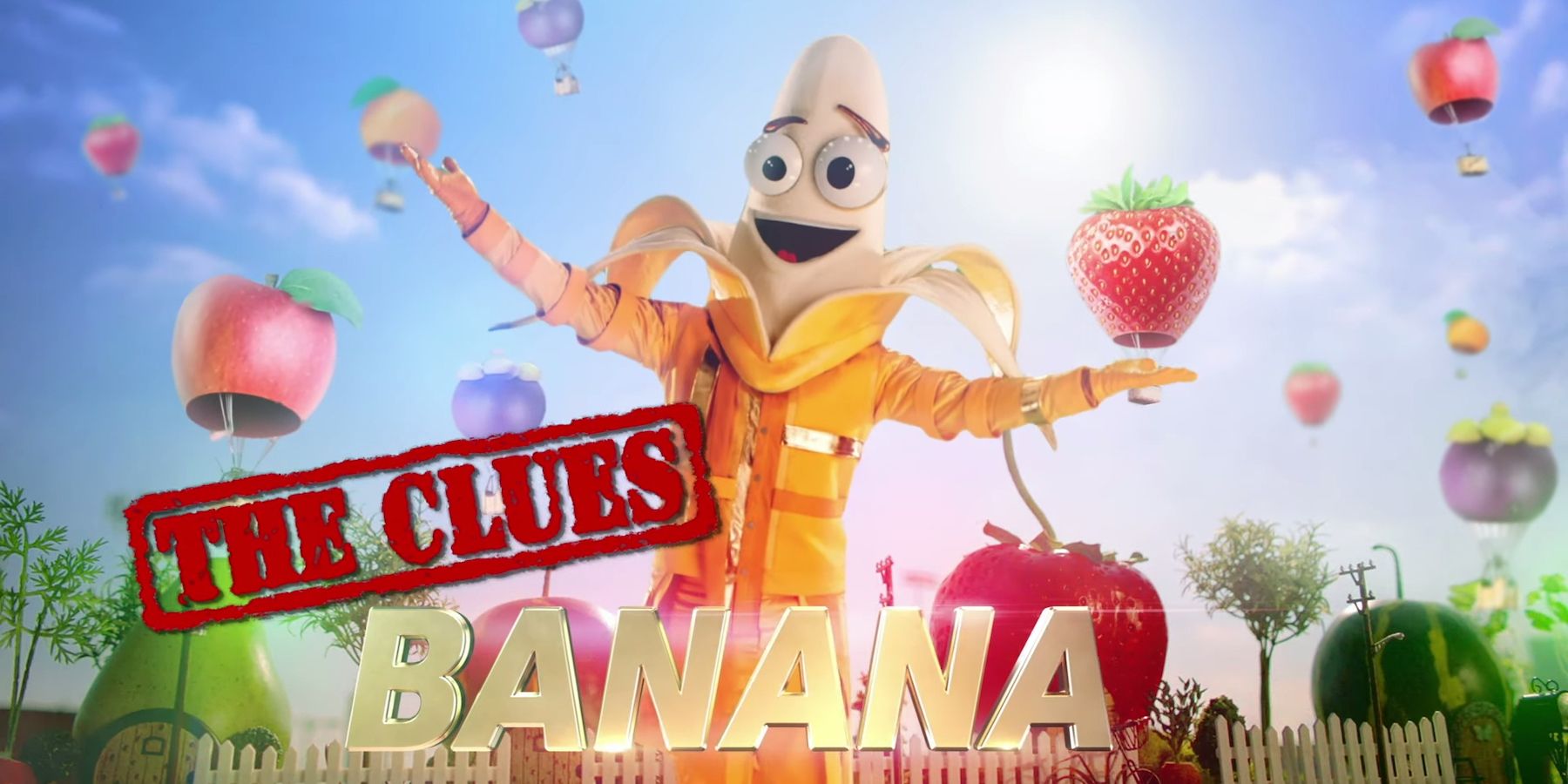 The Masked Singer is down to its final 8 performers and among them is Banana who let everyone know despite many guesses to the contrary that he is not a comedian. If not some of the early comedian guesses than who is Banana?
We've known who Banana was for quite a while here at Screen Rant. Finally, everyone seems to be on board with that prediction. Banana is none other than rocker Bret Michaels. He cleared up a previous clue from week one of group B, which showed a blue-collar. The panelists and many fans took that blue-collar to represent Blue Collar Comedy Tour, which they combined with the banana being the center of the slip on a banana peel gag to mean he was a comedian. But that blue-collar was a dog collar and Michaels had a pet accessories company called Pets Rock that sold dog collars, among other things. This week Banana backed that up when he said that a blue-collar can mean more than one thing. During his second performance, Banana stumbled a bit forgetting his lines and he spoke this week of how a previous injury was responsible for that. The former Poison frontman had a brain hemorrhage years ago that was life-threatening believed to be a result of an onstage injury at the Tonys.
Related: The Masked Singer's Super 9: Who Is Frog?
One of the other new clues was his super clue that if you were rocking a mullet you were likely a kindred spirit. This is a pretty easy connect as though Michaels himself wasn't known for sporting a mullet, definitely, a lot of 90's rockers and rock music fans were. One of the last big clues of the week was the group clue that all 3 of the performers from group C had been interviewed by Oprah. Michaels was interviewed via satellite by Oprah following that previously mentioned brain hemorrhage. Previous clues have pointed just as strongly to the Rock of Love star.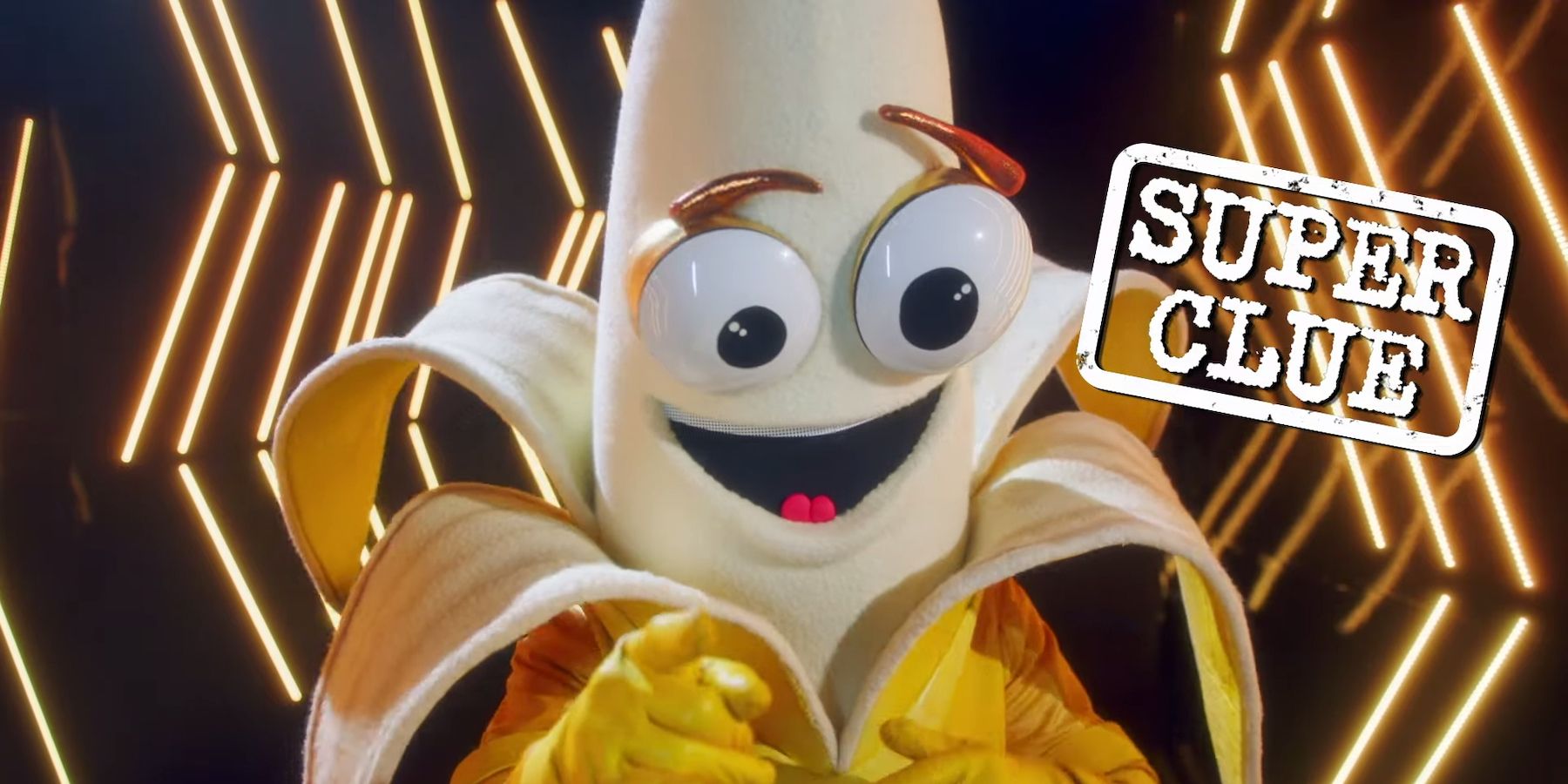 There have been many clues that led people to think of a country music star but these clues actually fit the 90s rocker as well. A pair of black cowboy boots shown were reminiscent of the ones he wore on The Celebrity Apprentice. They even appeared under a board room table in the clue package. The cowboy hat is also something the rocker is known for wearing, and it's not like the star doesn't have some country music connections as well. He did appear as a judge on Nashville Star and released a rock album with country influences. There have been a few Poison clues with a poisonous snake and a poisonous fish. There were posters of Banana shows like the reality shows he's done in the past.
He has made many references to his two daughters as well. The very first was when he said that his daughter helped him come up with the idea of Banana as a costume. His reference to his love of art pointed to an apparel collection he's releasing with his daughters featuring his own artwork. During the final week, his clues were given by two women labeled Banana fam. They mentioned him being a role model and a go-cart track he built in their yard to teach them to drive. It was clear the women were his daughters and a quick search of Michaels YouTube and Facebook pages will net you videos of them riding go-carts together.
Multiple mentions of his many hardships fit with all of the medical challenges the rocker has been faced with over the years. He has no shortage of tough times. Banana also mentioned losing his father recently and Michaels's father passed away this past August. Plenty of generic partying clues but even more helpful a few direct ones included two clocks with "2:13" as the time. The letters "B" and "M" are the 2nd and 13th of the alphabet and he appeared as himself on the show Revolution in, you guessed it, season 2 episode 13. I don't think many people are unconvinced that Banana is Bret Michaels at this point but if so he might be revealed soon. Banana found himself in the bottom three, but managed to stay in the competition. This week we'll see if he can slip through again.
Next: The Masked Singer: Super 9 Predictions and Clues Explained
The Masked Singer airs Wednesdays at 8pm EST on Fox.