Archive for
April 8, 2020
0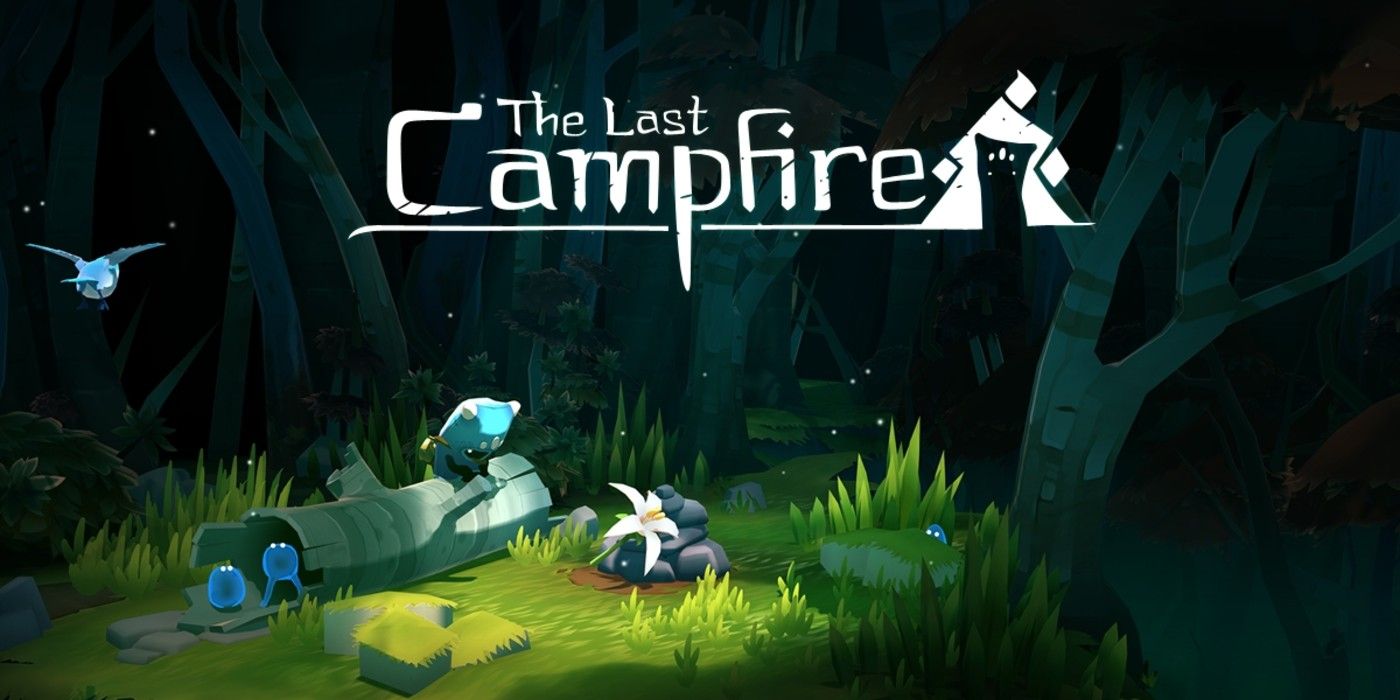 Hello Games has released gameplay footage of their upcoming game The Last Campfire. The game was announced during The Game Awards in 2018, and is set to release in summer of this year, in spite of the COVID-19 coronavirus outbreak and the many other video game releases which have been delayed this year as a result.
Hello Games as a developer is best known for its seminal and deeply controversial project No Man's Sky, the open-world space exploration game which put players in the middle of a vast, procedurally generated universe. While the game was deemed mediocre at launch it has since somewhat redeemed itself through numerous updates. Although Hello Games seems committed to continued efforts to refine and improve No Man's Sky, it has also embarked on a brand new project. The Last Campfire was announced two years ago and has been developed quietly since then, receiving a new trailer during Nintendo's Indie World Showcase last month.
Related: In Other Waters Review: A Slow, Sentimental Mystery
Yesterday players got another look at Hello Games' newest title in the form of a roughly five-minute long gameplay preview. The preview showed off some of The Last Campfire's puzzle-based gameplay and was narrated by both Steven Burgess, the lead designer, and an in-game narrator whose presence Burgess elaborated on during the video. The narrator apparently follows the player character, Ember, throughout the game, and fills in backstory for the player's benefit, while also reacting to and commenting on Ember's actions in The Last Campfire. Ember seems disinclined to speak for themself, so the presence of a guiding voice should prove useful throughout the game. Check out the YouTube version of The Last Campfire's new gameplay trailer below:
Burgess stressed the tone of the game's story by showing off an early encounter with a skeleton, discussing the dichotomy between The Last Campfire's quaint, charming art style and the dark atmosphere of its story and themes. In a cutscene, Ember retrieves a useful item from the skeleton, but pauses for a moment of empathy, placing their hand on the skeleton's shoulder in a gesture of solidarity and sorrow. Burgess praised Chris Symonds' performance as the game's one-man art team, and then showcased an encounter with a caged flame which he claimed rather enigmatically was "a place where hope has become trapped." Ember's efforts to free the fire showed off the puzzle gameplay, which Burgess was quite proud of. He expressed an intent to keep interactions tactile, favoring pulling levers and chains over simply pressing buttons. He also remarked that while most games iterate on more difficult versions of the same puzzle, his desire for The Last Campfire is to have several distinct puzzles. To quote Burgess, "It's almost like a smorgasbord of all different types of logic puzzles."
The Last Campfire looks like a very endearing game. The art style is quite lovely and the atmosphere is very calming. It's clear from Burgess's comments a lot of love has been put in the project, and from the looks of things that love is paying off. It remains to be seen if The Last Campfire can avoid the rocky release of Hello Games' other noteworthy title, but based on what's been shown already, it's a game with a lot of heart and a lot of promise.
Next: Effie Review: A Lovable Old Man
Source: Hello Games/YouTube