Archive for
April 12, 2020
0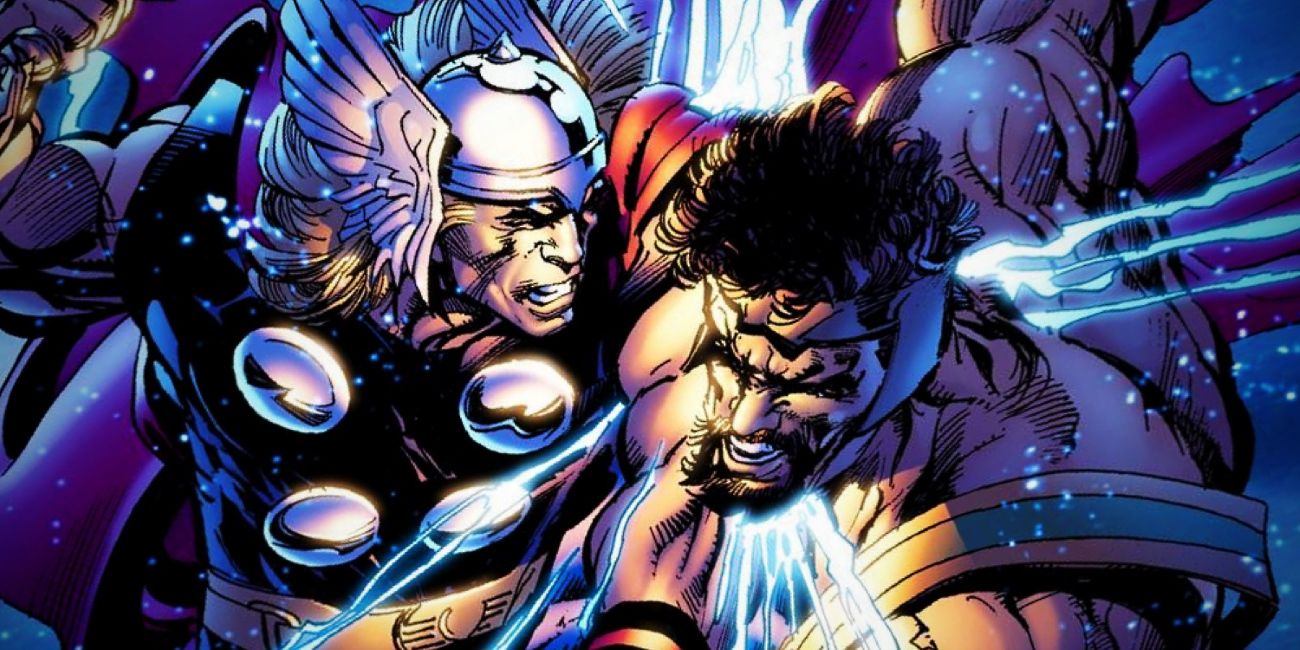 Marvel Comics' Thor is renowned for his incredible strength and physique – but in the Marvel Universe, he still has to contend with many powerful beings, including other gods. One of Thor's best friends (and regular sparring partner) is the Greek god Hercules who also became an Avenger in the comics.
Longtime fans of comics know that Hercules may be Marvel's strongest hero, raising his level of strength and greatness beyond the reach of even cosmic beings. But while "Herc" loves to boast about this incomparable strength (along with his drinking prowess and popularity with women)... one time he admitted that Thor was much stronger than him.
Related: The Science of THOR Questioned By Neil deGrasse Tyson
The story took place in Thor #356, an issue that saw writer Bob Harras take over writing duties from regular writer Walt Simonson. The cover showed Hercules shoving Thor out of frame, telling him that Simonson was on vacation, "and so art thou!" What follows is a hilarious Hercules story where the Greek god (aka the "Prince of Power") tells his version of who the strongest god truly is.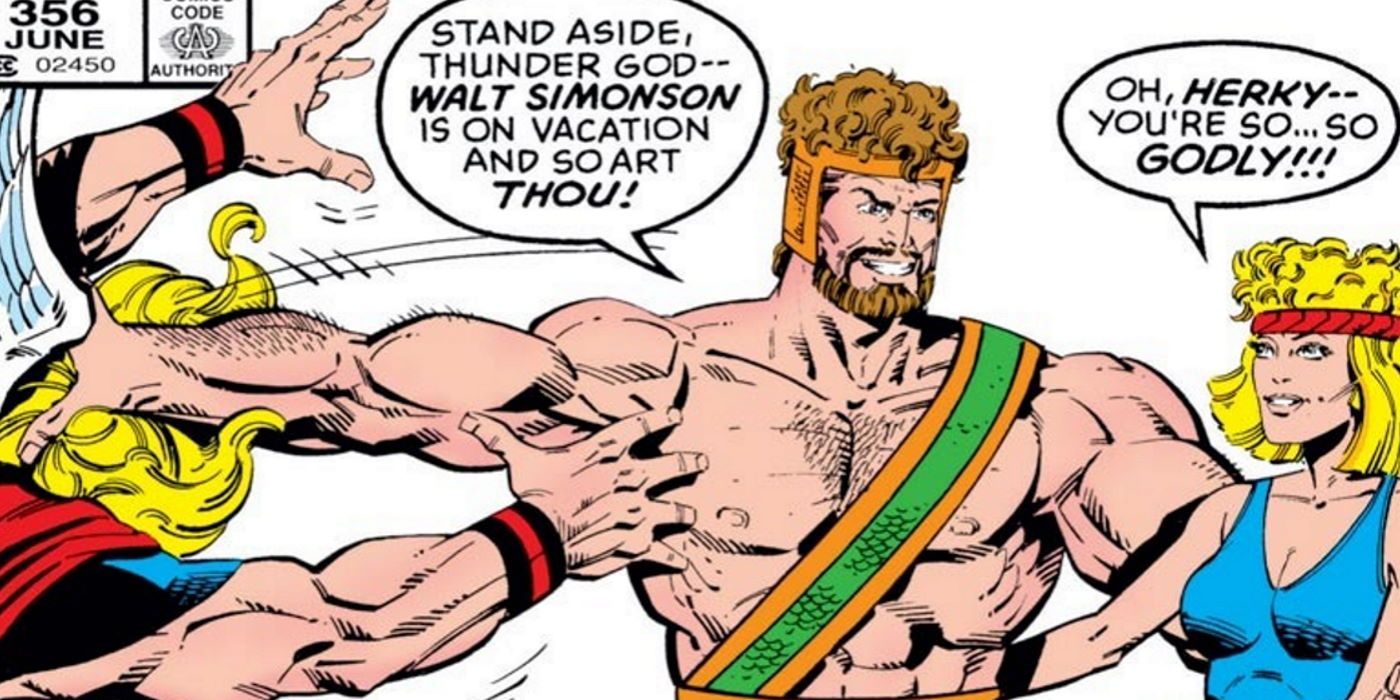 The story begins with Hercules and the Avengers' butler Jarvis (a human in Marvel Comics and not the A.I. he is in the MCU) out running some errands While passing through a park, the two chance upon some boys having an argument over which superhero is the strongest. Seems one of the kids, Matthew, is a Thor fan who's being bullied by the other boys. The bullies goad Matthew into asking Hercules who's stronger: Thor or Hercules?
Hercules, not realizing why Matthew is asking him the question, begins regaling the children with the "true" story of his last fight with Thor. Naturally, Herc can't resist embellishing the tale – telling the kids how a depressed Thor once begged Hercules to arm wrestle with him, hoping that if he could beat the Prince of Power just once, "my life will have meaning once more." Hercules wins the match with absolutely no effort and a sulking Thor throws a temper tantrum by smashing Hercules over the head with his Uru hammer Mjolnir.
Enraged (but not the least bit hurt by Thor's puny blow), Hercules hurls Thor out of Avengers Mansion and gives him a sound thrashing. Thor attempts to defend himself, but Hercules is naturally too strong – a fact that Thor keeps admitting as Herc smashes him with a street lamp, a city bus, and a Volkswagen. In the end, he lifts the entire island of Manhattan just so he can dump Thor into the East River. Hercules even adds additional details – including how he stopped in the middle of the fight to help a little old lady cross the street (only to have her hit Thor with her purse and tell the Asgardian to "get a haircut!").
RELATED: The Time MARVEL Forgot Hulk & Thor Are Different People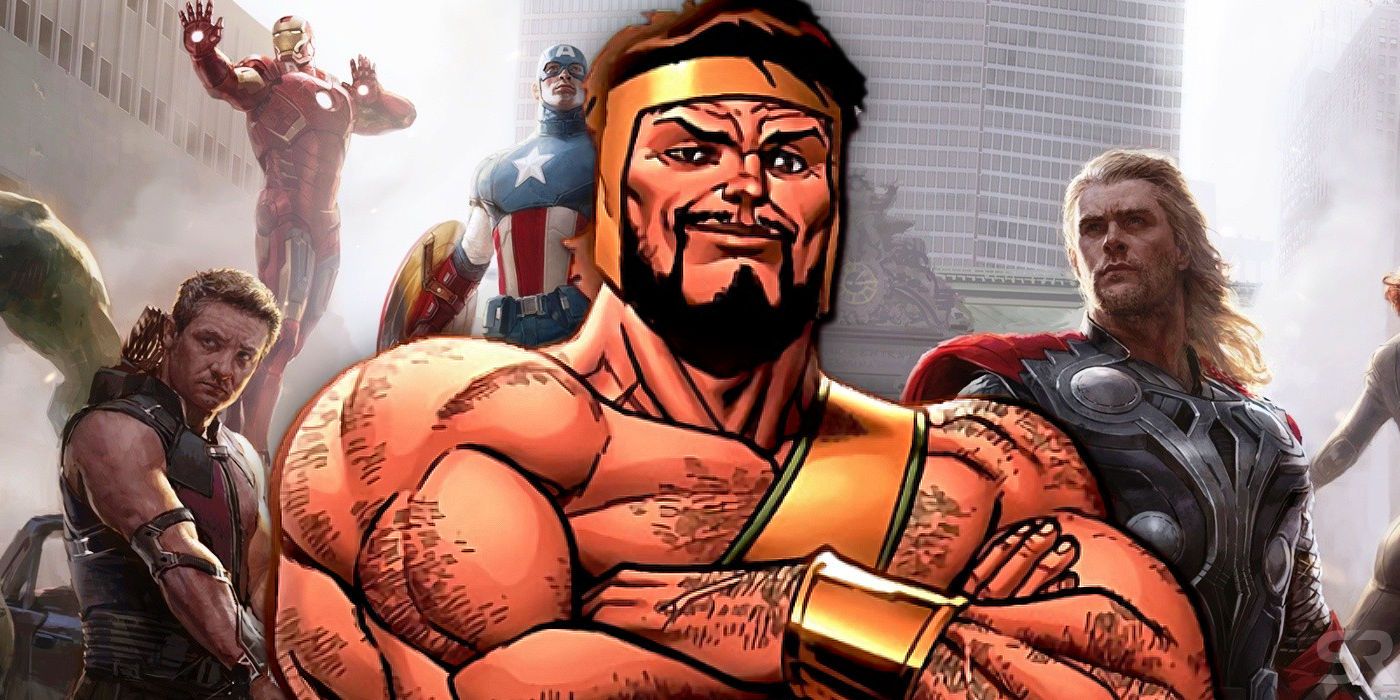 As Hercules continues his tale, Jarvis notices Matthew is looking increasingly upset. Finding one of Matthew's drawings of Thor, Jarvis immediately realizes what's really going on and whispers the truth into Hercules' ear. Distressed that his story has hurt an innocent child, Hercules immediately switches gears – telling the kids that just as he was about to land the final blow, Thor suddenly made an incredible recovery and began pummeling Hercules.
Realizing too late that Thor had simply been faking weakness the whole time in order to lull Hercules into a false sense of security, Herc finds himself at the receiving end of a final blow so powerful that "I landed in a place the gods forgot – New Jersey!" His story delights Matthew and disgusts the bullies who stomp off (but not before Hercules warns them not to mistreat "a friend of Hercules"). He then invites Matthew and his mother to dinner with the Avengers.
Although known for being a braggart (and a drunkard and a womanizer), Hercules' generosity of spirit is legendary in myth and in Marvel Comics. Even if the truth about which god is really stronger may never be known, Hercules' choice to throw his (made up) fight reveals that while Thor may or may not be the strongest of all gods – Hercules managed to outclass the Thunder God this time with the strength of his heart.
Next: Why Spider-Man Revealed His Secret Identity to Just ONE Fan