Archive for
April 15, 2020
0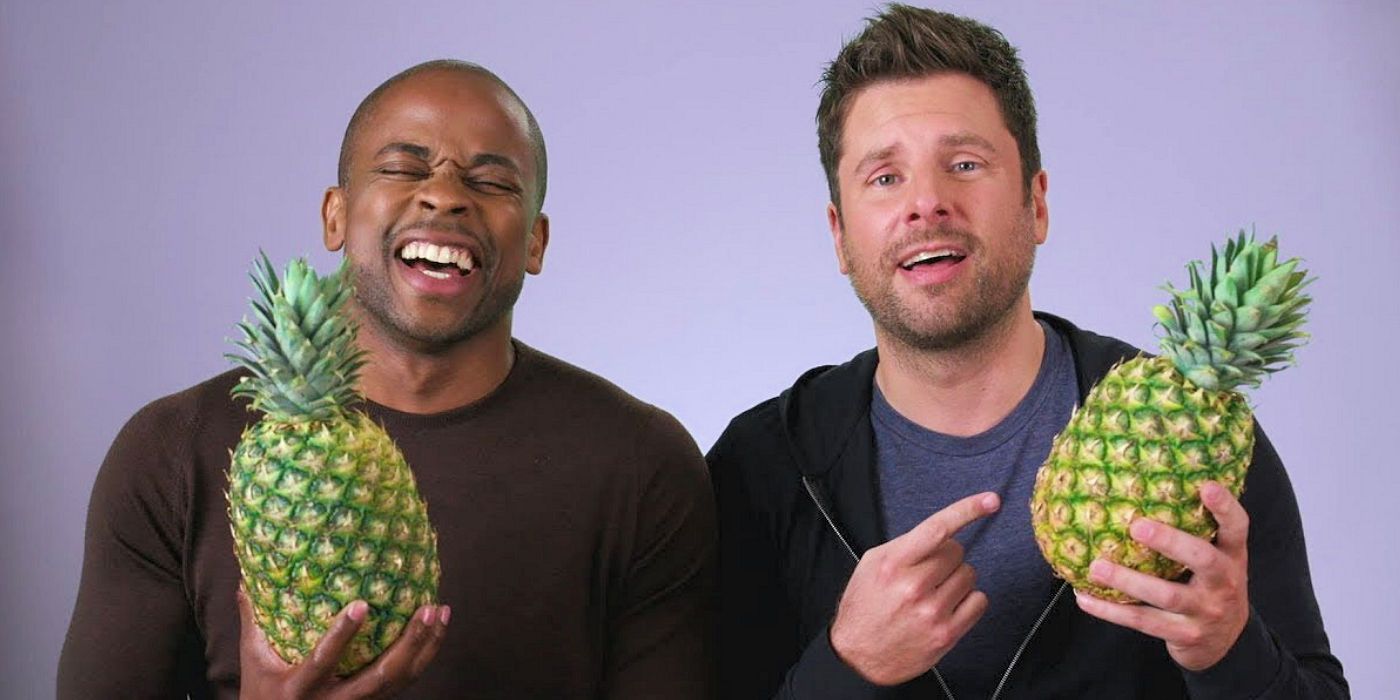 Psych had a reputation of having a humorous obsession with pineapples, but why, and where did it come from? The tropical fruit made multiple appearances throughout the USA series, and the show's attachment to pineapples even extended to promotional photos of the cast, comic con conventions, and merchandise.
Through its eight-season run, Psych made use of a number of recurring jokes and gags. These included Shaun's long list of fake nicknames for Gus (Dulé Hill), references to popular movies from the 1980s, Gus' "Magic Head" moniker that originated in a season 1 episode, and many more. Among the most well-known gags in Psych is the show's frequent use of pineapples. Pineapples have appeared on Psych since the very beginning, and even had a presence in Psych: The Movie, which was released years after the show ended. Chances are that a pineapple will appear in some capacity in Psych The Movie 2: Lassie Come Home as well.
Related: Psych's Special Episode "100 Clues" Finds The Gang Without One
So what's the story behind the pineapple joke in Psych and why did the show keep going back to it? According to Psych creator Steve Franks, it all started with an unscripted line from the pilot episode [via EW]. During a scene in Gus' apartment, Shawn (James Roday) picked up a pineapple off the fridge and said, "Should I slice this up for the road?" Franks says the pineapple was just a prop, and it was Roday who decided to do some improvisation with the pineapple.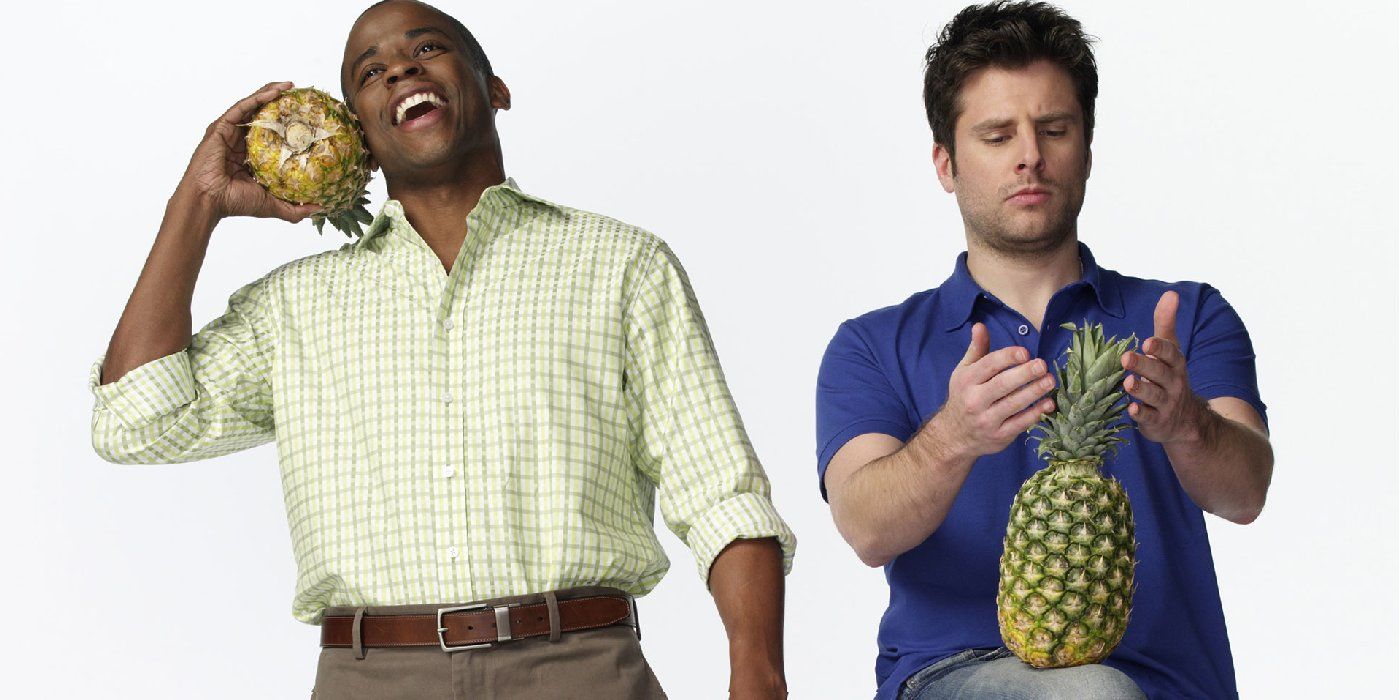 Franks says that Roday "loved it so much that I, off of his enthusiasm, grew to love it as well because we'd done this scene 15 times in all of the different pieces of coverage and every time he got to that pineapple part, he sold it in such a way that it was the most acting he did the entire day." Dulé Hill added that the scene with the pineapple stemmed from Roday's ability to work with whatever was around him. After that, they began looking for ways to incorporate pineapples as often as they could.
USA even did a "Spot the Pineapple" sweepstakes where viewers would guess the location of the pineapple in each episode, as there was a pineapple in nearly every episode of the series. Sometimes, the show would simply drop a spoken reference to a pineapple, or have the word "Pineapple" printed somewhere. Considering that Psych ran for 120 episodes, the show was loaded with fun, pineapple cameos. Some were out in the open, while others were intentionally hard-to-spot. Either way, fans developed a fondness for the gag. It's interesting that what started as just a brief moment of improvisation turned into a joke that fans would be on the lookout for in every episode.
Next: Psych: Why Anne Dudek's Character Was Replaced After The Pilot