Archive for
April 19, 2020
0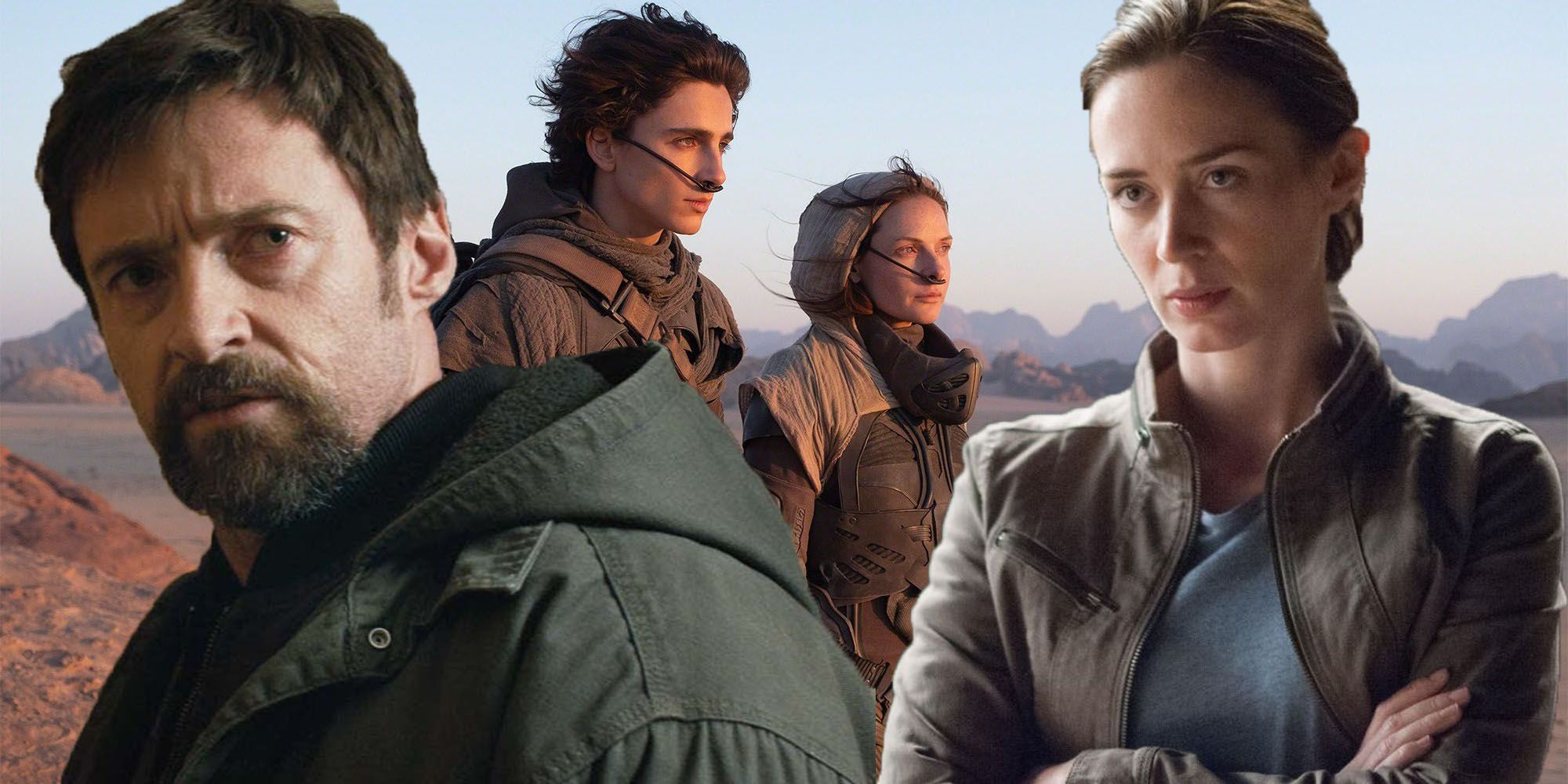 Denis Villenueve's long-awaited adaptation of Frank Herbert's hugely influential science fiction epic Dune is still set to come out in December 2020 in spite of a wave of film delays in the face of the coronavirus epidemic, and his previous films may provide insight into what he has in store for the film. Dune, just one of dozens of science fictions works created by prolific American author Frank Herbert, follows the political and religious struggles on Arrakis, a barren and inhospitable desert planet that serves as the only source of melange, a spice-like substance that provides extended life and psychic abilities, among other properties. The novel's complex examination of gender roles, hero worship, imperialism, and religious dogma made it a massive success upon release in 1965, winning several awards including the Nebula as well as tying for the Hugo. Dune's influence is still felt over five decades after its release and can be seen in Star Wars, Alien, the successful Warhammer 40k series, and many others.
Previous adaptations of Dune have varied from the incomplete to the critically panned. Notoriously eccentric filmmaker Alejandro Jodorowsky began work on a 14-hour "re-imagining" of the source material in 1975, but funding dried up for the project before it could be completed. David Lynch also tried his hand at the so-called "unfilmable" novel, but the result was a maligned 1984 film that took major liberties with the material and veered in the direction of camp, and Lynch removed his name from some cuts of the film. Last, in 2000, the Sci-Fi Channel released a three-part miniseries starring William Hurt and Alec Newman. Rumors of a contemporary theatrical adaptation have been circling for as long as 2008, but nothing concrete solidified until February 1, 2017, when Frank Herbert's son Brian confirmed that a new adaptation was in place - a two-part saga directed by Denis Villenueve.
Related: Dune Cast Guide: Who Every Character Is In Villenueve's Sci-Fi Movie
Villenueve has discussed at length his admiration for the source material, as well as his plans for honoring Dune while also updating some of its more dated elements. The French-Canadian director has had an acclaimed career in the 22 years he's been active, directing a wide variety of projects in different genres. These films can all provide some context for what Villenueve's adaptation of Dune will look like and give fans a little more to be excited about come December.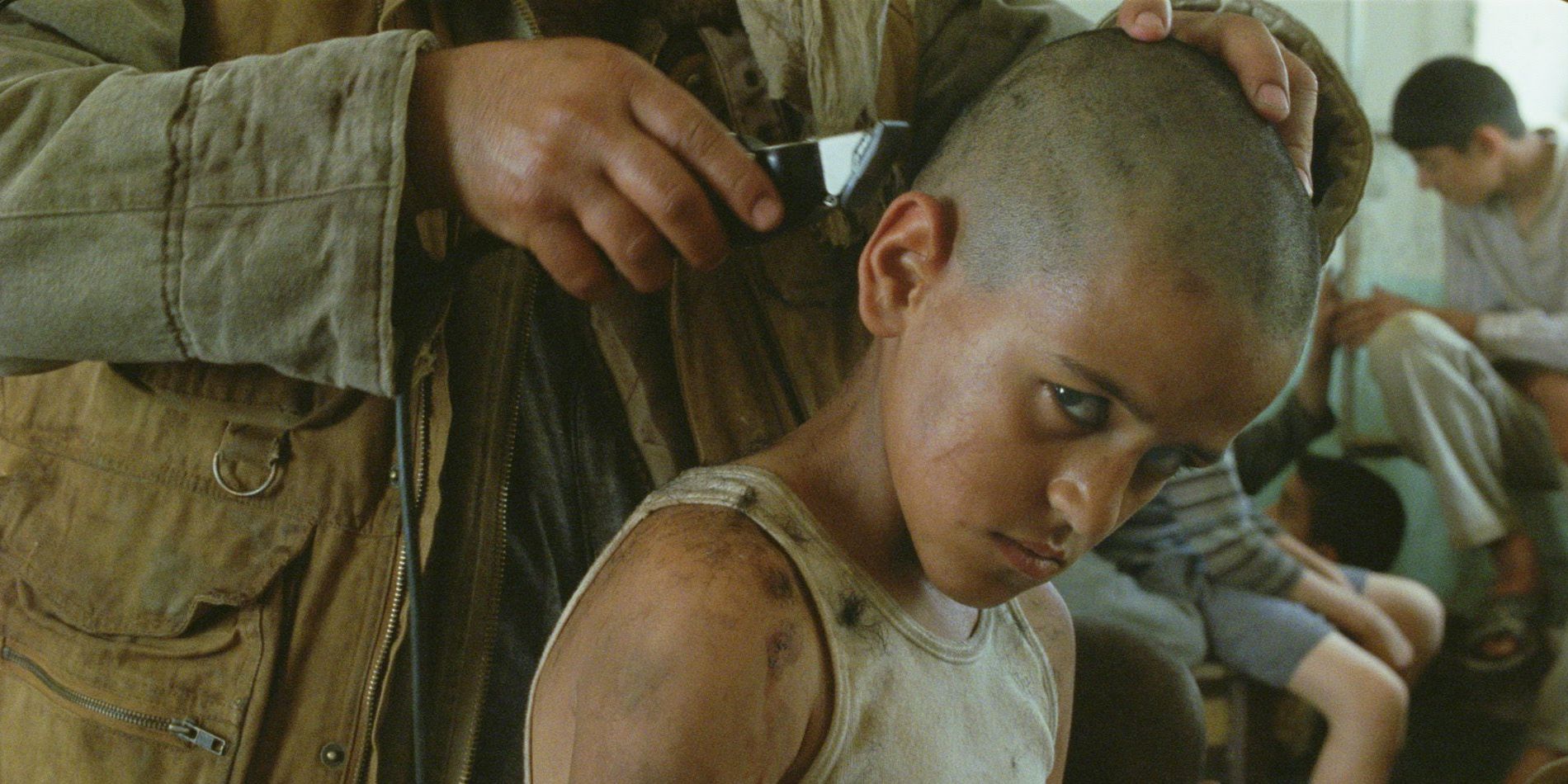 While not his first film, Villenueve's Incendies (based on a 2003 play) is without a doubt one of his most complex, following two Canadian twins who decide to visit an unknown country in the Middle East, the birthplace of their Arab mother, at her behest. Standing in the way of their journey, however, is a bloody civil war that slowly begins to reveal the haunting tragedies that shaped their mother into the woman they knew. Officially released on September 17, 2010, the movie received critical acclaim from reviewers and was nominated for Best Foreign Language Film at the 83rd Academy Awards.
Dune, of course, does not take place on Earth, but Incendies does share some DNA strands with the sci-fi epic. For starters, Arrakis, the planet, which is exploited for its spice deposits, is meant to be an overt parallel to the Middle East and the repeated plundering of the area for petroleum deposits. Also, Dune borrows direct phrases and ideas from Arabic, and the Fremen society (the native population of Arrakis that eventually begins to look to the main character, Paul Atreides, as a messiah) shares some surface-level similarities to the belief structure of Islam. Incendies shows that Villenueve can ground a story amidst a tumultuous political and social climate and treat those events with gravitas and weight.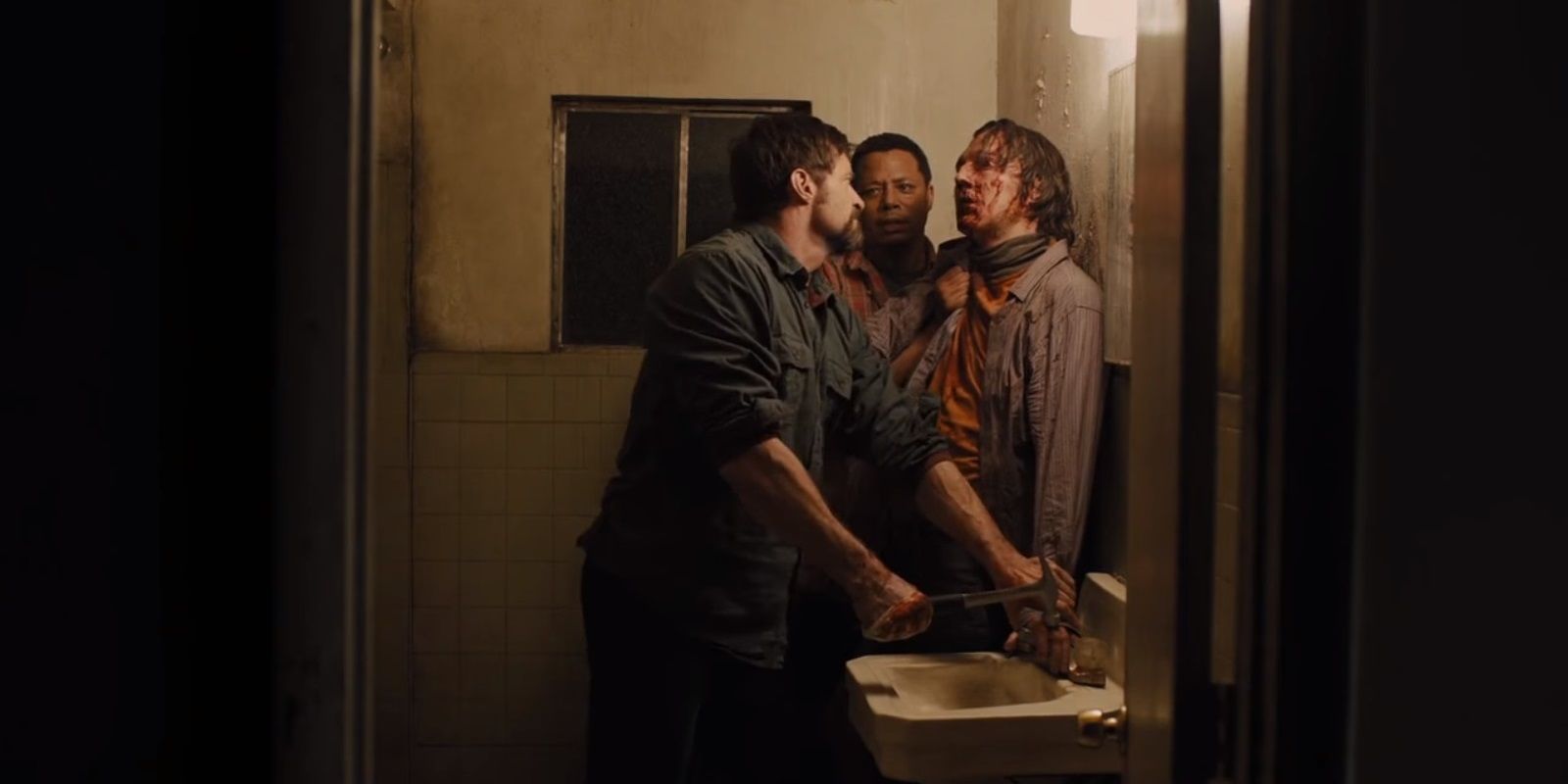 Released back in 2013, audiences at the time had no idea that they were watching performances from a collection of past and future comic book movie stars, with the movie's cast including Hugh Jackman, Jake Gyllenhaal, Viola Davis, Terrence Howard, and Paul Dano. Prisoners is a harrowing, terrifying, yet ultimately hopeful kidnapping thriller that revolves around the disappearance of two young girls in Pennsylvania and the efforts made by local police to find them. However, discontented with the state of the investigation as well as the release of a prime suspect, the father of one of the girls decides to take matters into his own hands, spiraling down a self-destructive path of vengeance and vigilantism.
Related: Why Dune's First Look Images Are So Controversial (Is It Fun?)
In the world of Dune, many characters defy traditional protagonist and antagonist labels. Avoiding major spoilers, the journey of young Paul Atreides is filled with shocking betrayals, but more often than not, this treachery comes out of a place of desperation or as a means to an end. Paul himself even teeters the line between hero and villain, as his crusade across Arrakis begins to warp perceptions of him from human to messiah. Prisoners is essentially proof that Villenueve can handle nuanced characters with complex motivations and objectives.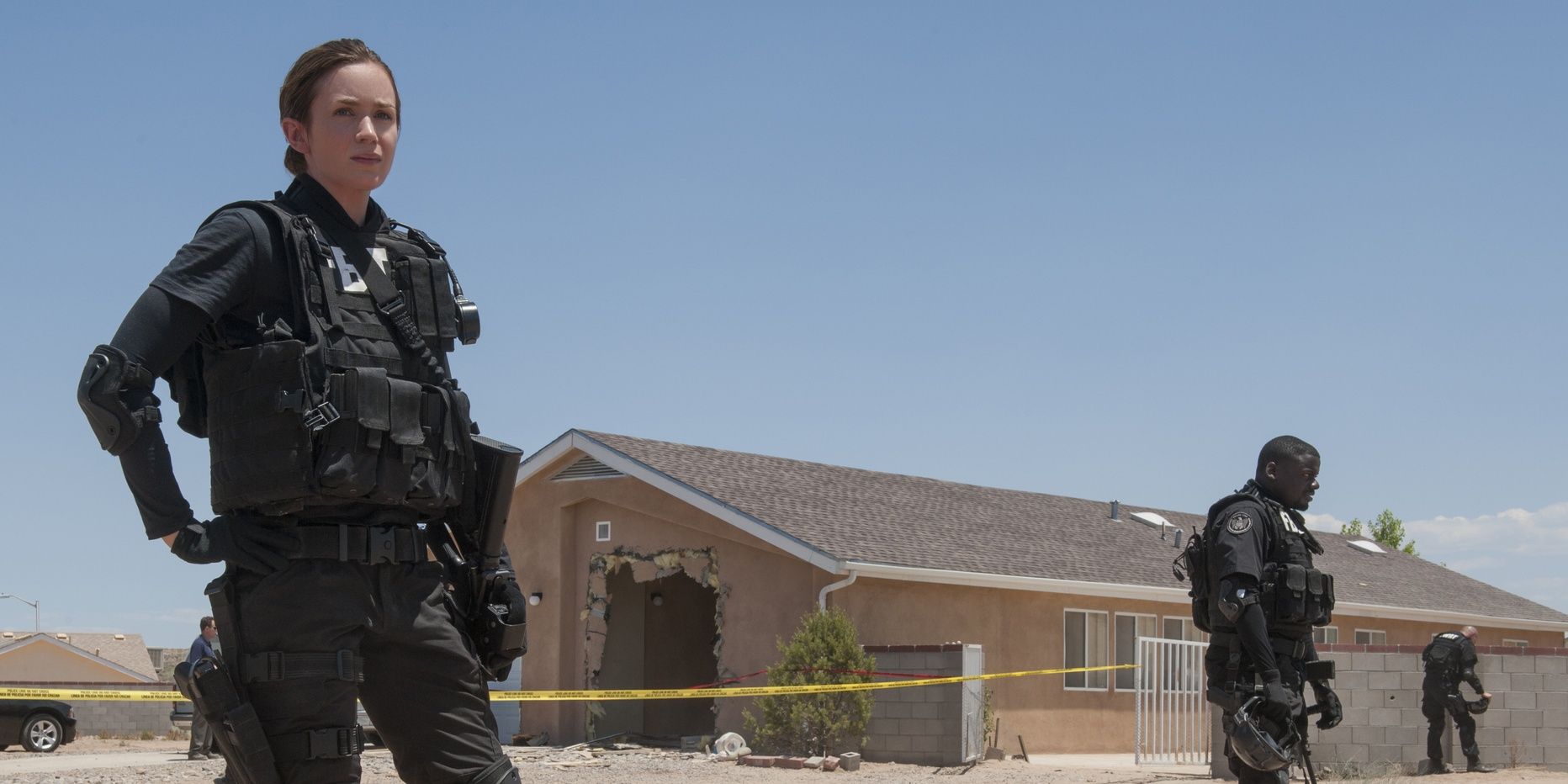 With a star-powered ensemble cast featuring the likes of Emily Blunt, Josh Brolin (who's also in Dune), and a disturbingly ruthless Benecio del Toro, there's no wonder why Sicario was nominated for three Academy Awards. The action-thriller follows Emily Blunt as a morally righteous FBI agent who's faced with the stark gray corruption of the American War on Drugs after being enlisted into a black-ops task force designated to bring down the brutal head of a Mexican drug cartel. Aside from tackling the shady and often extralegal tactics used by the United States government in their crusade against the drug trade, the movie also spends time showcasing the gendered treatment received by Blunt's character as she forays deeper into a world made and inhabited entirely by morally bankrupt men.
Sicario offers a lot in terms of how Villenueve's style might work in Dune. For starters, Sicario's action sequences are exceptionally staged, managing to be tense and unpredictable while also captivating. Dune's action, of course, will be far removed from the grounded gunfights Sicario masters, but it's evidence that the filmmaker can handle action while keeping it realistic and character-driven. Sicario also centers the experience of Emily Blunt's character as she navigates a male-dominated world, something that many of the female characters within the world of Dune can relate to. Villenueve and members of the cast have already talked at length about how the source material's treatment of its female characters is being updated and contemporized, and with Villenueve, they're more than likely in good hands.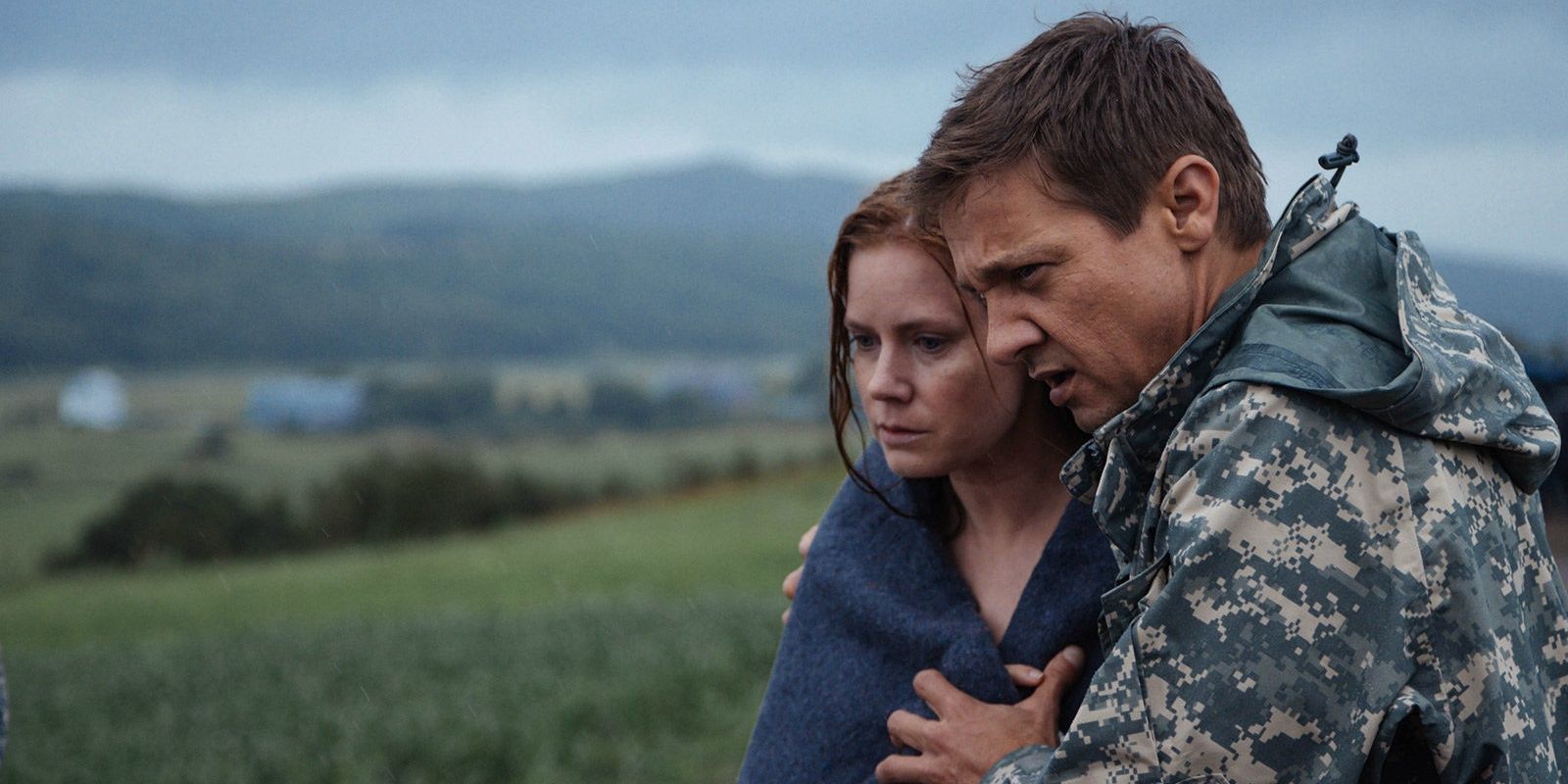 Villenueve's first foray into science fiction started his trend of adaptations and revisitations, as Arrival was actually based on the short story Story of Your Life by American science-fiction writer Ted Chiang. Starring Jeremy Renner and Amy Adams as the two leads, Arrival revolves around linguist Louise Banks as she's recruited by the US government to translate the language of an alien species that has settled in floating space-crafts all across the globe. As the situation heats up and other nations begin to succumb to paranoia and warmongering, Louise desperately attempts to make contact with the visitors and discovers the truth of the reason why they're there.
Related: 2020 Is The Best Year For Sci-Fi Movies In Ages
A big part of Arrival's conflict is the lack of cooperation engineered by the structure of government bureaucracy. If each nation on planet Earth can work together, then their attempts to solve the mystery of the heptapod language would be much swifter and more effective. Similar to this is the constant political scheming and plotting of the different Houses within Dune's Imperium, choosing to feud with one another instead of working together. Arrival shows that Villenueve understands the shortcomings and failings of a fractured political system.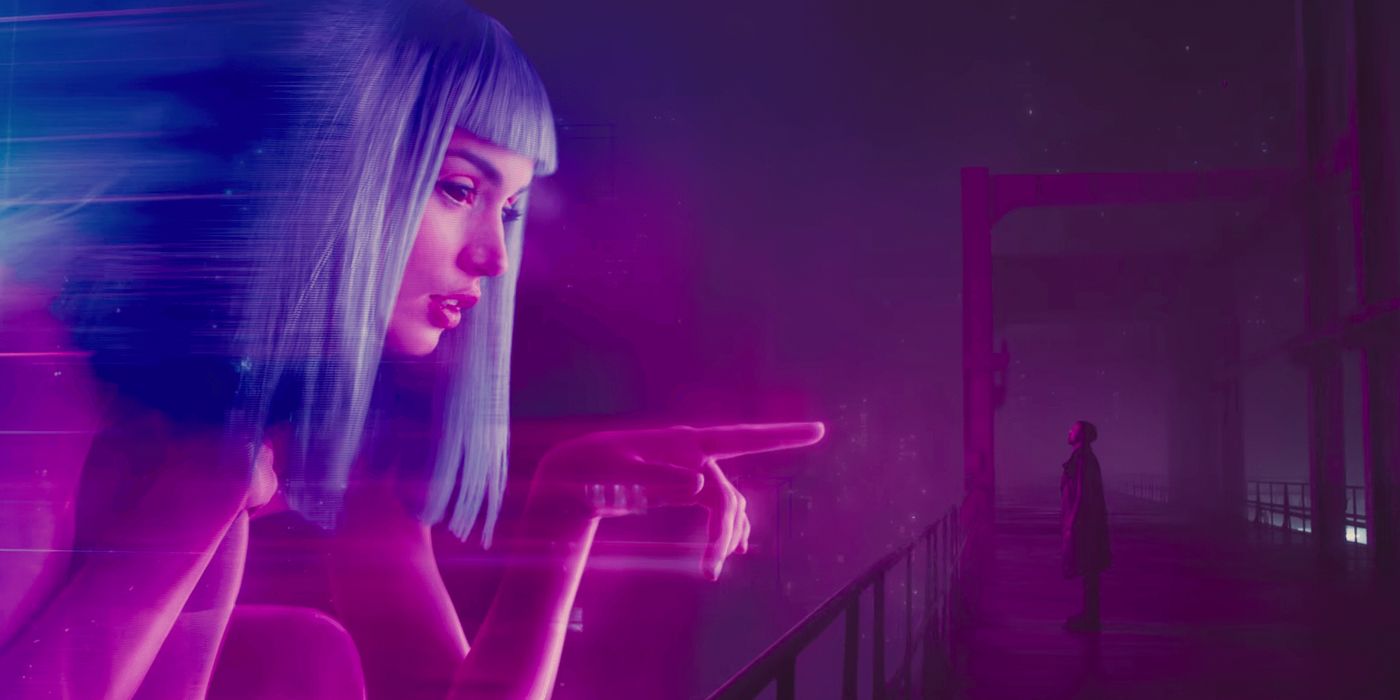 Thirty-five years in the making, the Blade Runner sequel was heavily debated before the movie was released in theaters. Some felt that it would be a cash grab; others thought that it was far too late and any interest in the franchise IP had deflated. However, Denis Villenueve's bold and daring vision of the Blade Runner universe, set 30 years after the ending of the first film, was not only visually stunning, but a complex and thematically rich examination of those deemed "secondary citizens" by society. Blade Runner 2049's narrative is about K, a replicant-turned-Blade Runner, who slowly begins to unravel a grand conspiracy that threatens the entire hierarchy of the human world.
Blade Runner 2049 was a massive undertaking, as the original film has such a huge influence in science fiction and a massive fanbase. Villenueve knew that he had to craft a story and a presentation that would captivate original fans of the material, while also bringing in new ones. Dune presents that same opportunity. Villenueve has shown that he's capable of tackling difficult subject matter across a wide range of different genres and cinematic styles, and if he manages to bring all those influences to Dune, then there's no doubt that this will be the greatest adaptation of the property ever put to screen.