Archive for
April 21, 2020
0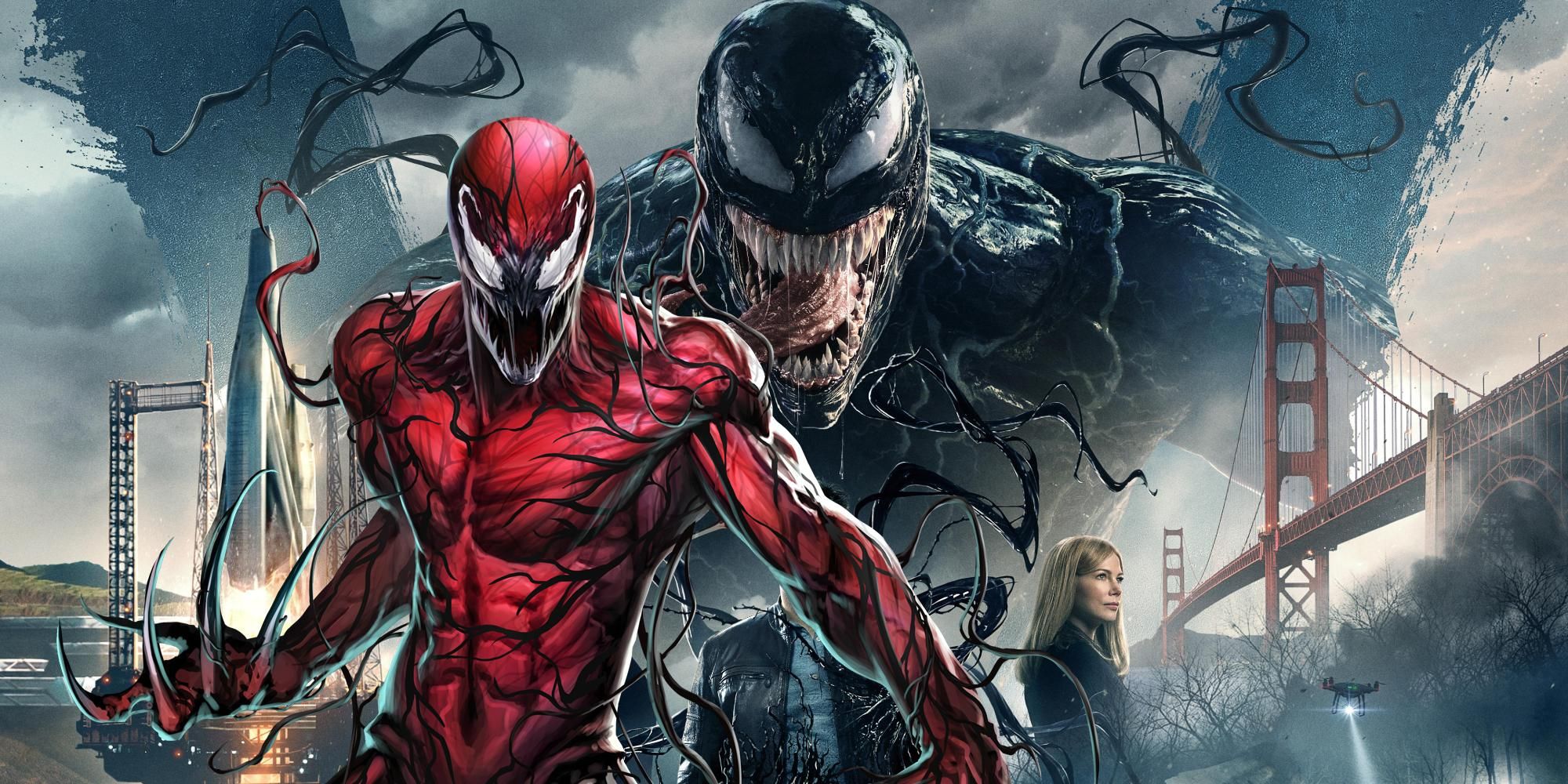 The official logo for Venom 2, now known as Venom: Let There Be Carnage, has been revealed. Following the surprising box office performance of Venom in 2018, Sony immediately began developing a sequel that would bring Tom Hardy back to star. The sequel is directed by Andy Serkis and is set to pay off the tease of Woody Harrelson playing Cletus Kasady aka Carnage. As the main villain of Venom 2, Sony recently put Carnage's presence in the sequel front and center by having his name in the newly announced title.
Now that Venom: Let There Be Carnage has been confirmed as the title and officially received a June 25, 2021 release date, Sony has released an official logo for the film. The video reveal was shared across multiple social media accounts affiliated with Sony, Venom, and cast members like Hardy. The influence of Carnage and his red symbiote look can already be seen with the red "V" at the start as well as Carnage highlighted in red at the end.
Related: When Will Venom 2's Trailer Release?
This marks the first official piece of marketing for Venom: Let There Be Carnage, even though the movie won't hit theaters for over a year. That likely means this logo reveal will be the only look at Venom 2 for some time, as the first trailer might not debut until the end of this year now. This wait will feel even longer for fans waiting to see Carnage on the big screen, or even just what he will look like in live-action. There have been teases of Carnage's transformation from the set, but so far his look in Venom: Let There Be Carnage has yet to be revealed.
The synopsis for Venom reads: Journalist Eddie Brock is trying to take down Carlton Drake, the notorious and brilliant founder of the Life Foundation. While investigating one of Drake's experiments, Eddie's body merges with the alien Venom -- leaving him with superhuman strength and power. Twisted, dark and fueled by rage, Venom tries to control the new and dangerous abilities that Eddie finds so intoxicating.
MORE: Venom 2 Has Already Fixed One Of The First Movie's Worst Mistakes
Source: Sony