Archive for
April 22, 2020
0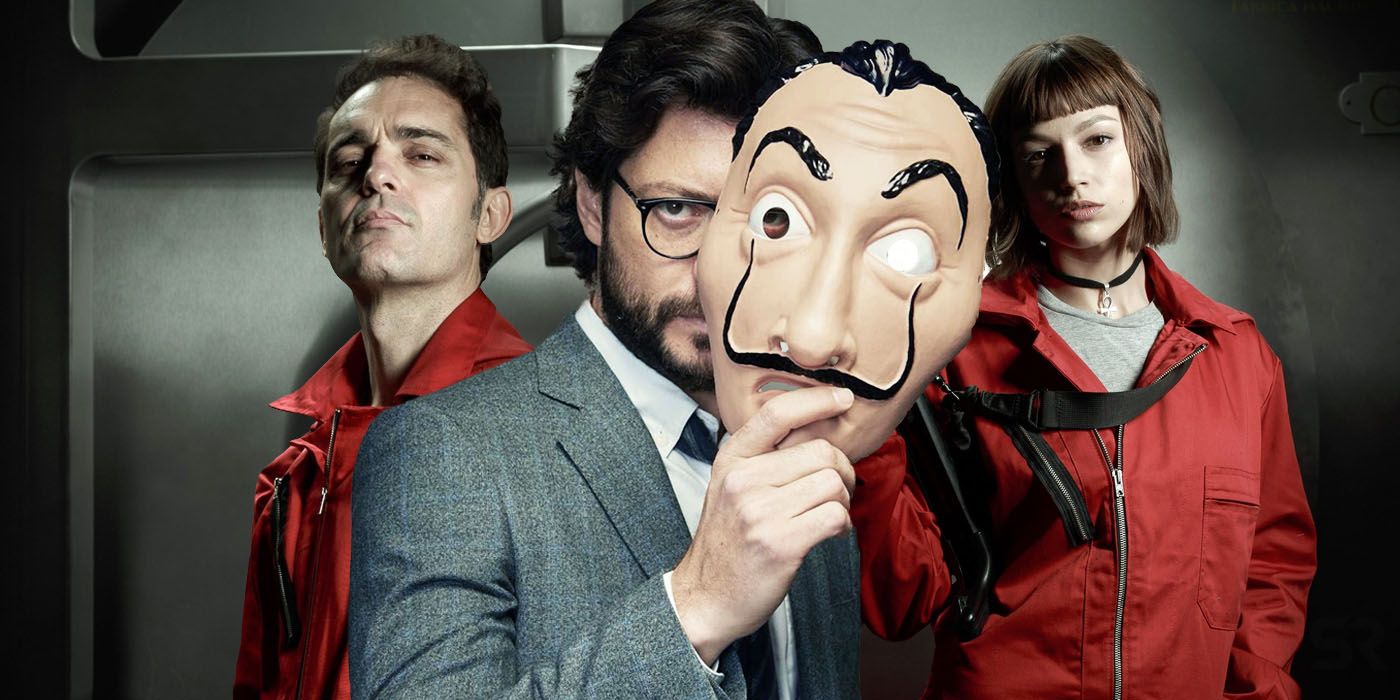 Netflix's high-stakes crime thriller series Money Heist (known as La Casa de Papel in its native Spain) follows a group of robbers who all use the names of cities. Over the course of four seasons and two ambitious heists, the masked thieves' real names and backstories have been revealed one by one, from the hotheaded Tokyo to criminal mastermind, the Professor.
Created by Álex Pina, Money Heist originally ran on Antena 3 in Spain, where it started with a strong viewership that steadily declined over the course of season 1. After being added to Netflix's library (with season 1 split into two parts) the series experienced a massive surge in popularity, attracting a worldwide audience of fans. Money Heist was renewed for two more seasons by Netflix, with a bigger budget and a new target for the gang: the Bank of Spain in Madrid.
Related: Netflix: Every Movie And TV Show Releasing In April 2020
After several robbers were killed off during season 1, the Professor brought on new talent in Money Heist season 3, including Berlin's close friend Palermo, outside operator Marseille, and expert welder Bogotá. While details of some of the gang members' past lives have yet to be revealed, here's what we know about the people behind the Dalí masks - including their real names.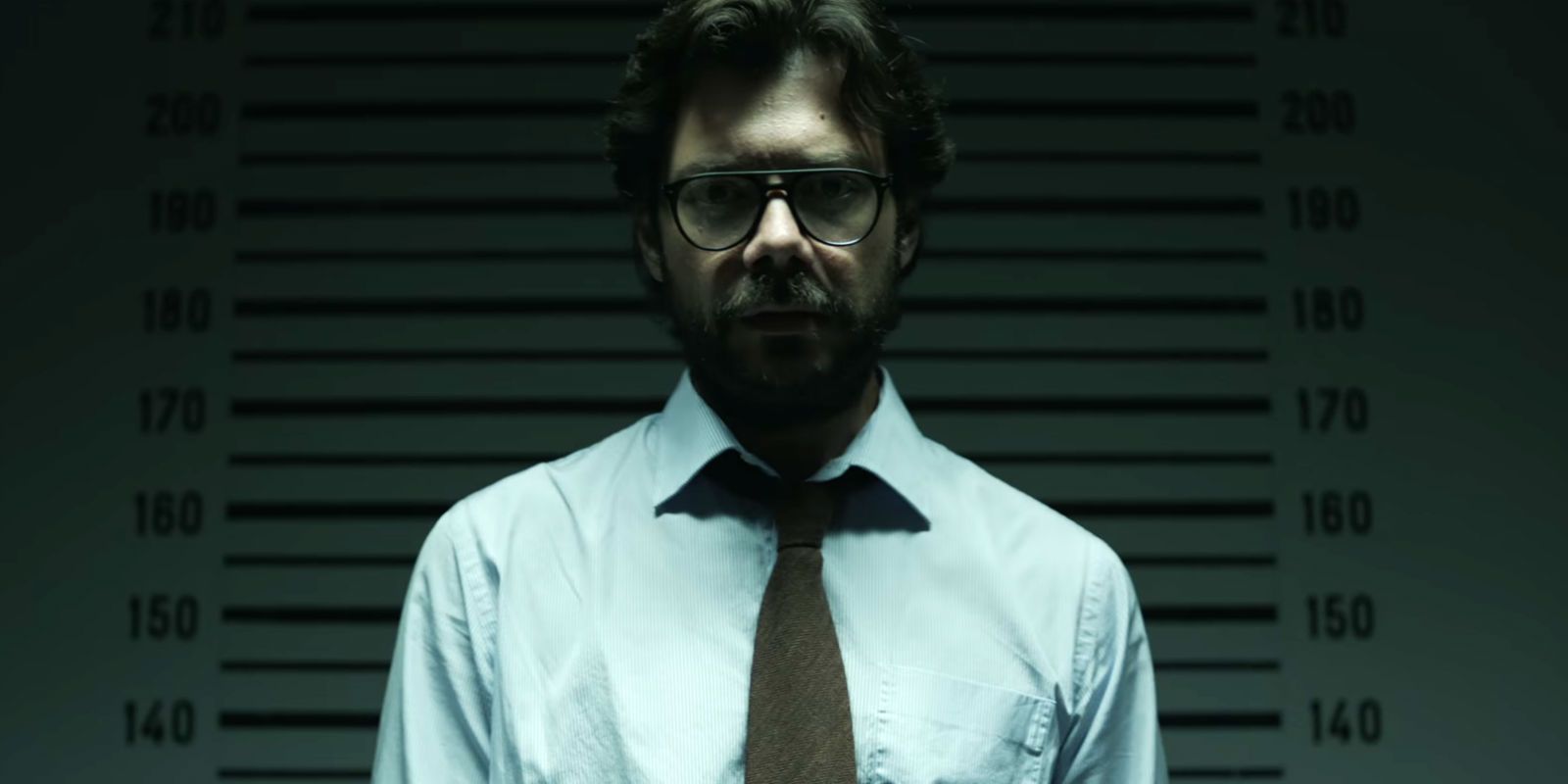 The outwardly nerdy and socially awkward Professor (Álvaro Morte) is the last person anyone would suspect of masterminding a heist. Sergio also went by the pseudonym Salva Martín in Money Heist season 1, when he was trying to get close to the lead heist negotiator, Raquel Murillo. Afflicted with illness, Sergio spent most of his childhood in a hospital bed. His mother died of a degenerative disease called Helmer's myopathy, and his father was killed during an attempted bank robbery. Sergio then spent the rest of his life perfecting a plan for the perfect heist that his father had dreamed up: laying siege to the Royal Mint and printing his own money, so that technically he would be stealing from no one and harming no one.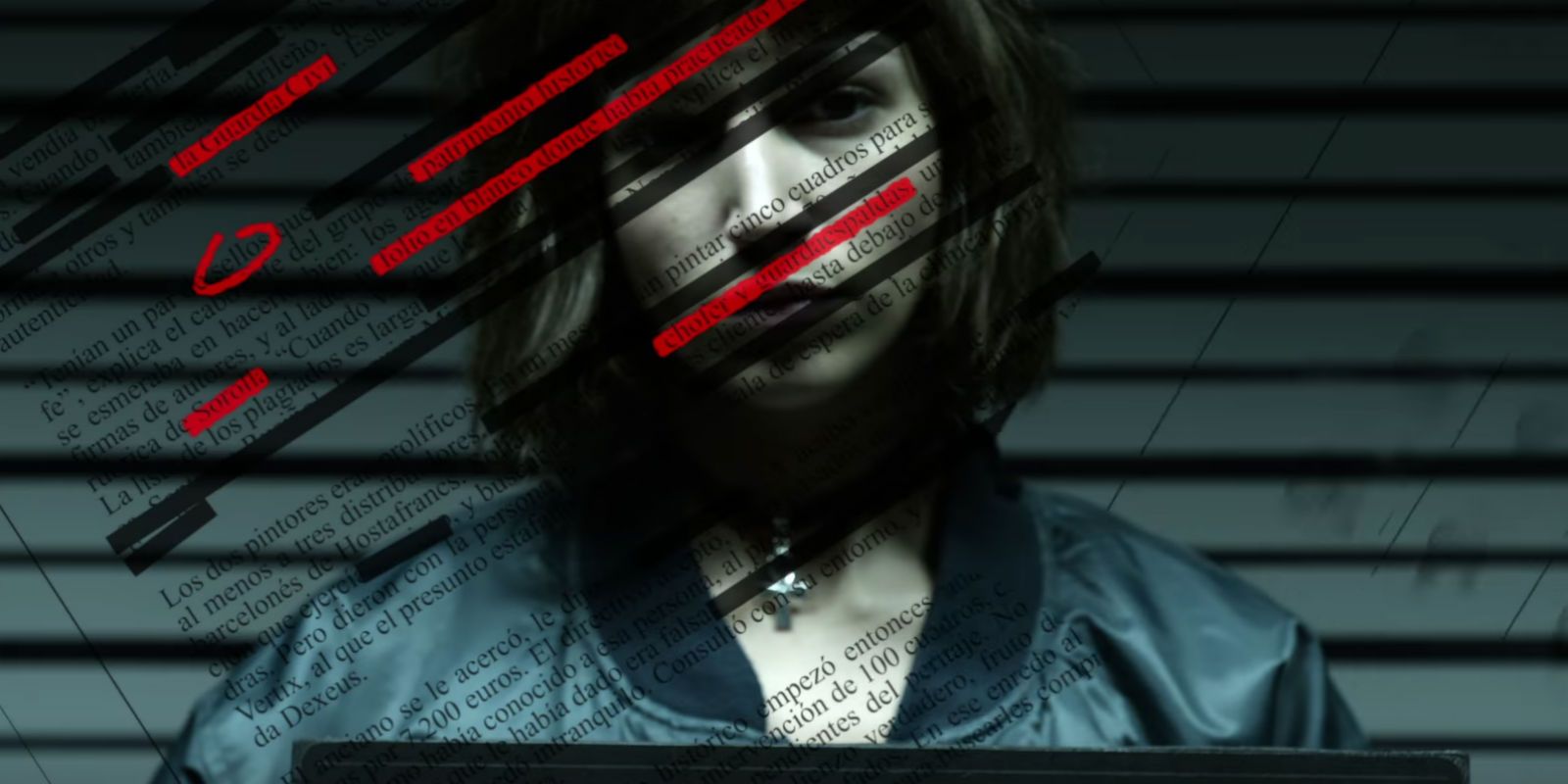 An incurable thrillseeker, Tokyo (Úrsula Corberó) suffered a tragic loss of the love of her life when he was shot dead during their robbery of an armored truck. Little is known about her childhood. Her mother took part in a sting operation in the hopes that she would be brought in unscathed by the police, but the Professor intervened, telling Tokyo that the cops planned to shoot her on sight. Tokyo's mother died during the preparation for the Royal Mint heist. Hotheaded and daring, Tokyo has a tendency to be a ticking time bomb during robberies.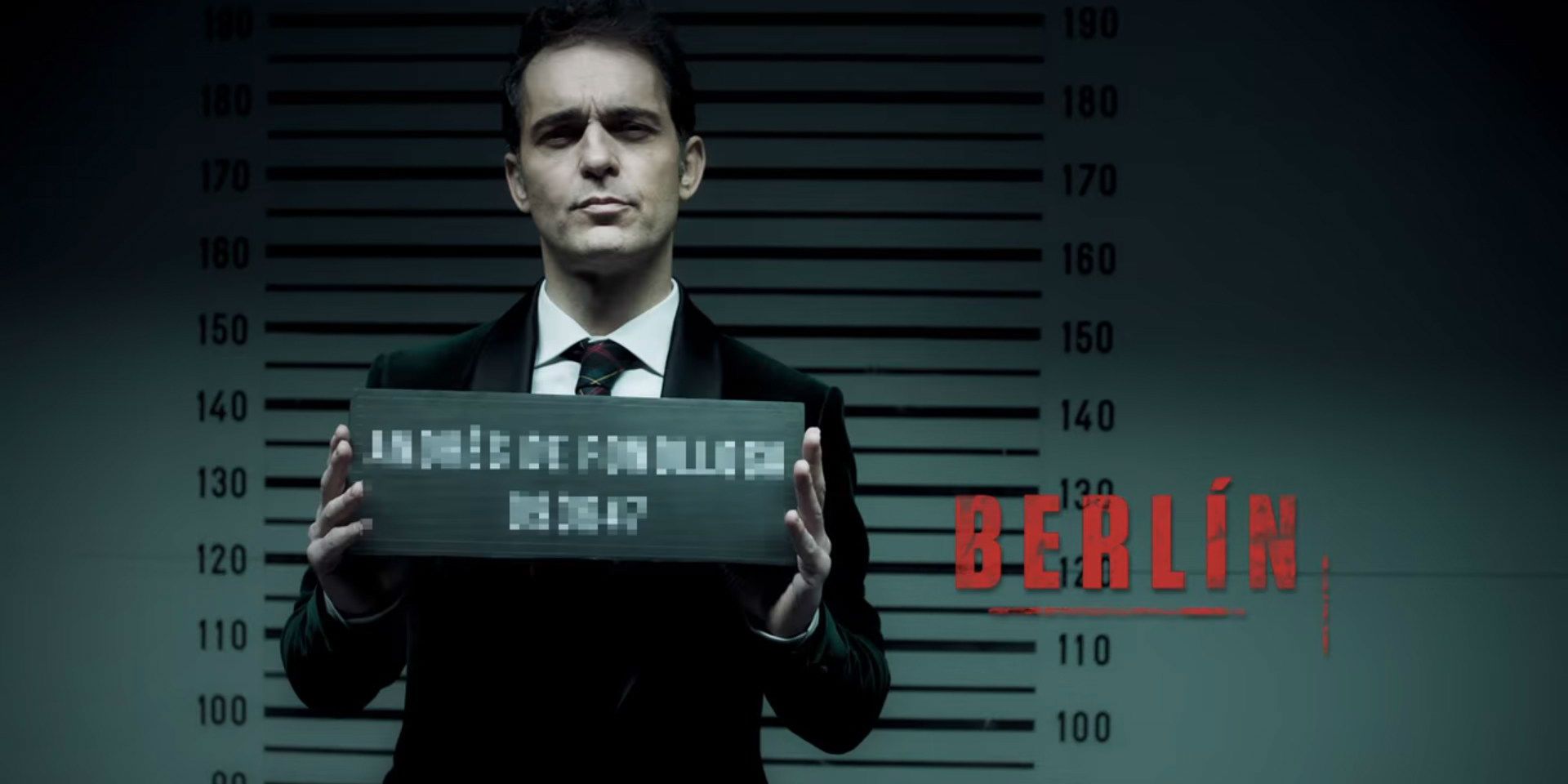 A suave jewel thief, it's revealed at the end of Money Heist season 2 that Berlin (Pedro Alonso) is actually the Professor's older brother. Like their mother, he suffers from Helmer's myopathy. He uses drugs to control the pain and tremors, but the disease has left him with merely three years left to live. Instead of despairing at his fate, Berlin chooses to live like a man with nothing to lose, chasing thrills and riches. He has been married five times, with his fifth wife being a thief called Tatiana (Diana Gómez).
Related: Money Heist: Why They Really Wear Salvador Dalí Masks & Red Jumpsuits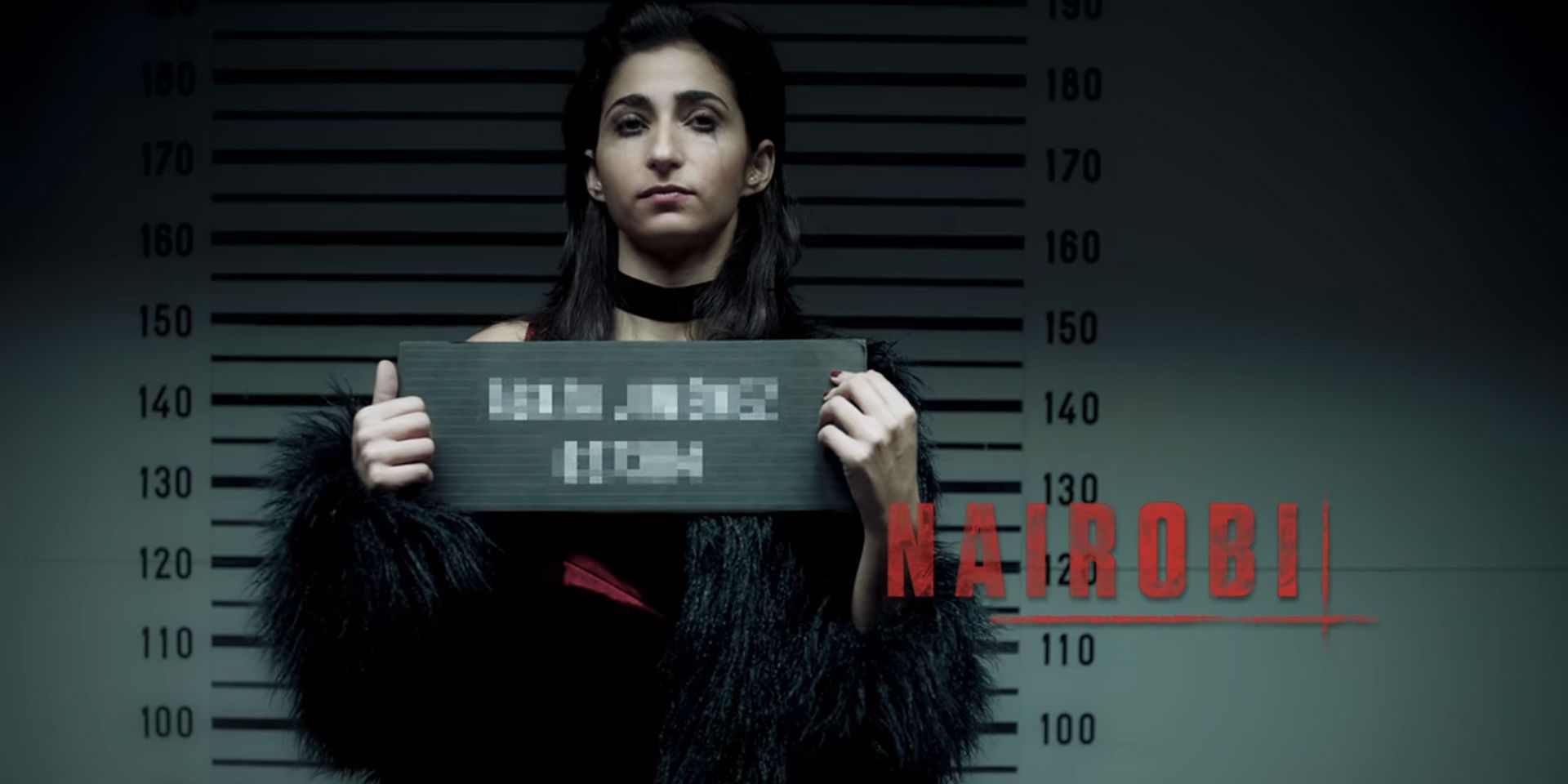 A former drug dealer and expert forger, Nairobi (Alba Flores) lost custody of her son, Axel, when he was three years old. After Nairobi left him alone for a few minutes to go and collect some pills, Axel went onto the balcony to call for her. The police were called and Nairobi's stash was discovered, leading to her being sent to prison and Axel being put into the foster system. In Money Heist season 1 Nairobi's plan is to get rich and then take Axel back, but she later accepts that he's better off in his new home and sets her sights on becoming a mother for a second time, so that she can do things right.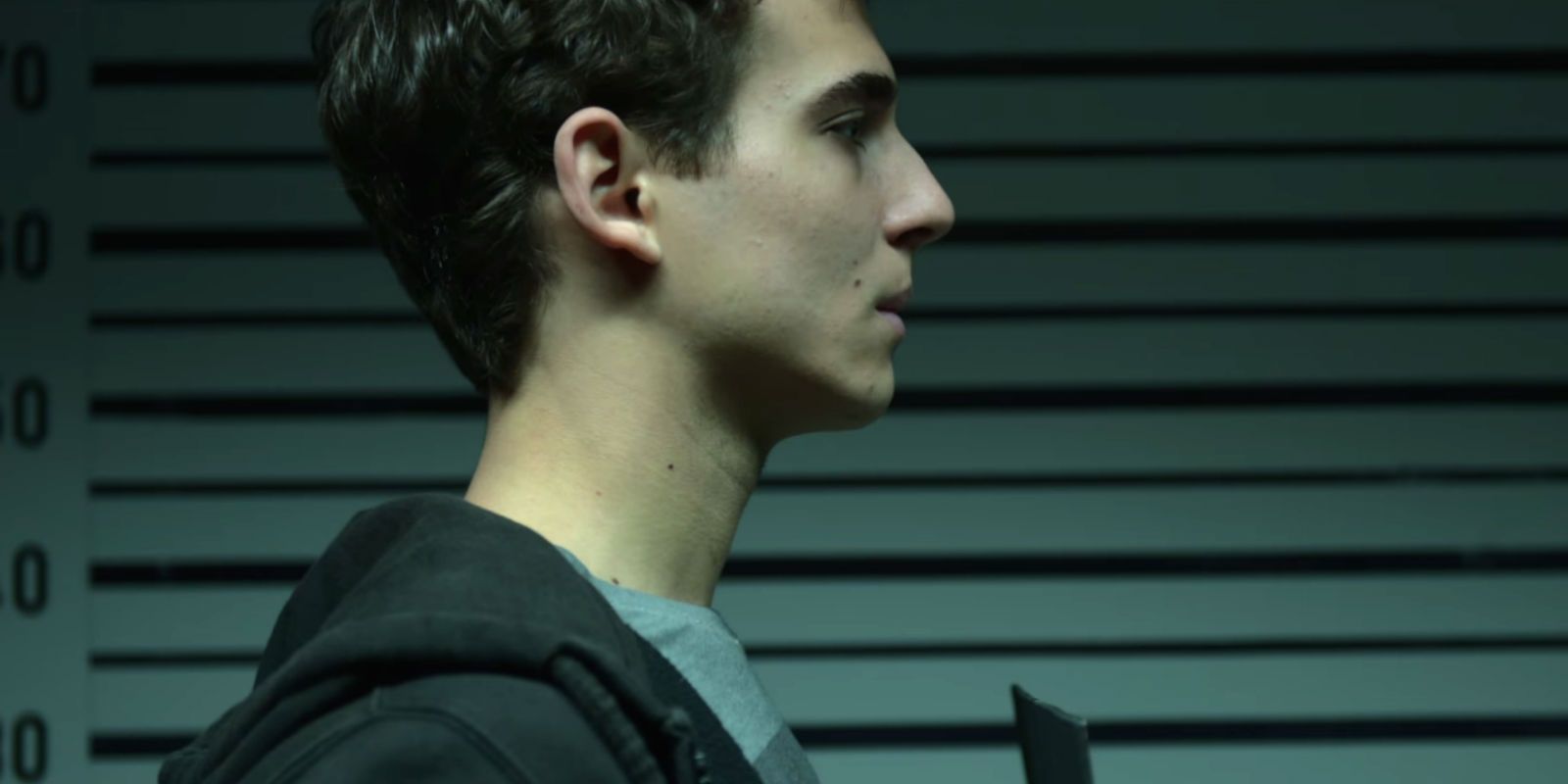 The youngest member of the team, Rio (Miguel Herrán) was still a teenager during the Royal Mint heist. He's a skilled hacker who got started in the world of crime committing cyber attacks, and was recruited by the Professor for his talent with computers. Rio comes from a loving family, and his parents believed he was simply playing video games up in his room, unaware of what he was really doing. After joining the gang, Rio falls in love with Tokyo and the two begin a relationship - even though it breaks the Professor's first rule.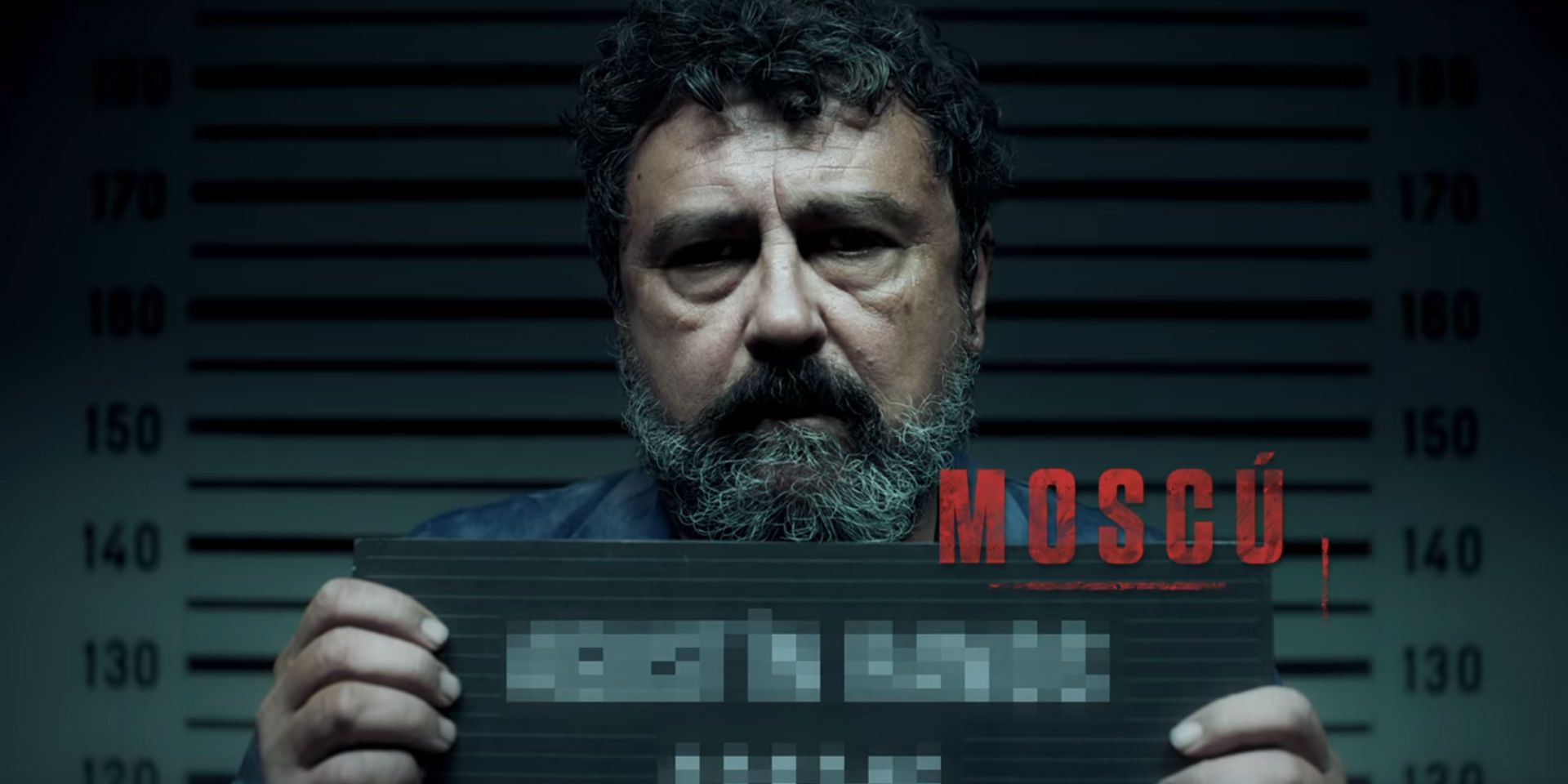 A veteran robber, Moscow (Paco Tous) spent much of his life in and out of prison. His main talent is for digging through walls, so the Professor recruits him to be in charge of digging the tunnel out of the Royal Mint. Moscow's main priority in life is his son, Denver, and he got both of them involved in the heist after Denver lost a valuable stash of pills, putting him at risk of being maimed or worse by his drug suppliers. In Money Heist season 2 it's revealed that, after repeated attempts to get Denver's mother off drugs by putting her in rehab clinics, Moscow took her to the spot where she usually bought heroin and abandoned her there. Though he went back to search for her, she was never seen again.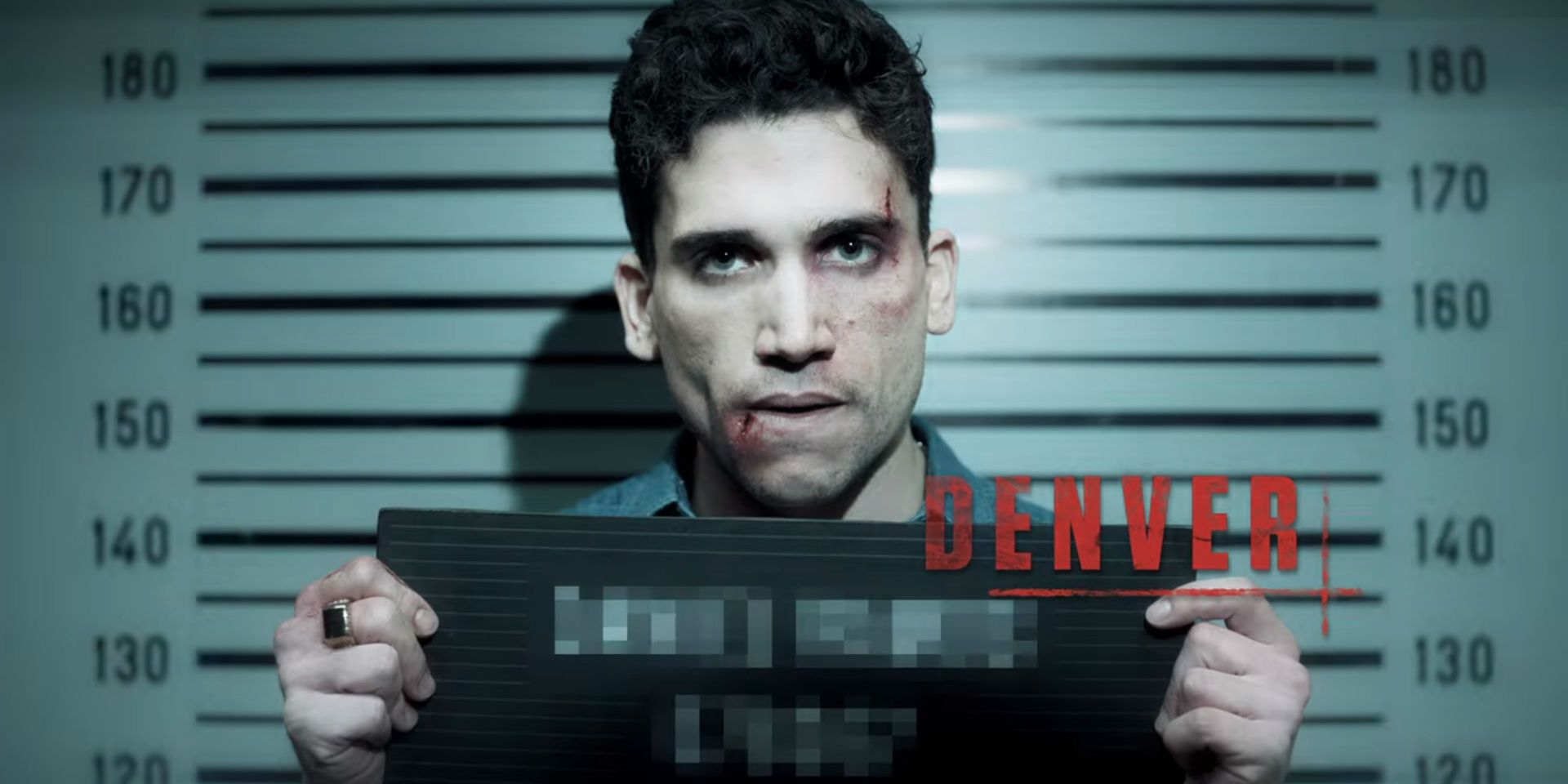 Denver (Jaime Lorente) had a rough start in life, born to a drug-addicted mother and a criminal father. He was told by Moscow that his mother had abandoned them, and as a result was always very close to his father. Denver spent most of his childhood getting into fights with anyone who tried to mess with him, and as he entered adulthood he soon fell into the same criminal lifestyle as his parents. He was arrested on numerous occasions for fighting and drug charges before he got in over his head by losing the stash of pills. Denver was brought into the Royal Mint heist at Moscow's request, as an exception to the Professor's rule against personal attachments.
Related: Money Heist Season 5: 10 Questions We Want Answered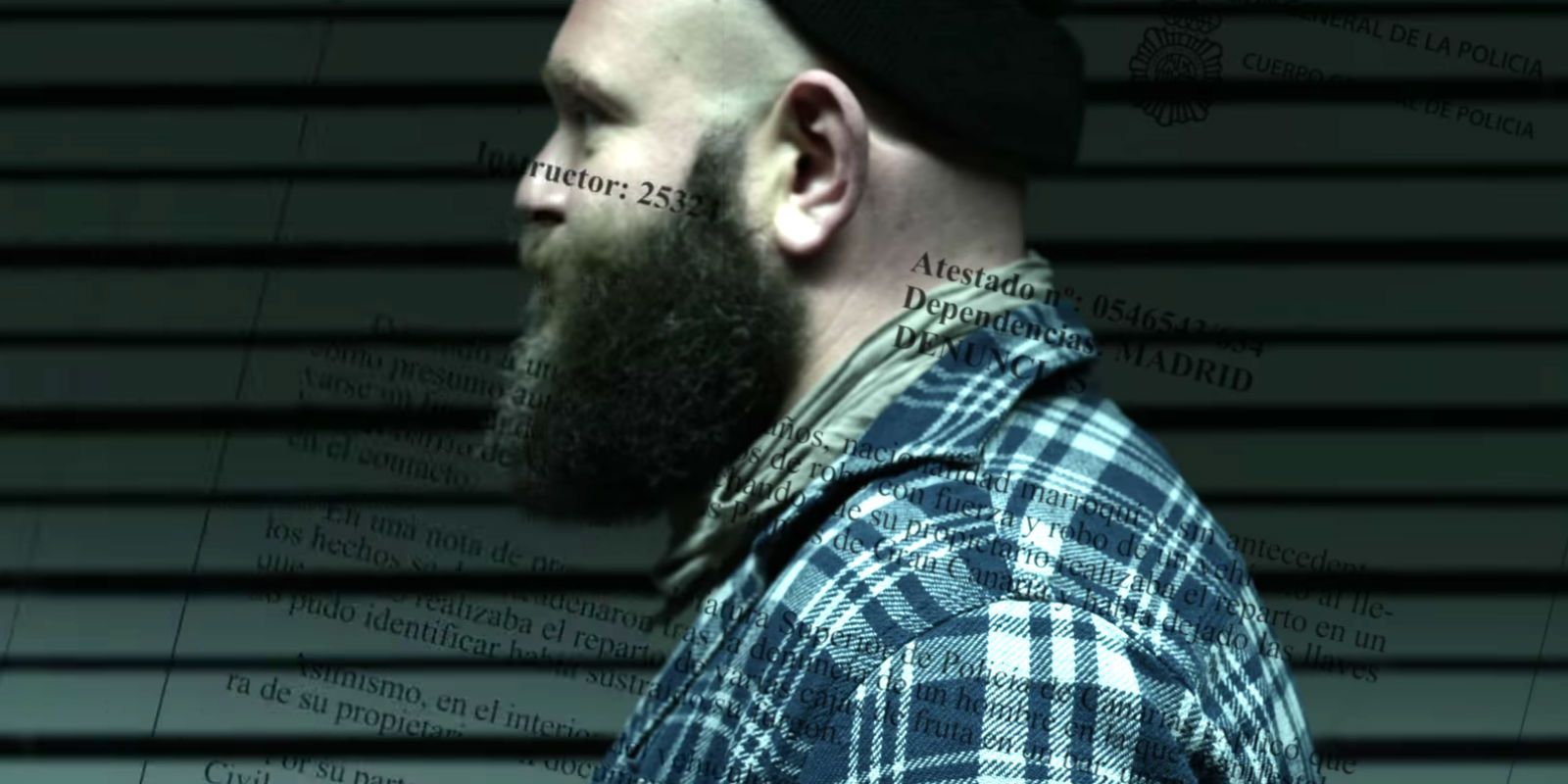 Though he's often affectionately called a "teddy bear," Helsinki (Darko Perić) has a dark past that's little spoken about. Born in Serbia, he was a soldier in the Yugoslav Wars and has been described as a war criminal. Following his time in the army, Helsinki turned to a life of crime along with other members of his family, and was recruited by the Professor for his combat skills. Helsinki is openly gay and had a relationship with Palermo during the preparation for the Bank of Spain heist, but his closest bond is his friendship with Nairobi.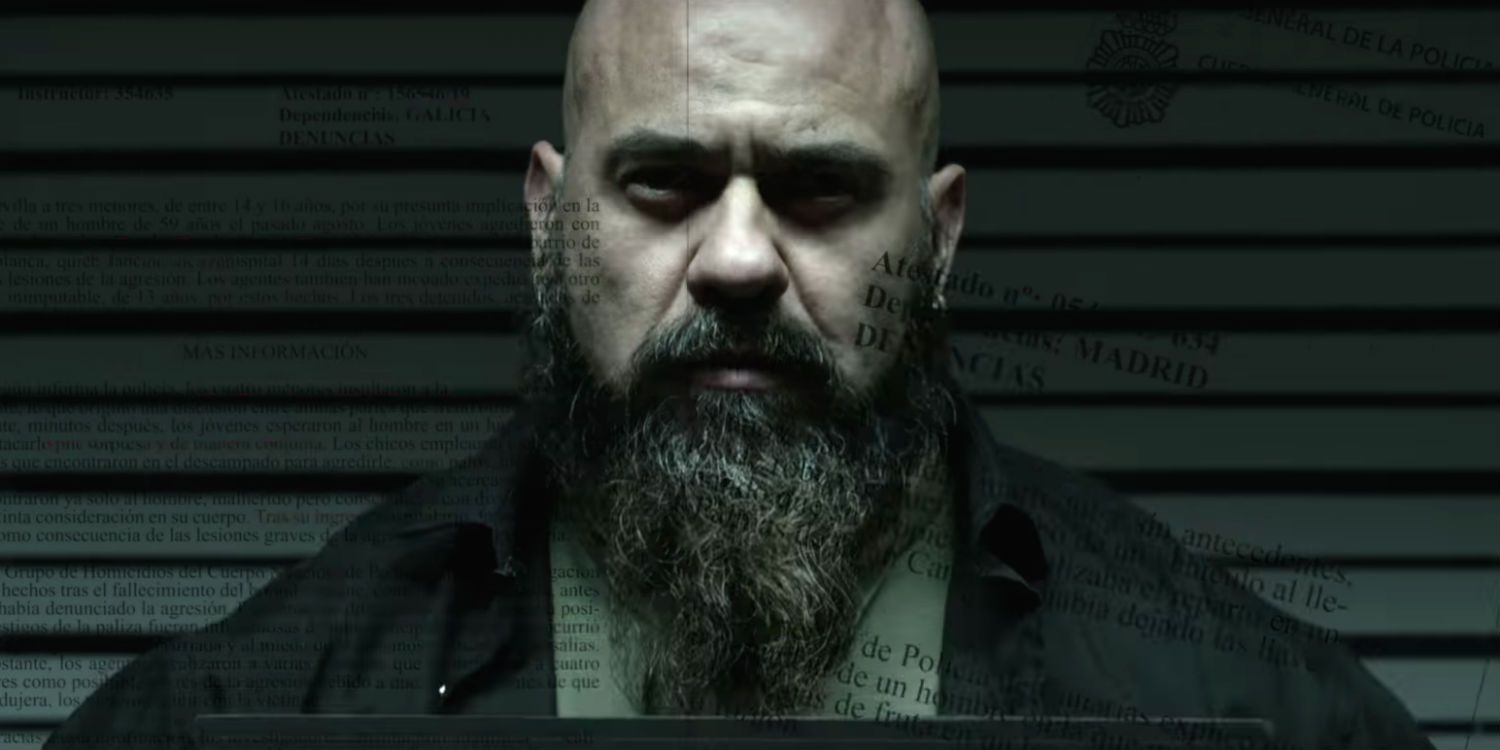 Helsinki's cousin, Oslo (Roberto Garcia Ruiz), was born in Belgrade, Serbia, and fought alongside his cousin in the wars. Afterwards the two of them continued together in a life of crime alongside several other accomplices and relatives. Oslo and Helsinki are very close, but Oslo's knowledge of English appears to be limited, meaning that Helsinki usually ends up speaking for the both of them.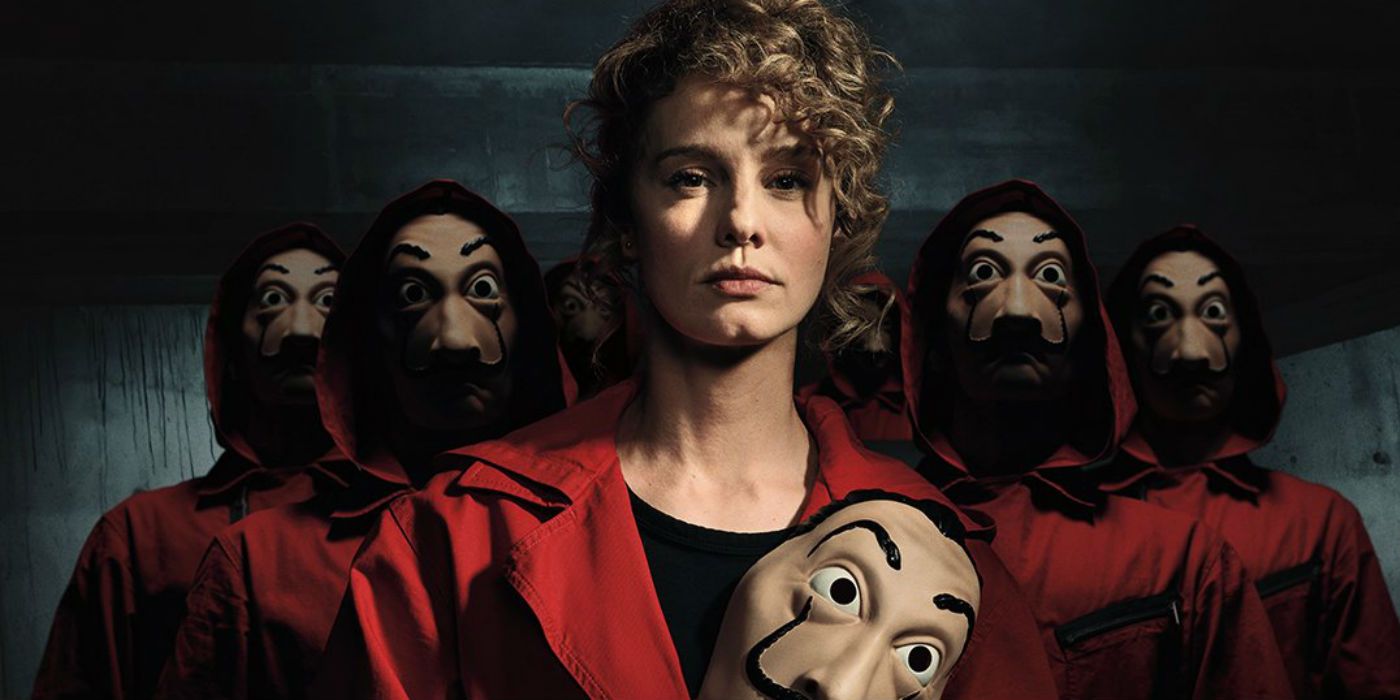 Named after Stockholm Syndrome, which some characters speculated that she may be suffering from, Stockholm (Esther Acebo) was the secretary and secret lover of the Royal Mint's director, Arturo Román (Enrique Arce), and became pregnant with his child. During the first heist she attempted to smuggle a phone for Arturo and was caught. Berlin ordered Denver to kill her, but he was unable to do so, and he instead shot her in the leg to make it look like she'd been killed. Stockholm eventually became a collaborator in the Royal Mint heist and escaped with the rest of the gang. Afterwards, she and Denver got married and raised a son together, called Cincinnati.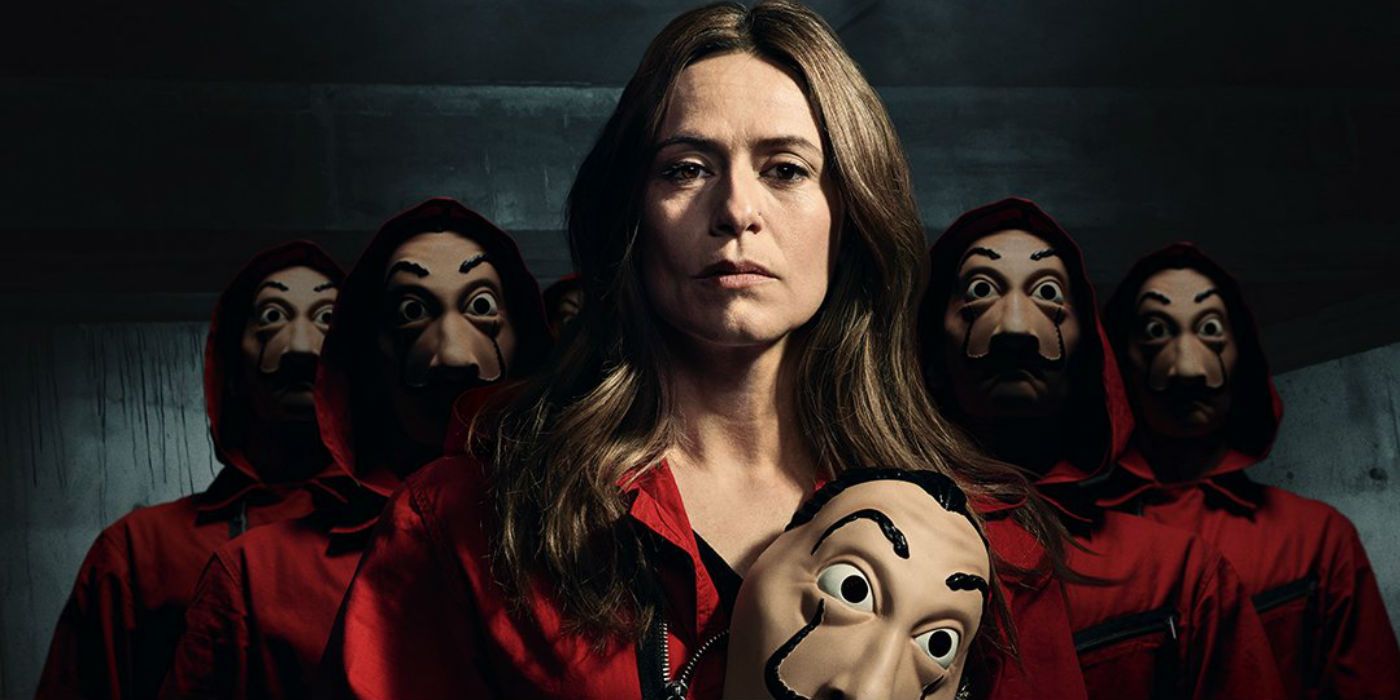 Like Stockholm, Lisbon (Itziar Ituño) didn't start out on the robbers' side of the fence. She was the inspector who led the negotiations on the Royal Mint heist, but ultimately fell in love with the Professor and started a new life with him, joining the Bank of Spain heist as his accomplice on the outside. Lisbon had escaped an abusive marriage to her husband, Alberto (Miquel García Borda), a leading forensic examiner with the police who later began a relationship with Lisbon's sister. At that point she reported him for the abuse and got a restraining order against him, but few on the police force believed her. Lisbon lives with her mother, Mariví (Kiti Mánver), and her young daughter, Paula (Naia Guz).
Related: 10 Things To Watch If You Liked Netflix's Money Heist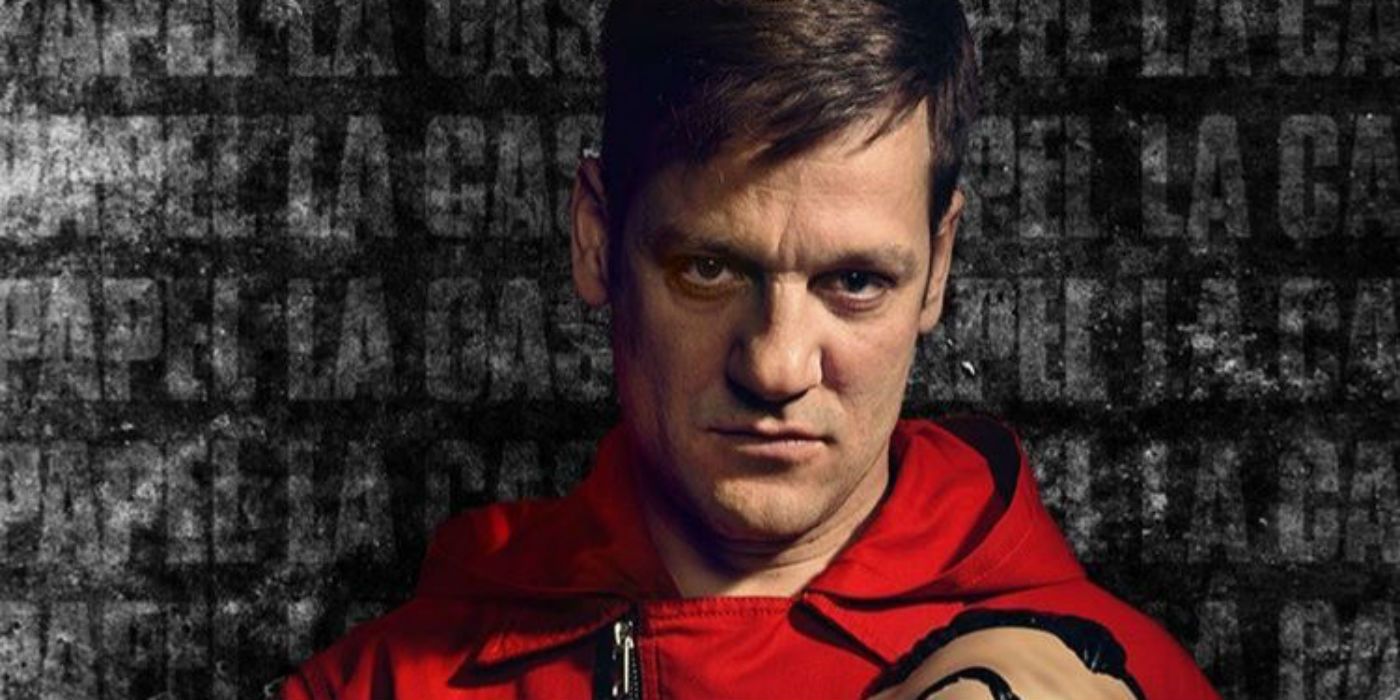 Born in Buenos Aires, Argentina, Palermo (Rodrigo de la Serna) masterminded the plan for the Bank of Spain heist alongside Berlin. A heated exchange with Gandía (José Manuel Poga) reveals that the heist is personal for Palermo, as much of the Spanish reserves of gold were stolen from South America. Palermo was hopelessly in love with Berlin, who considered him a soulmate but declined to enter a romantic relationship with him, saying that he loved women too much and did not want to spoil their friendship.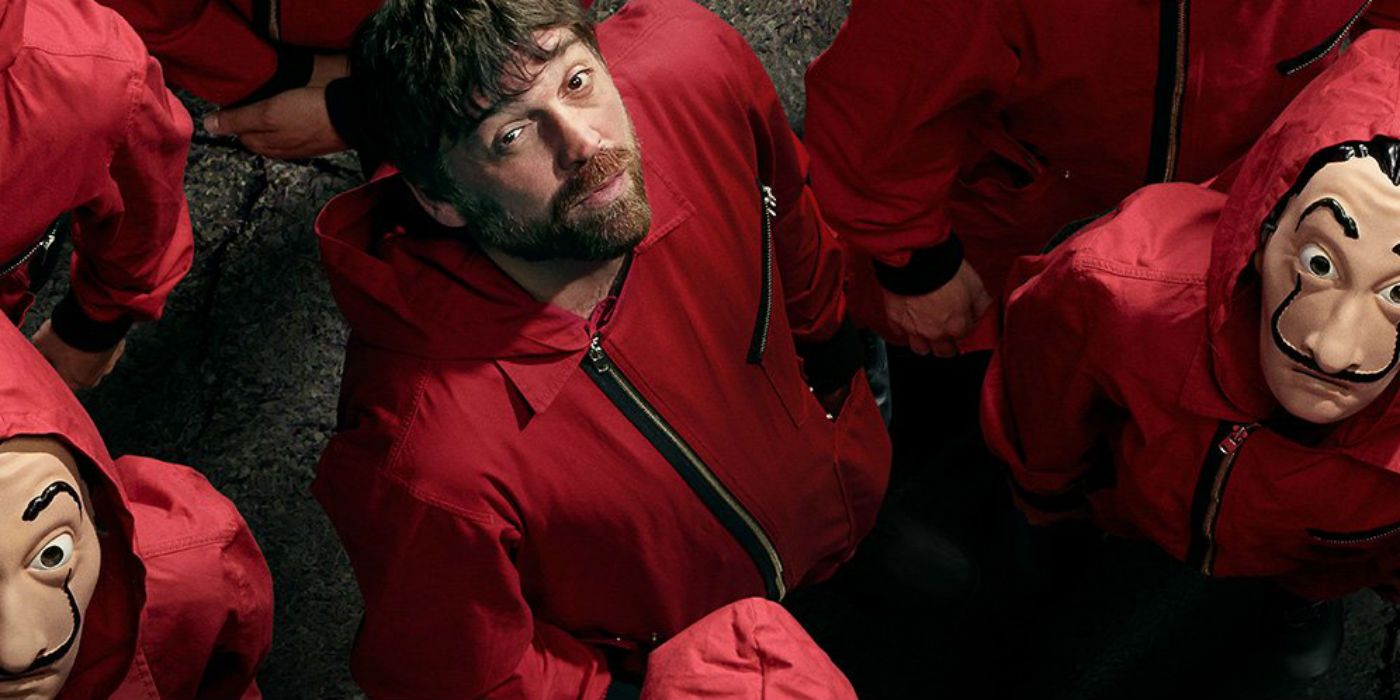 Recruited for the Bank of Spain heist due to his expertise in metallurgy, Bogotá (Hovik Keuchkerian) has apparently had an active love life. He has seven children with different woman all around the world and keeps photos of them with him, but only visits them roughly once every six months. He has a history with Berlin and Palermo, and met the Professor and Marseille at Berlin's fifth wedding. He develops strong feelings for Nairobi during the preparation for the Bank of Spain heist, which are initially not reciprocated.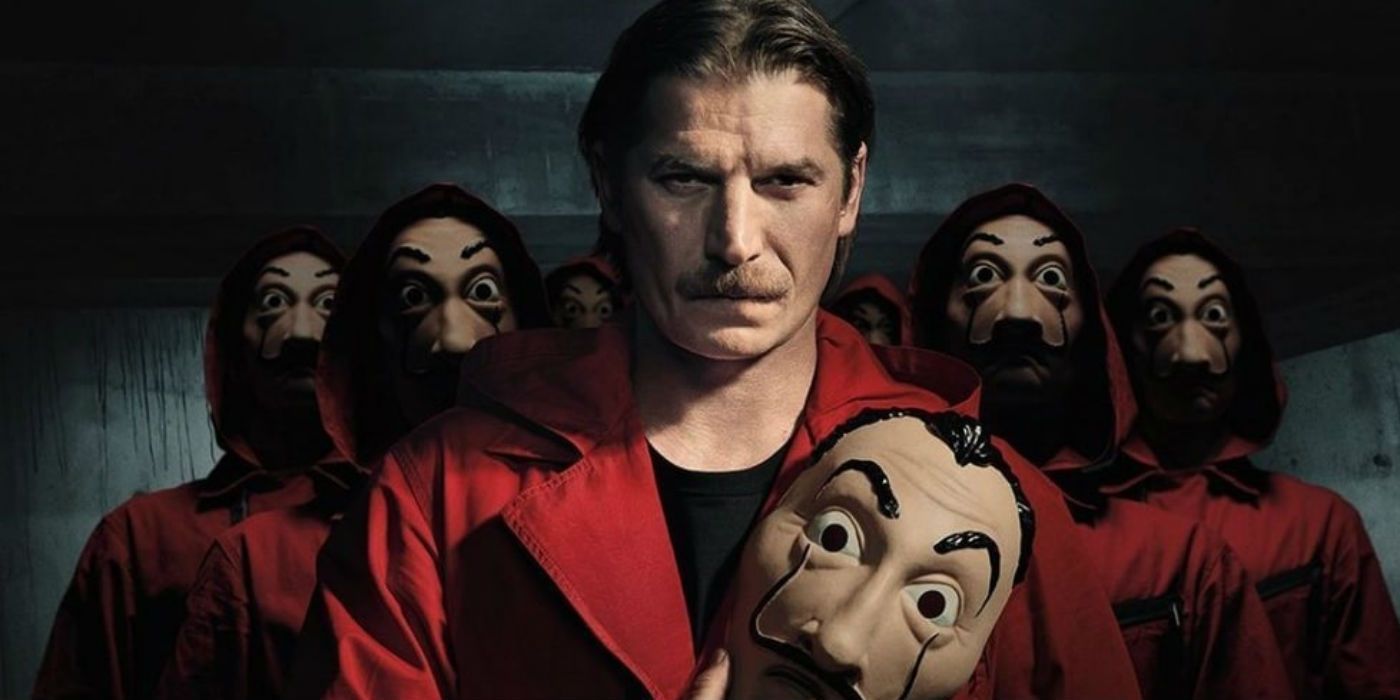 Often mistaken for a mute because he likes to keep quiet, Marseille (Luka Peroš) is a cool-headed operator who is recruited for the Bank of Spain heist, working on the outside to manage communications between the Professor and the police. Marseille is a former soldier whose closest companion was a pet dog that stayed by his side throughout the war. After the war ended Marseille began to regularly drown his sorrows in a bar, with his dog waiting faithfully outside - until one day it was killed by local children playing at war. Marseille refuses to harm animals, to the extent that he will not even practice surgery on a pig carcass.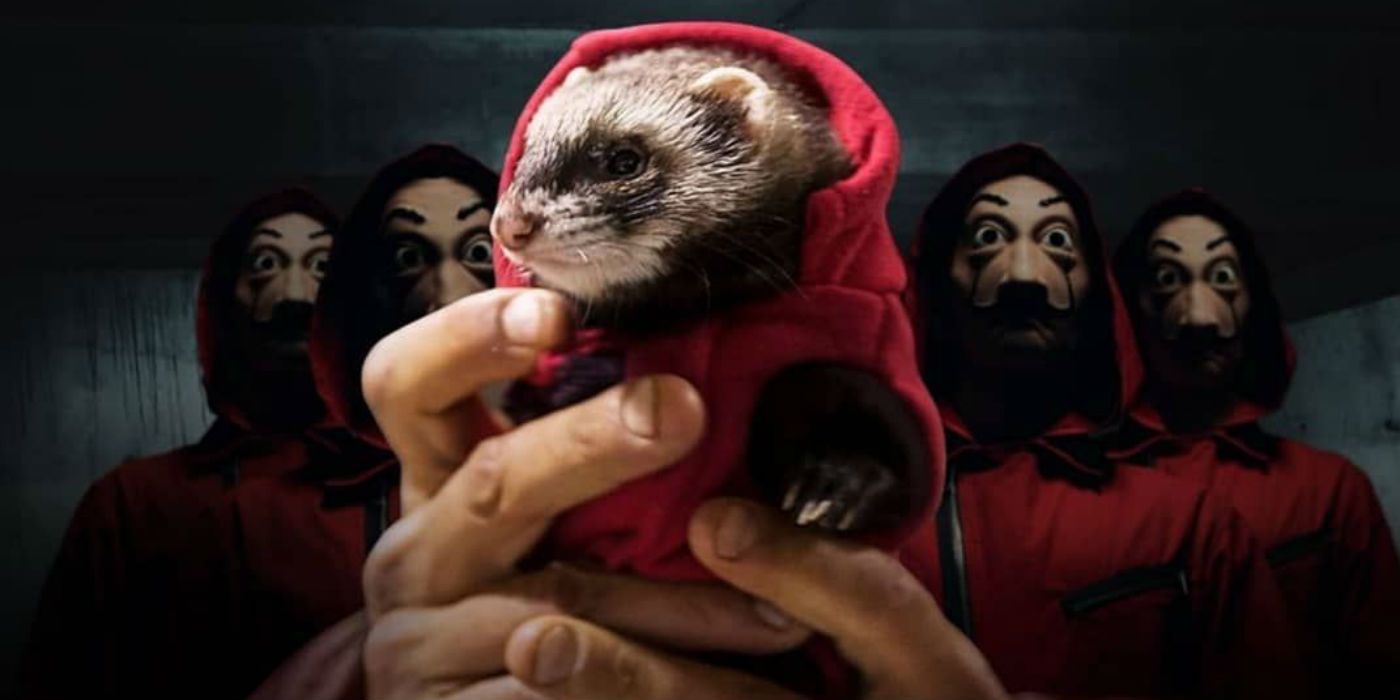 Julia a.k.a Manila (Belén Cuesta) - The daughter of one of Moscow's old prison buddies, Manila plays the part of a hostage in the Bank of Spain heist. She and Denver committed robberies together back when she was still going by the name Juanito, and her return as a transgender woman comes as a surprise to Moscow and Denver.
Matías (Ahikar Azcona) - One of Bogotá's contacts brought onto the Bank of Spain heist to aid in melting the gold, Matías ends up holding a gun and guarding the hostages - neither of which he is very good at.
Benjamín (Ramón Agirre) - Manila's father and an expert miner who worked with Moscow and ended up in prison with him as well. Benjamín joins the Bank of Spain heist on the outside, helping the Professor to execute the Paris plan.
Sofía - A ferret.