Archive for
May 1, 2020
0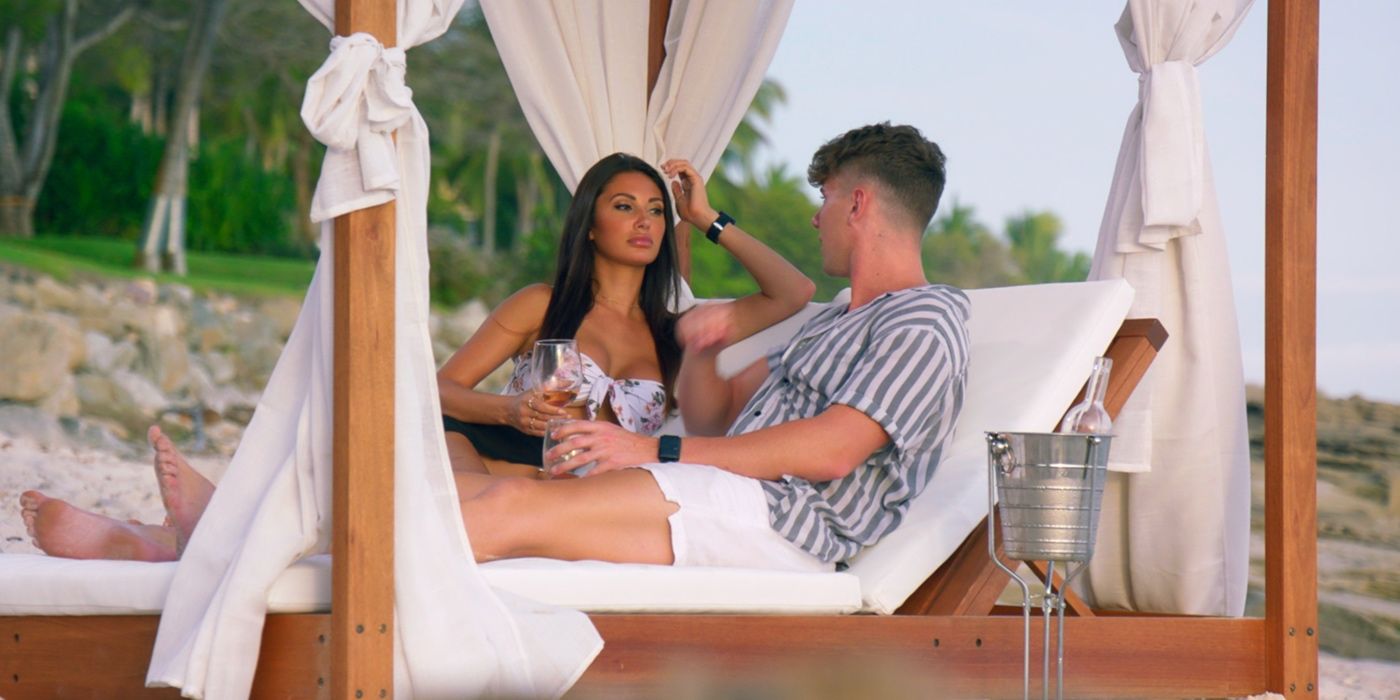 Just two weeks back, nobody knew who Too Hot to Handle's Francesca and Harry were but now we are concerned about their every plan. It seems like it is getting difficult for this steamy couple to stay away from each other any longer. They wish to get married and eventually quarantine together in Canada. After featuring on the popular Netflix show, they both have become the talk of the town. We saw their love blooming on-screen, and now we're eager to know where their relationship is headed.
 The 27-year-old Canadian beauty and the 23-year-old Aussie boy have been dating each other since the filming of the show has completed. However, they did break up in between for a while, but then they realized their undeniable love for each other and quickly got back together. They were one of the first couples on the show who formed a passionate connection. Therefore, they didn't care much about the rules or prize money and indulged in a sizzling smooch that was worth $3,000. 
Related: All The Things Too Hot To Handle's Francesca & Harry Did In Australia & Canada
Recently, Capital FM talked to Francesca and she revealed that they are considering getting married so that they can spend this lockdown time with each other. She said, "It's been really hard because I haven't seen him since the beginning of March." She added, "If this quarantine goes on for another few months, that's just a really long time without seeing the person you care about the most. And if that's our resort - obviously, I want to marry him - we'll celebrate later with our friends, but if that's the only way I can get him to Canada is to do the online marriage, we're honestly debating it." Check out the full interview below:
During the show, Francesca once tried to divert her attention from Harry by pursuing Kelz, but she soon realized that she was pretending it. She took advice from Rhonda, who was going strong with Sharron at that time, and finally conveyed her genuine feelings to Harry. So, when they were given a chance to spend the night in chastity suite, they didn't control their erotic urges and had sex that cost $20,000 from the prize money. However, they were able to earn the money back by not touching each other the entire night the next time.
They might not come across as an ideal couple, but they are the only ones who are together after the show. Another on-screen pair of Sharron and Rhonda had the potential of becoming a lifelong couple, but due to long-distance, they decided to end their relationship. Now Rhonda is dating a new man. Now, Francesca has over 3 million followers on Instagram and Harry will soon cross that number. There is no doubt that this young pair is going to be a power couple in the coming times. They will soon be entertaining million-dollar sponsorships together. Who would have thought a wedding would have come out of a TV show catering to singles who have issues with commitment? It seems they have shown growth after all. 
Next: What Happened to David Birtwistle After Netflix's Too Hot To Handle
Too Hot to Handle season 1 is available to stream on Netflix.
Source: Capital FM