Archive for
May 8, 2020
0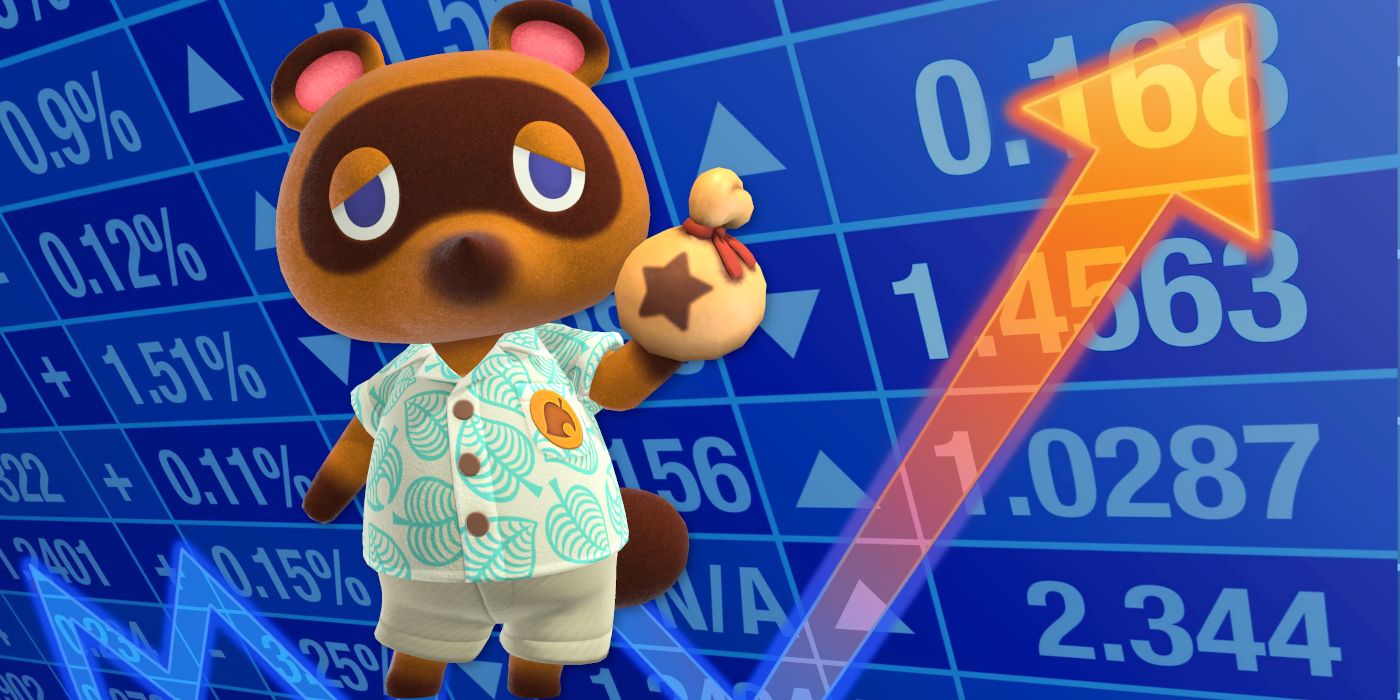 Further proving how high fan demand has been for the first franchise entry on home consoles in 12 years, developer and publisher Nintendo has revealed that Animal Crossing: New Horizons has already surpassed its total lifetime sales projections. That long-term target has been smashed within the game's first two months of availability, a feat made even more impressive by its complete out-performance of other notable top-sellers on the Nintendo Switch.
When players (and even the big N, itself) think of the series that sell Nintendo systems, the likes of Mario, Super Smash Bros., and Pokémon usually come to mind. That assumption's rung true for the Nintendo Switch since its 2017 launch through March 2020, at which point Animal Crossing: New Horizons summarily crushed its friendly first-party competitors on a scale that no one could have feasibly or accurately anticipated. It's not only the best-selling game in the Animal Crossing franchise, which has long held a unique place in Nintendo's wide library of IP with its dedicated but long-limited cult following, but it could very well go down as the single bestselling game of the Switch's lifespan at its current meteoric rate.
Related: Animal Crossing Players Can Get Paid To Be New Horizons Interior Designers
Translating and summarizing a Q&A session from the recent Nintendo Annual Financial Briefing, Robert Sephazon tweeted just how well Nintendo says Animal Crossing: New Horizons is doing 7 weeks after launch. In addition to the sustained popularity of Ring Fit Adventure internationally, the translated report states that "initial sales figures for Animal Crossing: New Horizons have been far higher than expected," explaining that the game's "current sales figure was what was forecasted as [its] lifetime sales" expectations. One of the rarest phrases to read or hear from publishers on sales reports and shareholder briefings is that a title has "exceeded expectations," so for Nintendo to so confidently announce the enormous extent of Animal Crossing: New Horizons' financial success shouldn't be taken lightly.
In addition to being perhaps the most-requested first-party sequel for the Nintendo Switch after the complete disappointment that was Animal Crossing: Amiibo Festival on the Wii U, Animal Crossing: New Horizons largely owes its success to the completely circumstantial timing of its launch and the COVID-19 pandemic. Dire quarantine measures enacted by world governments and self-imposed social distancing practices observed by millions of individuals coincided with the game's timely release, giving millions of players with a sudden abundance of free time something to do and growing out the Nintendo Switch install base considerably in the process. It's unsurprising, then, that Animal Crossing: New Horizons' runaway success caught Nintendo as off-guard as series veterans were about Rover's return.
Nintendo's found itself in an unprecedented position with Animal Crossing: New Horizons that it hasn't enjoyed since the comparable boom of the Wii over a decade ago. In return, fans will be happy to know that they'll almost certainly be rewarded with years of quality support for the ever-changing game.
Next: Animal Crossing Player's 200 Villager Portraits Make Labeling Houses Easy
Source: Nintendo of Japan, Robert Sephazon