Archive for
May 14, 2020
0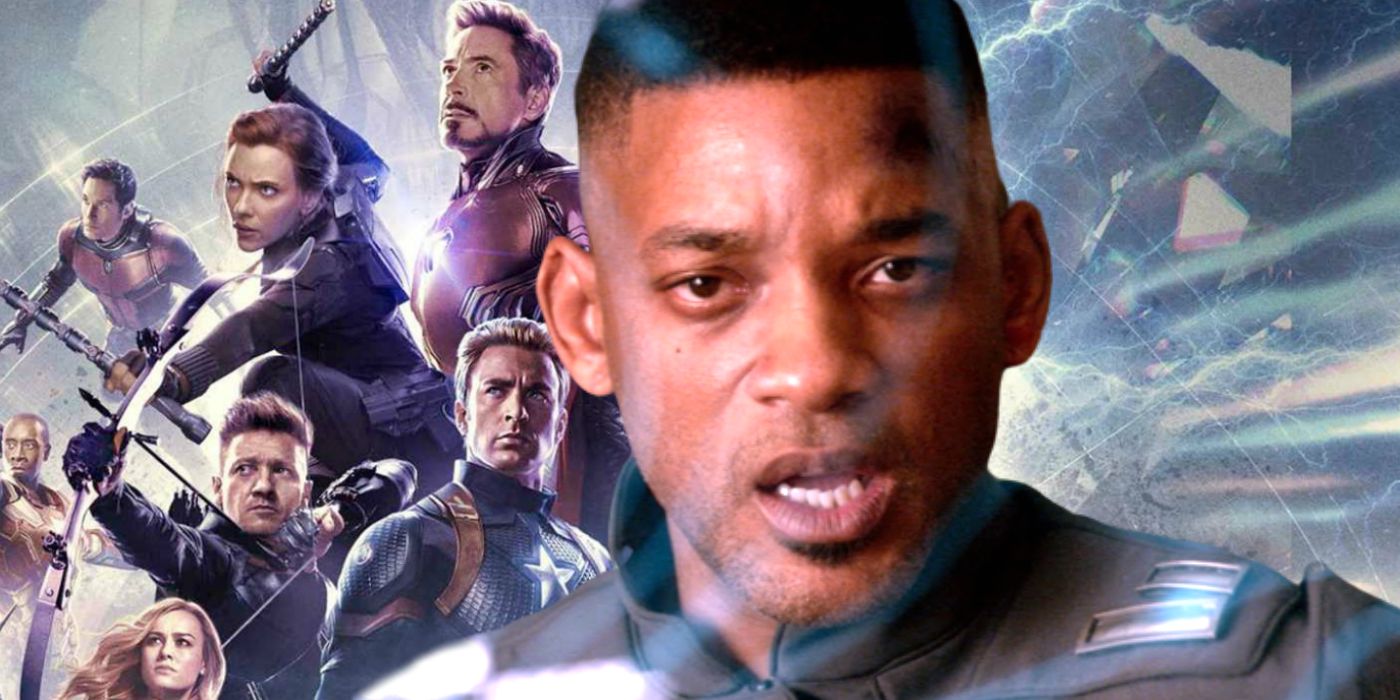 Will Smith intended After Earth to become a transmedia experience that rivaled the Marvel Cinematic Universe. Will Smith may be a household name, but his career hasn't been without hitches. He bowed out for a while after 2008's Seven Pounds, but returned to his old partnership with Sony for 2012's Men In Black 3. That production was a troubled one, in large part because Smith had become accustomed to calling the shots.
Sony subsequently entered a partnership with Smith's Overbrook Productions to release After Earth. Directed by M. Night Syamalan, After Earth is a sci-fi adventure set 1,000 years after Earth had been abandoned due to an ecological catastrophe. It starred Will Smith and his son Jaden, and in spite of Smith's hopes it proved to be a box office bomb. It grossed just $243 million worldwide against a budget of $130 million, and was panned by critics.
Related: Independence Day & Men In Black Made The Same Mistake With Will Smith
In truth, pretty much every film star has stumbles like After Earth at some point in their career. The striking thing in this case, however, is that Will Smith had an ambition to transform After Earth into a rival for the likes of Star Wars, the MCU, and Lord of the Rings.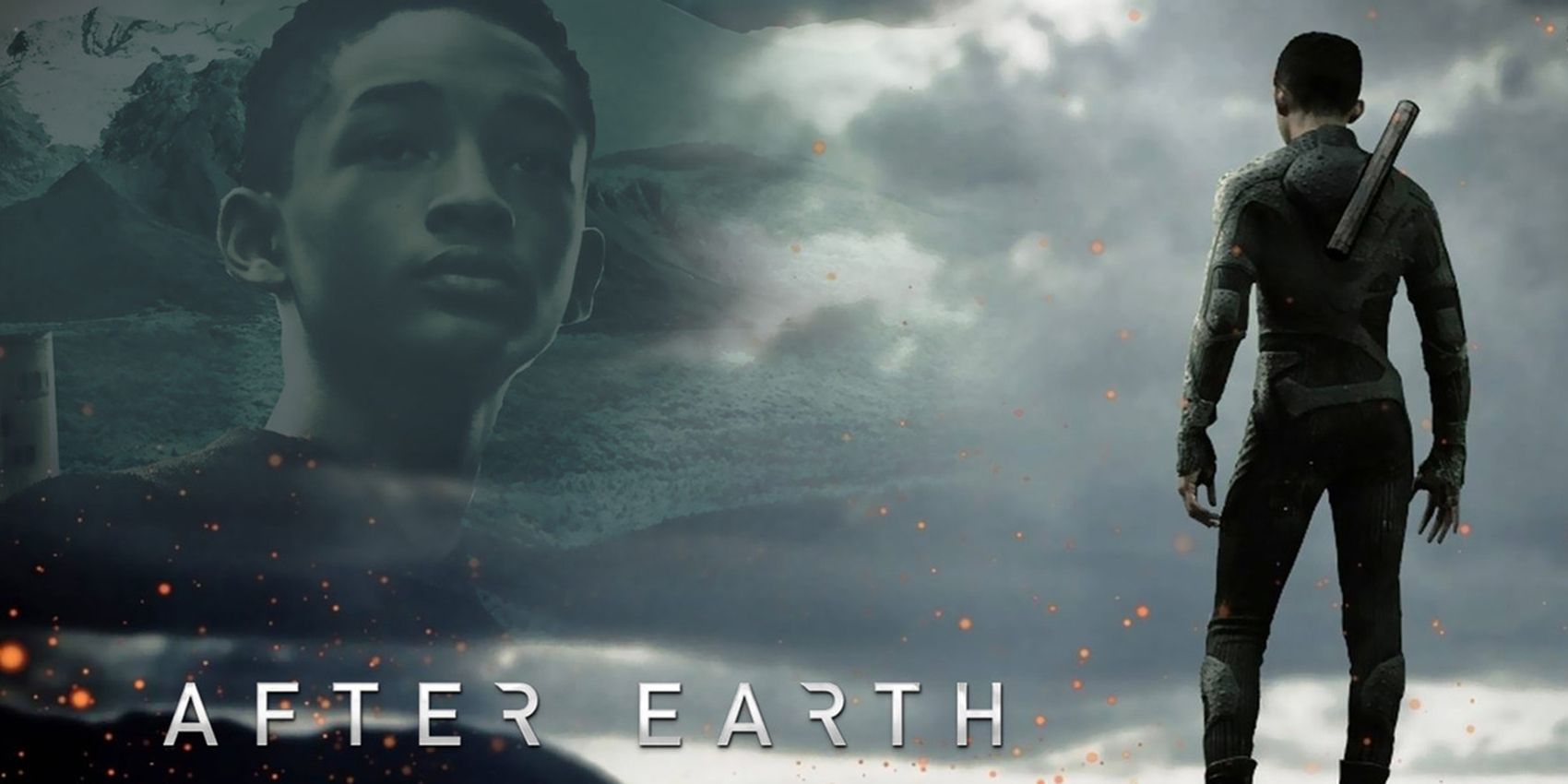 The story about Will Smith's plans for an After Earth shared universe is told by Ben Fritz in his excellent book The Big Picture: The Fight for the Future of Movies. He's spent countless hours combing through documents released as a result of the Sony hack in 2014, and as a result he's pieced together a lot of the behind-the-scenes drama at Sony Pictures. In the case of After Earth, he uncovered the sheer scale of Will Smith's ambitions. Smith had recognized that the age of 'star vehicles' was coming to an end, and that moviegoers were now more invested in franchises than they were in stars. As a result, he envisioned After Earth as the beginning of a project he called "1000 AE." He worked with a team of writers to create a 294-page bible detailing a thousand years of history, explaining what had happened to Earth's survivors. As he described it in Overbrook's pitching document:
"Each generation discovers a world that connects with them on a visceral and emotional level... their appetite for revisiting that world is endless and as they grow older, the attraction continues to grow stronger. Star Trek, Star Wars, Indiana Jones, Lord of the Rings and Harry Potter have all reached such stature, and now they are being joined by 1000 AD."
Smith even hoped this would rival the Marvel Cinematic Universe. The celebrated actor didn't just approach Sony with the pitch for a single film; he detailed plans for a sequel, a live-action TV show, an animated series, webisodes, mobisodes, a video game, consumer products, theme-park attractions, documentaries, comics, an educational program in partnership with NASA, merchandise such as cologne and perfume, and even an AE branded social network. Smith intended to create an incredibly immersive experience, one that would use transmedia elements to become the center of fans' online lives.
Related: Hancock 2 Updates: Why The Will Smith Superhero Sequel Hasn't Happened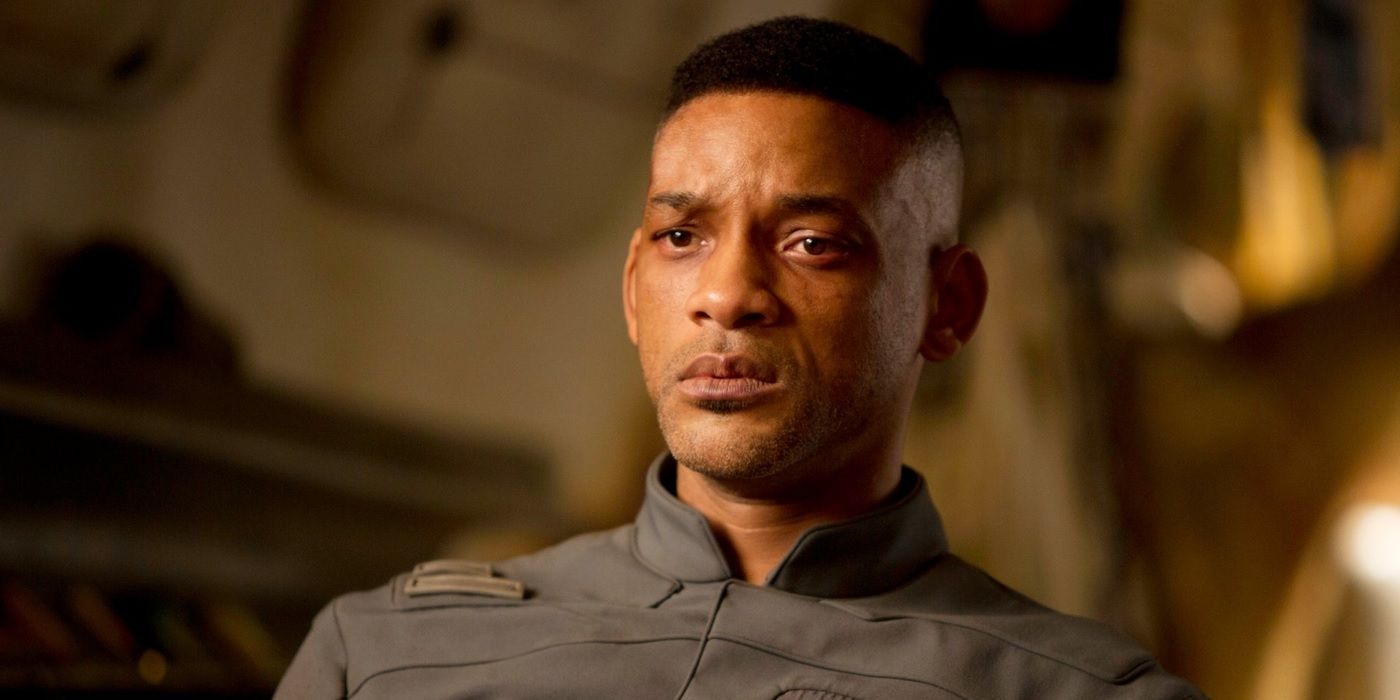 Sony, quite sensibly, wasn't entirely convinced at the scale of Will Smith's pitch. Still, they needed franchises, and they had a strong relationship with him, meaning they believed in him. The studio seems to have watched production of After Earth with a wary eye, understanding what Smith did not - that this film's biggest asset was its star. Some scripts sidelined Will completely in favor of his son, Jaden, but Sony wanted him on the big screen as much as possible. Even the finished script had Will Smith disabled in a spaceship for much of the film, giving advice to his son over a communicator. Sony wisely decided their best bet in terms of marketing was to conceal Will Smith's injury. "He's the star that everyone's looking forward to seeing," marketing advised, "and it's best for moviegoers to assume that he's a part of the action - it'd be disappointing to our audience to discover that he spends the majority of the film stuck in the ship."
Sony execs likewise weren't convinced there should be much focus on director M. Night Shyamalan, given he can be quite a polarizing figure in the film industry. "Night is, without a doubt, a world-class filmmaker who we were thrilled to team up with on this project," Sony's worldwide marketing and distribution chairman, Jeff Blake, observed in an interview with the Los Angeles Times. "Together, we decided to focus our campaign on both the action and both Will and Jaden given that 'After Earth' is an adventure story of a father and son."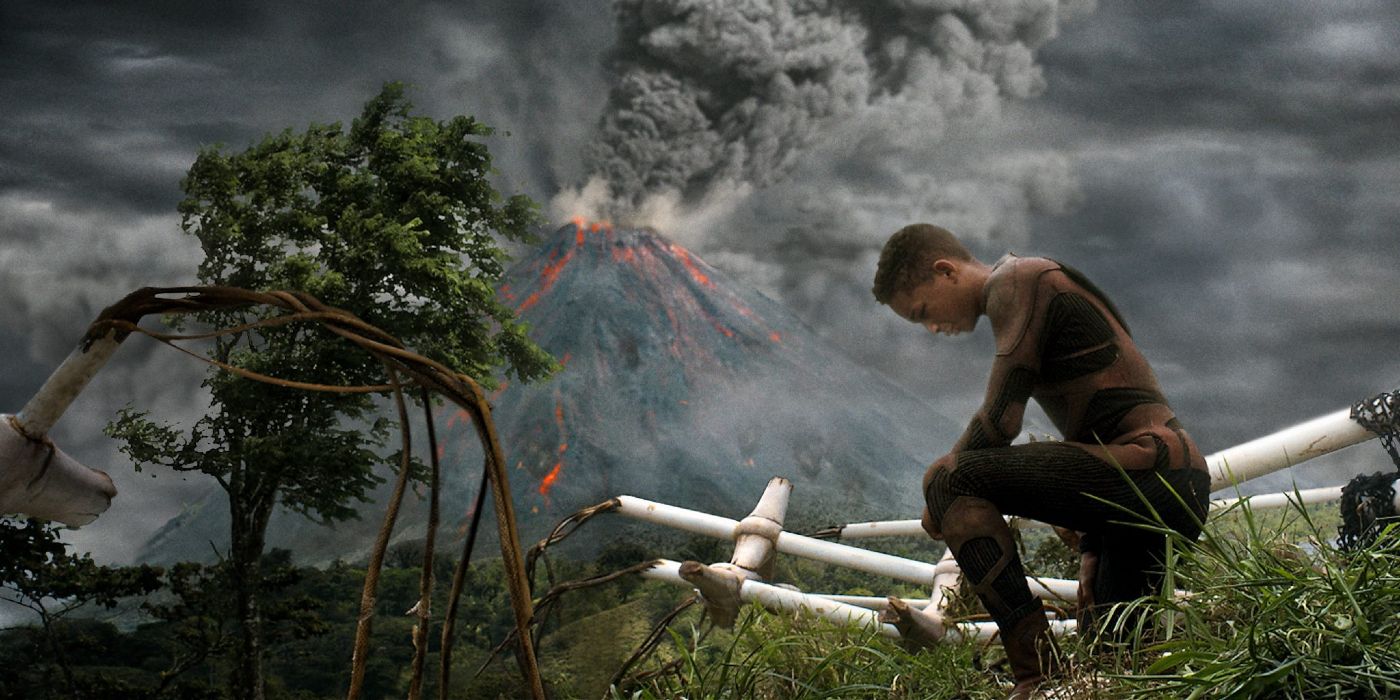 Will Smith was doomed to be disappointed. The film grossed only $61 million in the United States; it performed better overseas, making $183 million, but that just wasn't enough. Factoring in the marketing budget, After Earth lost more than $25 million. As Fritz noted, "There were no sequels, no TV shows, no video games, no perfumes, and no social network. The failure was devastating to Smith, who not only acted in and produced the movie, but also got his first-ever feature screenwriting credit." In truth, Sony do seem to have sensed this was coming, as indicated by the conscious downplaying of Shyamalan's presence and Will Smith's role in the script. It's never a good sign when a studio feels they need to deceive with the marketing. Critics focused on the awkward script, clunky dialogue, and poor performances; a negative buzz built up quickly, killing any sense of momentum.
Smith had failed to realize that the franchises he cited as competitors - Star Trek, Star Wars, Indiana Jones, Lord of the Rings, Harry Potter, even the MCU - were largely unexpected. Even George Lucas didn't realize how big a thing Star Wars was going to be; J.K. Rowling was blown away when her Harry Potter books became bestsellers, and frankly struggled under the pressure of it all; and the MCU is built on the foundation of decades worth of comic book adventures. If After Earth was going to compete at this level, it would need to be pitch-perfect, striking at exactly the right moment for maximum cultural impact. It wasn't pitch-perfect, and it was too late. Smith had rightly diagnosed the change in the film industry, from star-driven productions to franchises, but he was releasing this film too late - and his star power just wasn't enough to launch 1000 AE. For all that's the case, though, in interviews Smith has admitted After Earth stung more than any other failure. "My son was involved in After Earth," he pointed out, "and I led him into it. That was excruciating."
More: How Hollywood Would Be Different If Will Smith Hadn't Done Men In Black