Archive for
May 16, 2020
0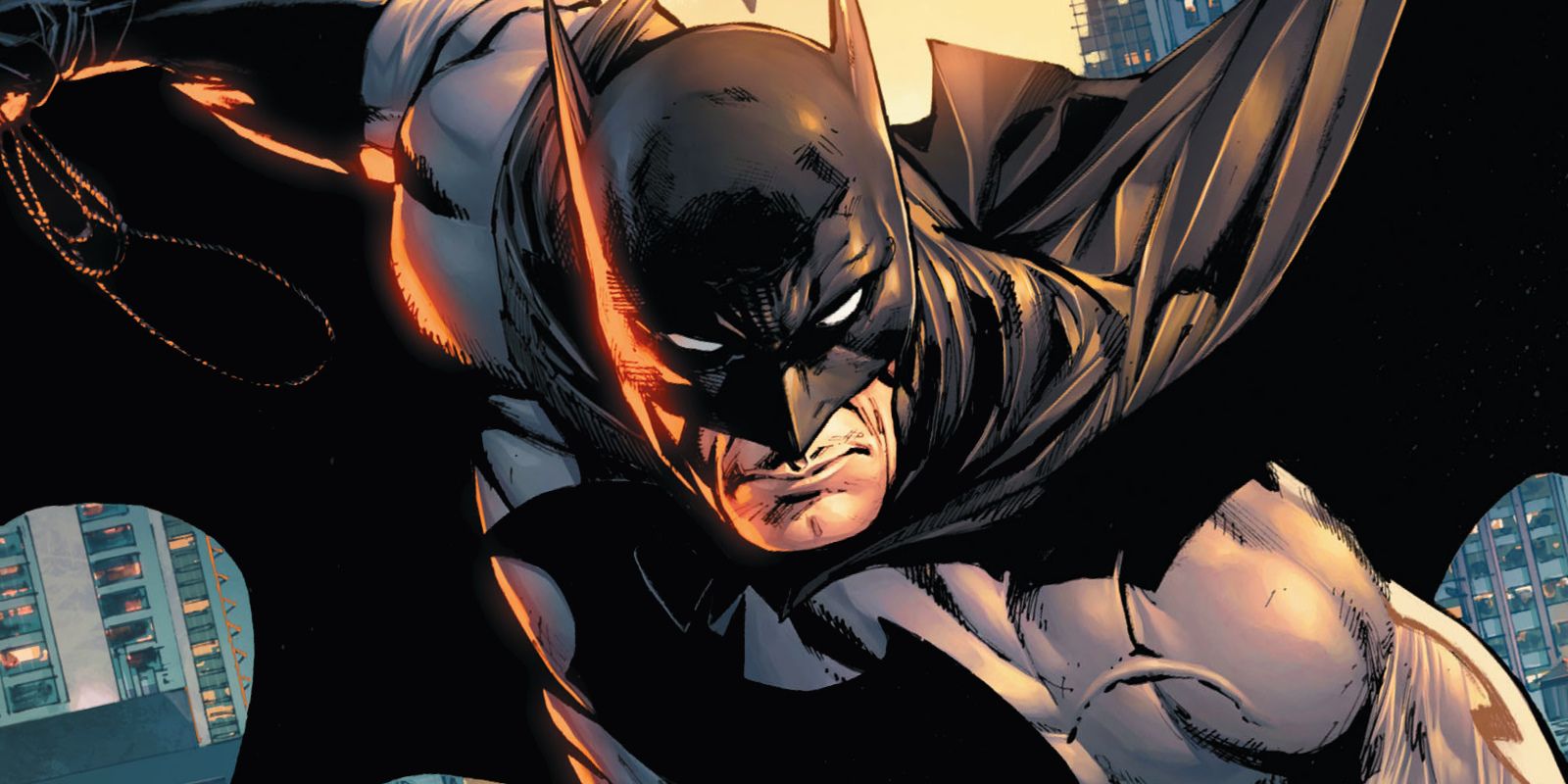 Batman is known for getting the job done by any means necessary, but when it comes to protecting the Batcave, occasionally that means relying upon a robot double of The Dark Knight himself.
The Batcave has long been one of Batman's most sacred places. It serves as the base of operations for his war on crime, is home to his fleet of state-of-the-art vehicles, gadgets and Bat-suits, and museum of memorabilia and keepsakes. It's no surprise the hero known for planning for every scenario would utilize an array of security measures. Batman uses everything from the typical, like motion sensors and alarms, to the unorthodox, like a giant mechanical T-Rex and swarms of actual bats. A lifelike robotic double of the Dark Knight fits right in with those bizarre precautions.
Related: Batman's New Gadget Is His Smartest or Dumbest Ever
A robotic double of Batman was unleashed when the Teen Titans ventured into the Batcave to retrieve intel from the Bat-Computer. In Teen Titans #26, Damian Wayne leads an oblivious squad of Titans into the cave, however, the fifth Robin and son of Bruce Wayne didn't have his father's permission to enter with an entire team of young heroes. Damian leaves his teammates Kid Flash, Red Arrow, Crush, Djinn to keep watch while Roundhouse hacks into the computer. Robin warns them not to touch anything, but doesn't prepare them for a potential assault from "Bot-man". The Titans react to the attack believing they're encountering the actual Batman, and fight or run for their lives, not faring too well in either case. Batman's robot double succeeds in protecting the cave until the very real Robin returns and decapitates the android. The team shakes off the trauma of being abused by the mechanical vigilante and complete their mission.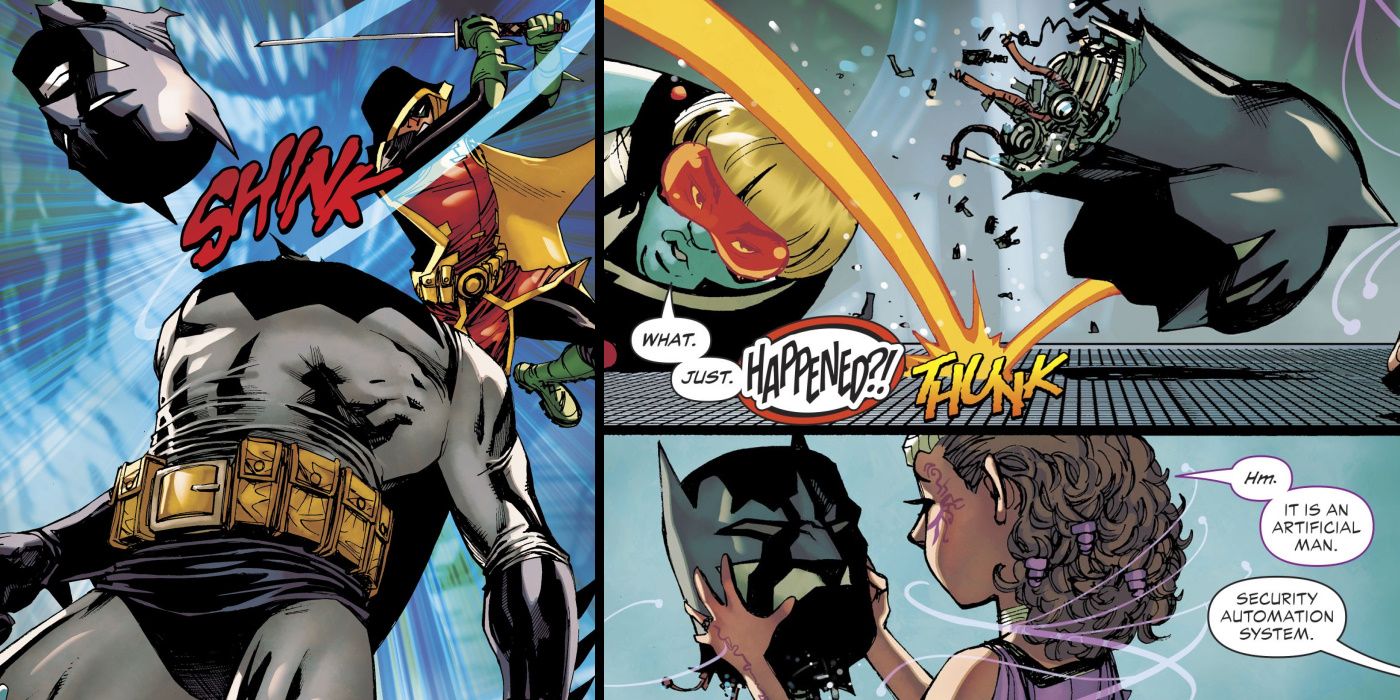 As secret and secure as the Batcave is supposed to be, it's no stranger to intruders. The Joker, the Court of Owls and Bane have all found their way into Bruce Wayne's secret subterranean lair. It's expected that Batman would continually tweak measures to deal with future threats and adding a robot to his repertoire makes sense. He may have even lifted the idea from his friend Superman, who's used faux-Superman robots in the Fortress of Solitude, as seen in All-Star Superman. Clark's robots are typically more of the assistant variety, but Batman adapts all plans to his own needs, enlisting a mechanical scarecrow of himself to strike fear into any unwanted guests in the cave. Even if said guest is a Robin intent on stealing information from the Bat-Computer.
Damian & Bruce have occasionally had a rocky relationship and Damian seemingly had no hesitation in lopping off the head of Batman. The young Wayne was fully aware the Batman he beheaded was a robot, but that League of Shadows training clearly hasn't vanished from the boy. All parents are concerned about havoc teenagers may cause when the house vacant, while Damian is far from a kid throwing a party while Dad's out of town, the same dynamics apply. Bruce is going to need something more substantial if he wants to thwart intruders of his son's caliber. Maybe a call to the boy's mother, Talia al Ghul, is in order…