Archive for
May 21, 2020
0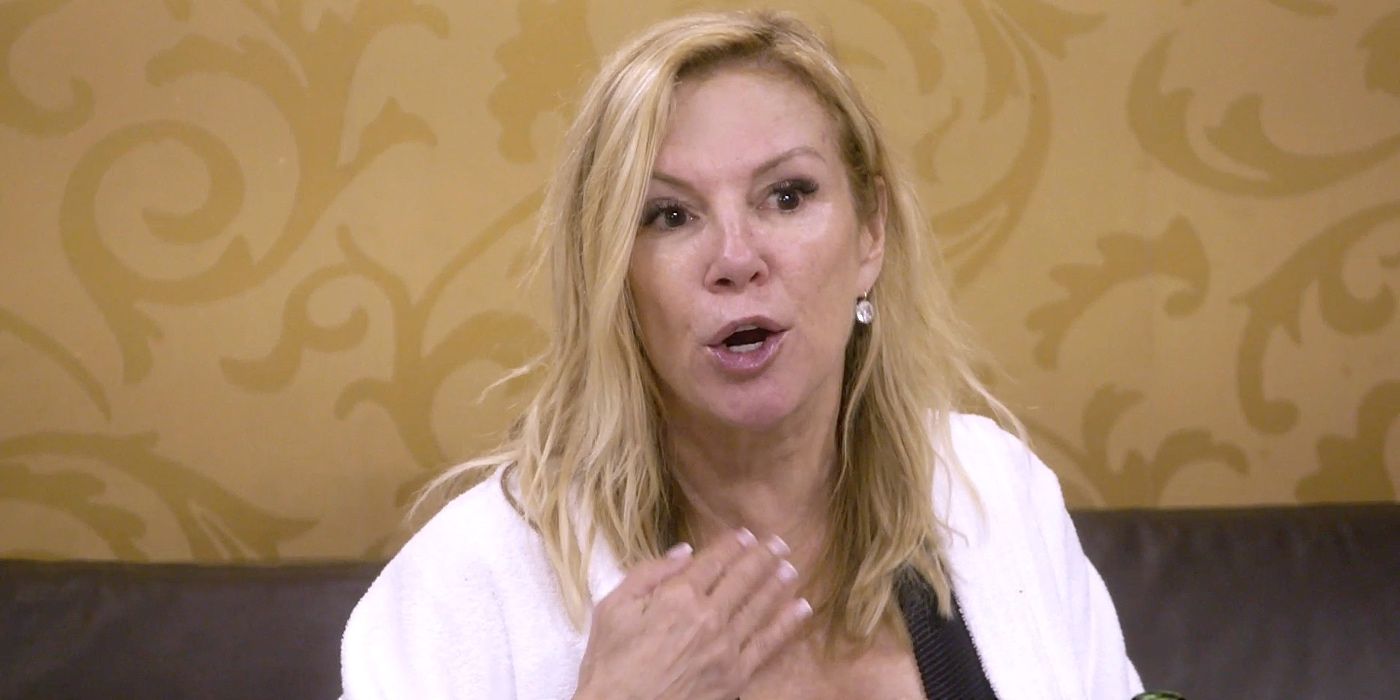 The Real Housewives of New York Ramona Singer tells Dorinda Medley that she often goes for the "jugular" when she feels slighted. The two friends had a rough episode thanks to Ramona's brutal honesty about Medley's poor behavior.
The "make it nice" housewife is struggling this season as she's been opening up about her anxiety. For the most part, Medley tried to not offend any of the women but failed when it came to last week's episode when she went after Tinsley Mortimer. But most of the Big Apple housewives have noticed something has been off in their dear friend. Many fans were aware that Medley lost her late husband, Richard, as they have watched her mourn him during past seasons. She often shared about the times she spent with him and the places they traveled, letting fans feel as if they had met Richard themselves.
Related: RHONY: Dorinda Medley Opens up about 'Terrible' Split from John Mahdessian
On tonight's all-new episode of The Real Housewives of New York it looks as if Ramona Singer has had enough of her close friends' angry outbursts and decided to call her out in front of their other friends. Medley has been hounding Mortimer to open up more the group, but only last week Medley said it was hard for her to open up about her troubles. Mortimer was quick to comment on this, which upset the mother of one. The apple orchard incident caused Medley to say that her "chewing gum" lasts longer than Mortimer's relationships, check out the clip below:
Singer started the conversation off by admitting she was not perfect and was a woman who made mistakes all the time, granting her the nickname Singer Stinger. The loud blonde told her friend that she is stuck in a pattern and whenever someone upsets her, she ends up going for the "jugular." Immediately, Medley went on the defense saying that Singer acts the same and should "recognize" the characteristics very well.
Fans, for once, found it easy to side with Singer as she was not actually wrong in her observance of her close friend. Viewers have known for a long time that Medley was always bothered by Mortimer but have not been told the reason behind the dislike. At this point fans are just hoping that Medley and Singer can keep their friendship intact and work themselves into a better place. Medley had only opened up last week that she too struggled with drinking when Richard had first past but had found her way out. True supporters are hoping she can get herself back on track.
Next: RHONY: Dorinda Medley breakdown about Ending Her Relationship Broke Fans' Hearts
The Real Housewives of New York airs Thursdays at 8pm EST on Bravo.
Source: @realhousewivesfranchise