All the Boys Love Mandy Lane: Why the Horror Movie Took So Long To Release
All the Boys Love Mandy Lane, a horror movie that provided Amber Heard with one of her first big leading roles, took seven years to get a US release. Heard is probably best known for playing Mera in DC's Aquaman movie and its upcoming sequel, as well as briefly within the theatrical cut of Justice League. Things aren't slowing down for her either, as Heard will soon portray Nadine Cross, Randall Flagg's doomed "bride," in CBS All Access' new adaptation of Stephen King's The Stand.
Unfortunately, Heard has also found herself a controversial figure over the last few years, thanks to her very public legal disputes with ex-husband Johnny Depp. Heard and Depp have both accused the other of domestic abuse, and also presented evidence in court of their claims. At the end of the day though, no one knows the complete truth outside of the two parties involved, and both Heard and Depp's acting careers seemingly continue unabated.
Related: Why Polaroid Took So Long To Release
Directed by Jonathan Levine, All the Boys Love Many Lane starred Heard as the titular high school student, who returns from summer vacation having physically blossomed, earning the rapt attention of her male classmates. Mandy gets invited to a pool party, but things go awry, and one teenager ends up dead. That's only the setup for the story All the Boys Love Mandy Lane eventually tells, but for U.S. viewers, that story remained elusive for years.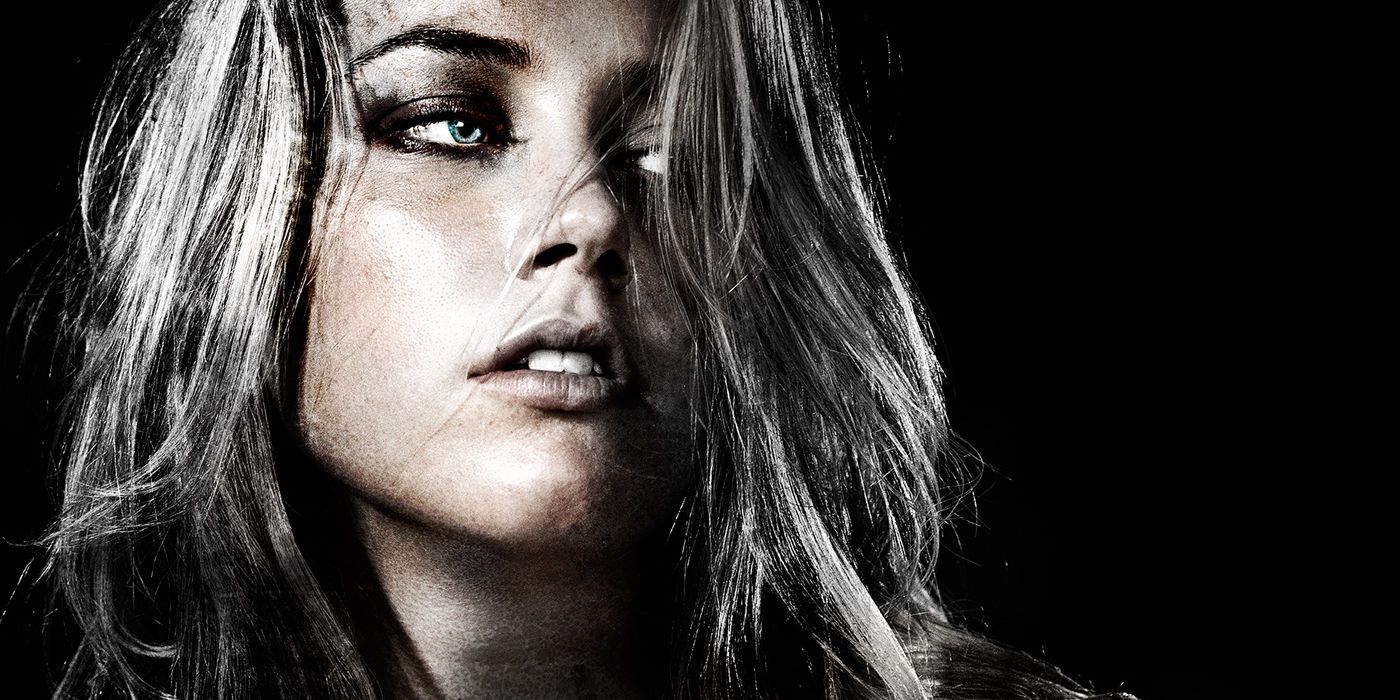 All the Boys Love Mandy Lane was shot and completed in 2006, then premiered at the Toronto International Film Festival that year. The film was quickly snatched up by now-disgraced producer Harvey Weinstein and The Weinstein Company, however, Harvey's brother Bob disagreed with him about the film meriting a wide release through their Dimension Films arm. After bad test screenings, the Weinsteins canceled All the Boys Love Mandy Lane's planned summer 2007 theatrical bow, and sold the rights to a German company called Senator Entertainment, which had recently expanded to the U.S.
Unfortunately, it seems fate didn't love Mandy Lane quite as much as the boys, as Senator Entertainment's U.S. branch went under in 2009, with the film still unreleased in America. Despite All the Boys Love Mandy Lane being an American-made film, between 2008 and 2010, it managed to get releases in the U.K., Sweden, Germany, and multiple other foreign markets, all while still leaving U.S. viewers in the lurch. Finally, in 2013, things came full circle, with The Weinstein Company buying back the film, and finally, after more than seven years since its TIFF premiere, All the Boys Love Mandy Lane received a theatrical release that fall. After all that, reviews still ended up mixed.
This entry was posted by Screen Rant on May 23, 2020 at 9:00 pm, and is filed under TV News. Follow any responses to this post through RSS 2.0. You can skip to the end and leave a response. Pinging is currently not allowed.