Apple Joins Paramount On Martin Scorsese's Killers Of The Flower Moon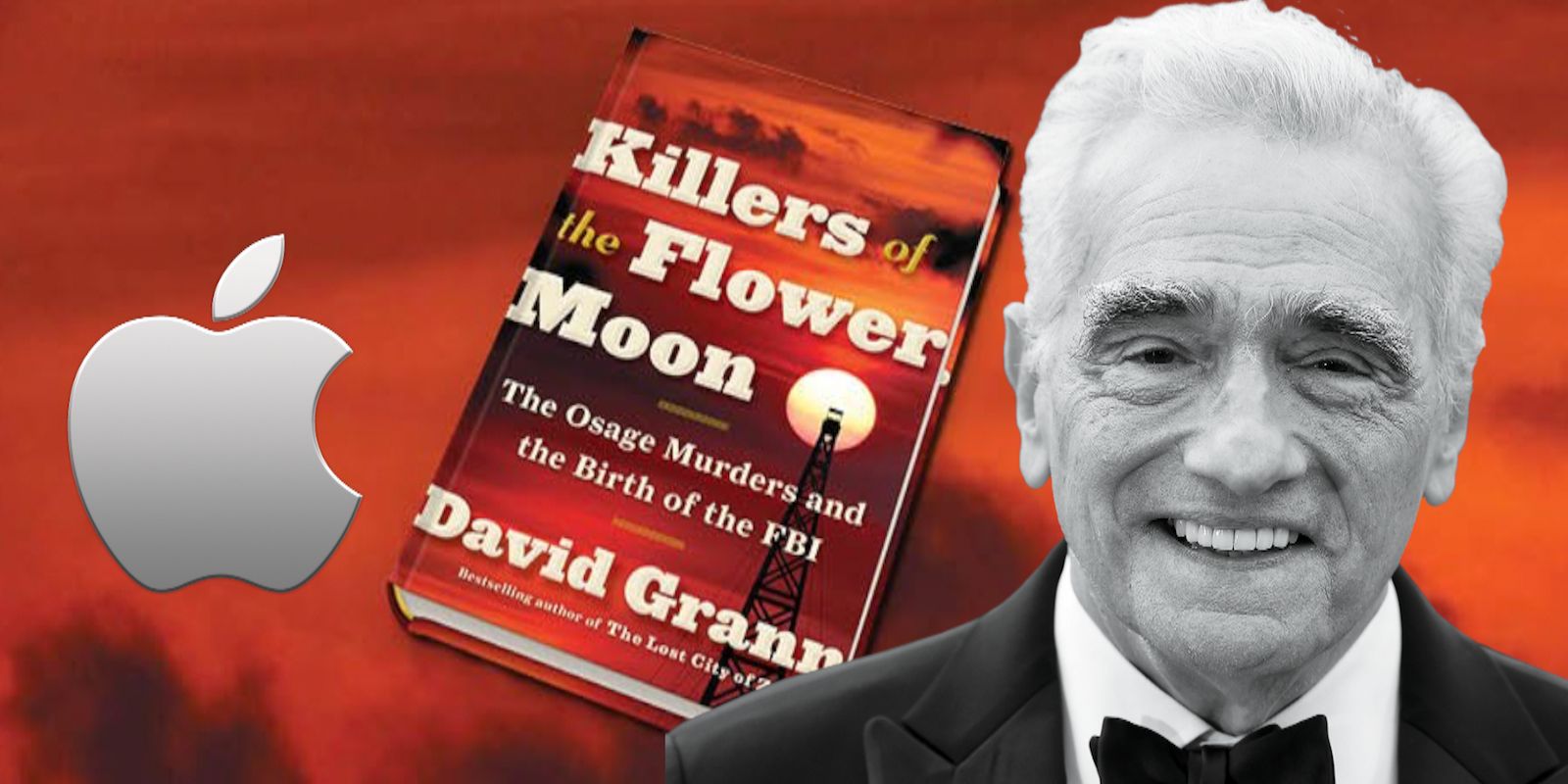 It looks as if Apple will be teaming up with Paramount Pictures for Martin Scorsese's upcoming adaptation of Killers of the Flower Moon. The project had been acquired by Paramount back in 2019, set to be another collaboration between Scorsese and actor Leonardo DiCaprio. The adaptation is also set to star Robert De Niro, another frequent Scorsese collaborator. This film would mark Scorsese's sixth collaboration with DiCaprio and his tenth film with De Niro.
Killers of the Flower Moon is based on the non-fiction novel by David Grann, which delves into the mysterious murders of wealthy members of the Osage Native American tribe in Osage County, Oklahoma, which triggers an investigation from the F.B.I. in the 1920s. Scorsese and DiCaprio originally started developing their adaptation of the source material back in 2017, with writer Eric Roth penning the screenplay, who recently wrote Bradley Cooper's A Star Is Born. It had been previously reported that Paramount had been nervous about the project's budget of $180-200 million, which is why they decided to shop the project around to other studios for help in financing the film.
Related: Martin Scorsese: Must-See Movies From The Irishman Director
According to Deadline, Apple is set to help make Martin Scorsese's adaptation of Killers of the Flower Moon with Paramount Pictures. The papers are being drawn up and Paramount still needs to sign off, but if the deal does go through, Apple will be the film's creative studio, with Paramount distributing the film theatrically. The film will get a wide theatrical release before it premieres on Apple's streaming platform, Apple TV+.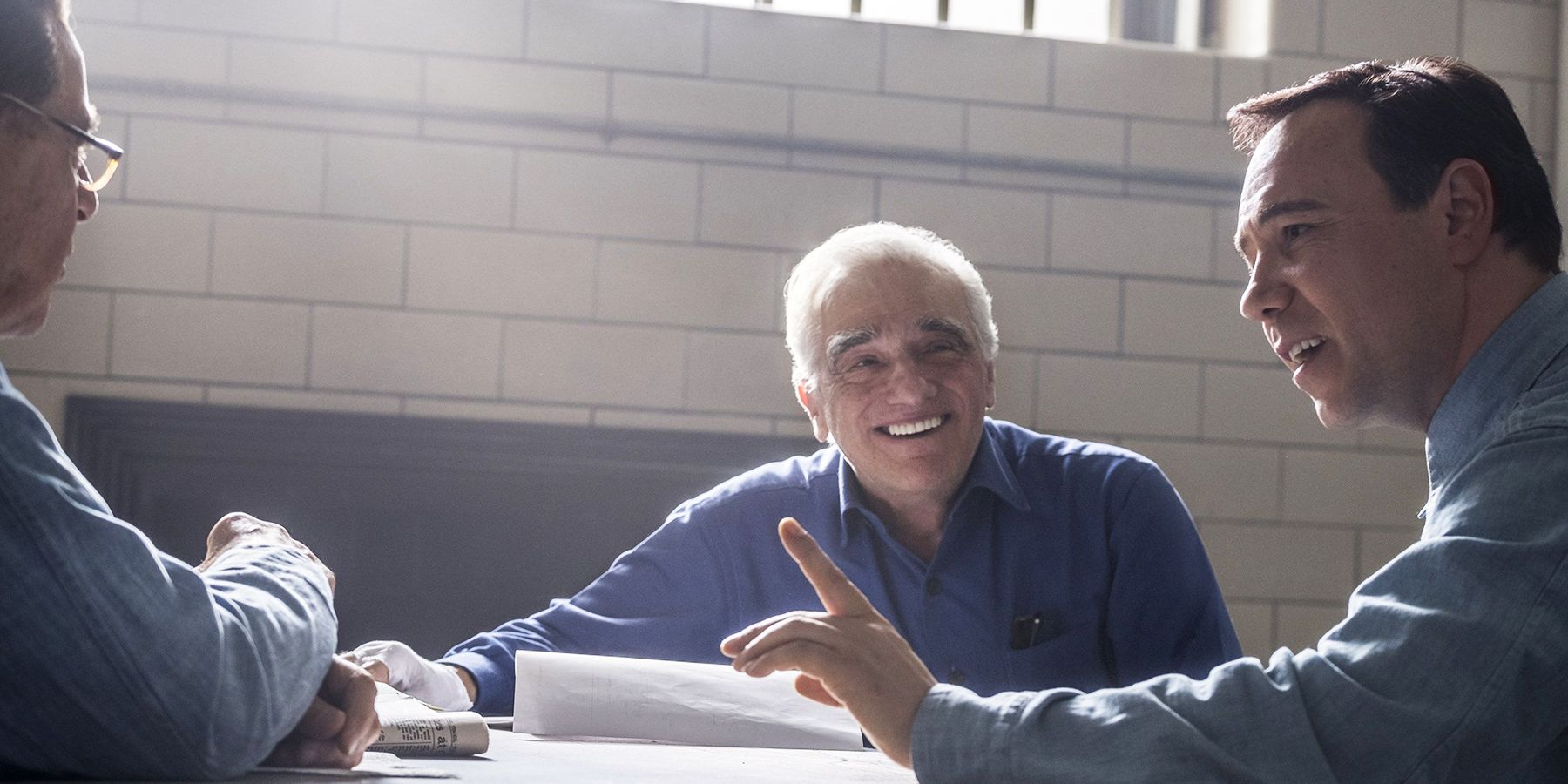 This deal would come on the heels of Apple also picking up Greyhound, the WWII film written by and starring Tom Hanks. Scorsese is no stranger to big-budget projects, his last film The Irishman having a price tag of about $160 million, mostly due to the CGI de-aging effects needed for the movie. Fortunately, the film was a hit for Netflix, scoring an impressive 17 million viewers in its first five days on the platform and ten Oscar nominations, including Best Picture. Naturally, Netflix was in contention with Apple for Killers of The Flower Moon, before the latter began to close their deal.
Scorsese has shown a vast versatility in his storied career, bouncing from genre to genre, showcasing his prowess and sharp skills in each with ease. The Irishman not only proved the director was still operating at the top of his game, but reminded audiences why his films are such event pictures. His adaptation of this true story will have the director venturing into western territory, a genre he hasn't yet dabbled in, making the film all the more exciting. Apple is surely trying to build up their reputation and status, and acquiring a Scorsese film is certainly a step in the right direction. Regardless, audiences will get to see what Scorsese and DiCaprio have in store when Killers of The Flower Moon finally hits theaters.
More: Every Martin Scorsese Movie Ranked, Worst To Best
Source: Deadline
This entry was posted by Screen Rant on May 28, 2020 at 12:59 pm, and is filed under TV News. Follow any responses to this post through RSS 2.0. You can skip to the end and leave a response. Pinging is currently not allowed.