Birds of Prey Concept Art Reveals A More Comic-Accurate Huntress Costume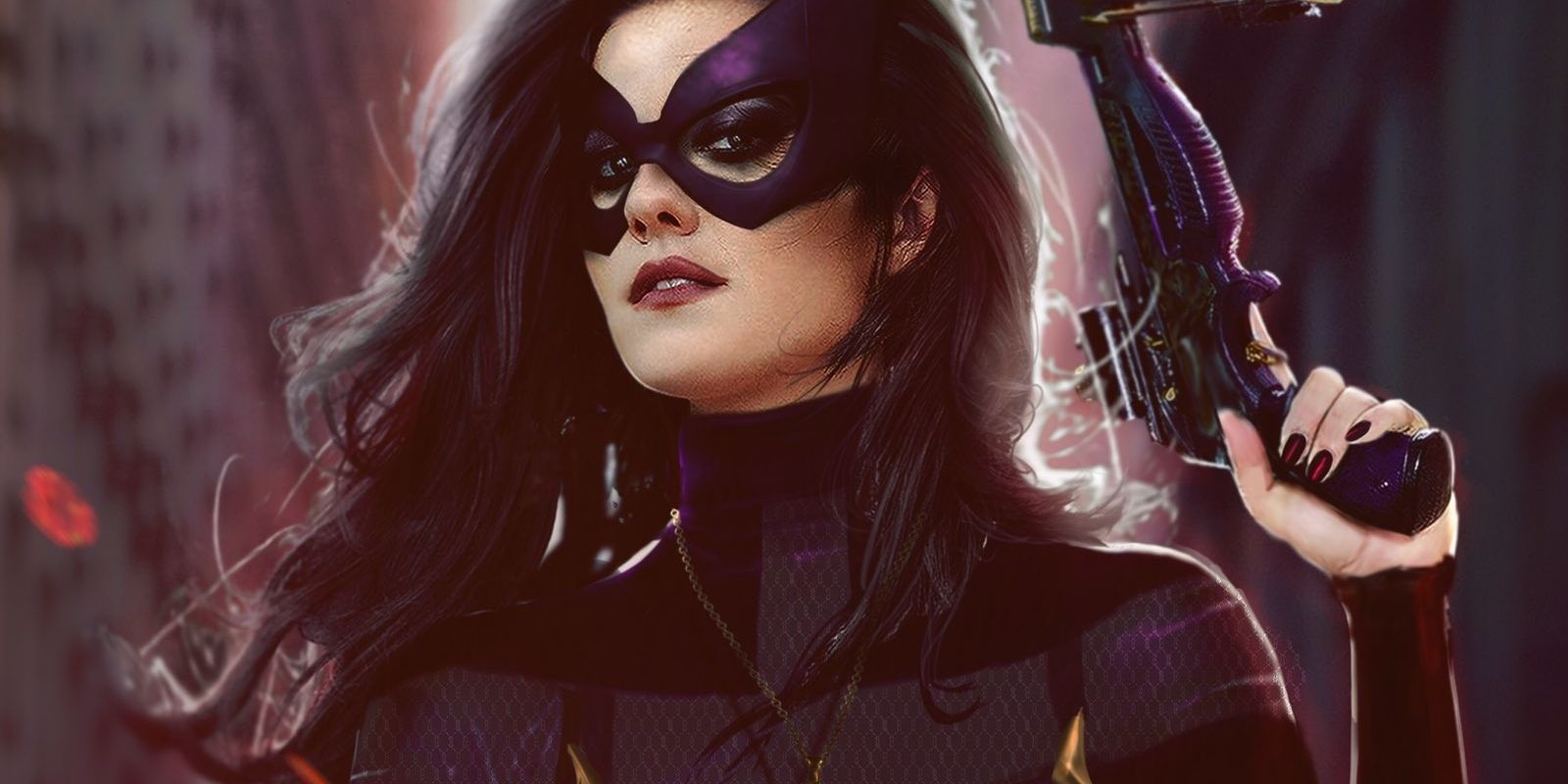 A new piece of concept art has been revealed, showing a more comic-accurate version of Mary Elizabeth Winstead's Huntress from Birds of Prey. The DC female-led comic book film was released in early 2020, making a splash at the box office, grossing $201 million worldwide against a budget of $84 million. However, due to the greater financial success of its predecessors, the film was considered to be a box office disappointment. Also, the film had DC's lowest box office opening in over a decade, grossing only $33.2 million in its first three days of release.
Birds of Prey follows Harley Quinn (Margot Robbie) after her split with the Joker, where she teams up with fellow female heroes Black Canary, Huntress, and Renee Montoya to save a young girl from a cruel crime lord, Roman Sionis (Ewan McGregor). The two most famous iterations of the Huntress character are Helena Wayne and Helena Bertinelli, the latter of which is played by Winstead in the DC film. Bertinelli is the daughter of a Gotham mafia boss, who witnesses her entire family get murdered, vowing to seek revenge in the aftermath.
Related: Birds of Prey: Why Huntress Is The Best Part Of Harley Quinn's DC Team
Artist Greg Hopwood has released a piece of Huntress concept art that shows a more comic-accurate depiction of the character. The image shows the comic book character with long hair, sporting her iconic crossbow, and an eye mask, wearing far more purple than the theatrical version of the heroine. The full image is below.
Although the possibility of a Birds of Prey 2 remains unknown, that hasn't stopped speculation about how Winstead's Huntress could return to the DCEU. The character could possibly return in James Gunn's The Suicide Squad or in her own solo film, for example. Though Winstead's portrayal of the character was a bit different from the comics, it was still extremely well-received, many feeling she nailed the role and was one of the best parts of the film. The character has also popped up in The CW's Arrow, played by Jessica De Gouw, where the comic book character made appearances in the show's first two seasons. Naturally, this has led to a debate over which version of Huntress was better.
Huntress was one of the best facets of Birds of Prey, with Winstead once again shining in an action-heavy role as she fleshed out the beloved comic book character in unique ways. This piece of concept art makes for an aesthetically superior look for the character, with the colors looking more suited to be seen alongside a vibrant character like Harley Quinn. Regardless, Winstead made an impact despite her dull character design and became one of the film's standout characters. Though fans haven't seemed very upset over the character's look in Birds of Prey, they can get a peek at this alternative version of Huntress to indulge their curiosity.
More: Who Is Huntress? Mary Elizabeth Winstead's Birds of Prey Character Explained
Source: Greg Hopwood via Twitter
This entry was posted by Screen Rant on May 24, 2020 at 1:50 am, and is filed under TV News. Follow any responses to this post through RSS 2.0. You can skip to the end and leave a response. Pinging is currently not allowed.