Chris Cooper & Hong Chau Interview: Homecoming Season 2
Homecoming, from the mind of Mr. Robot's Sam Esmail, is now in its second season. The psychological thriller series got viewers talking and critics applauding when it dropped in 2018, but this new run of episodes will focus on a different set of characters for the most part.
Among the newcomers is veteran actor Chris Cooper, who plays the mysterious Mr. Geist and is deeply entangled in the Homecoming Initiative. But there are also some holdovers from season one, such as Hong Chau's Audrey. Weaving previous continuity into the new mysteries that arise helps maintain the show's pace and tension, which both cast members praised when chatting with Screen Rant about what to expect.
Chris, you're known for choosing projects that are gripping and with great content. What was it about the second season of Homecoming that piqued your curiosity? 
Chris Cooper: The first season. Having seen that first season, it was it was everything I could hope for. I loved the psychological thriller aspect. The scripts were really wonderful. I liked the pacing. What really caught me was, and I will say this time and time again, it allowed for the actors - within the scene work, it really allowed the actors to breathe. These scenes weren't rushed, and I adored that. And I love the soundtracks on the first season. I recognized a lot of old soundtrack music being played behind. I loved that; I thought that was brilliant.

And then to come along and find that in the second season they were looking for the Geist character, and having read the scripts, I really wanted to go after this role.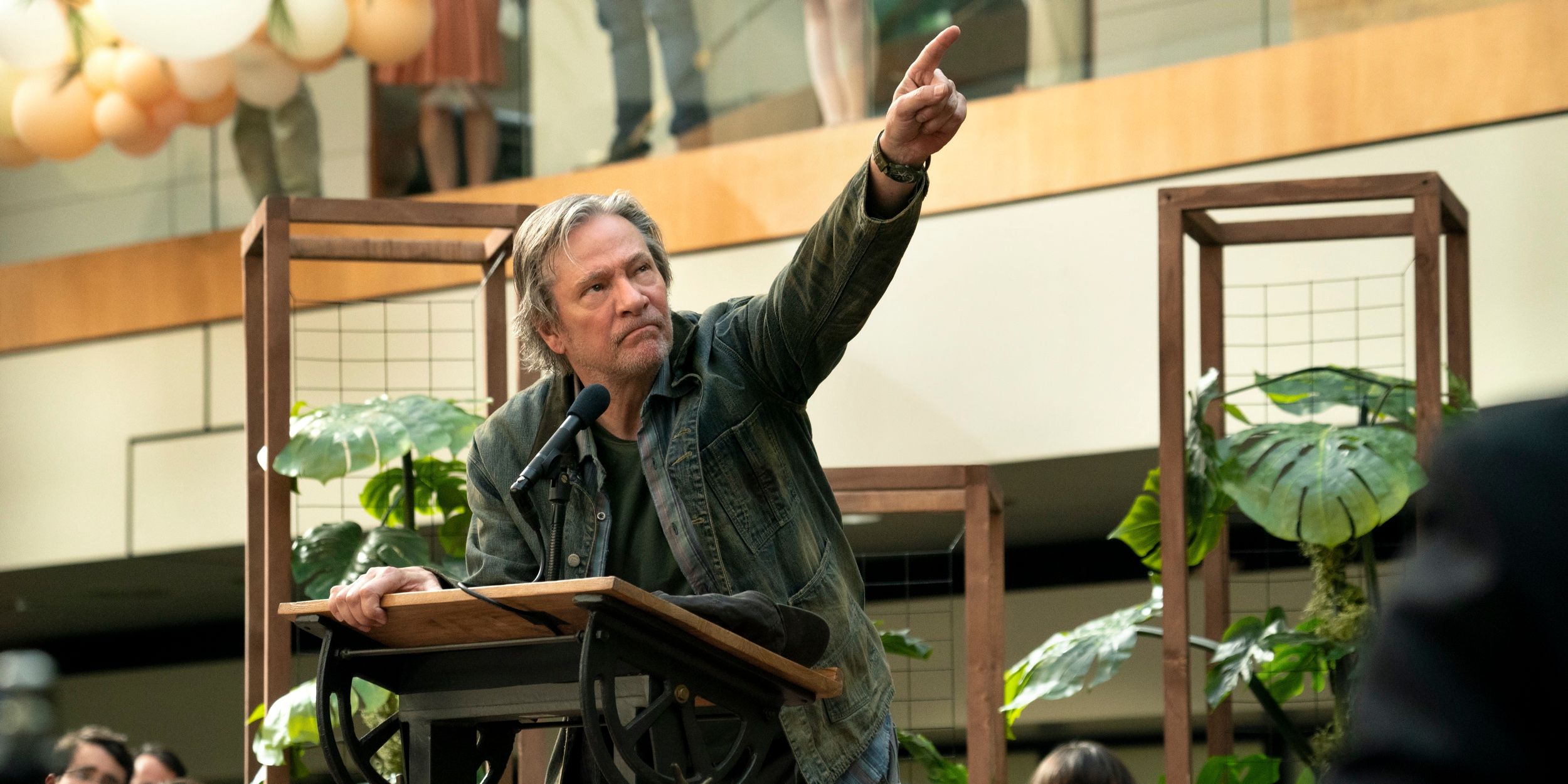 Hong, you're one of the rare returning characters from the first season. Can you talk to me about the shift in tone from that season to this one?
Hong Chau: I knew before signing up for the first season that Audrey Temple was going to come back in a major way in the second season. They just weren't sure what that storyline would be exactly, but they told me that they wanted the character to start off seeming pretty insignificant. So, we really only saw her as this lowly assistant working at the front reception desk. And it wasn't until that final scene at the end of season one, where she just makes this really extraordinary power move over her supervisor, Colin Belfast, who's played by Bobby Cannavale.

In season two, we find out how she came to be in that position to do that to Colin Belfast. We also learned that she's not entirely comfortable with what she did. And that was really interesting for me to find out, because I assumed that we were just going to see Audrey go on this trajectory of chopping heads off. And that would have been really fun too, but I think that this was a much more interesting direction to take the character.
I don't know if this is true or not, but is the second season not based on the podcast?
Hong Chau: No, it's not based on the podcast. I guess I was still a little bit hung up on my character, the version from the podcast, because she was so bossy and demeaning to Colin Belfast. So, I thought that maybe that would carry into the second season, but it wasn't the case at all.

I think that they were challenging themselves to move away from that podcast, because that really was what this first season was. And I think because it was so well received, they wanted the audience not to miss that first season and really create something that would be really fulfilling and satisfying to the audience. So, that's why they raised the stakes; they blew up the world, and we got to see what really was going on at this mysterious Geist Corporation.
More: Stephan James Interview: Homecoming Season 2
Homecoming season 2 is now streaming on Amazon Prime
This entry was posted by Screen Rant on May 25, 2020 at 2:02 pm, and is filed under Interviews, TV News. Follow any responses to this post through RSS 2.0. You can skip to the end and leave a response. Pinging is currently not allowed.