Family Guy: 5 Great Songs From The Series (& 5 From American Dad!)
Seth MacFarlane sure loves his musical numbers, huh? Throughout both Family Guy and American Dad!, the characters have broken into song numerous times. These range from popular hits to more frequently, show tunes from film and stage. These songs are incredibly entertaining and are often as good as they are hilarious.
RELATED: Five Reasons Family Guy Is Seth MacFarlane's Best Show (& 5 Reasons American Dad Is)
Covering topics like recreational drug use, loneliness, and even superstardom, there are plenty of songs to choose from when it comes to these animated shows. Here are five great songs from Family Guy and five great ones from American Dad!
10

Family Guy: The Rose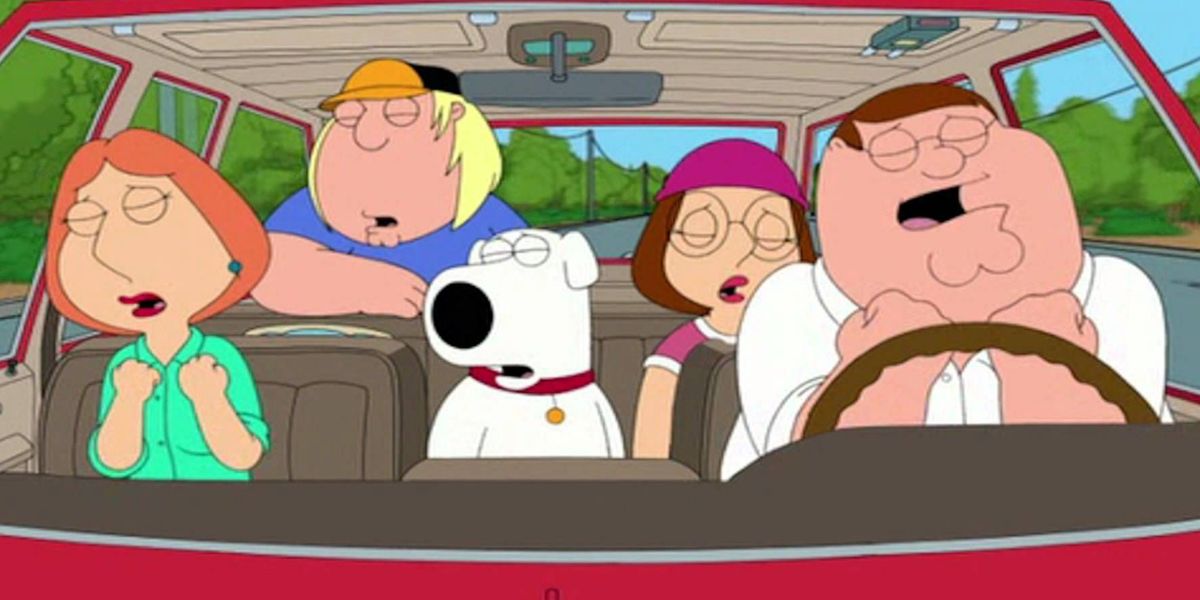 While not an original recording, this cover of Bette Midler's came out of nowhere in one of the most memorable scenes of the show. In the season seven episode, "Baby Not on Board," the Griffins take a trip to see The Grand Canyon.
Peter suggests some driving music, which results in the griffins singing "The Rose" in perfect harmony. Family Guy's dedication to these kinds of jokes is great, with every member singing perfectly and providing a decent break from the other jokes in the episode.
9

American Dad!: When I Was His Alien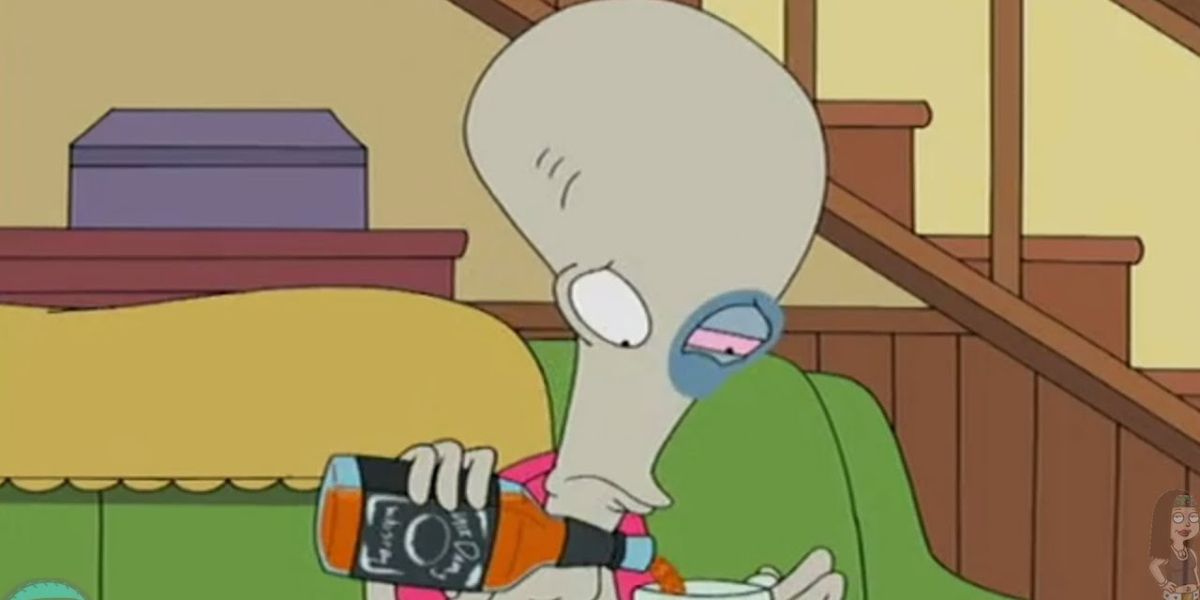 In American Dad's second season, the episode "A.T. The Abusive Terrestrial" features a song sung by Roger called, "When I Was His Alien." Feeling neglected by Steve, Roger sings this tune that sounds similar to "A Little Fall of Rain" from the musical Les Misérables.
RELATED: American Dad!: The 10 Worst Things Roger Has Ever Done, Ranked
This emotional number details how Roger and Steve would spend their days "Chowing down on dunkaroos/And watching Ricki Lake." It's a rare moment of humanity from Roger and offers a glimpse into how he feels about the Smith family. Unfortunately, he ends the song by saying "that didn't solve anything."
8

Family Guy: This House Is Freakin' Sweet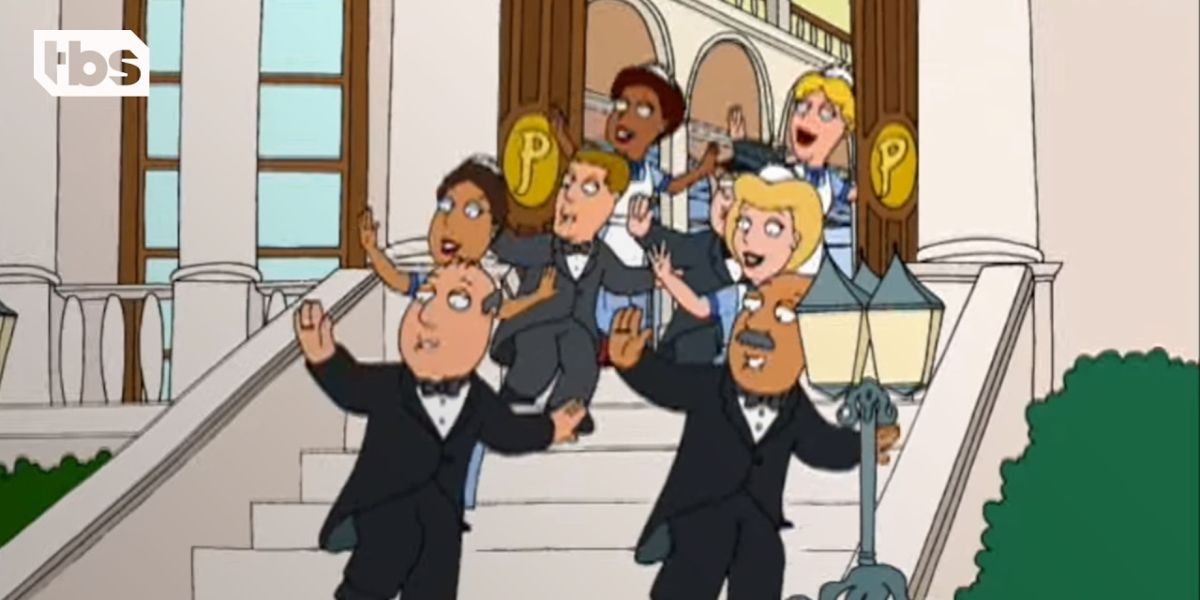 Making fun of Annie, this song from season two's "Peter, Peter, Caviar Eater" is the Griffin family's first taste of a rich lifestyle. When the Griffins inherit Lois' aunt's estate, they are greeted by countless staff members who claim that they "only live to kiss your a**."
They now have staff that will wait on them for everything and this song covers all their needs at home. What makes this song so special is that it was nominated for a Primetime Emmy for Outstanding Music and Lyrics.
7

American Dad!: Climb Ev'ry Mountain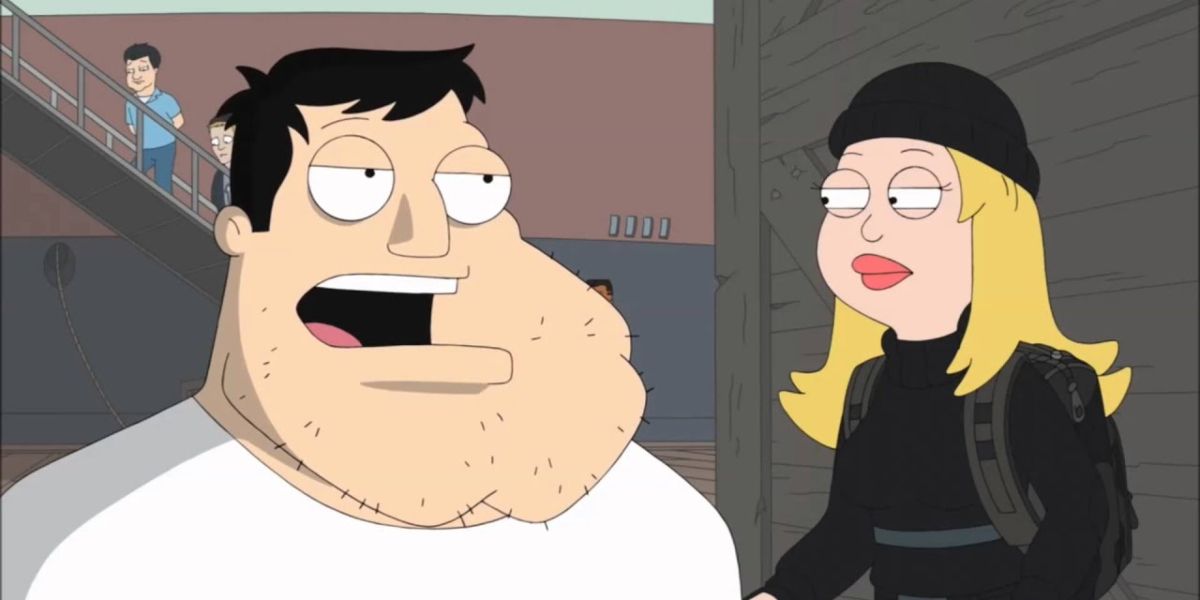 When Stan Smith gets an unfortunate injury, his voice becomes incredibly high-pitched. At the same time, Francine learns Steve is being sent to a sweatshop and it's up to her to save him. As a montage of her traveling to save their son plays, Stan starts singing "Climb Ev'ry Mountain" from the 1959 film, The Sound of Music.
RELATED: The 10 Highest-Grossing Movie Musicals Of All Time (According To Box Office Mojo)
Stan's singing voice is provided by Ian Howell here and it is absolutely beautiful and better than it has any business being. Even better, Hayley, Roger, and Klaus join as a Balalaika trio, adding some wonderful instrumentation to the vocals.
6

Family Guy: Shipoopi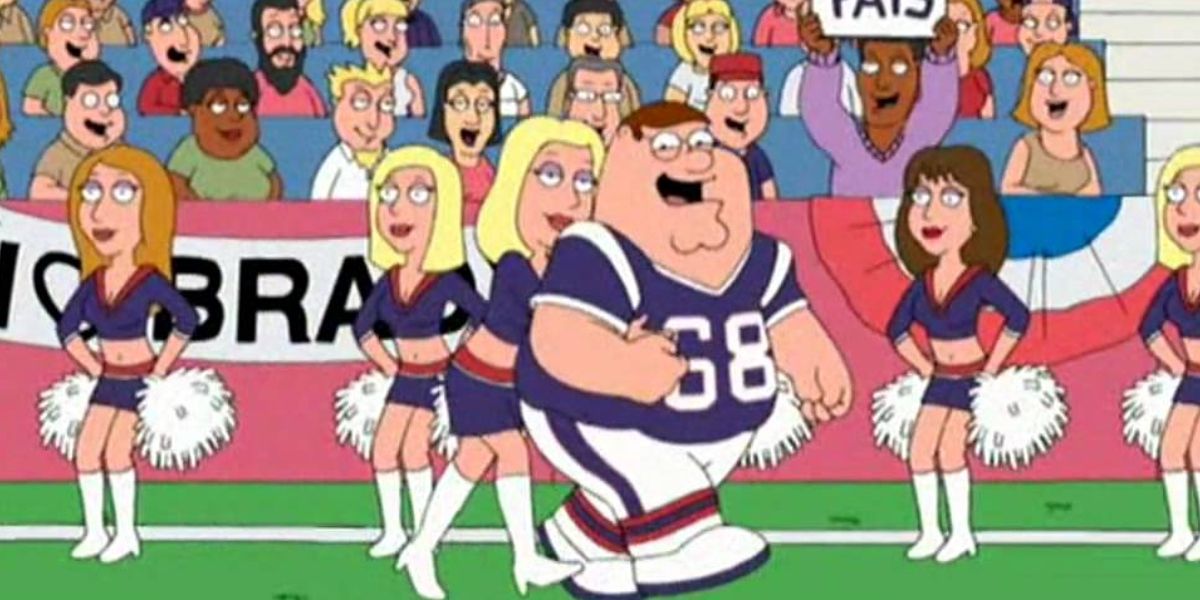 In the season four episode, "Patriot Games," Peter joins the New England Patriots. As he lets the fame go to his head, his teammates (including quarterback Tom Brady) start to get sick of his constant showboating.
So he responds by scoring one touchdown and going into a full song and dance routine. The song of choice? "Shipoopi" from the 1957 stage musical The Music Man, written by Meredith Wilson. He decides to get everyone in the crowd to sing along with him. Family Guy's love of show tunes is unmatched by anyone.
5

American Dad!: Girl You Need A Shot (Of B12 (Boyz 12))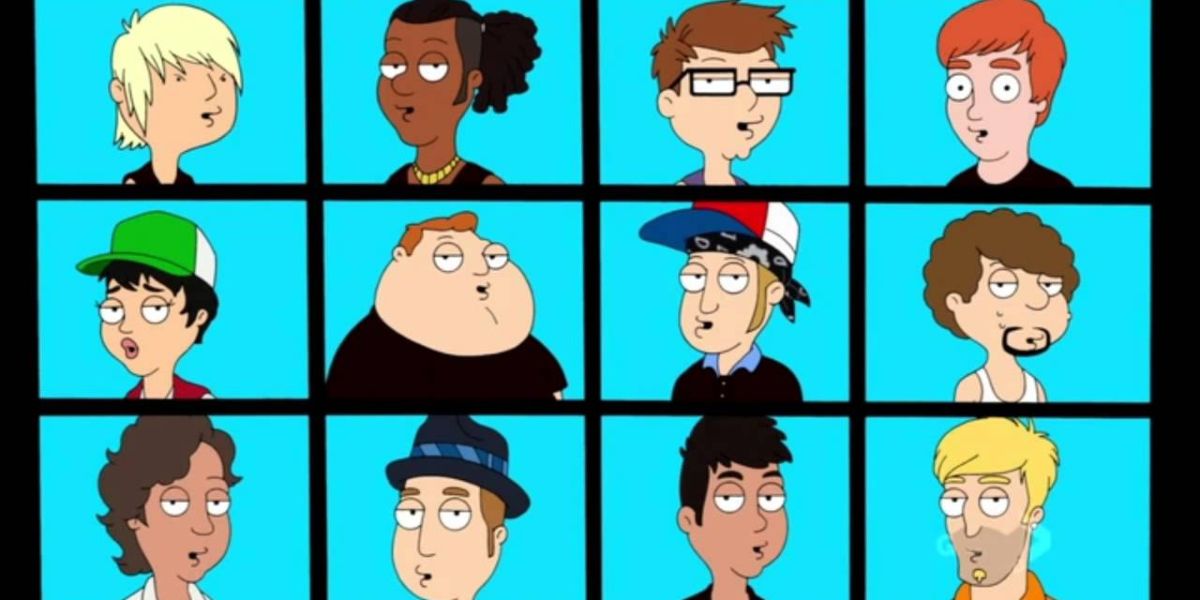 "Girl, you need a shot of B12, you know ... you ... do ..." Twelve boys in one boy band is ambitious, but the boys of B12 make it work. This song, produced by Steve's friend Snot's uncle, consists of three role calls for all 12 boys.
RELATED: American Dad: The 10 Worst Things Steve Has Ever Done, Ranked
This video has it all, parodying different film and music genres and with two Abrahams in one group. It's a song that perfectly captures how cheesy boy bands can be, while also being incredibly entertaining. Too bad another boy band with 13 boys just formed, killing all chances of B12 succeeding.
4

Family Guy: The Theme Song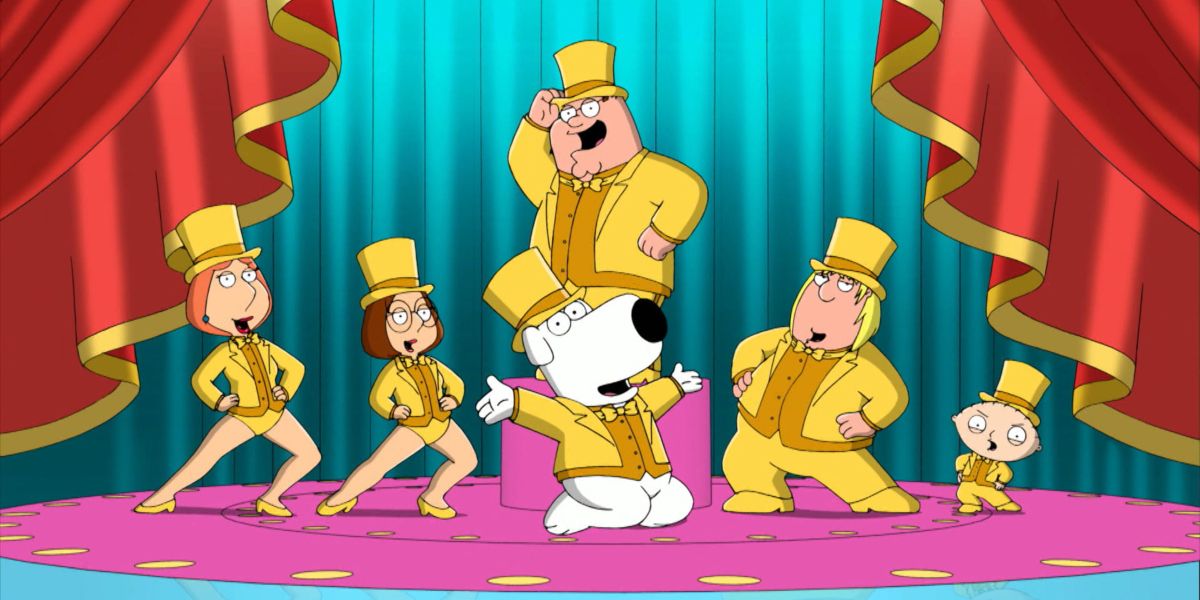 Is the Family Guy theme song among the best in all of TV? Maybe. The intro has gone through some changes over the past two decades, but the lyrics and sound have stayed the same. Sometimes, TV is just too dirty for families, so we are all in need of a "family guy" to instill some morals into his kids.
There have been a few changes to the entire opening sequence, including adding supporting characters into the background instead of random dancers and having Peter fall down the flight of stairs.
3

American Dad!: The Weeknd's Dark Secret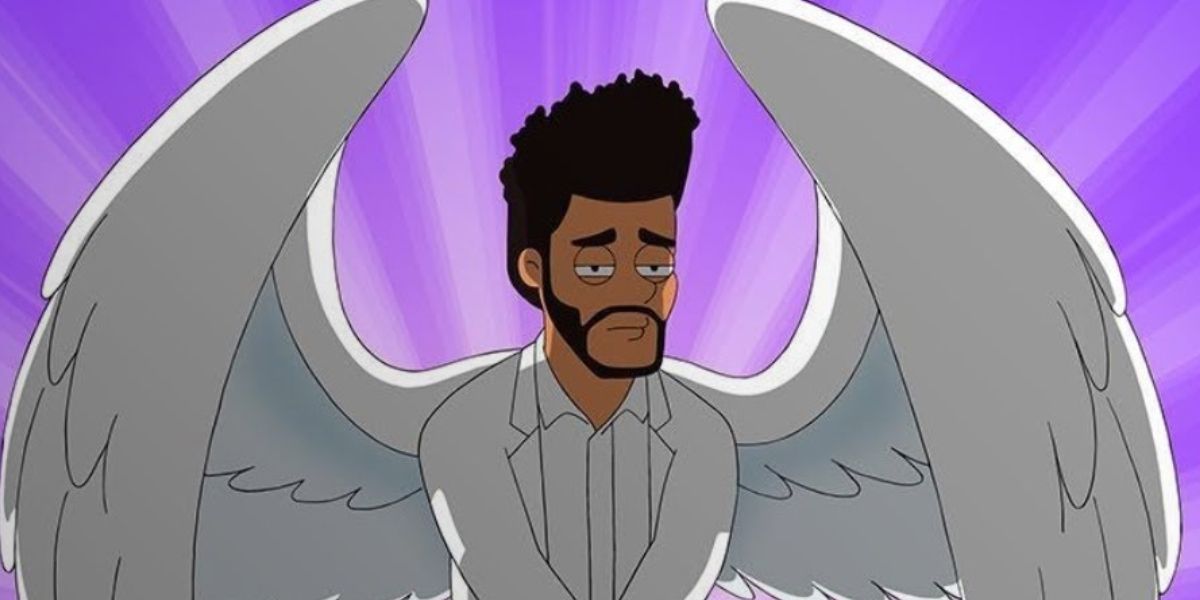 Abel Tesfaye, better known as The Weeknd, is known for his songs about debauchery. Songs like "Can't Feel My Face" and "Party Monster" are all about wild nights, so what would the world think if it was all an act? This song was performed by him in the episode "A Starboy Is Born," where he confesses that he is actually a virgin.
Poking fun at the persona he had built with his music, it's a great song, thanks to some great production, a catchy hook ("I'm a virgin") and The Weeknd's killer vocals.
2

Family Guy: Christmastime Is Killing Us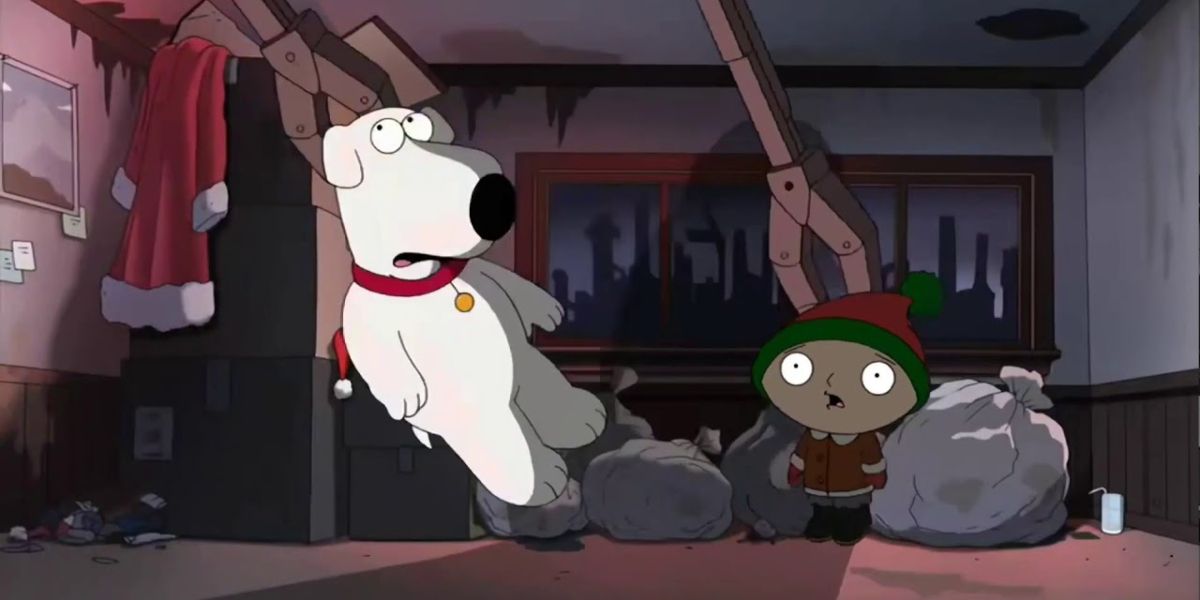 In the season nine two-parter, "Road to the North Pole," Brian and Stewie witness some awful work conditions at the North Pole. This song is very reminiscent of songs from The Nightmare Before Christmas and feels like nothing else on Family Guy. it's a moody and politically charged song that really adds a lot of atmosphere.
RELATED: Family Guy: The 10 Worst Things Stewie Has Ever Done
In an extra-long episode full of great songs, this one easily stands out as the best of them.
1

American Dad!: Daddy's Gone
What do you do when your dad ditches your family for a hot tub? Sing a sexy R&B song of course! Roger and Steve sing this number in an episode full of songs, complete with all the mid-2000s R&B cliches. Steve's smooth voice guides the duo as they stand in a desert, wearing white.
It perfectly captures how weird and wonderful American Dad! can be and why Steve's vocals are the best thing he has.
NEXT: Family Guy: 10 Bizarre Celebrities You Forgot Guest Starred On The Show
This entry was posted by Screen Rant on May 28, 2020 at 12:00 am, and is filed under TV News. Follow any responses to this post through RSS 2.0. You can skip to the end and leave a response. Pinging is currently not allowed.