Fast & Furious Crossroads Gameplay Trailer Looks Pretty Dated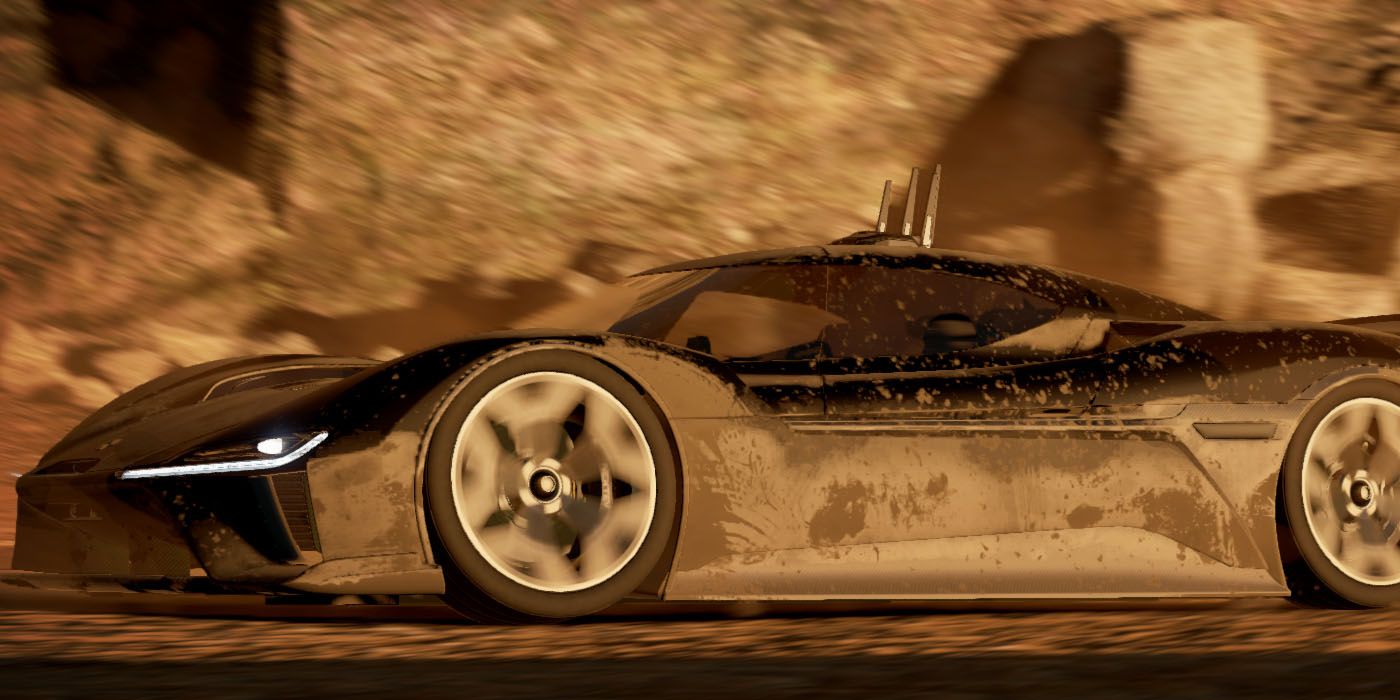 A trailer for the upcoming Fast & Furious Crossroads has just come out today, and unfortunately, it looks about a decade or two out of style. Publisher Bandai Namco announced its video game tie-in for the highly successful movie franchise last December, with series mainstays Vin Diesel and Michelle Rodriguez set to reprise their roles alongside such talent as Sonequa Martin-Green (Star Trek: Discovery) and Asia Kate Dillon (John Wick: Chapter 3 – Parabellum).
Developed by Project Cars' Slightly Mad Studios, Fast & Furious Crossroads was originally meant to be released alongside the upcoming Fast & Furious 9 in May, but the film has been delayed until next year due to the ongoing coronavirus pandemic. Slightly Mad Studios Chief Creative Officer Andy Tudor has promised a number of Easter Eggs for fans of the high-octane street-racing-turned-super-spy-caper franchise, even as the initial launch trailer featured graphics that many claimed were pulled straight from the PS3 era. Unfortunately, it seems that this has not improved in the months since then.
Related: Fast & Furious: 10 Best Unused Ideas From The Fast Saga
Bandai Namco just posted a new trailer for Fast & Furious Crossroads on its YouTube channel earlier today, showing off the title's Twisted Metal-style vehicular combat as Vin Diesel's Dom Toretto and crew chase after a large tank in a relatively barren farm-like environment, in addition to similar sequences against a massive rocket on a rain-soaked airport runway and a gang of enemy cars in a city at night. However, despite showing plenty of action the game's levels feel rather empty, with stilted voice acting and graphics that look like they came from past console generations – and several viewers have expressed such a viewpoint in the comments below the trailer.
This isn't the first time the Fast & Furious franchise has been featured in a video game, as back in 2013 Activision released Fast & Furious: Showdown, a co-op racing title developed by Firebrand Games that served to bridge the narrative gap between 2011's Fast Five and 2013's Fast & Furious 6. This game was seen by fans and critics as little else than a shallow cash-grab on a popular movie license, however, and Showdown soon found its way onto Metacritic's list of the worst multiplayer games of all time.
Sadly, it seems that history might be repeating itself with Fast & Furious Crossroads if today's trailer is any indication. It's a shame too, as the combination of the Fast & Furious movie franchise's insane vehicular action, Slightly Mad Studios' pedigree with racing titles and star Vin Diesel's well-documented passion for gaming could have resulted in a worthwhile experience. As it stands, Fast & Furious Crossroads looks to be a by-the-numbers racing game with little to offer that isn't already available in a better title, though it is possible that the game might surprise some people when it is released this August for all current-gen systems.
Next: Best Racing Games for PS4 (Updated 2020)
Source: Bandai Namco (via Youtube)
This entry was posted by Screen Rant on May 28, 2020 at 12:19 am, and is filed under TV News. Follow any responses to this post through RSS 2.0. You can skip to the end and leave a response. Pinging is currently not allowed.