How Mandalorian Season 2 Can Avoid Risky Star Wars Cameo Problems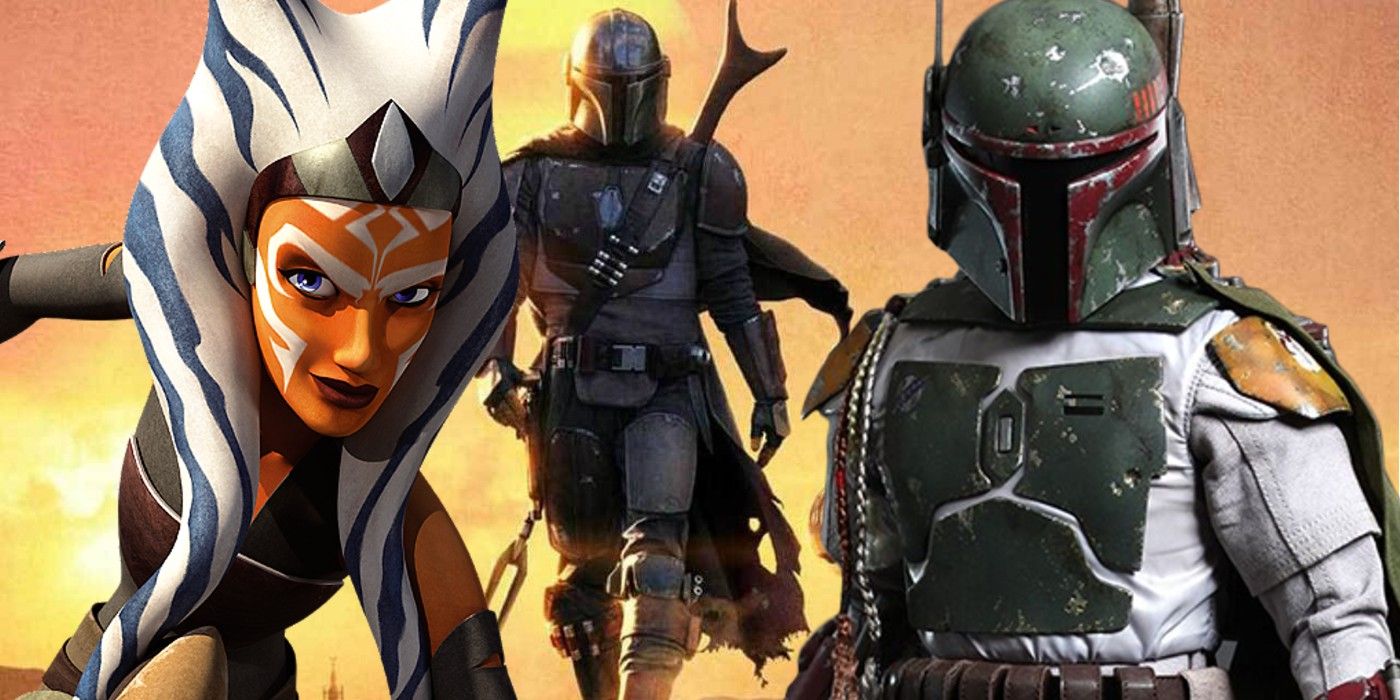 The Mandalorian season 2 is already set to be a very different kind of show compared to season 1, so how can the Disney+ series retain the same spirit? While the Star Wars world was firmly divided over The Rise of Skywalker on the big screen, The Mandalorian achieved near-universal acclaim on TV, and this is partly down to its simple but effective format. Even though The Mandalorian's debut outing incorporated a few long-term arcs, the structure was mostly episodic, with Din Djarin and Baby Yoda enjoying a new adventure each week. This was a refreshing approach for Star Wars, and complimented by the relative lack of wider franchise links. Most connections between The Mandalorian and other Star Wars movies/TV shows were Easter eggs (of which there were many) or unspoken consistencies, such as The Child being a member of Yoda's species. And even the Darksaber only appeared in the final scene.
Combined with stunning visuals, smart storytelling and fascinating characters, this provided a winning recipe for The Mandalorian's first season, however, season 2 already looks to be a marked departure. The Mandalorian has added to its cast Rosario Dawson as Ahsoka Tano, Temuera Morrison as Boba Fett and Katee Sackhoff as Bo-Katan Kryze. These additions inject some serious lore into what was a previously baggage-free series. On one hand, the characters could take The Mandalorian in exciting new directions, but on the other, all three combined creates a lot of work for season 2, with all the plot points leftover from the first season to consider also.
Related: Why The Mandalorian Couldn't Keep Boba Fett A Surprise (Like Baby Yoda)
So what can The Mandalorian do to retain the open, refreshing spirit fans loved about season 1, while simultaneously balancing these hotly anticipated new characters? Glancing at the cast list for The Mandalorian's first season, the character names might not have been particularly familiar, but their actors certainly were, with the likes of Bill Burr, Ming-Na Wen, Werner Herzog, Taika Waititi, Richard Ayoade, Nick Nolte and Carl Weathers among the selection of stars. Although each of those names could've been a main character in The Mandalorian, most of them only appeared in one or two episodes, perhaps surprisingly brief for such big actors. On the plus side, this approach ensured the focus of The Mandalorian's first season remained firmly on Din Djarin and Baby Yoda.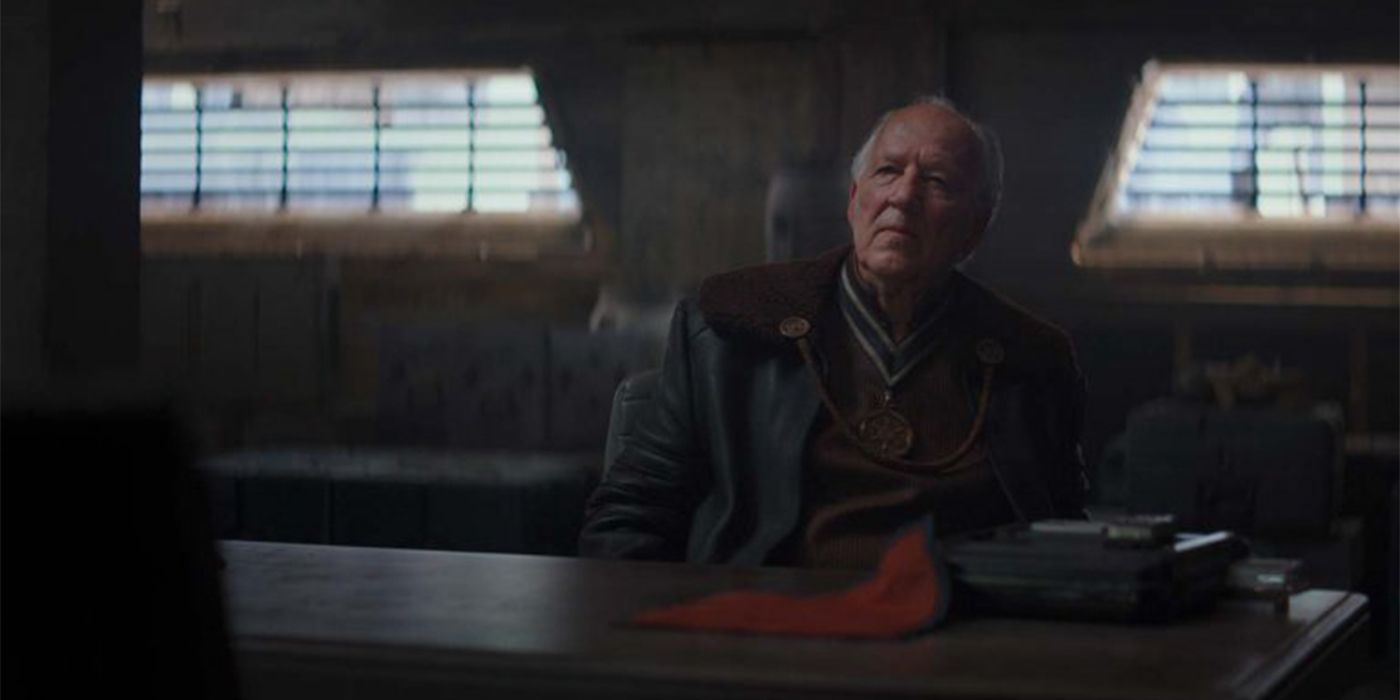 Season 2 could adopt the same strategy with its major Star Wars names, giving Boba Fett, Ahsoka Tano and Bo-Katan Kryze their own single episode or two before making way for the next guest star, rather than attempting to turn each into a fully-fledged recurring cast member. This way, The Mandalorian season 2 would never feel cluttered, while retaining the looser feel of season 1. Furthermore, it's likely that Kryze will appear in flashbacks only, so spreading the new characters out across season 2 needn't mean accidentally running into a different face every week. Using the newcomers so economically makes certain that nothing detracts from the core focus of Djarin and his small, green companion.
Another tactic The Mandalorian can use to carefully balance old and new is avoiding the trap of over-explaining. With the arrivals of Ahsoka, Boba and Kryze, there's a temptation to answer lingering questions about those characters - how Boba Fett escaped the Sarlacc pit, where Ahsoka was during the original trilogy era, etc. However, getting bogged down in answering questions from previous TV shows and movies won't serve the plot of The Mandalorian. Season 1 excelled in maintaining an aura of mystery over more or less everything (the audience didn't even see the protagonist's face until the final episode) and this approach shouldn't change.
So while it would be fun to hear Boba hint at how he escaped the Sarlacc, going into detail isn't necessary and will only distract from the main thrust of The Mandalorian. These new characters should be included to serve the series, not plug gaps in their own backstory. This limitation will only be possible if the incoming characters are restricted to one or two episodes. If Boba Fett ended up being the main season 2 villain, for example, a proper explanation would be necessary as Star Wars fans know only too well what problems a miraculously resurrected lead antagonist can create.
More: Mandalorian Theory: What Boba Fett's Season 2 Role Really Is
The Mandalorian season 2 arrives in Fall 2020 on Disney+.
This entry was posted by Screen Rant on May 23, 2020 at 9:20 pm, and is filed under TV News. Follow any responses to this post through RSS 2.0. You can skip to the end and leave a response. Pinging is currently not allowed.