I Picture Cracking Her Lovely Skull: 10 Behind-The-Scenes Facts About Gone Girl
When Gillian Flynn's Gone Girl first hit shelves, it became one of the bestselling thriller novels ever written. It sold millions of copies and its story was ripe for film adaptation, so it was only a matter of time before it got snapped up by Hollywood and translated to the big screen. David Fincher was tapped to direct, while Flynn herself provided the screenplay.
RELATED: 10 Movies That Influenced David Fincher
Rosamund Pike and Ben Affleck were cast in the respective lead roles as a woman who goes missing and her super-suspicious husband who insists he knows nothing about her disappearance. Here are 10 fascinating details from the making of Gone Girl.
10

Gone Girl Rose From The Ashes Of David Fincher's Unproduced Adaptation Of 20,000 Leagues Under The Sea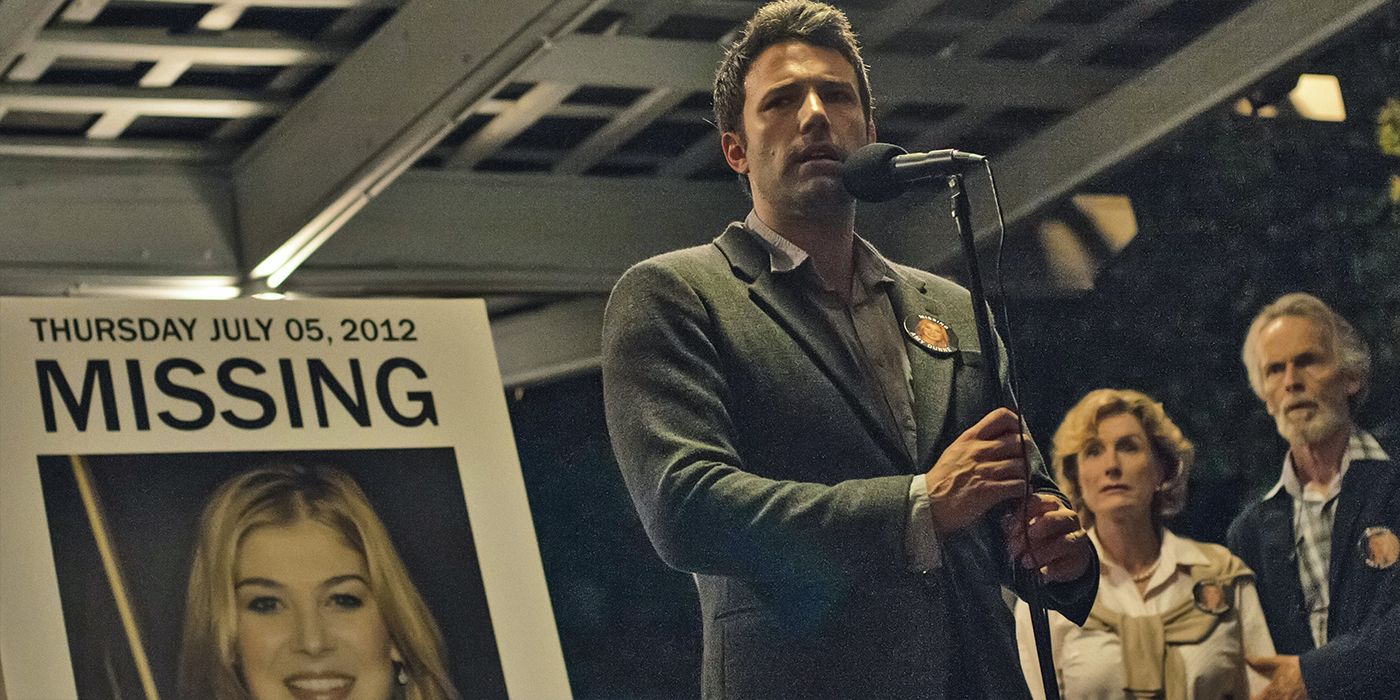 Before Gone Girl came across his desk, David Fincher was working on an adaptation of 20,000 Leagues Under the Sea. However, that movie's development got delayed indefinitely, so Fincher jumped ship (pun intended).
Having grown burnt out by the lengthy development and ultimate cancellation of 20,000 Leagues Under the Sea, Fincher signed on to direct Gone Girl, a movie that was being fast-tracked into production.
9

Diehard Red Sox Fan Ben Affleck Refused To Wear A Yankees Cap In The Film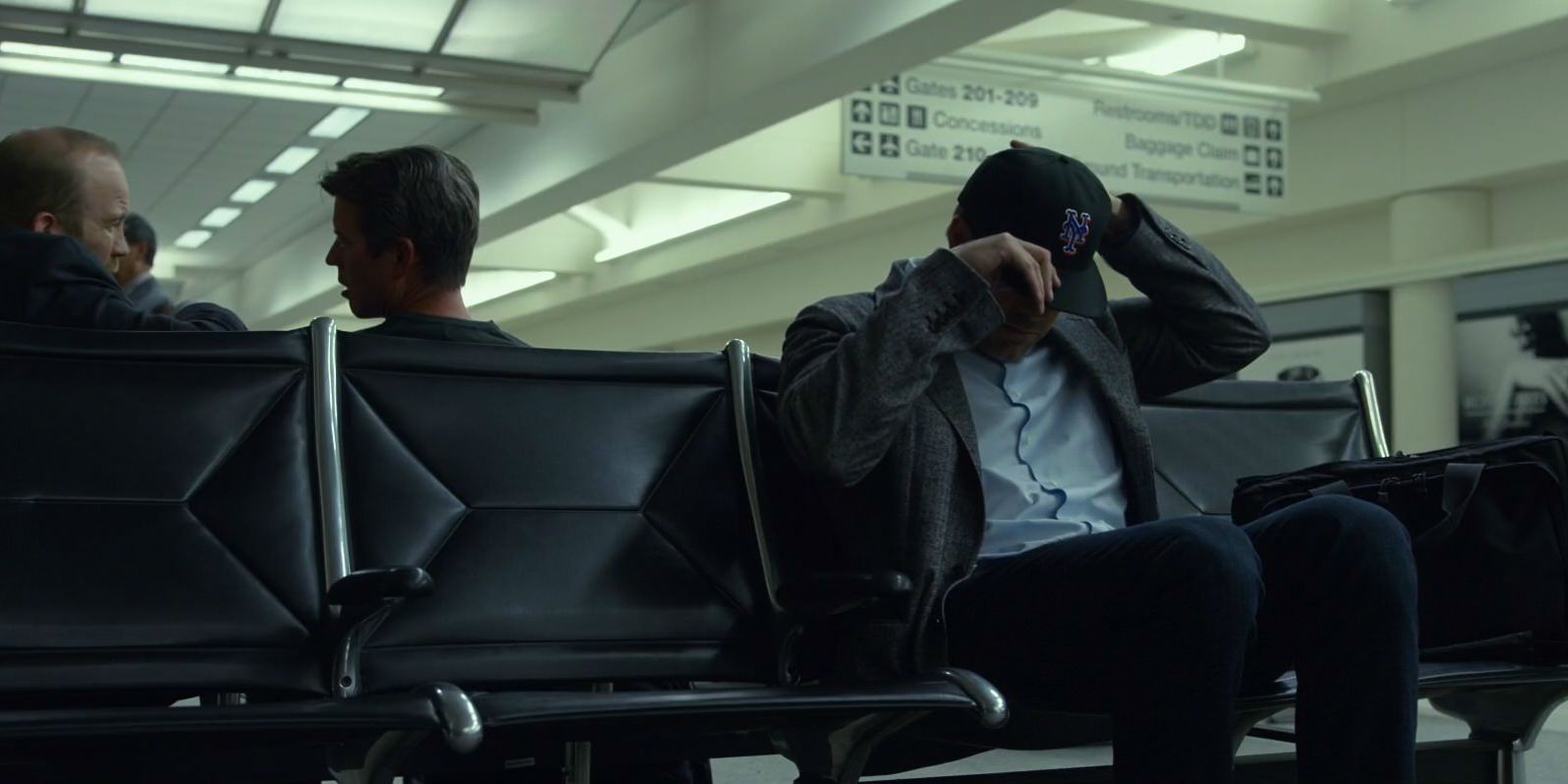 There was a scene in Gone Girl in which Ben Affleck was required to wear a Yankees cap, but as a diehard Red Sox fan, he refused to wear it. Before Affleck reached a compromise to wear a Mets cap instead, production had to be shut down for four whole days.
On the DVD commentary, Fincher jokingly slammed Affleck for being "entirely unprofessional" in his refusal to wear a Yankees cap, but this quote was taken literally by a few news outlets and it sparked misplaced speculation about a feud between Fincher and Affleck.
8

Brad Pitt, Jon Hamm, And Even Seth Rogen Were Considered To Play Nick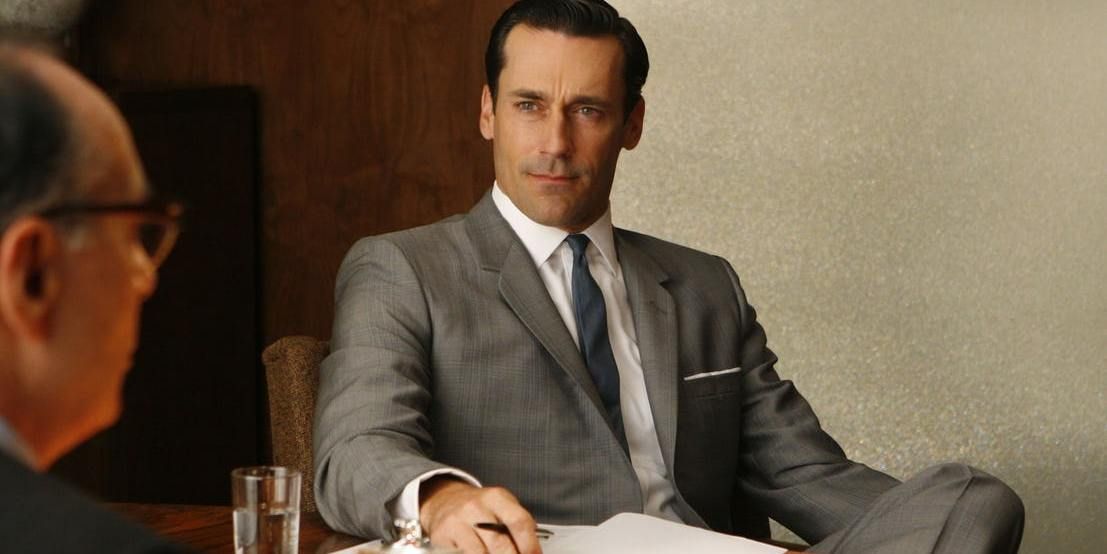 David Fincher ultimately decided to cast Ben Affleck as Nick Dunne because he saw a particular smile that Affleck did in a few publicity photos he found online and realized he had the perfect suspicious look for Nick.
Prior to Affleck's casting, Jon Hamm was under serious consideration for the role, but he was too busy with Mad Men to make the shoot. Brad Pitt, Ryan Reynolds, and even Seth Rogen were considered for the role before Affleck was chosen.
7

The Filmmakers Falsely Claimed That They Changed The Story's Ending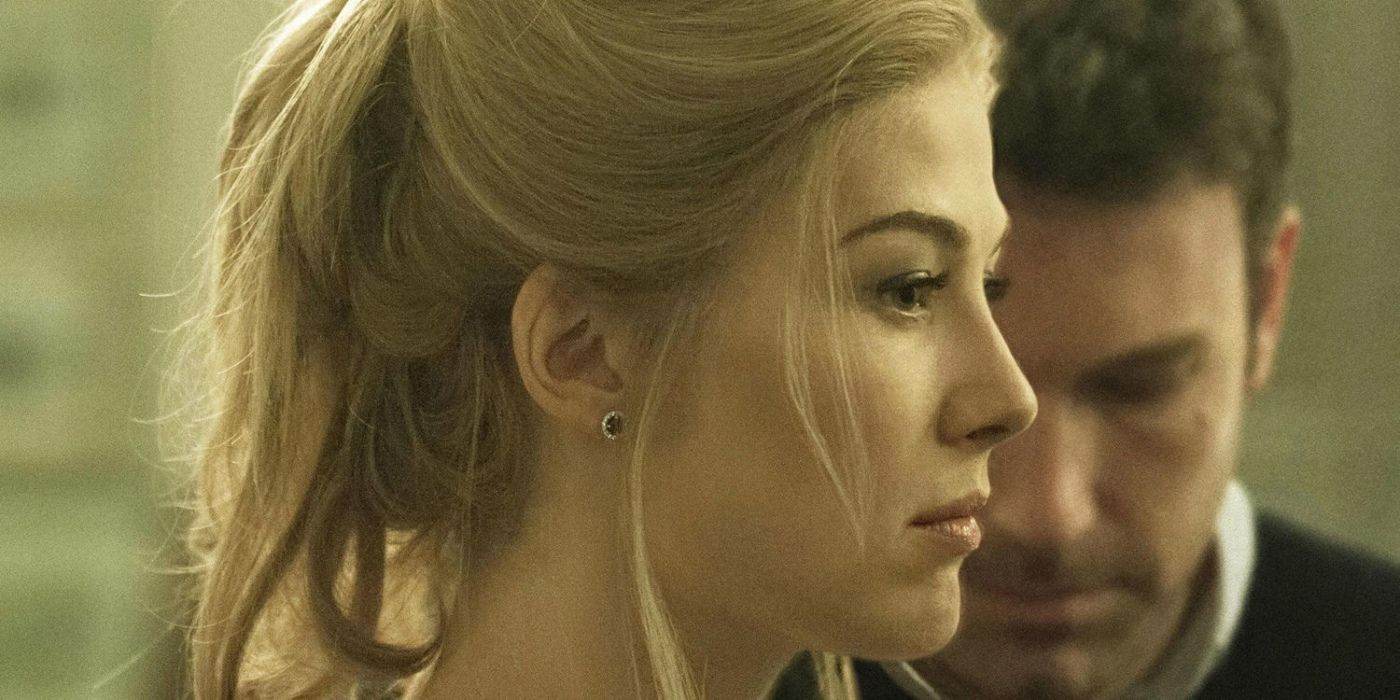 In the lead-up to Gone Girl's release, director David Fincher and screenwriter Gillian Flynn (who also wrote the source material) falsely claimed that they'd changed the third-act twist ending of the story in the adaptation process.
RELATED: The 10 Best Movie Plot Twists Of The Decade, Ranked
This was a measure to throw off fans of the book and give them the impression that they didn't know where the story was heading. In reality, the movie is incredibly faithful to the book.
6

Meticulous David Fincher Shot 500 Hours Of Material For This Movie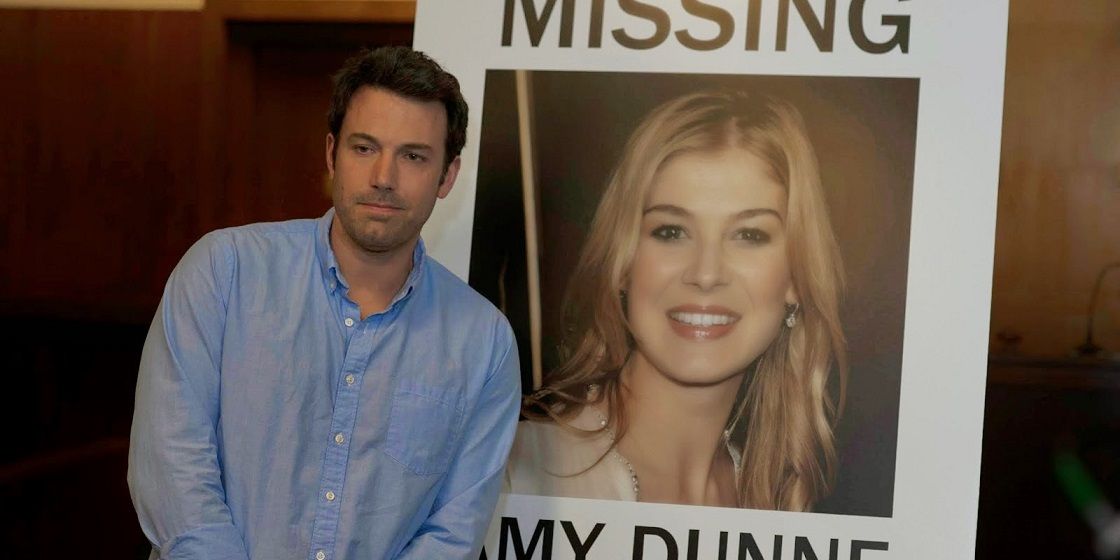 David Fincher is known as one of the most meticulous, hard-working directors in Hollywood. He'll demand take after take after take until it's absolutely perfect.
Over the course of Gone Girl's 100-day shoot, Fincher shot a remarkable 500 hours of footage to work from. This works out to an average of five hours of material per day.
5

Despite Playing Her Twin Brother, Ben Affleck Is Nine Years Older Than Carrie Coon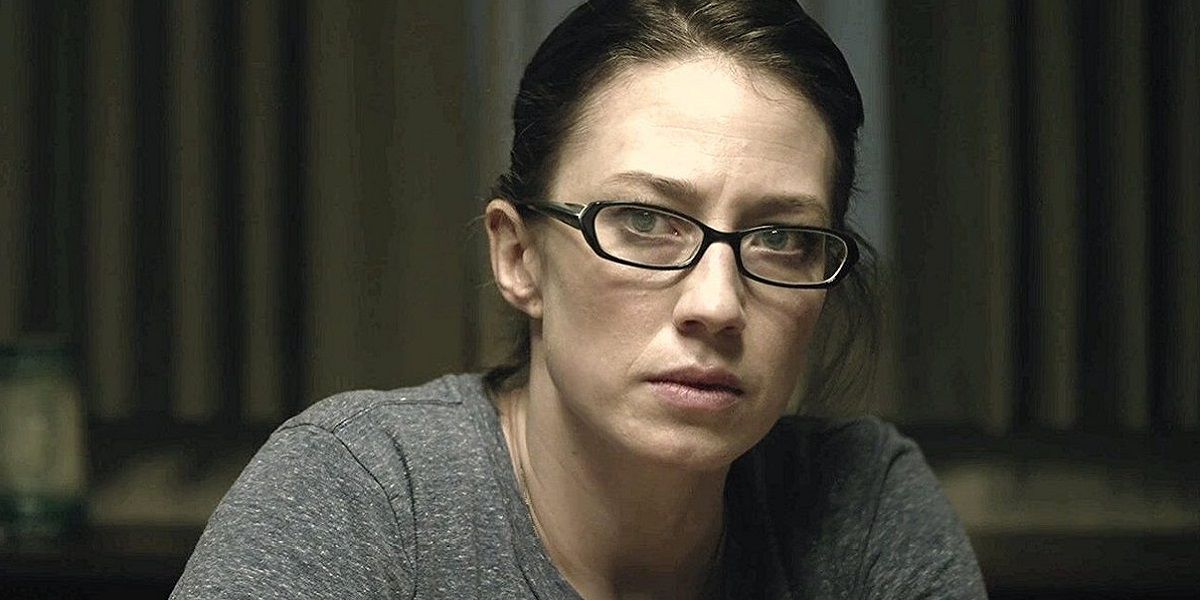 Although Ben Affleck and Carrie Coon play twins in Gone Girl, Affleck is actually nine years older than Coon. Affleck was worried about this age difference, and played Nick as a 30-year-old to make it more credible.
Gone Girl was Coon's feature film debut. She's since appeared in The Post, Avengers: Infinity War, Widows, and she'll be seen in the upcoming Ghostbusters: Afterlife.
4

David Fincher Texted Stern-Faced Selfies To Rosamund Pike To Stop Her From Using Her Phone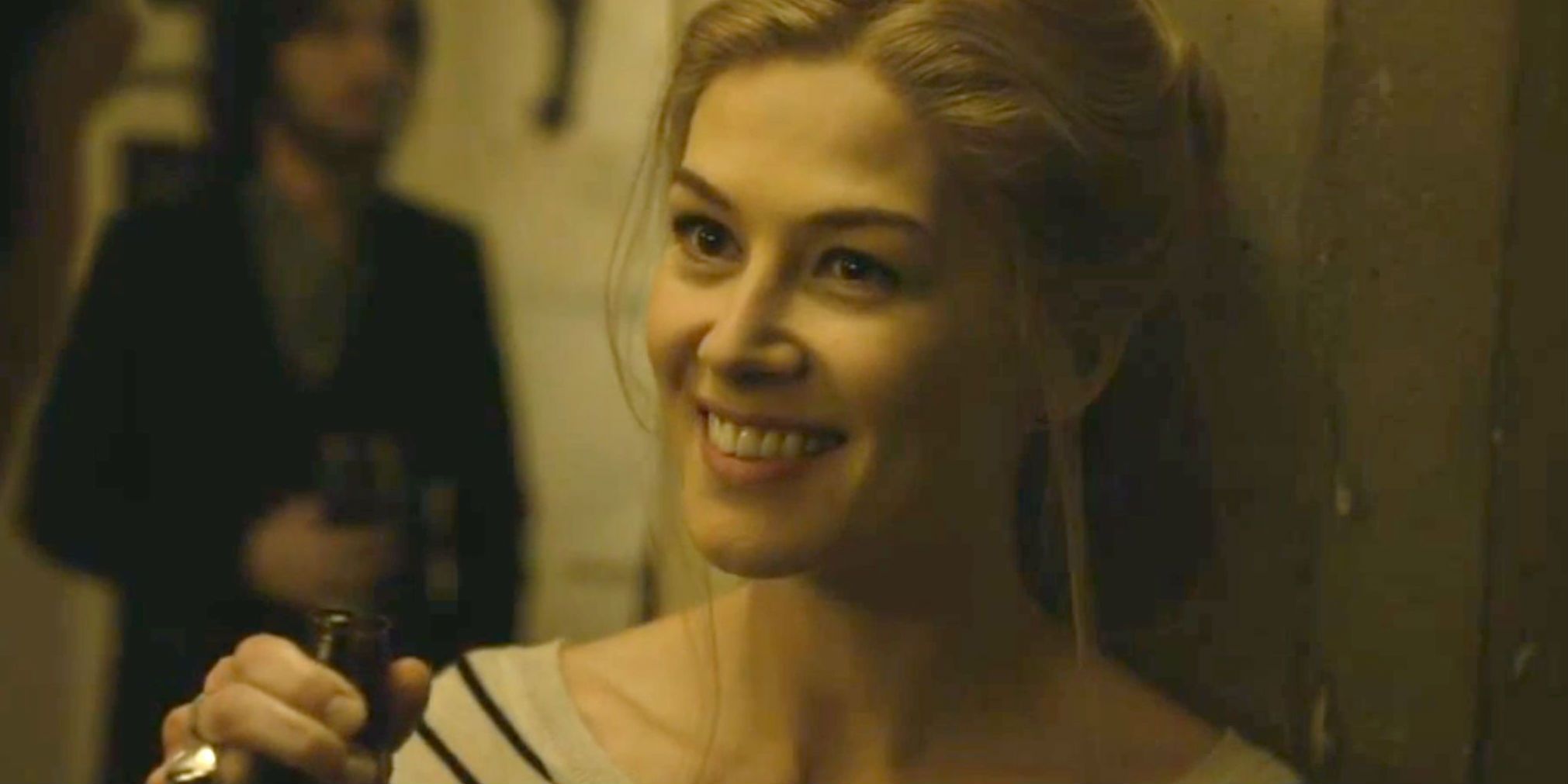 Whenever David Fincher spotted Rosamund Pike playing on her phone on the set of Gone Girl, he would text her a stern-faced selfie, which prompted her to put the phone in her pocket.
Compared to Quentin Tarantino, who bans his cast and crew members from even bringing their phones to the set, Fincher is pretty lenient in this department.
3

In The True Story That Inspired Gone Girl, The Husband Actually Did Murder His Wife
Gillian Flynn was inspired to write Gone Girl after reading about the Laci Peterson case. Peterson disappeared while she was pregnant and her husband, Scott Peterson, seemed oddly calm about the whole thing.
RELATED: David Fincher's Movies, Ranked By Rotten Tomatoes
He turned out to be having an affair, and continued that affair during the search for his missing wife. In the real-life case, the husband turned out to have murdered his wife, whereas in Gone Girl, Amy orchestrated the whole thing.
2

When Reese Witherspoon Acquired The Film Rights To The Novel, She Planned To Play Amy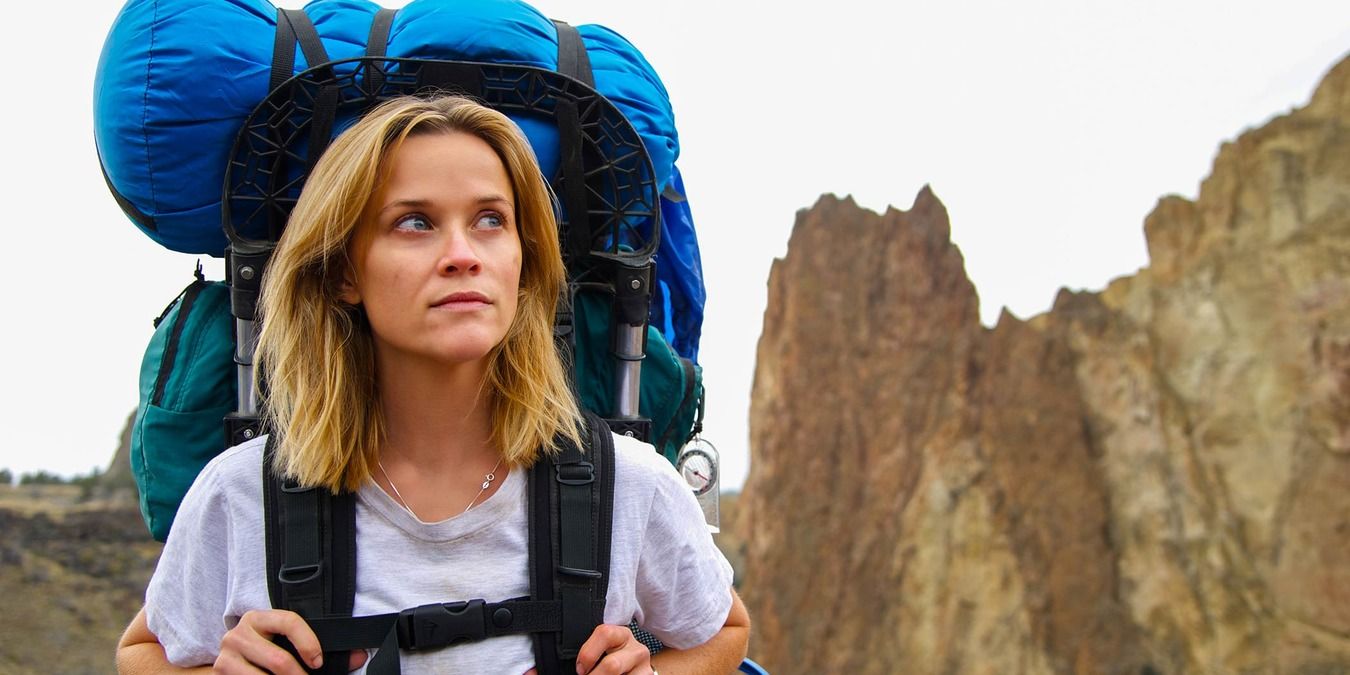 The film rights to Gone Girl were acquired by Reese Witherspoon to produce through her then-recently founded production company, Pacific Standard, and she initially planned to play Amy Dunne herself.
Before Rosamund Pike was cast, the other actors considered to play Amy included Emily Blunt, Jessica Chastain, Abbie Cornish, Rooney Mara, Natalie Portman, Charlize Theron, and Olivia Wilde.
1

David Fincher's Attention To Detail Lost Ben Affleck A Bet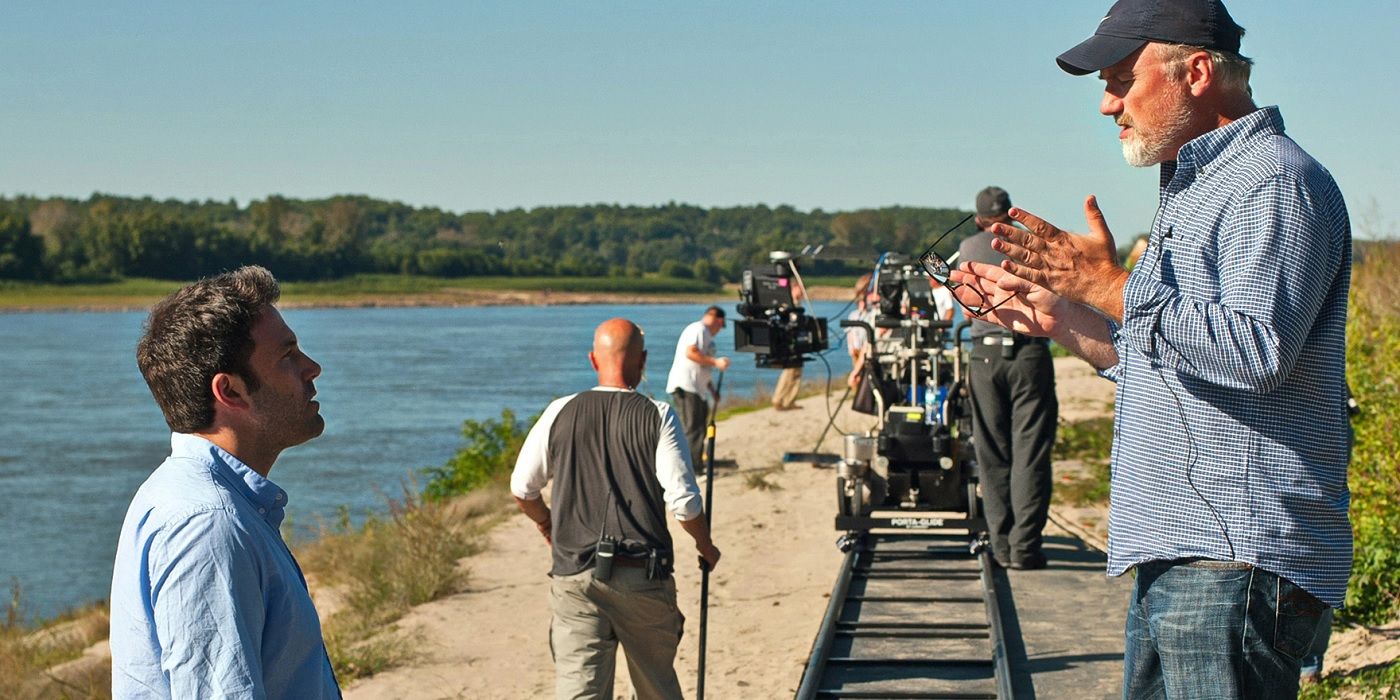 Ben Affleck was so desperate to work with David Fincher that he postponed production of his fourth directorial effort, Live by Night, in order to star in Gone Girl. Affleck was so impressed with Fincher's attention to detail that he decided to test it with a bet.
He secretly adjusted the lens setting a very minor amount on one of the cameras and bet a crew member that Fincher wouldn't notice. Fincher did notice, so Affleck lost the bet.
NEXT: I Need To Know Who He Is: 10 Behind-The-Scenes Facts About Zodiac
This entry was posted by Screen Rant on May 28, 2020 at 12:00 am, and is filed under TV News. Follow any responses to this post through RSS 2.0. You can skip to the end and leave a response. Pinging is currently not allowed.