Janelle Monae Interview: Homecoming Season 2 | Screen Rant
Sam Esmail's psychological thriller Homecoming is back next week for another season on Amazon, but the story has shifted to focus on newcomer Janelle Monae. Monae's character, Jackie, wakes up in a boat in the middle of a lake with no memory of her identity or origins. As she searches for answers, her story will lead her back to the Geist Group and the minds behind the Homecoming Initiative.
The talented actress spoke with Screen Rant about the challenge of taking on such a unique role, as well as her thoughts on how the show deviates from the podcast on which the first season was based.
This season sets up the viewers to make discoveries with your character, Jackie. Can you talk to me about the mystery at the center of the season?
Janelle Monae: Well, I was a fan of season one and the podcasts, and when I read the scripts for season two, I said, "If they can bring all the things that make the show unique in such an outlier to season two, it's a yes for me." And what I feel like they've done is exceeded my expectations, and I think the fans of season one will think the same thing. They've anted up and elevated the show; they've anted up on the action, on the mystery, on the kind of psychological thriller aspect of it. The score is incredible.

I think that the cast - having legends like Chris Cooper and Joan Cusack as a part of this series - just makes it even more special. Working with Hong and Stephan, who killed last season - I think that their characters are even more driven. You'll see different sides of them. And so, getting all of us together, to me makes for something unique in the TV space.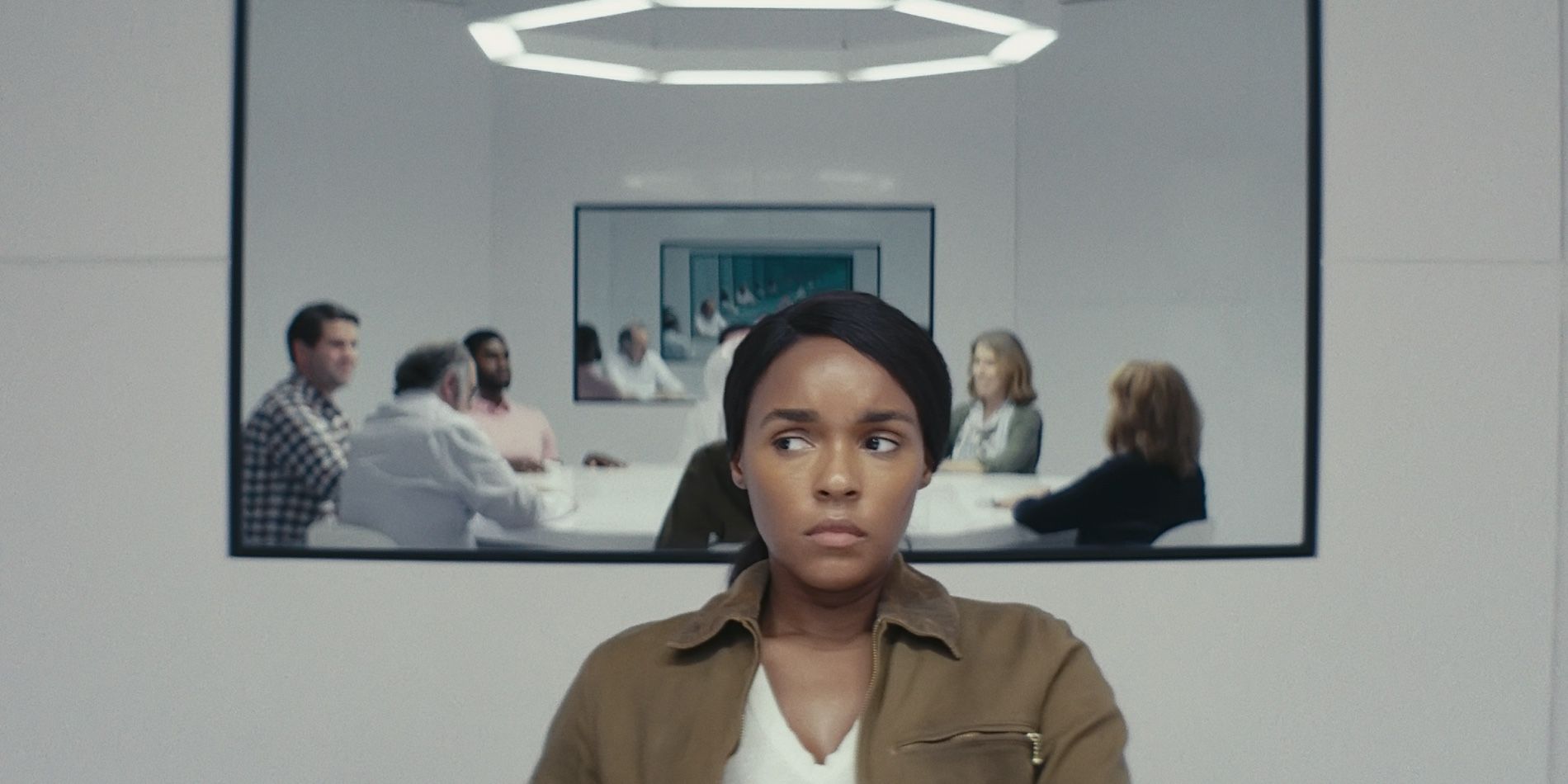 It seems like with each acting role you take, you challenge yourself even further. Can you talk to me about the biggest challenge for this role?
Janelle Monae: The biggest challenge was knowing how you play someone who has lost their memory. Because you don't want to play it one-note, where you're just walking around, confused and disoriented the entire time. So, I had to really do some studying. I watched this movie called Before I Go To Sleep with Nicole Kidman. I watched all of the Jason Bourne films. I watched Memento and looked online at what it was like to have amnesia and deal with trauma with the brain. Then I had to do studying with certain veteran who came back and maybe they didn't have memories.

So I did a lot of studying, and one of the things that I think I focused in on with this role was to play her like she hadn't lost her memory, but she knew she had lost her memory. Because then, what that says is, "Okay, I lost my memory, I'm trying to get answers. But I cannot let whoever I'm talking to think that they can take advantage of me." And everyone is a suspect. I don't know who to trust.

So, Jackie has her guard up a bit as she's trying to uncover these answers. So it was like, how do I strike that balance of not saying that I completely lost my memory and I'm completely a fish out of water. And also how to protect myself.
Season one is based on the podcast; season two isn't based on the podcast, but it does really open up the world. Were you a fan of the podcast at all?
Janelle Monae: Yes! Yeah, I listened to the podcast and loved it. I think that what they were able to do, to adapt podcasts to TV - they kept integrity there. And I think they got the casting right. It had to be, you know, that waitress. Everything had to make sense and visually match up, or at least elevate that podcast.
More: What To Expect From Homecoming Season 2
Homecoming season 2 is now streaming on Amazon Prime.
This entry was posted by Screen Rant on May 22, 2020 at 7:02 pm, and is filed under Interviews, TV News. Follow any responses to this post through RSS 2.0. You can skip to the end and leave a response. Pinging is currently not allowed.