Joker's New Girlfriend Violently Tries To Kill Harley Quinn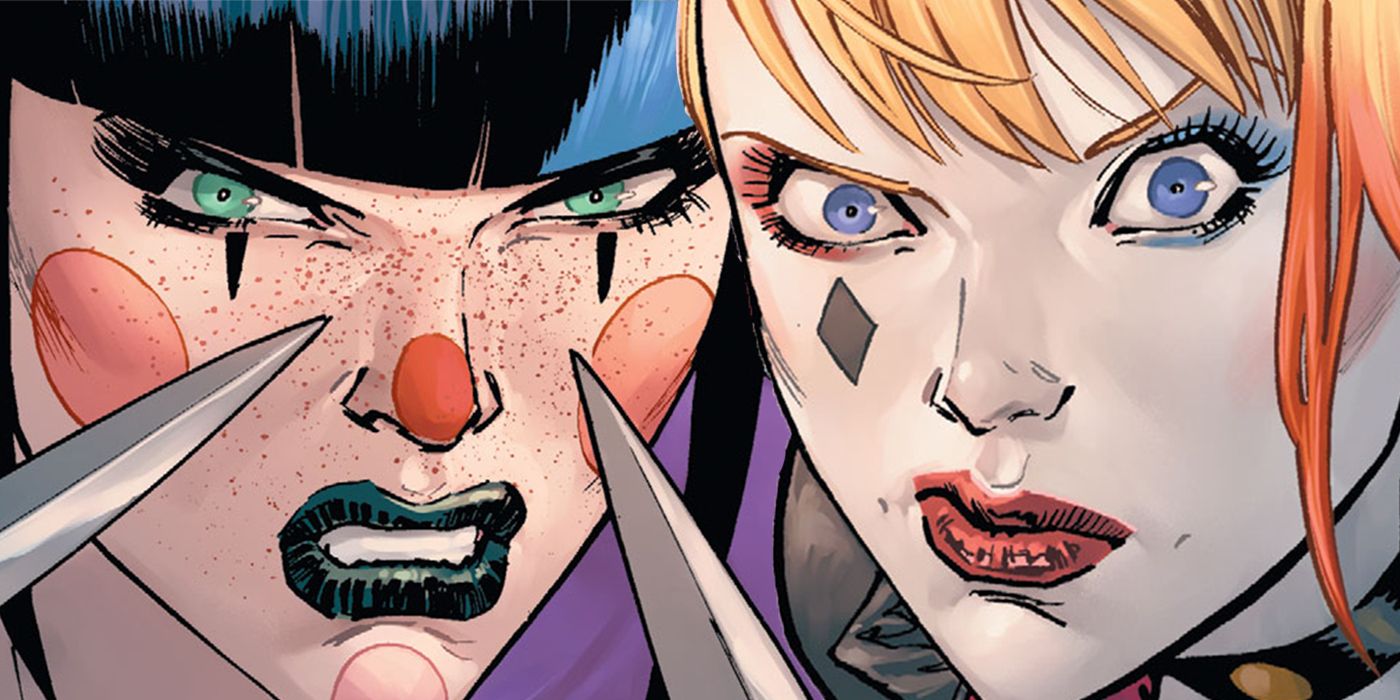 Harley Quinn and Punchline are set to have a possibly deadly fight when they come face-to-face in the upcoming issue of Batman #93. In a new preview of the showdown, Joker's new girlfriend gets the better of Harley, slicing her throat and leaving her for dead.
Punchline has proven to be an immediately popular character, with her debut issue selling out and getting second printings. Described as the "Anti-Harley Quinn," Punchline is deadly jealous of Joker's old flame. While we'll learn more about her origin in the upcoming Joker 80th-Anniversary Special, DC Comics revealed Punchline's first meeting with Harley is going to be extremely violent and now we know it could be possibly deadly for Harleen Quinzel.
Related: The Joker's Greatest Prank Was Giving Free Healthcare
In new previews for Batman #93 by James Tynion IV, Guillem March and Javier Fernandez, Punchline and Harley duke it out. Punchline slices the handle of Harley's trademark hammer in half and when Quinn grabs a gun to shoot her, Joker's new girlfriend manages to slit her throat. As Harley falls to her knees, Punchline and her henchman wrap her up in and throw her body into sewer waters. While it would be shocking for Quinn to actually die, the fact that she had her neck cut open, was bleeding out, and tossed into water isn't a great sign for her wellbeing. Check out the preview pages below.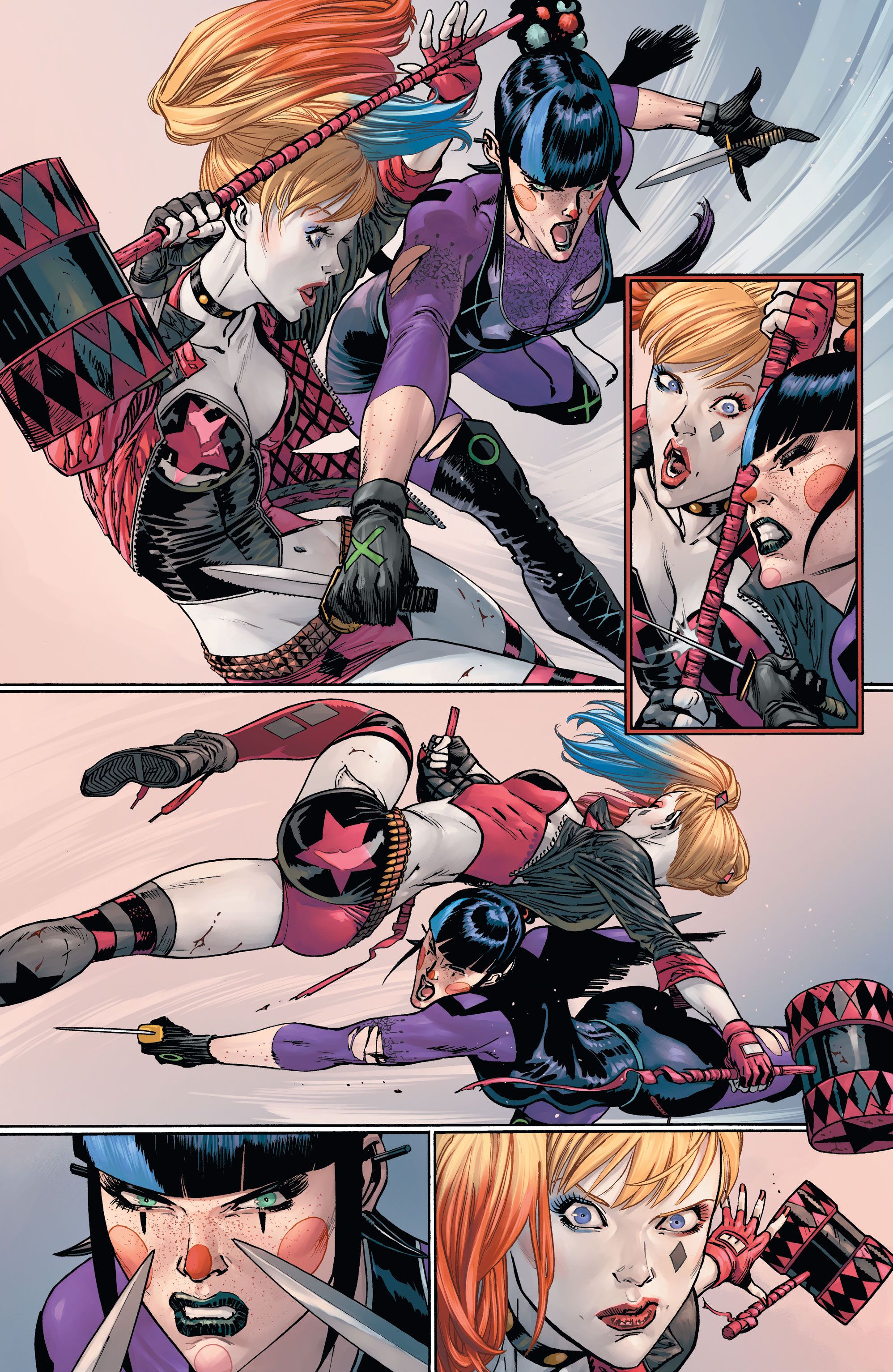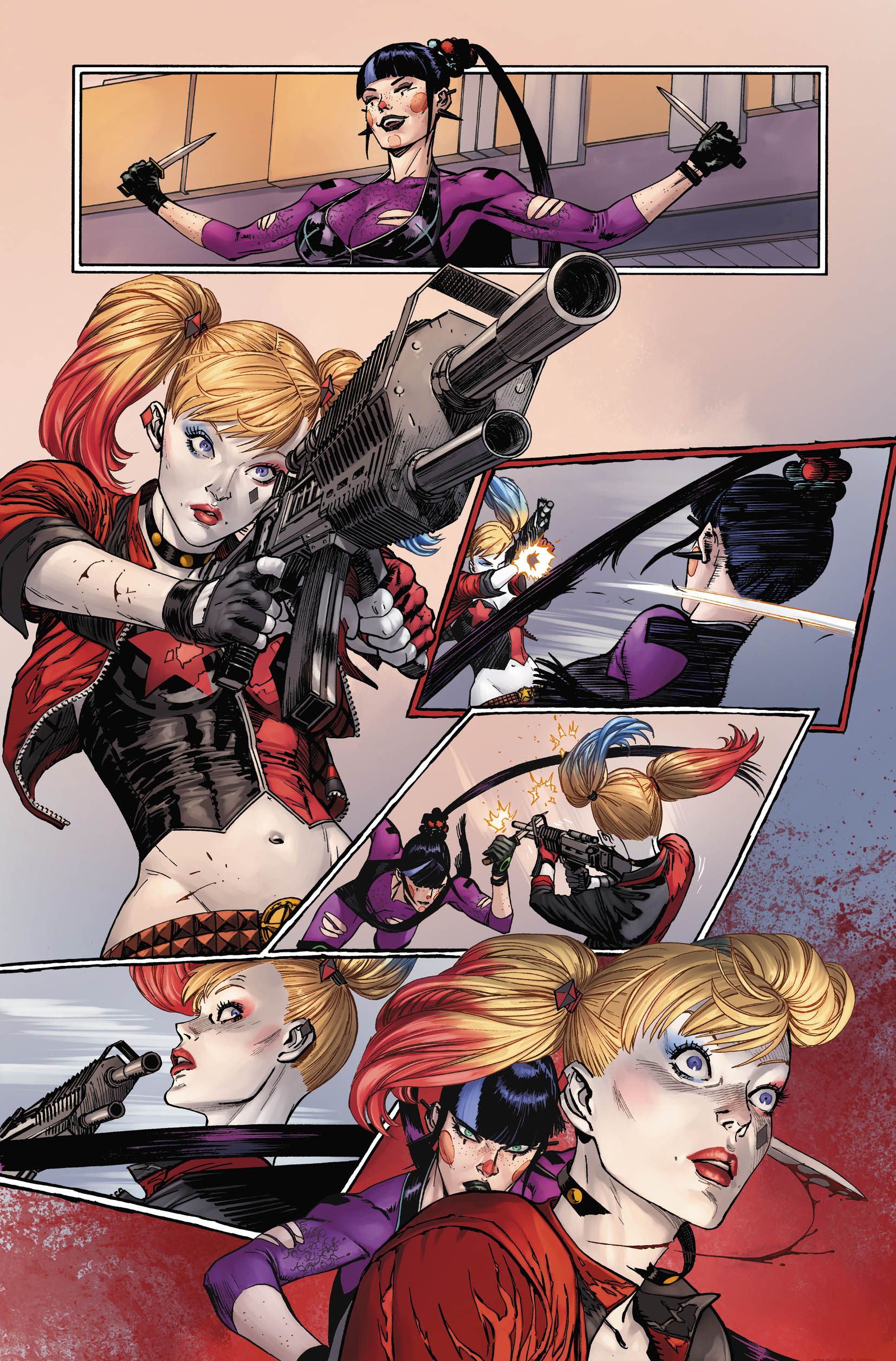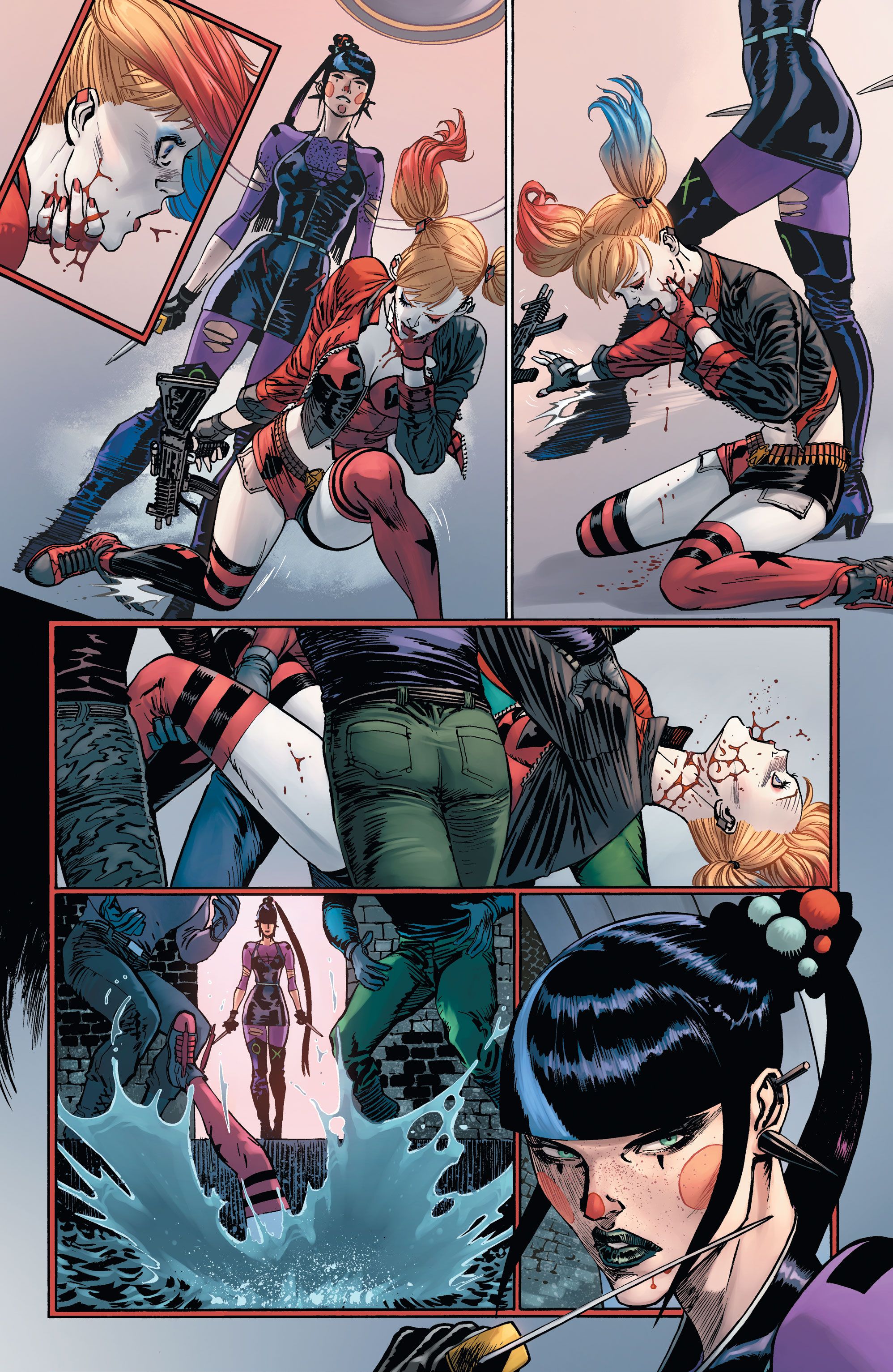 It's a shocking scene that shows just how deadly Joker's new girlfriend is. Punchline wants Harley dead and she might have finally got her wish.
DC Comics also revealed preview pages of Batman's fight with the Designer from the same issue. In the preview, the Designer seemingly waits for Batman before the two engage in a sword fight. It's safe to say Batman handles his weapon better, as he quickly knocks the sword out of his opponent's hands.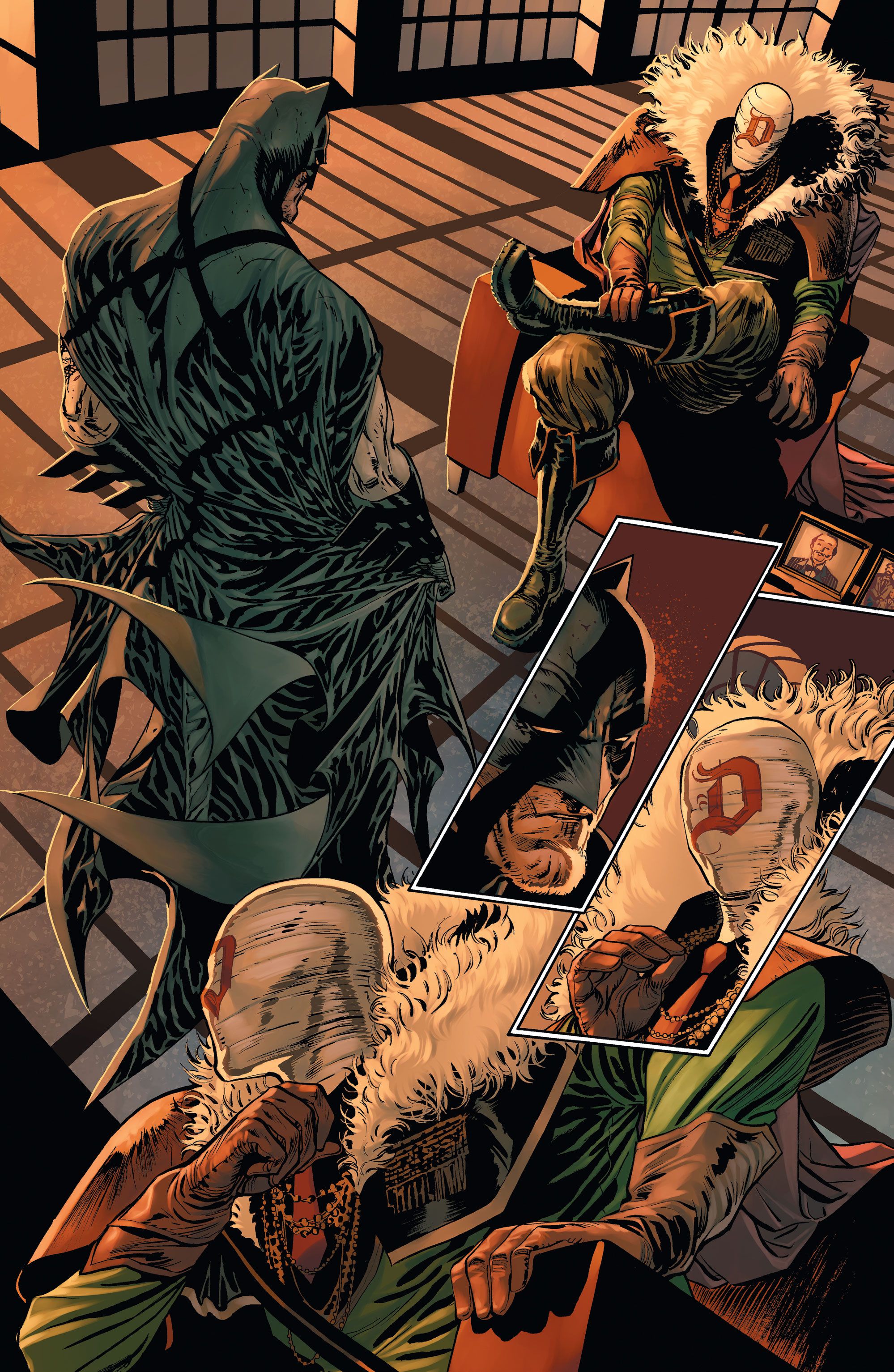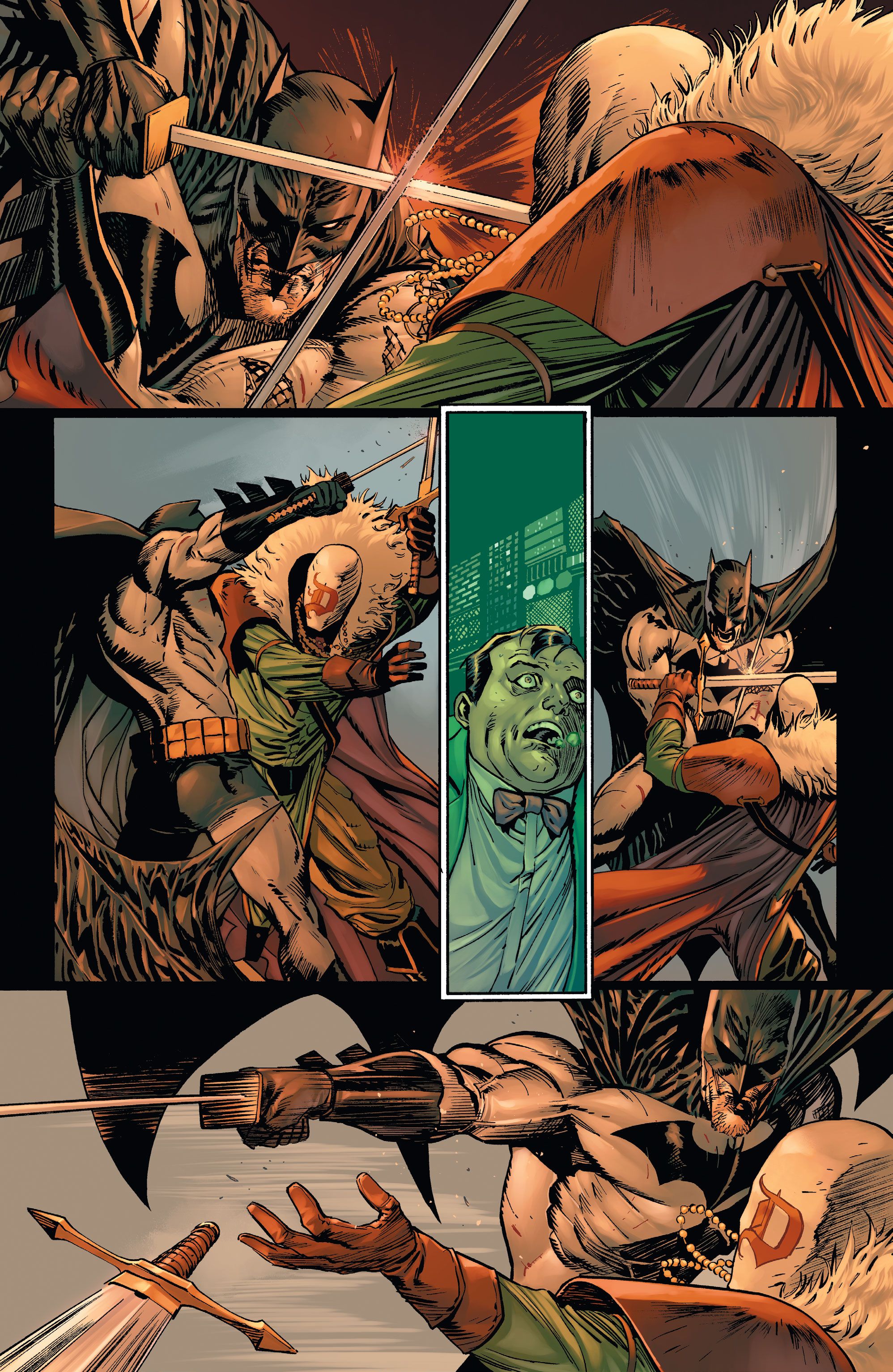 The issue is set to be a violent affair. How will Harley Quinn survive getting her throat slit and her body dumped into the water? Will Batman take down the Designer for good? We'll find out when Batman #93 hits stores later next month. Check out the cover for the issue as well as the solicit below.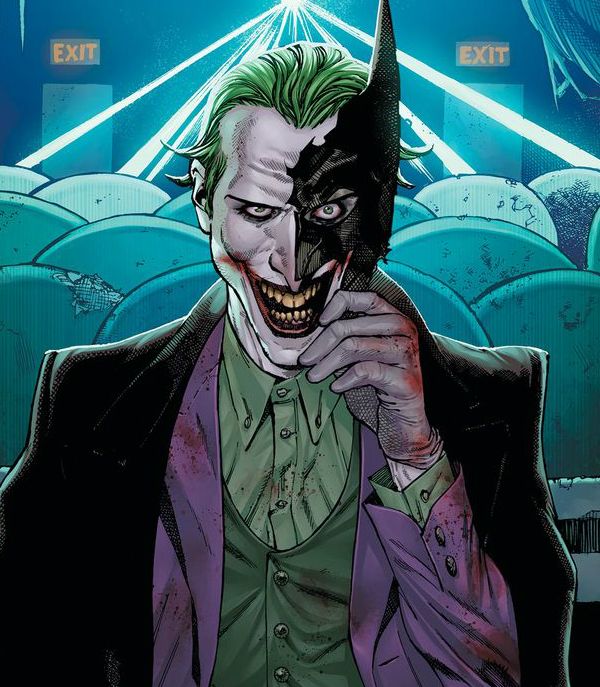 Batman #93
Written by James Tynion IV
Art by Guillem March and Javier Fernandez
Colors by Tomeu Morey and David Baron
Cover by Tony S. Daniel
Batman faces off with the Designer as "Their Dark Designs" reaches its epic climax! In the last year, Batman has lost more than he could have imagined, and now he faces a cost so dear it will change the course of his life. And there is worse on the horizon. In the midst of all the horror, he can feel the drumbeat of battle. "Joker War" is coming, and Gotham City will never be the same.
In comic book stores, June 23, 2020.
Next: Batman & Captain America Once Swapped Sidekicks (Seriously)
This entry was posted by Screen Rant on May 28, 2020 at 2:14 pm, and is filed under TV News. Follow any responses to this post through RSS 2.0. You can skip to the end and leave a response. Pinging is currently not allowed.