Kate Beckinsale's 10 Best Films, According To IMDb | ScreenRant
Kate Beckinsale climbed her way to fame in the 1990s. Since then, she's become a respected actor that every movie lover knows and loves. This English actress is versatile, stunning, and totally lovable. With just over 50 acting credits to her name, everyone has a favorite flick with this familiar face in it.
RELATED: MBTI Of Underworld Characters
From sci-fi to drama to crime, Beckinsale appears in many popular blockbusters, and certainly some lesser-known hidden gems. To navigate the perfect binge session, or to catch up on her work, here are Kate Beckinsale's 10 best films, according to IMDb.
10

Contraband (2012) - 6.5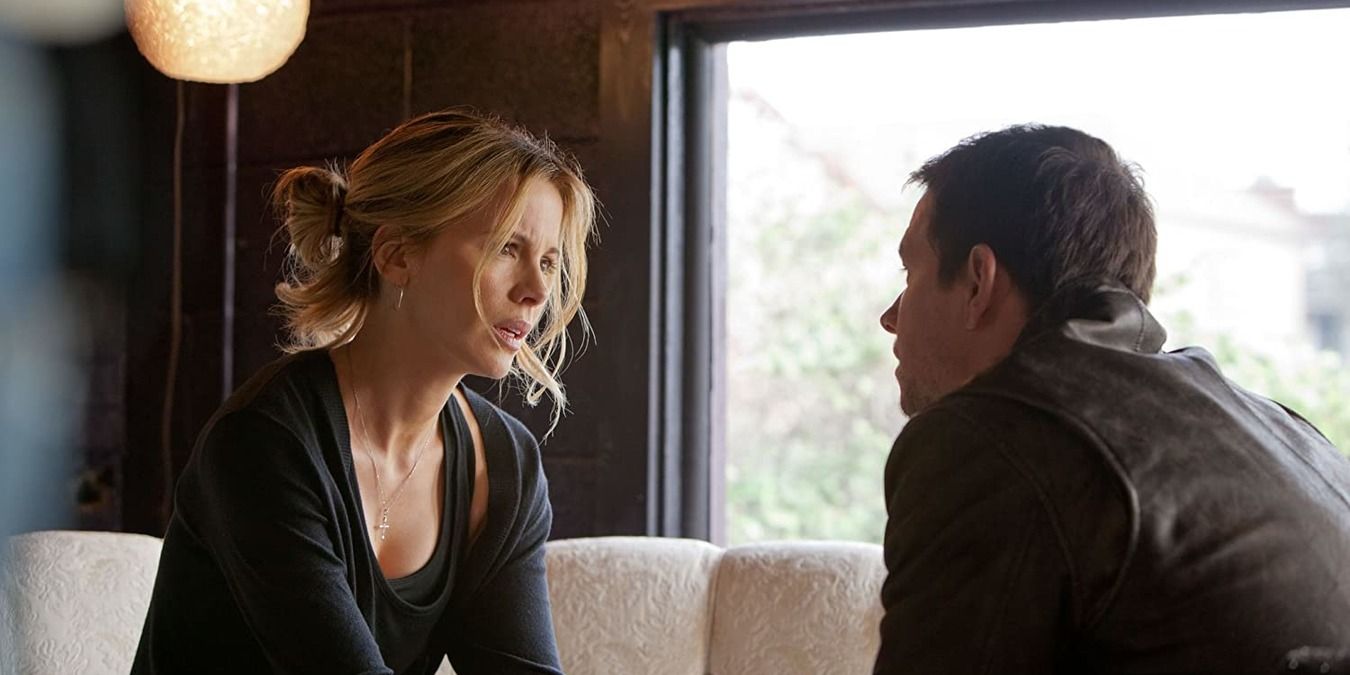 This action crime drama is a newer hit, starring Mark Wahlberg. After a man discovers that his brother-in-law is in trouble with a drug lord. The man, a former smuggler himself, goes to Panama to get millions of dollars - all in counterfeit bills.
With Giovanni Ribisi and Kate Beckinsale at his side, this movie is certainly for all action and crime lovers. With a pretty decent 6.5/10, this flick is certainly riveting.
9

The Last Days Of Disco (1998) - 6.7
This 90s flick was at the beginning of this youthful actress' career and is definitely a hidden gem and maybe even a bit of a cult classic. Starring alongside Chloë Sevigny, two playbook editors in Manhattan, fresh out of college, find love at a local disco.
This comedy-drama is full of music, youth, and friendship, and might just be the refreshing and wholesome flick that everyone needs to watch right now.
8

Snow Angels (2007) - 6.8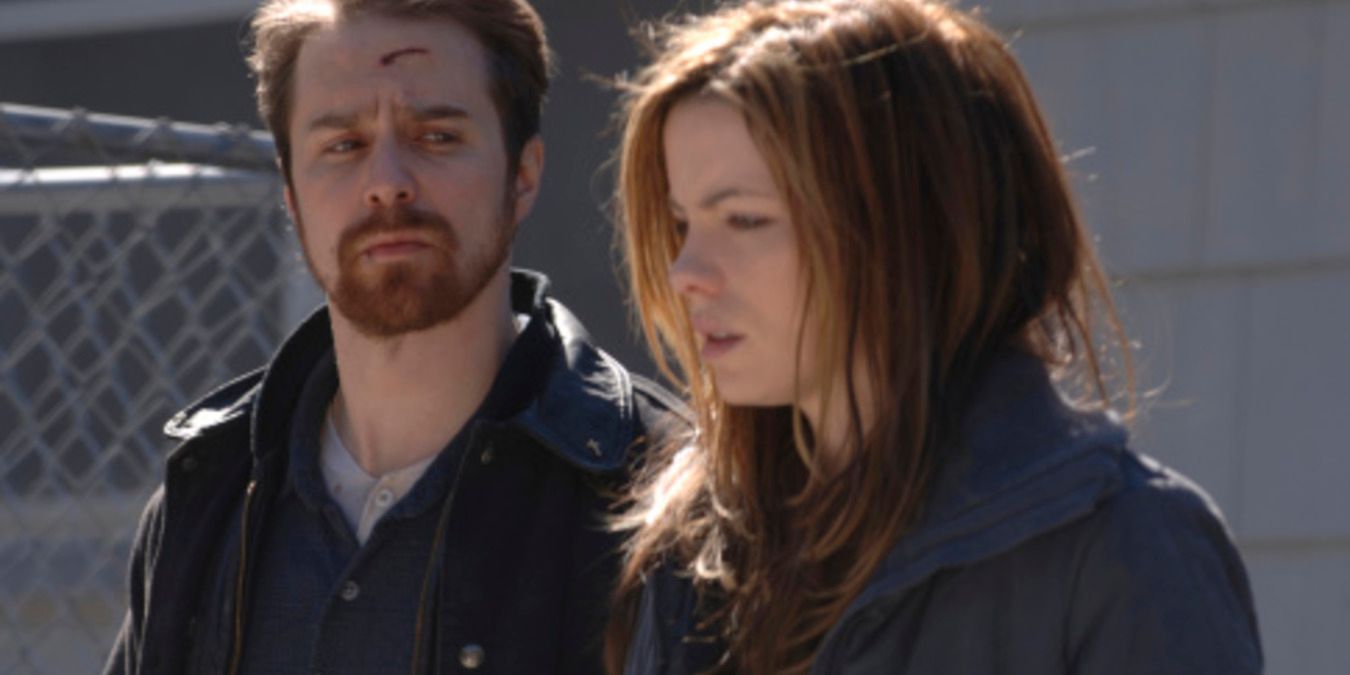 This crime drama is certainly unique and it is definitely a hidden gem. Kate Beckinsale teams up with legend Sam Rockwell. A teenager, his old babysitter, her husband her daughter, all find their lives intertwining in dramatic ways.
RELATED: Sam Rockwell: 10 Best Roles, Ranked According To Rotten Tomatoes
In a small town, everyone's lives are bound to cross, and this crime drama will keep viewers engaged in an entirely new and exciting way.
7

Stonehearst Asylum (2014) - 6.8
This lesser-known thriller has Kate Beckinsale at the forefront and also stars Jim Sturgess, David Thewlis, Ben Kingsley, and Michael Caine. An Oxford graduate begins work at a mental asylum, where she discovers the treatments are far from normal or humane.
This horrifying drama isn't the most unique, but it's certainly riveting and entertaining enough to keep all fans on board. It's a fast-paced psychological thriller that is hard to forget.
6

Serendipity (2001) - 6.9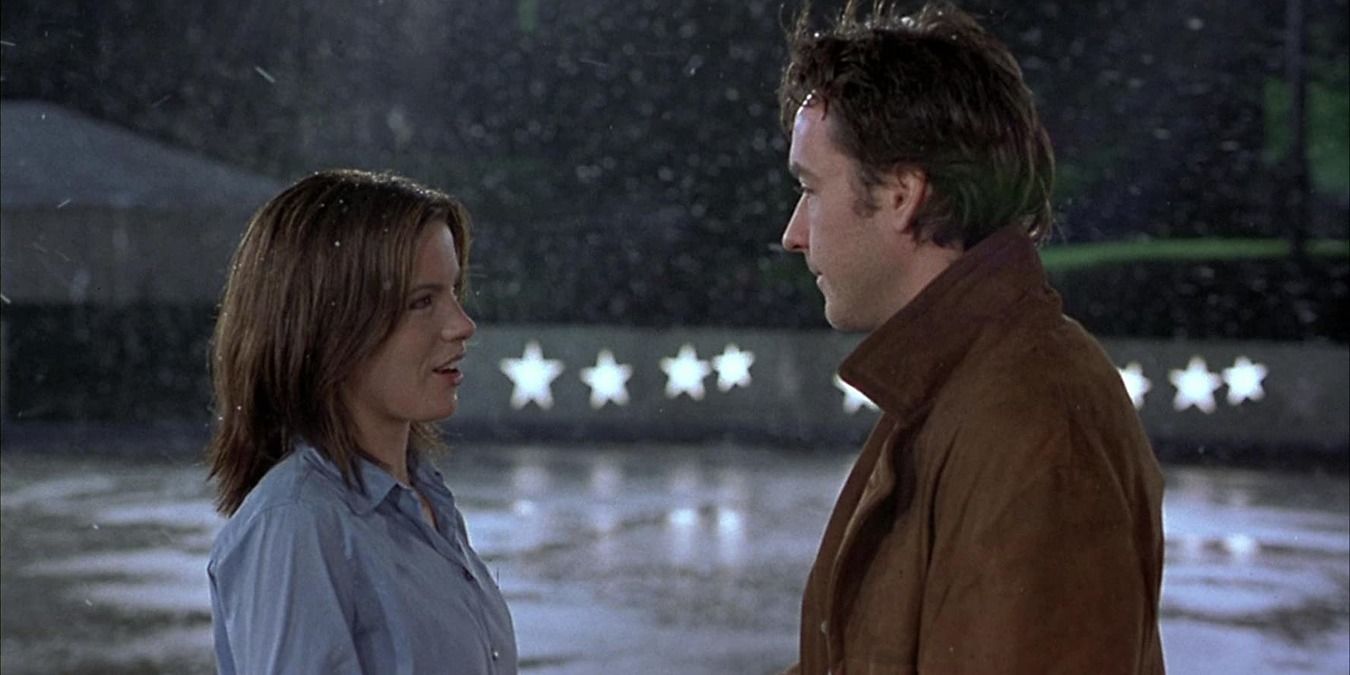 This 2000s romantic comedy is certainly a classic. Kate Beckinsale and John Cusack play a couple, who after falling in love and separating, seek endlessly to reunite.
RELATED: 5 Romantic Comedy Films From The 2000s That Are Way Underrated (& 5 That Are Overrated)
For lovers of this genre, this rom-com is certainly worth binging. A piece from fairly early on in Beckinsale's career, this 2001 flick is worth every moment and will instantly become both a fan favorite and a holiday classic.
5

Underworld (2003) - 7.0
This fantasy thriller might just be the source of Kate Beckinsale's biggest cult following and it is, ultimately, one of her most infamous roles. She plays Selene, a vampire warrior, who is stuck in a war with her own kind and with werewolves. Of course, there's a human in the mix, who she can't help but love.
With Scott Speedman, Michael Sheen, Bill Nighy, and Shane Brolly, a 7.0/10 for this genre is actually quite impressive. If you haven't binged this flick and all of its many sequels, you can hardly call yourselves a fan of Beckinsale.
4

Everybody's Fine (2009) - 7.1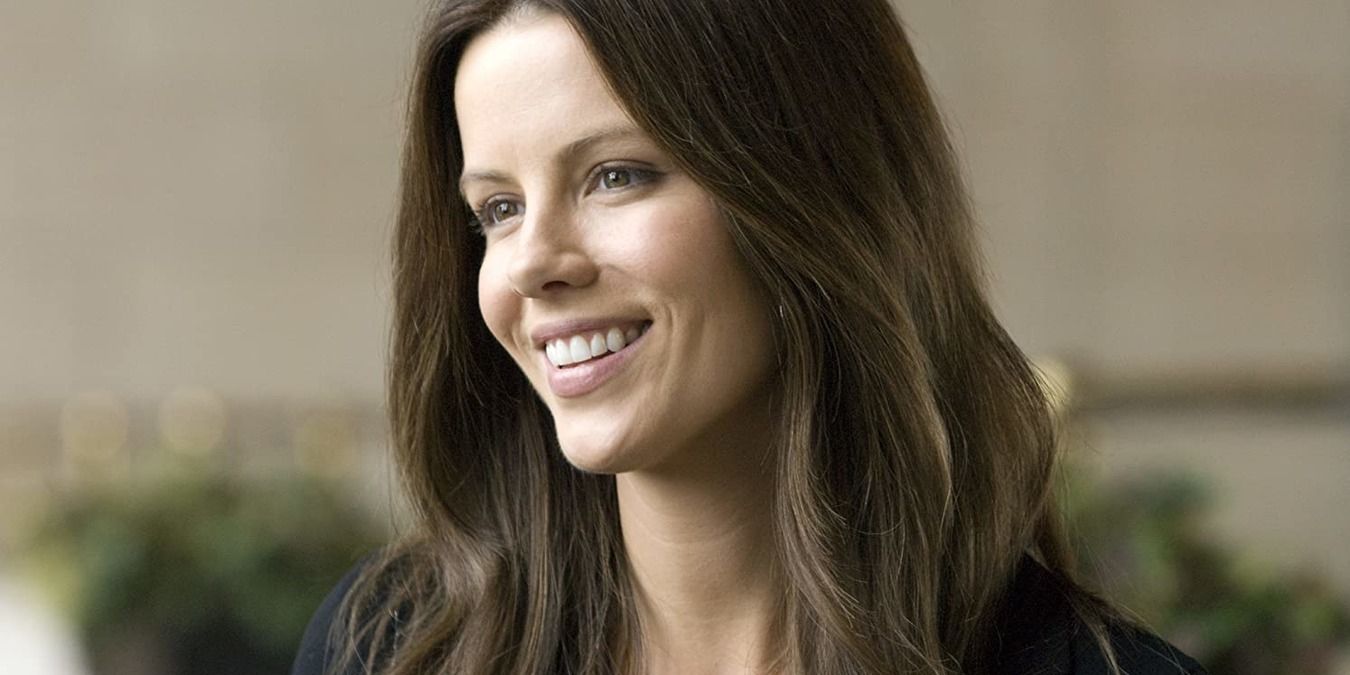 This drama is one that deserves far more recognition. Robert De Niro plays a widower who embarks on a road trip to reunite with his grown children. With Kate Beckinsale, Drew Barrymore, and Sam Rockwell, the cast is brilliant.
With its story of family, a journey, and love, this wholesome and inspiring tale is a nice break away from crime and thriller flicks. This drama will fill everyone's soul.
3

Nothing But Truth (2008) - 7.2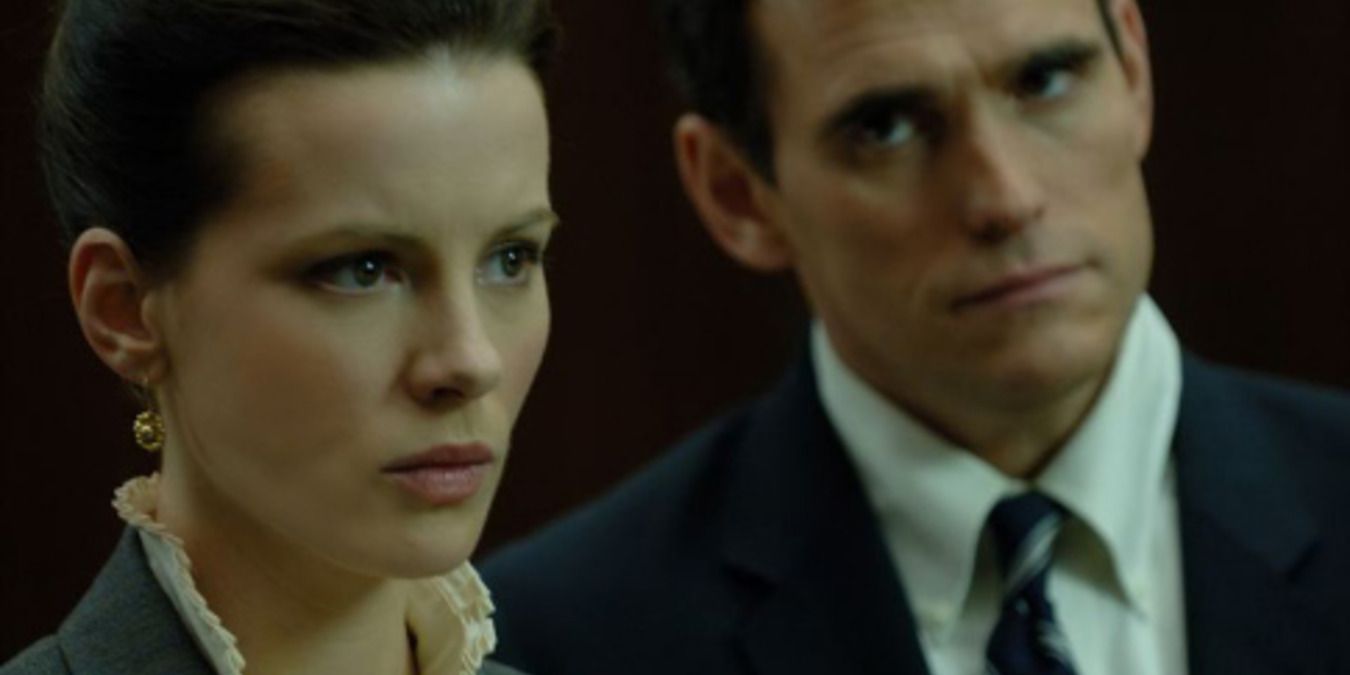 This crime drama stars an unforgettable trio - Matt Dillon, Vera Farmiga, and Kate Beckinsale. In Washington, a female reporter (Beckinsale) is being threatened with prison time after she calls out a CIA agent, but won't reveal her source.
RELATED: Matt Dillon's 10 Best Movies, Ranked According to IMDb
A film about truth, crime, marriage, family, and friendship, there are many aspects to this mystery flick. With Beckinsale at the forefront, it's a riveting watch, from start to finish.
2

Much Ado About Nothing (1993) - 7.3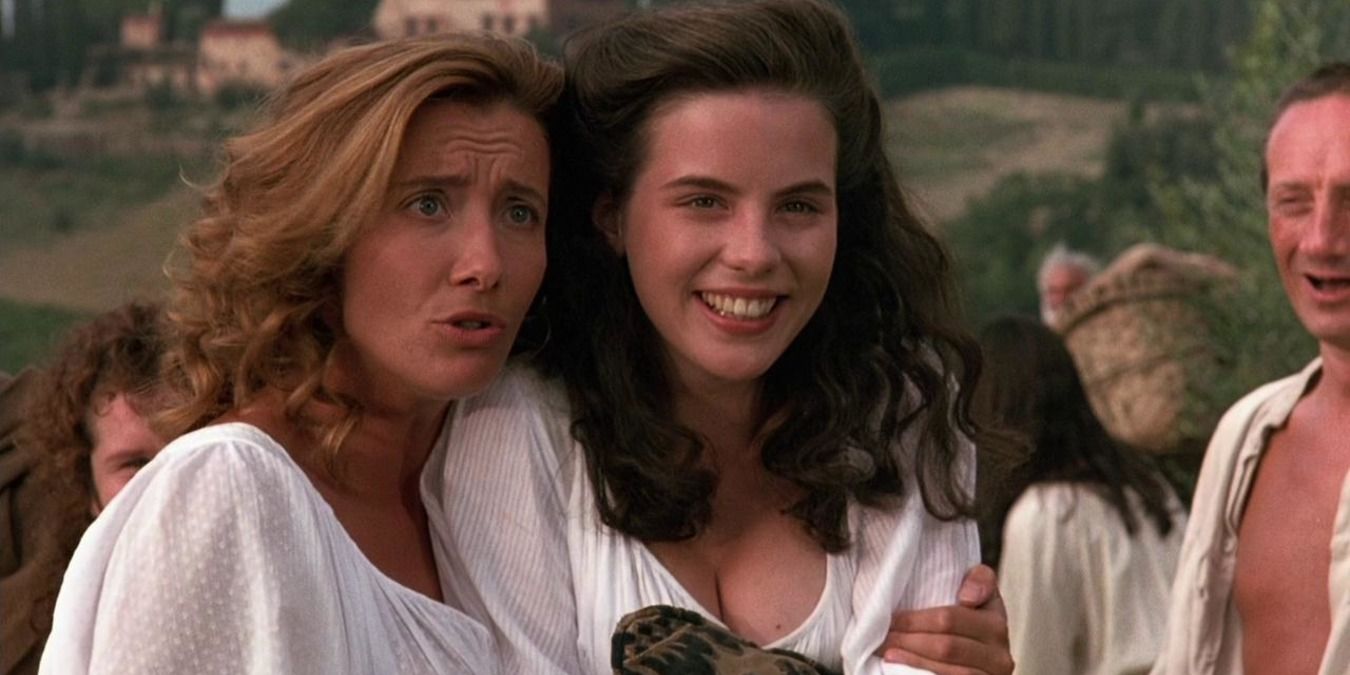 This comedy-drama was Kate Beckinsale's first Hollywood movie acting role. Starring alongside Kenneth Branagh, Emma Thompson, and Keanu Reeves, this flick follows two young lovers, about to marry, who try to manipulate two sparring single people to marry, too.
There's a lot of twists and turns, backstabbing, humor, and drama, and this cast is certainly a must-see. This is a young Kate Beckinsale at the start of her blossoming career, and it can't be missed.
1

The Aviator (2004) - 7.5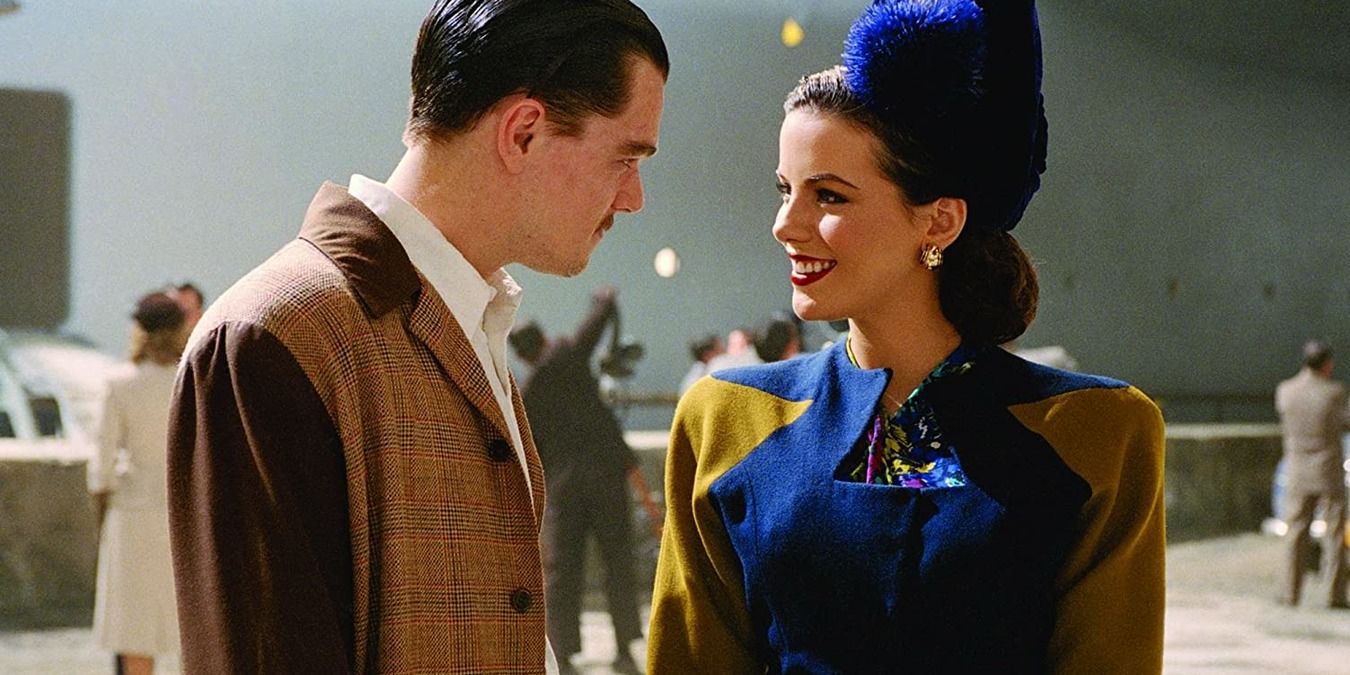 Kate Beckinsale certainly rose to the challenge and starred alongside Cate Blanchett and Leonardo DiCaprio in this biography drama. Directed by the brilliant Martin Scorsese, the biopic tells the story of aviator and director Howard Hughes, and his life from the 1920s to the 1940s.
With a whopping 7.5/10, this movie also won five Oscars. It was impossible not to know Beckinsale after this huge hit and it is certainly worthy of watching over and over again.
NEXT: The Best Leonardo DiCaprio Movies Of The Decade (According To IMDb)
This entry was posted by Screen Rant on May 28, 2020 at 12:00 am, and is filed under TV News. Follow any responses to this post through RSS 2.0. You can skip to the end and leave a response. Pinging is currently not allowed.